The ongoing public trial between Johnny Depp and Amber Heard has been far from pretty over the last few weeks.
Now, Depp's lawyer has delivered a final blow to Heard that has proved truly biting.
In her closing argument, given on Friday local time, Depp's lawyer Camille Vasquez delivered a final savage blow.
"You may have noticed that no one showed up for Ms Heard in this courtroom other than her sister," Vasquez told the jury.
READ MORE: Amber Heard tells jury she has been humiliated: 'I don't deserve this'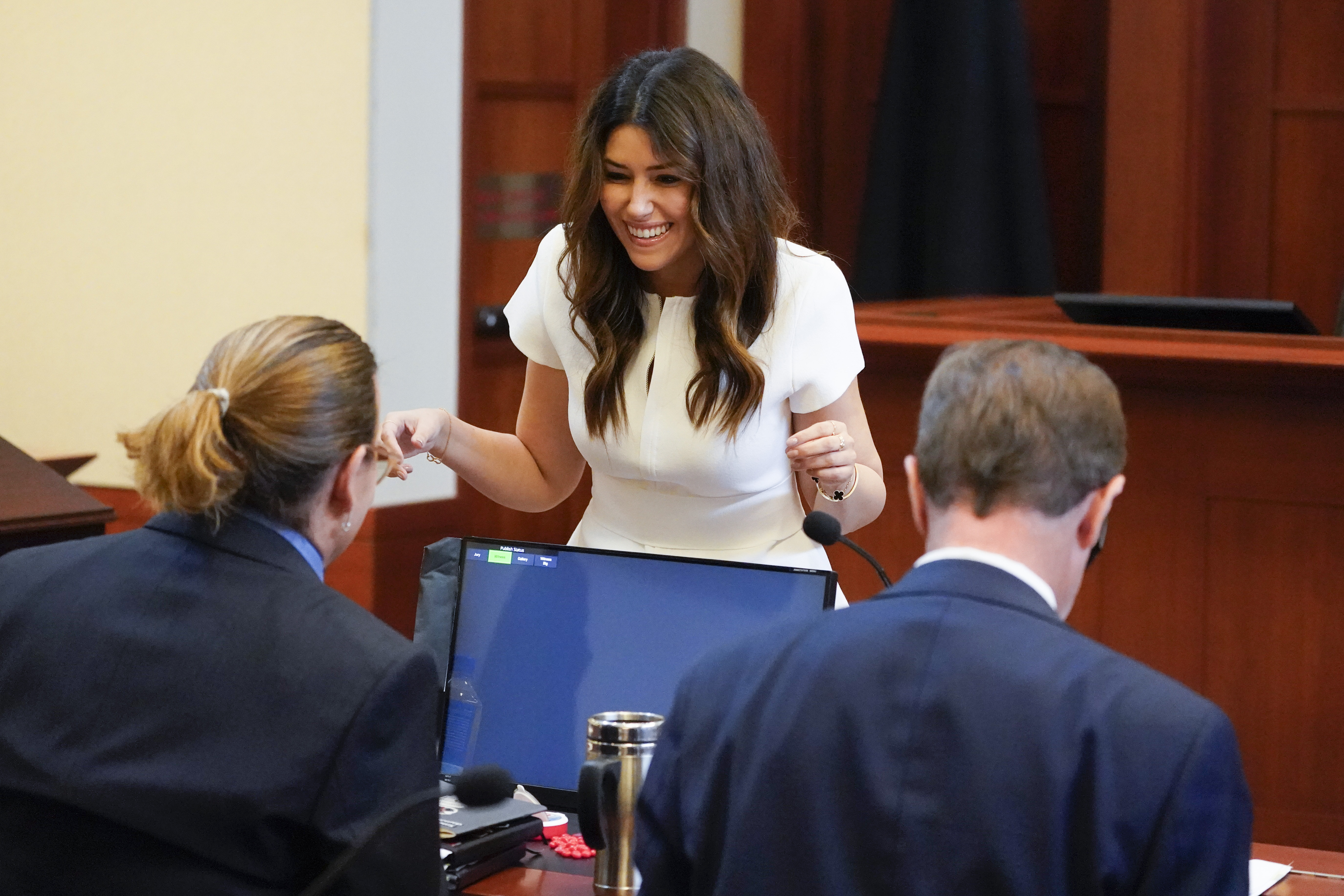 READ MORE: Victoria Arbiter: 'With days to go, the Platinum Jubilee buzz is well and truly in the air'
"Every other witness who travelled to Virginia for her was a paid expert.
"This is a woman who burns bridges. Her close friends don't show up for her."
The lawyers' closing arguments for Depp and Heard wrap up six weeks of explosive accusations of domestic violence and harassment between the celebrity couple in the Fairfax County Court in Virginia. The ongoing trial finally came to a close on Friday, May 27, local time.
After claiming the Aquaman actress had no friends, Vasquez then addressed Heard's lawyer's claim that all of Depp's witnesses to his case were "on his payroll".
"Kate Moss is most definitely not on Mr Depp's payroll," Vasquez said.
Moss made a highly anticipated testimony this week, dispelling a rumour Depp had pushed her down a flight of stairs while they were together.
Depp, 58, is suing Heard, 36, for libel in Fairfax County Circuit Court over a December 2018 op-ed she wrote in The Washington Post.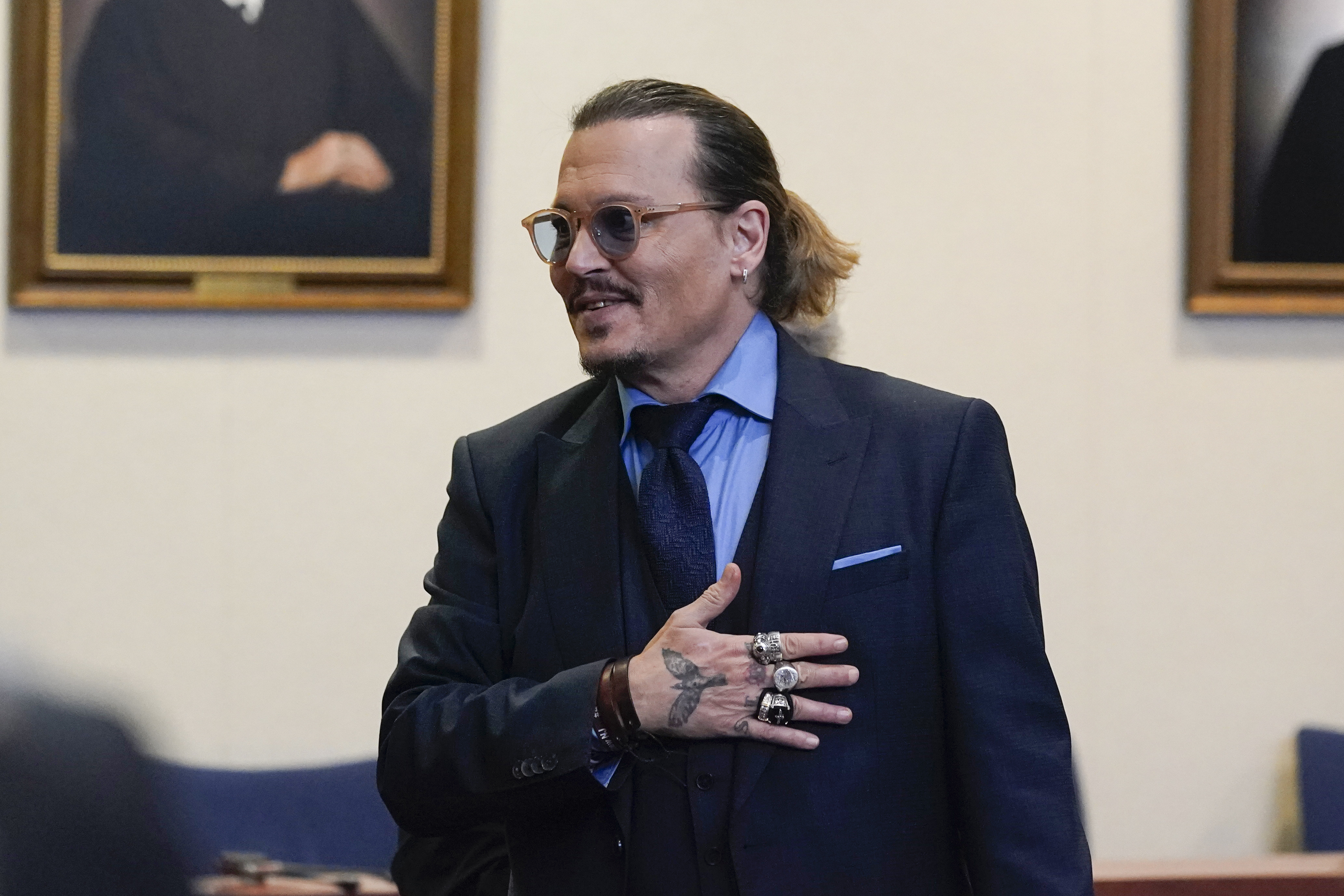 READ MORE: Travis Barker's ex-wife speaks out days after wedding to Kourtney Kardashian
In the op-ed she described herself as "a public figure representing domestic abuse". Depp's lawyers say he was defamed by the article even though it never mentioned his name.
Heard's lawyer Ben Rottenborn delivered his closing argument second to Vasquez and took his chance to remind the jury of the violent acts "America's favourite pirate" has been accused of.
Rotternborn also explained that the "burden of proof" is on Depp and that he will need to show that every single instance of abuse Heard has accused him of is false.
"If Amber was abused by Mr Depp even one time, then she wins," Rottenborn said.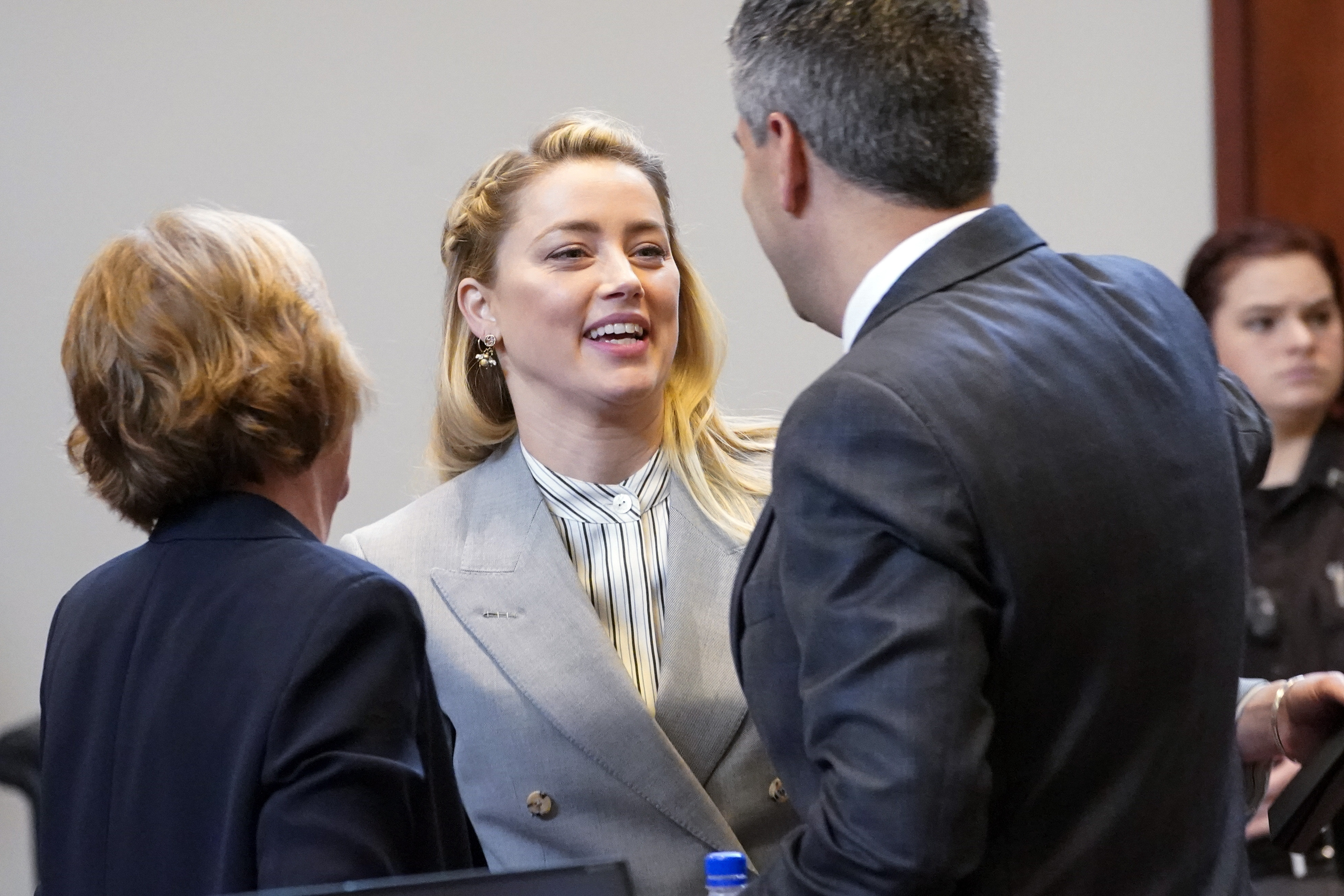 READ MORE: Jennifer Aniston pokes fun at Brad Pitt split on final Ellen episode
"We're not just talking about physical abuse, we're talking about emotional abuse, physical, financial abuse, sexual abuse."
While Depp appears to have an overwhelming amount of public support, his team has a high bar to reach in order to meet the requirements of proving defamation and win the case.
"It's not about who's the better spouse," Mr Rottenborn said. "It's not about whether you think Ms Heard may have been abusive to Mr Depp.
"If you think they were both abusive to each other… then Amber wins."
Rottenborn also explained that it has to be proven that Heard's allegations against Depp were made with malice in order for Depp to win the civil case.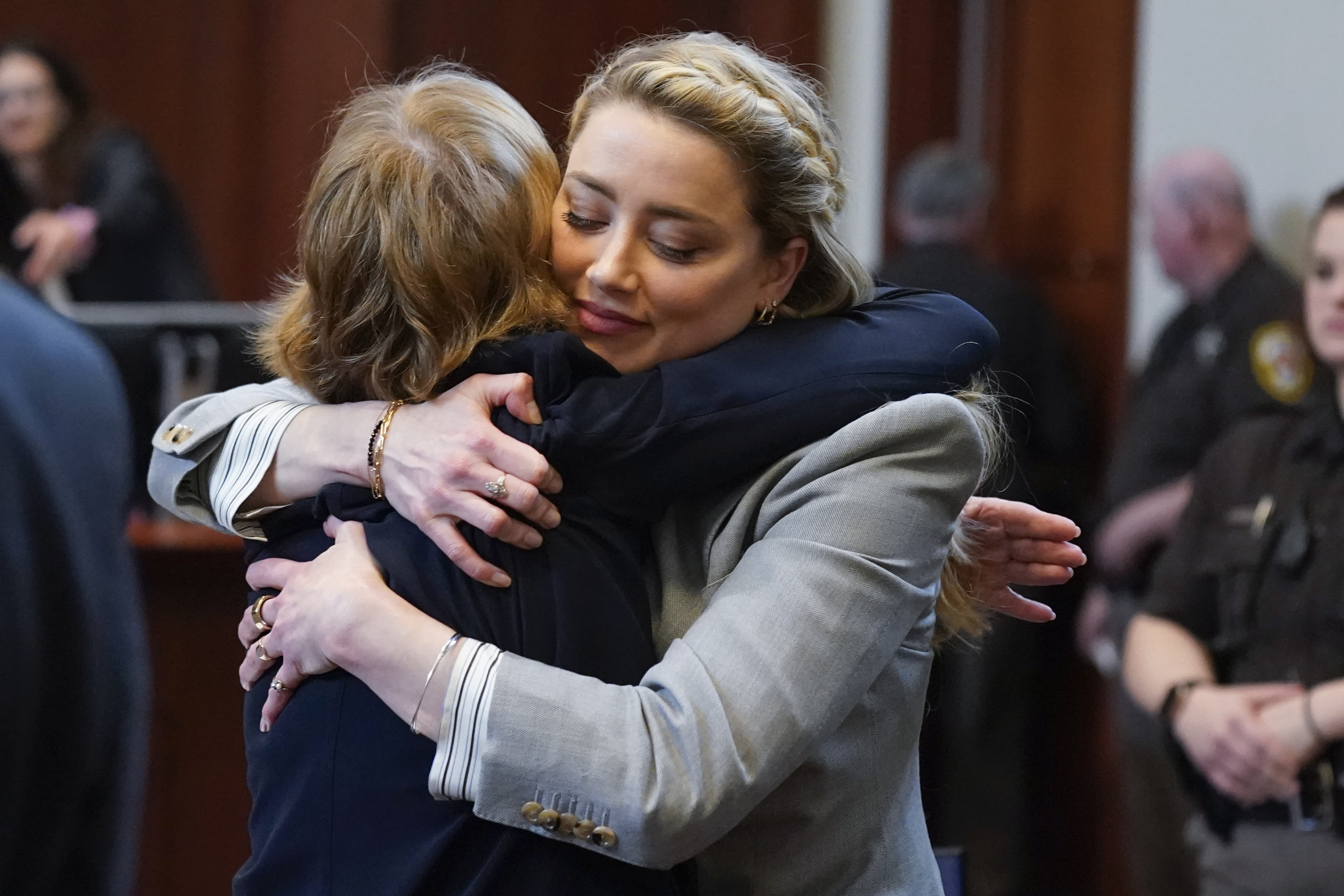 READ MORE: Meghan Markle visits Texas town following school shooting
He then walked the jury through the many instances of alleged abuse against Depp, and the text messages previously shown in court where Depp had written that he wanted to "f–k then burn (Heard's) corpse".
"Ladies and gentlemen, these words are a window into the heart and mind of America's favourite pirate," Rottenborn said. "This is the real Johnny Depp."
To close their address to the jury, another of Depp's lawyers, Benjamin Chew, wrapped up closing arguments.
"You have now come to know the real Amber Heard: it's scary," he said.
"Before Amber Heard, no woman ever claimed that Mr Depp raised a hand to her, in his 58 years…[nor] has any woman come since.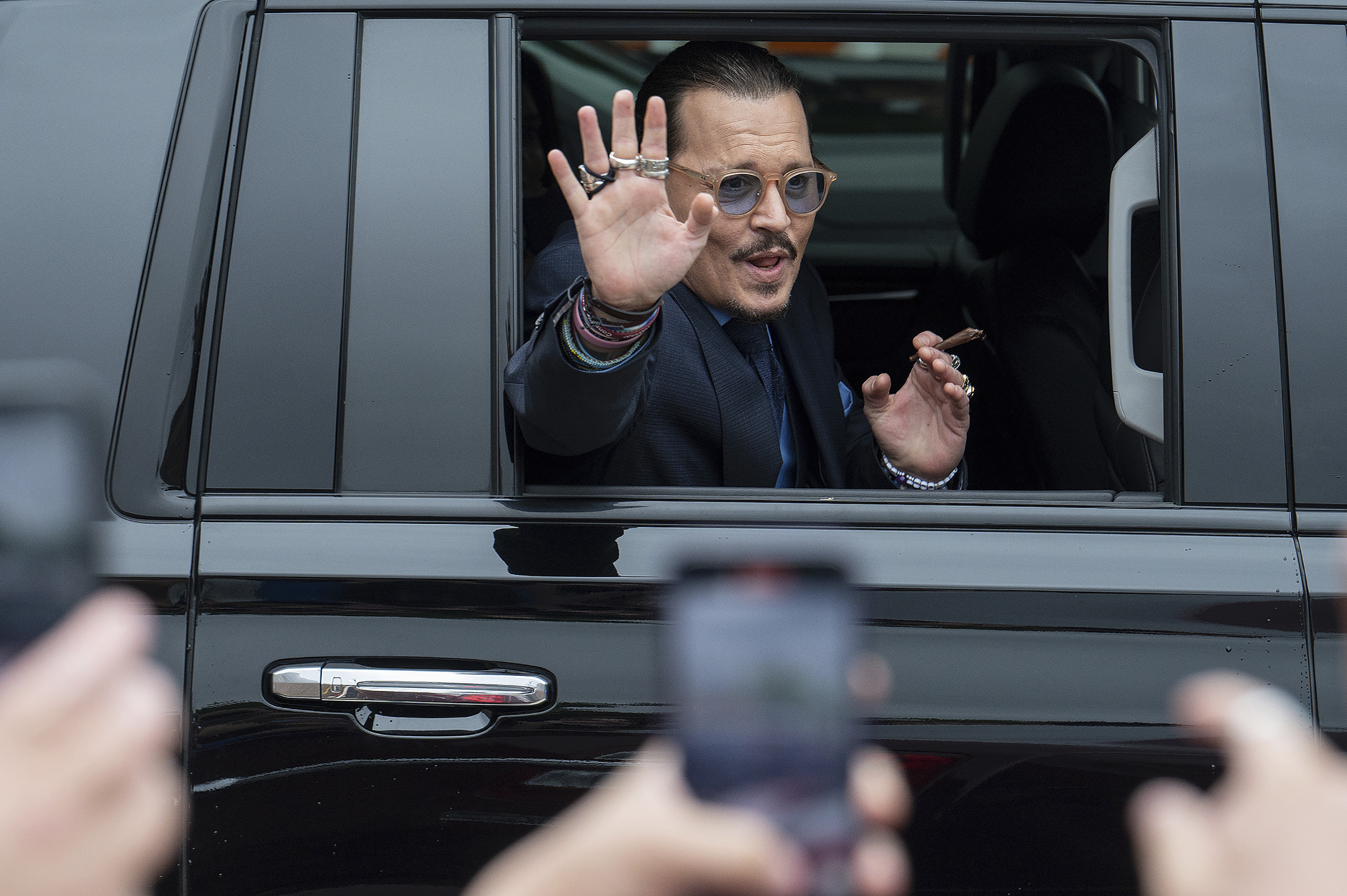 "This is 'MeToo' without a 'MeToo'."
Chew listed a number of Depp's past girlfriends including Kate Moss, actress Winona Ryder and the mother of his children, Vanessa Paradis, whom he shared a 14-year relationship with.
He reiterated that none of these women had ever publicly accused Depp of violence towards them and insisted that Depp has persisted with this public lawsuit to clear his name.
Judge Penney Azcarate handed the case over to the seven-person jury on Friday afternoon.
"You must not base your verdict in any way on sympathy, bias guesswork, or speculation," Judge Azcarate told jurors.
"Your verdict must be based solely upon the evidence and instructions of the court. Your verdict must be based on the facts as you find them and on the law that you find in all of these instructions."
For a daily dose of 9Honey, subscribe to our newsletter here.