Johnny Depp's lawyer, Camille Vasquez, has addressed romance rumours with the actor that swirled during his defamation trial against ex-wife Amber Heard.
The high-profile lawyer arguably became the breakout star of the trial as eagle-eyed social media users claimed her and Depp's chemistry was undeniable.
While Vasquez laughed off the persistent romance rumours during the six-week trial, today she directly addressed the speculation in an interview with People.
READ MORE: Prince Harry 'absolutely furious' over his treatment at royal weekend
"I guess it comes with the territory of being a woman just doing her job," she said. 
Vasquez – who called Depp a "friend" – said it was "disappointing" that her "interactions" with him were seen as "inappropriate or unprofessional".
READ MORE: Couple told to 'terminate' pregnancy after 20-week scan
"I care very deeply about my clients, and we have obviously become close," she said of Depp, who she represented for four-and-a-half years. "But when I say we, I mean the entire team, and of course that includes Johnny. And, I'm Cuban and Colombian. I'm tactile. What do you want me to say? I hug everyone. And I'm not ashamed about that."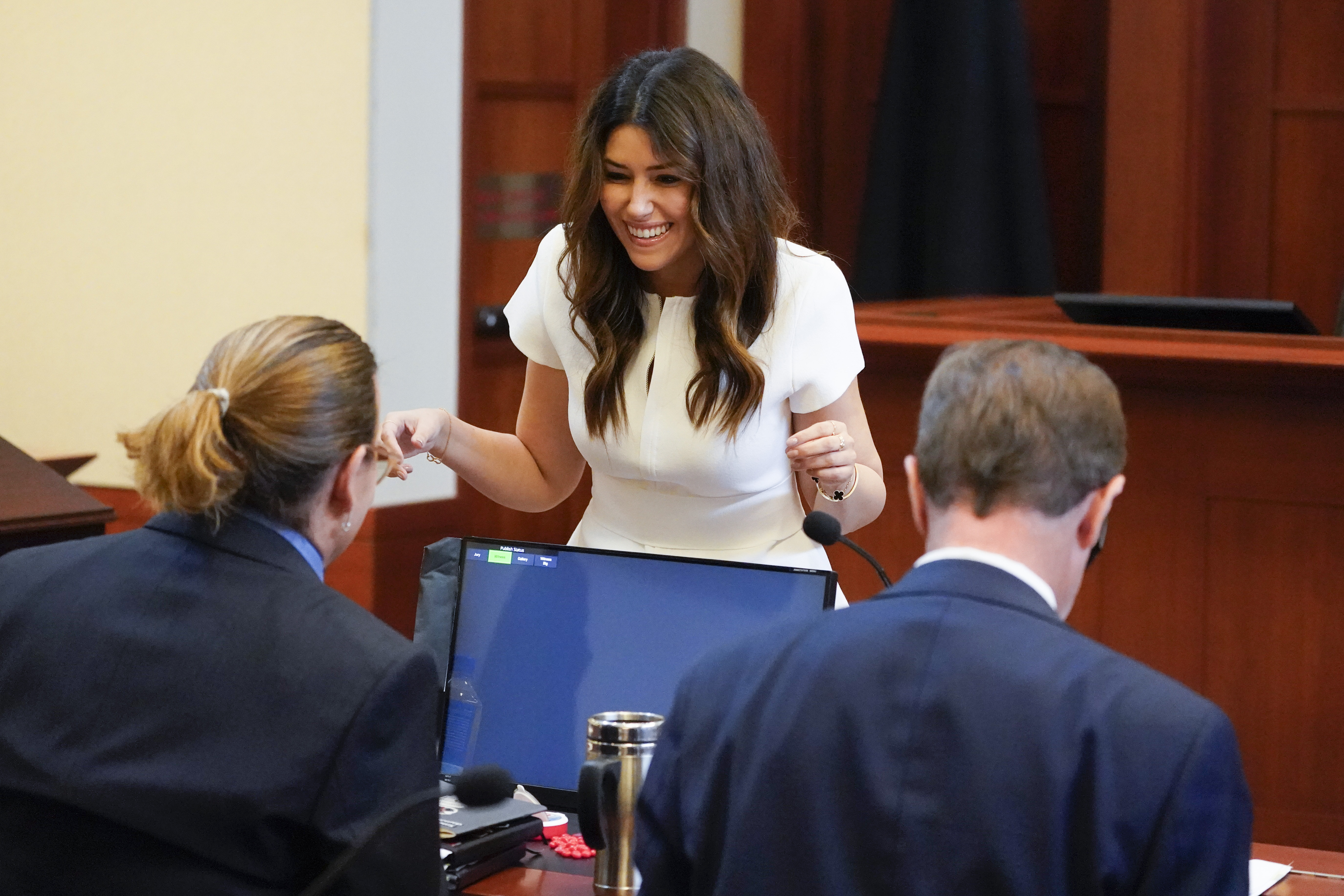 The 37-year-old also said it broke her heart to see Depp listen to "horrific allegations being made against him", so naturally she wanted to comfort the actor. 
READ MORE: Method that will slash hundreds from your bills in a single day
"If I could provide any bit of comfort, then of course I would do that, whether it's holding his hand or letting him know that we were there and we were going to fight for him because he deserved it," she said. 
Vasquez added that she was in a "very happy in my relationship" with British boyfriend Edward Owen, while emphasising it is "unethical for us to date our clients". 
"It's also an unethical charge being made. It's sexist," said Vasquez, who was made partner of the Brown Rudnick law firm following the defamation win. "It's unfortunate and it's disappointing, but at the same time it kind of comes with the territory. I can't say I was all that surprised."
For a daily dose of 9Honey, subscribe to our newsletter here.