From meeting at a random party, to starring in a Taylor Swift video together, Miles Teller and his wife Keleigh Sperry really have been through a lot in the last nine years!
Now, she's making a name for herself on TikTok as the leader of the Miles Teller thirsty fan club, sharing videos of her husband which audiences are absolutely loving.
Let's hit pause for a bit and go back in time, to see how exactly this couple got together and learn a bit more about their relationship.
READ MORE: Where you've seen the Top Gun: Maverick cast before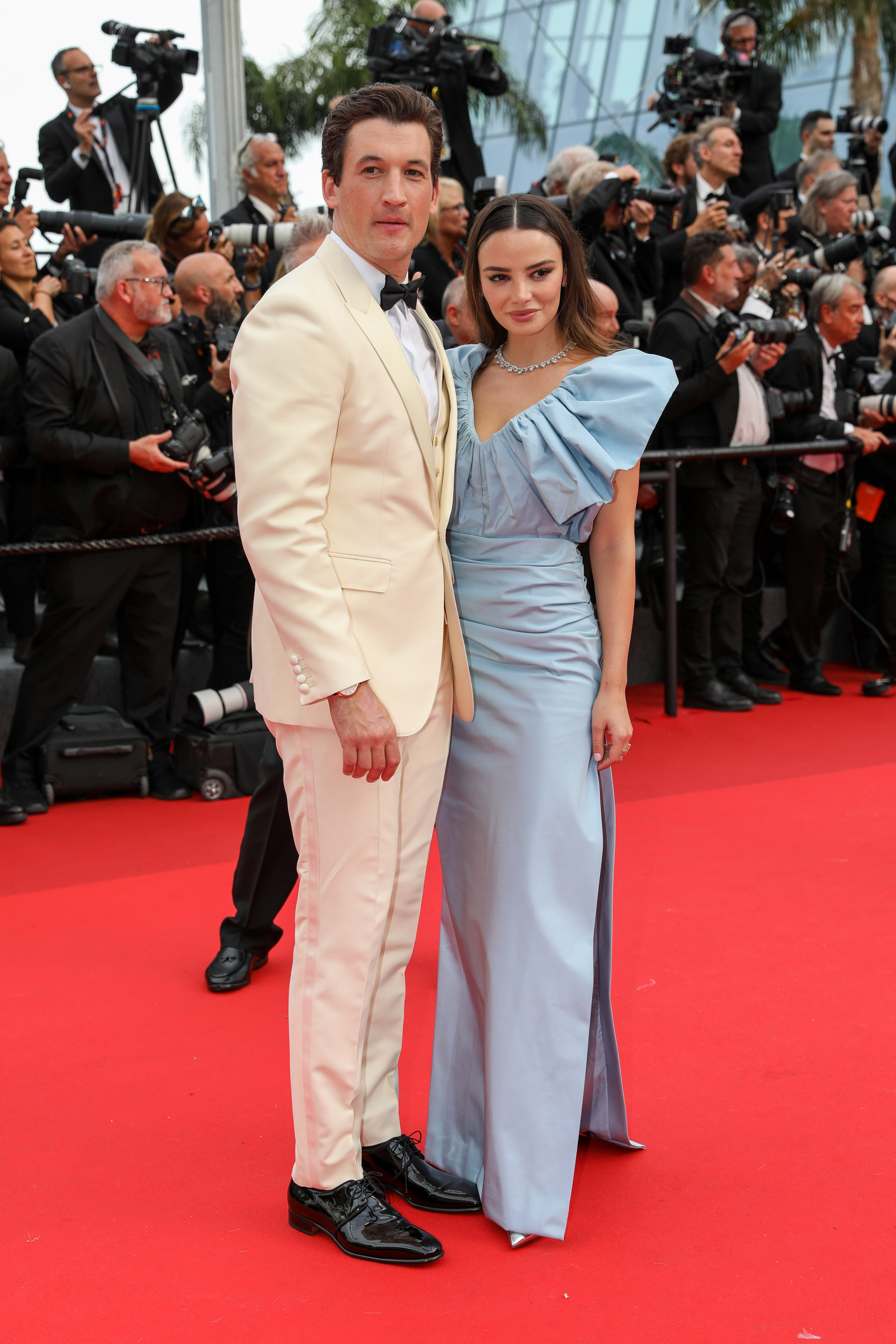 2013: Teller and Sperry meet at an afterparty following a Black Keys concert, as they both had mutual friends of the band.
Teller told Vogue in 2019 that he'd had his eyes on her all night. "Keleigh had caught my eye early in the night, and we talked. I didn't think it went well, but after a few more attempts, I got her to dance with me, and a week later, we went on a date. After we met, I knew she was the one."
Meanwhile, Sperry fell for him right away. "He was so charming and charismatic," she recalled in the same interview. "I adored him from the first moment we met."
March 2015: While promoting his film Insurgent, Teller opens up about balancing their relationship with work.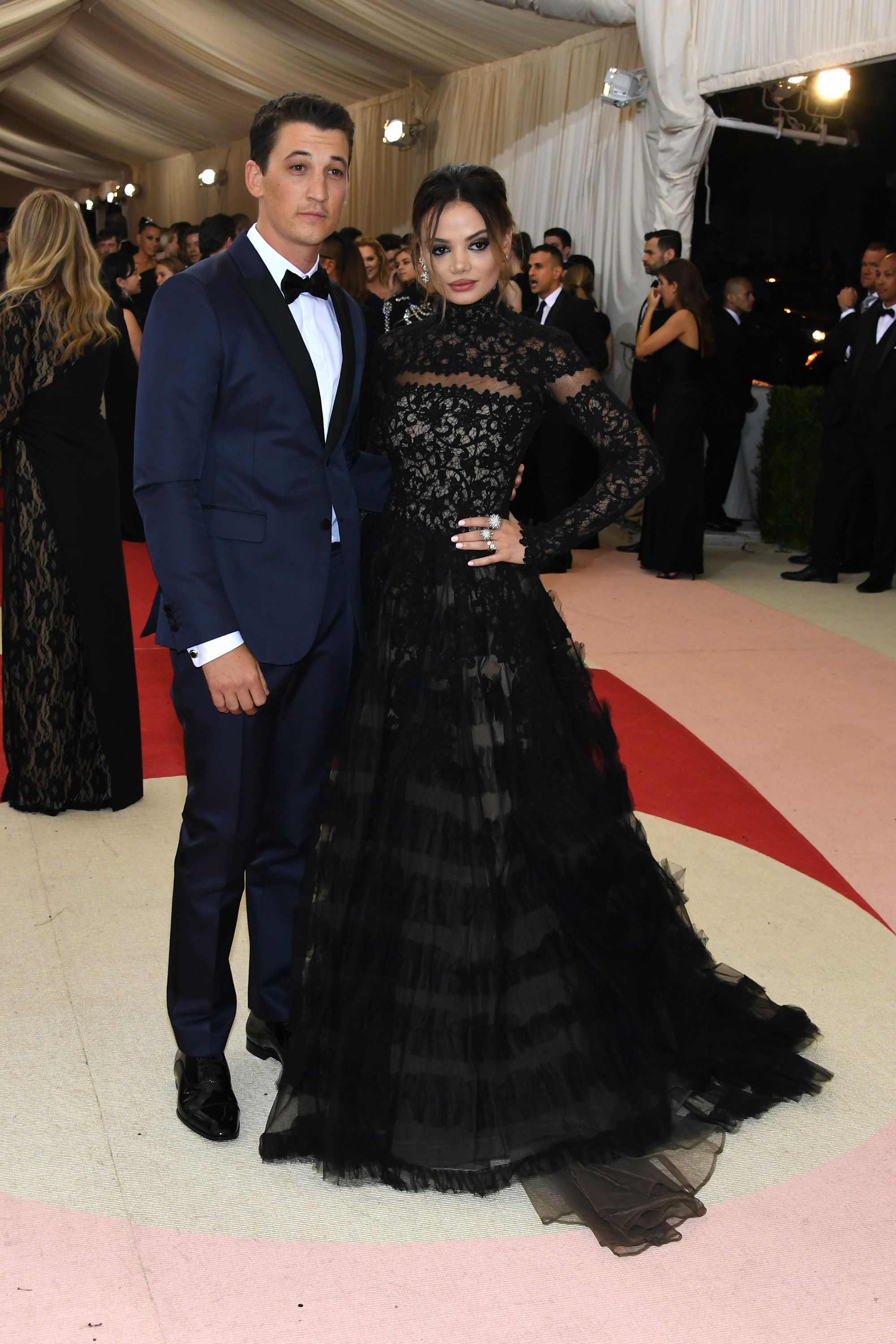 "She's allowed me to be able to really focus on acting and do what I want to do," he says. "She can come to set and visit me and hang out and doesn't really distract me from it."
May 2016: While the couple had walked their fair share of red carpets together, this one was pretty important: The Met Gala.
The theme was Manus x Machina: Fashion in an Age of Technology, and the couple both wore Maison Valentino.
August 2017: Teller and Sperry get engaged while on a holiday in South Africa.
"On safari, our jeep would stop for coffee every morning," Sperry told Vogue. "We stopped for our usual coffee break, and Miles and I were taking in the view when I spotted a rose on a tree."
"[We] walked up to this nice, scenic vista having coffee," Teller recalled on Live With Kelly and Ryan later that year. "She looked over and saw a rose and thought somebody had died. Which, whatever."
READ MORE: Why original Top Gun director was almost fired over iconic volleyball scene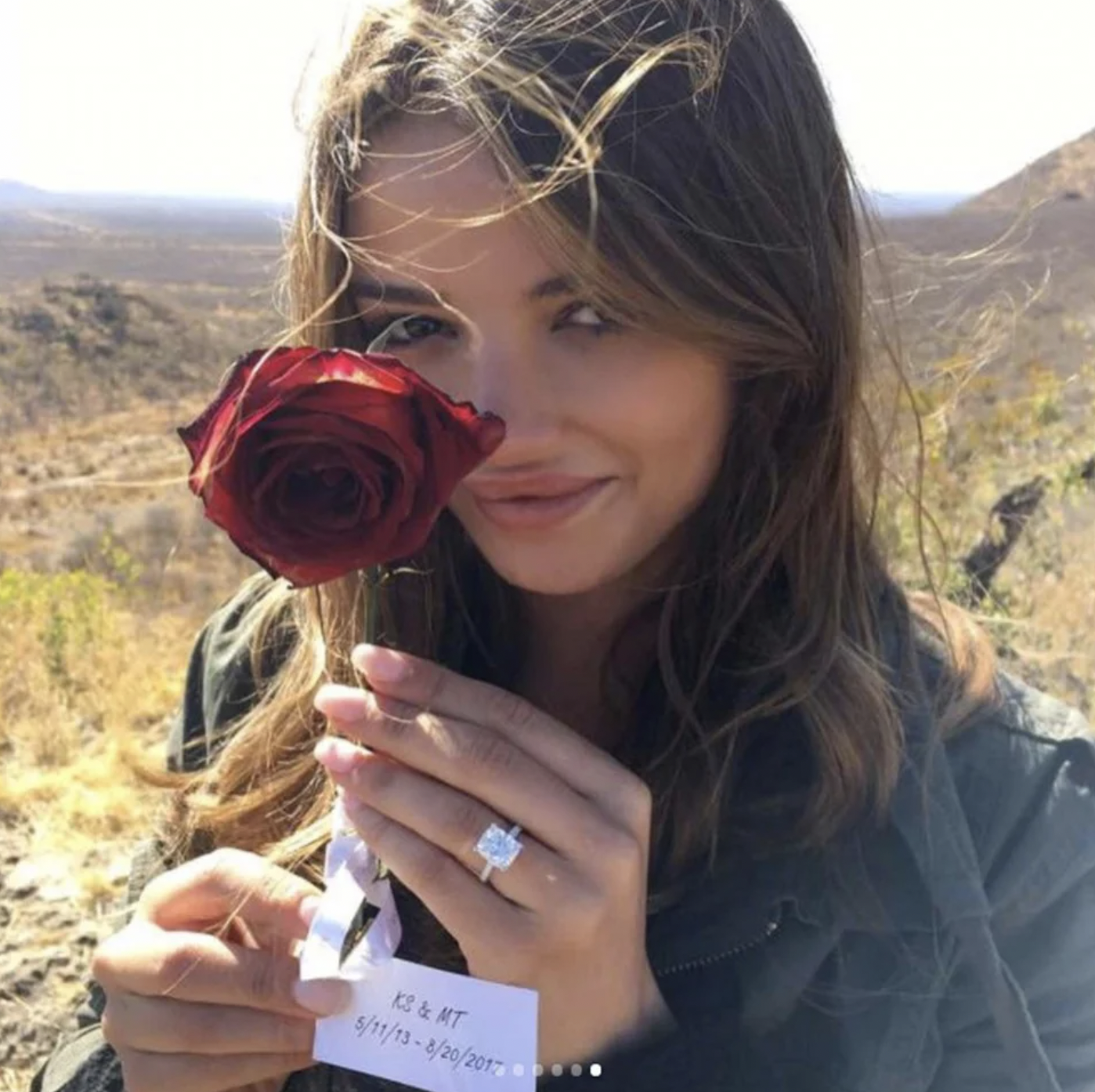 Sperry continued in her Vogue interview: "I walked over and found a note attached to the rose that said the day we started dating and the day it was. I turned around, and he read it and said, 'That was the first day you became my girlfriend and today is the last,' and he got down on one knee. It was so thoughtful and romantic."
Teller also told Vogue he found it hard to surprise Sperry: "We started our trip in the Seychelles. I think she thought I would do it by a beach, so I waited to do it on safari and take her by surprise."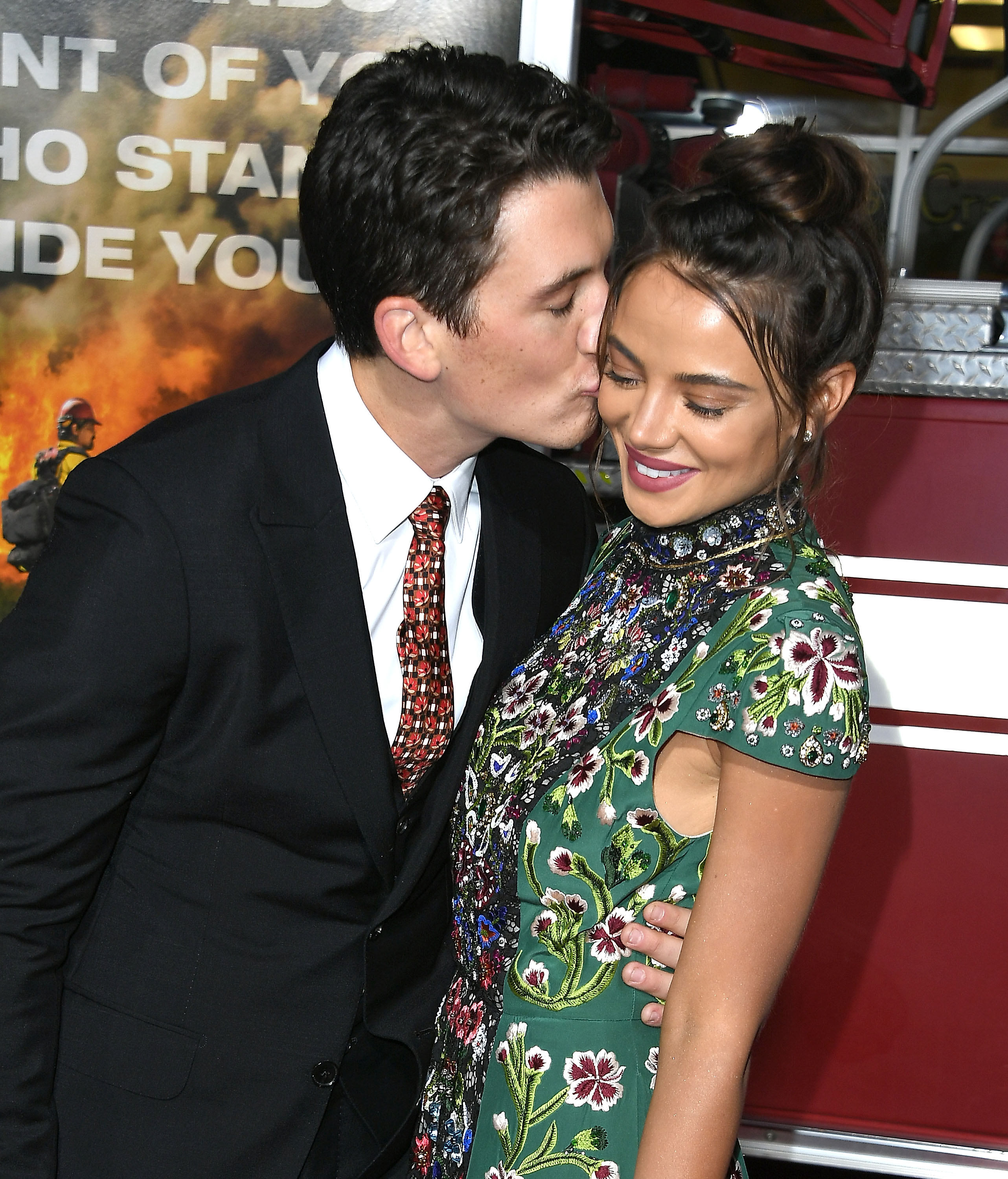 October 2017: They make their first public appearance as an engaged couple, at the premiere of Teller's film, Only The Brave. Sperry has her giant ring on display as they walk the red carpet arm-in-arm.
In the same month, Sperry tells People they're already planning the wedding. "We definitely want something smaller and intimate," she said. "But I'm the last of six kids, so nothing is ever actually small!"
September 2019: The couple tie the knot in a ceremony in Hawaii.
https://www.instagram.com/p/CEnNkecjHj7/?hl=en
The ceremony takes place in a Catholic church on the island of Maui, followed by a sunset reception at the Ritz Carlton Kapalua Hotel. Sperry wore her mother's necklace down the aisle, a tradition that all her sisters have also followed. The couple did their first dance to Vince Gill's 'If I Didn't Have You'.
September 2020: The couple celebrate their first wedding anniversary by jetting off on a private holiday to a mystery location. Teller tweets a shot of two cocktails with a island backdrop, writing, "Happy 1 yr anniversary to my all-time love @keleighsperry. You and me til the end, baby."
READ MORE: Blood test reveals bizarre reason Miles Teller broke out in hives on Top Gun set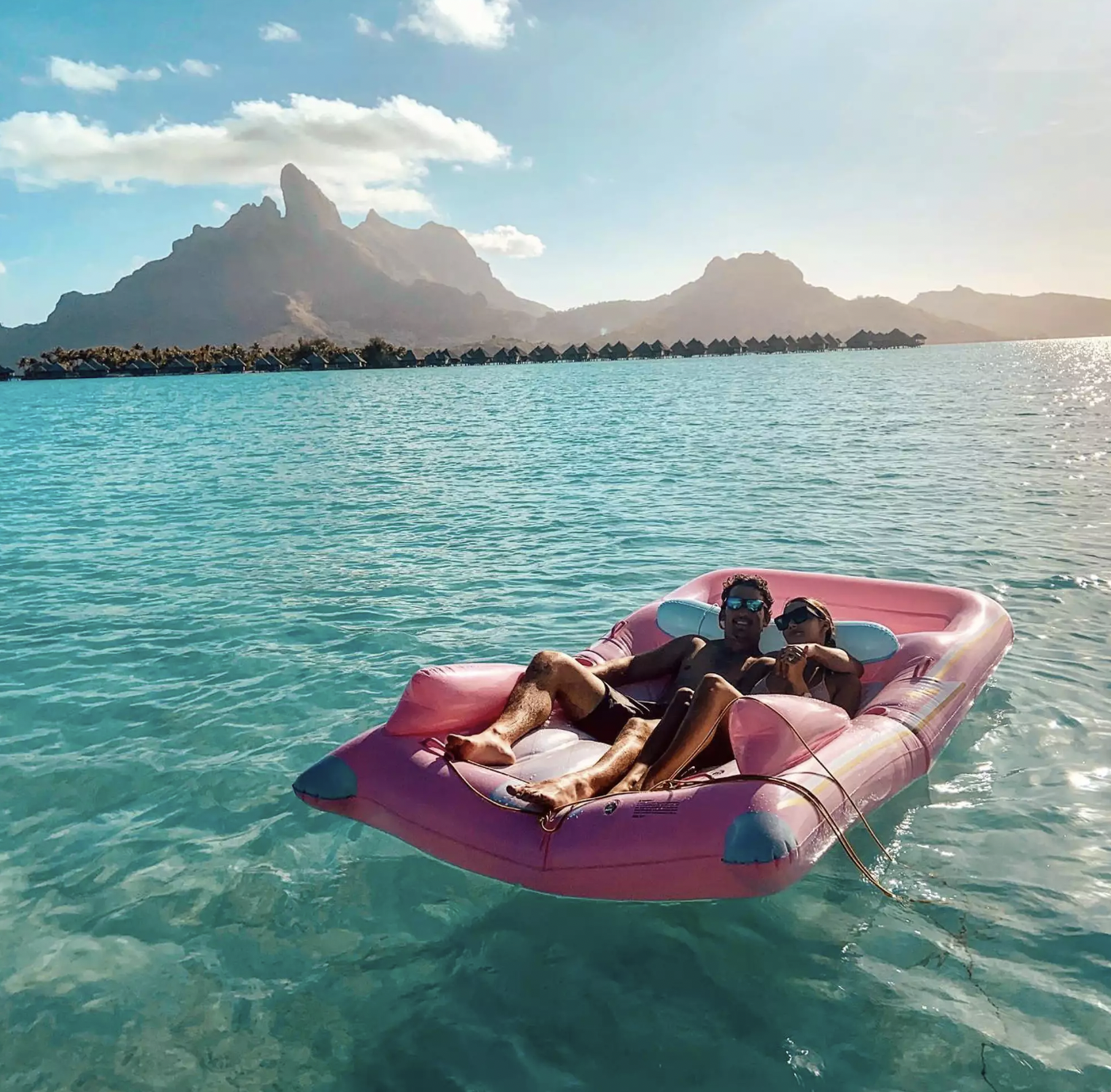 December 2020: Teller opens up about their relationship and how living together through isolation actually strengthened their bond.
"We just hang out. She keeps me calm. It's pretty great," he told Men's Health. "I'm with her now from when I wake up to the moment I go to bed. We have a lot of friends whose relationships got put under a magnifying glass during these times, but we are really great.
"Once you get married and you make that ultimate commitment, life is just a lot less stressful. You just know that person is always going to be there."
Teller also reveals that the two of them have gotten pretty handy in the garden with all their free time. "Keleigh and I both worked on our backyard and did some landscaping," he said. "We planted a lemon tree, hydrangeas, and a rose garden. Since we were staring at our backyard a whole lot more than usual, we wanted to add colour."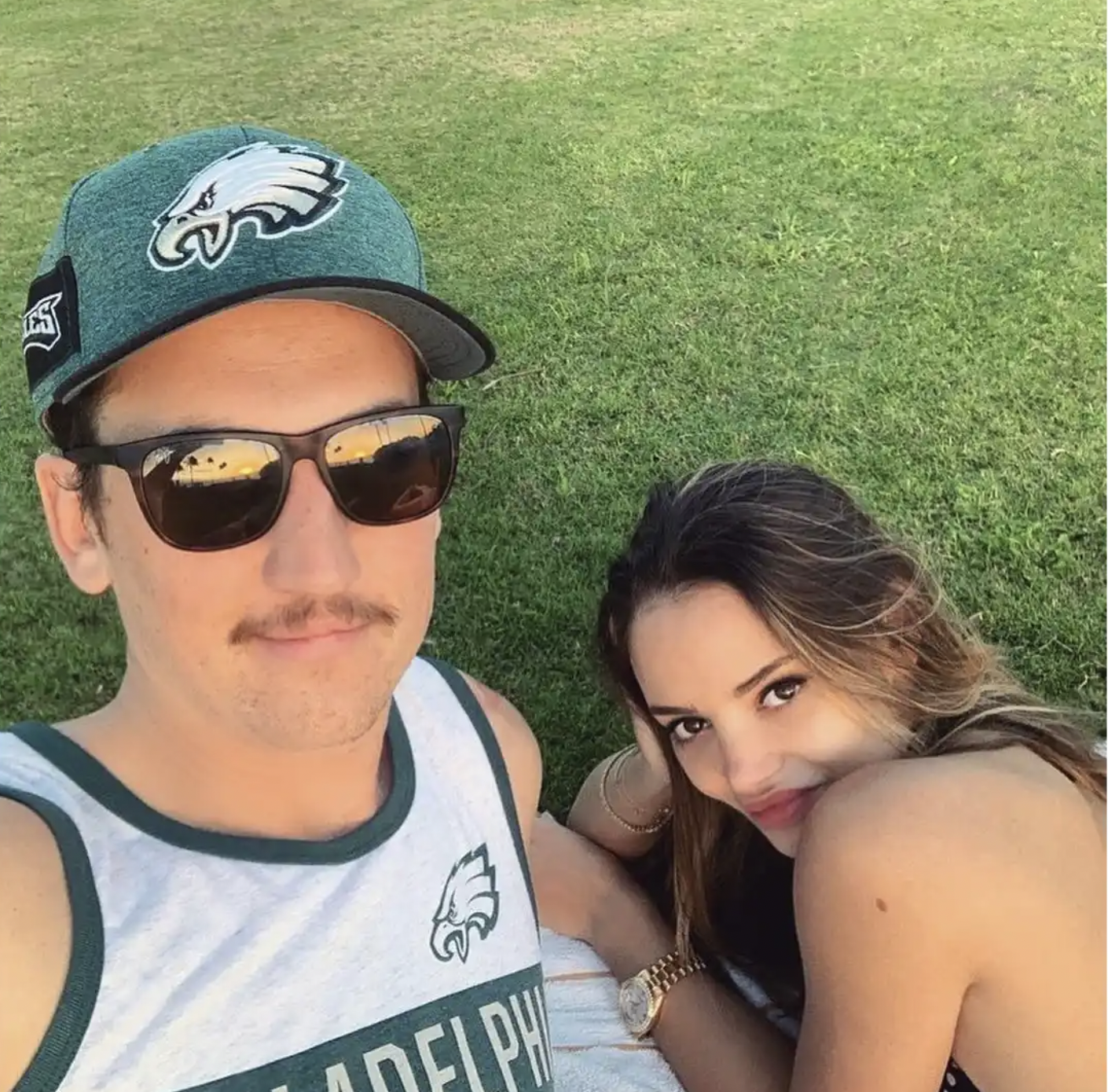 February 2021: Sperry shares a sweet Valentine's Day note on Instagram in tribute to her husband.
"8 years of being your valentine," she wrote. "I love you, the one I want to go through time with," alongside a slideshow of photos that included pictures from their wedding day and a video of Teller singing along to Barry Manilow's 'Oh Mandy'.
November 2021: The couple star in a music video for Taylor Swift's 'I Bet You Think About Me'.
In the short film, directed by Blake Lively, Teller and Sperry play a husband and wife on their wedding day. The groom, however, can't stop thinking about his ex – played by Swift – who ends up crashing their wedding.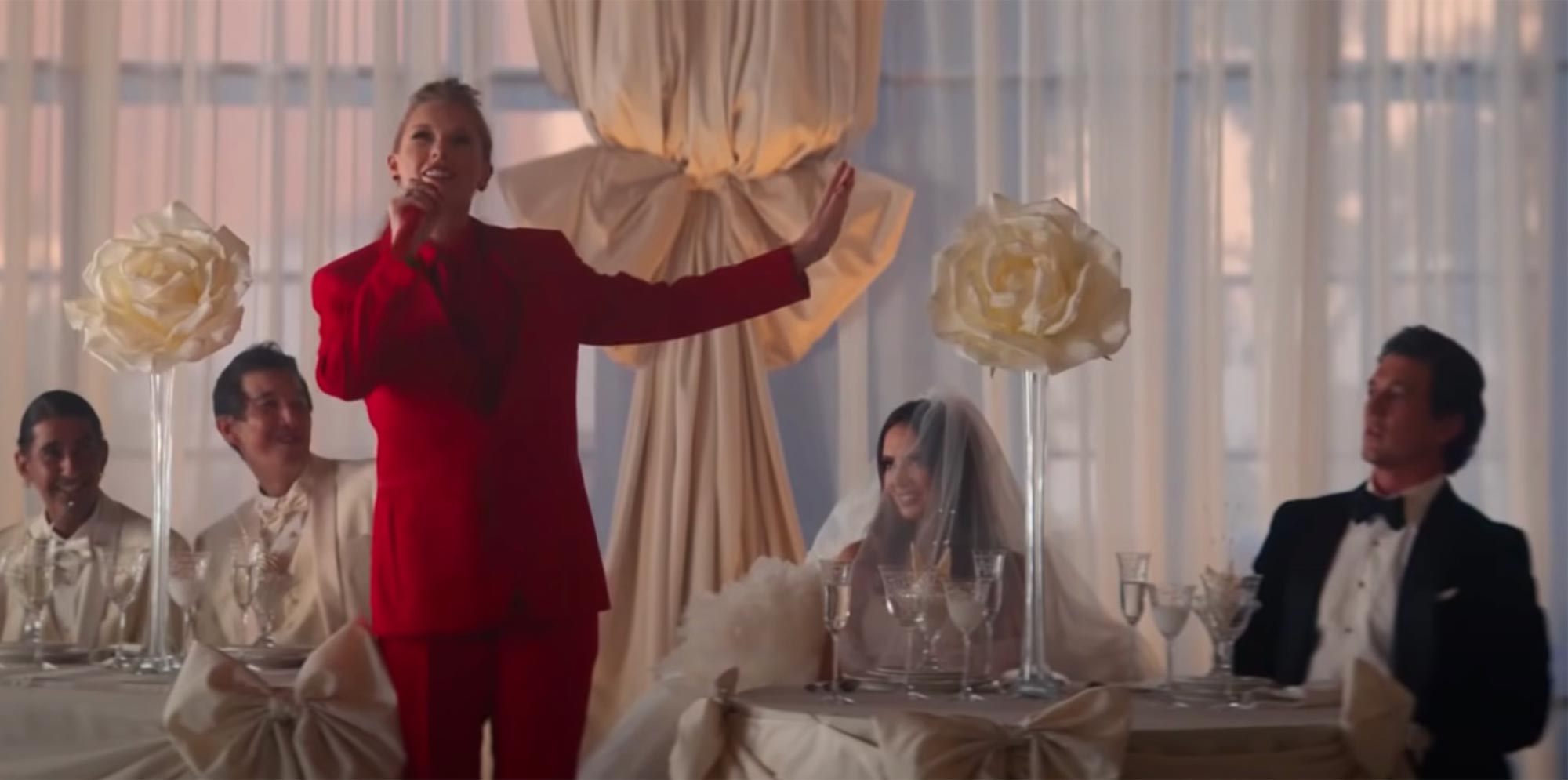 Swift shared a behind-the-scenes photos of the shoot on Instagram, writing, "So grateful to Miles for being the greatest dance partner and friend to me. And @keleighteller, who is the coolest living human on planet earth. The bride was willing to risk it all."
May 2022: Teller and Sperry share a moment of PDA on the red carpet of Top Gun: Maverick, which is finally released after COVID-related delays.
Sperry joined Teller not only at the San Diego premiere, but also in London, where they rubbed shoulders on the red carpet with Prince William and Kate Middleton.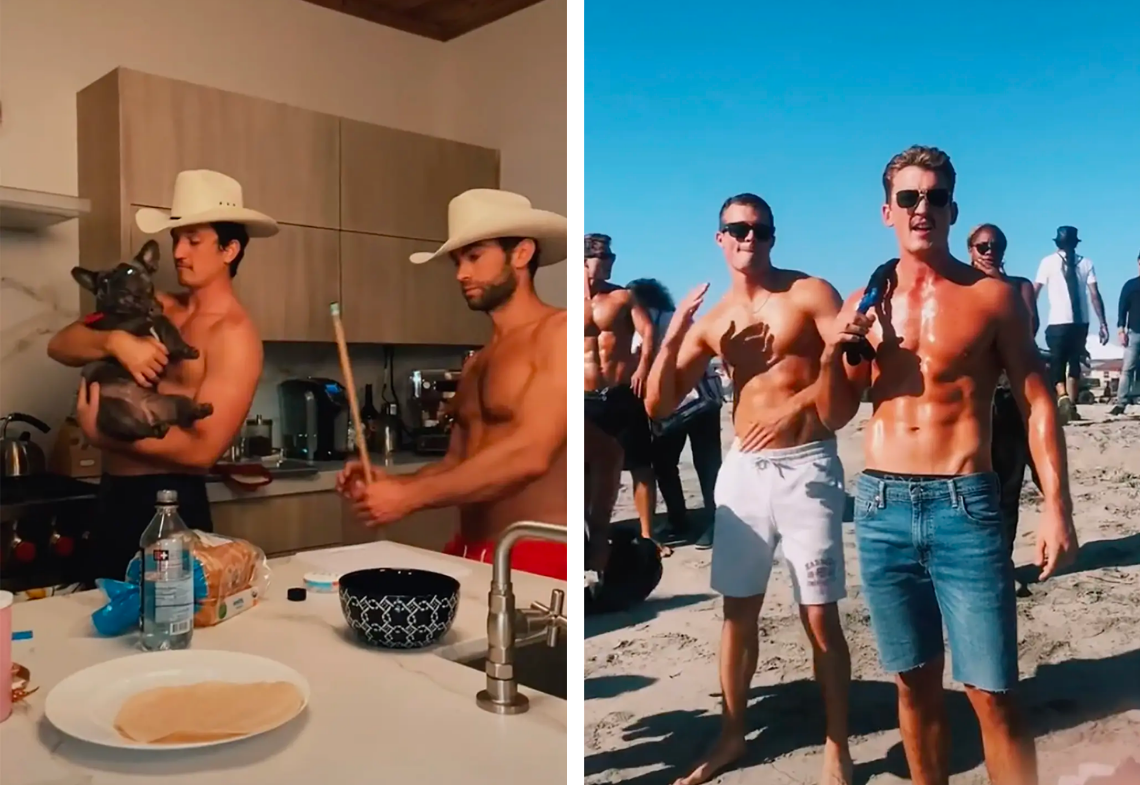 June 2022: Sperry joins in on the TikTok fun, when her husband starts going viral on the platform thanks to his shirtless scene in Top Gun.
"We're all team rooster here, thirst on…" she captions a TikTok video of herself and Teller sharing romantic moments together to the classic Top Gun tune 'Take My Breath Away' by Berlin.
The ever-dedicated wife, she's since shared a handful of montages and behind-the-scenes videos of Teller to her TikTok, much to the delight of his fans. You can watch these videos above.
Teller loves how his wife has jumped on the trend: "My wife's just been having fun with it because, obviously, she loves me more than anybody."