Jennifer Lopez and Ben Affleck reportedly "cried" as they finally exchanged vows over the weekend, two decades after their first engagement.
A witness who observed the newlyweds' intimate Las Vegas ceremony told Good Morning America the couple were "emotional" during their wedding. Watch above.
"It was so exciting," Kenosha Portis, a working witness at the Little White Wedding Chapel, said. "I mean, we were getting ready to close and we had a special guest arrive as a walk-in. I started shaking a little bit, you know, 'Oh my God, this is Jennifer Lopez we are getting ready to marry!'"
READ MORE: Former America's Got Talent and The Voice star Nolan Neal dies at 41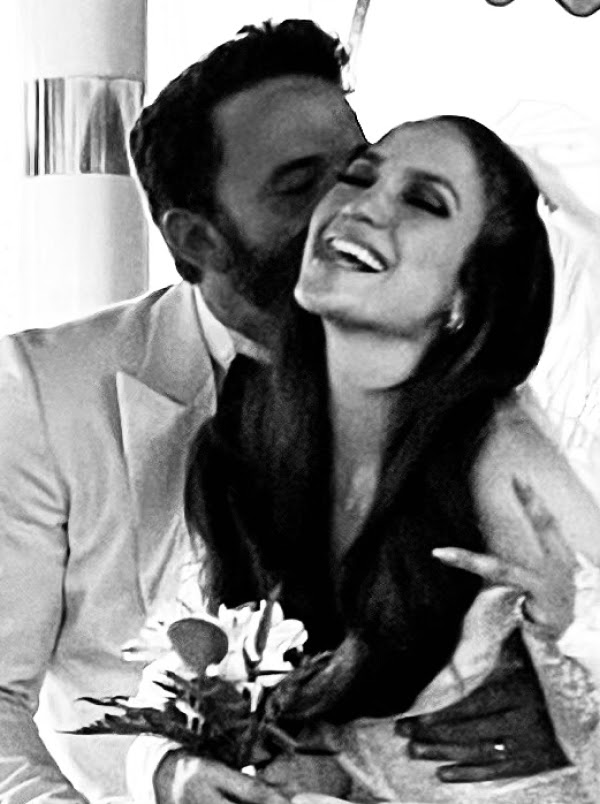 Portis said as they were reading their vows, they were "very sweet" and both Lopez, 52, and Affleck, 49, "cried to each other" and "were emotional."
According to Portis, "the kids" were "right there behind them" – and it has been confirmed Lopez's children with singer Marc Anthony, 14-year-old twins Max and Emme, were in attendance, as was her mother, Lupe Rodríguez.
Affleck also shares three children – Violet, 16, Seraphina, 13, and Samuel, 10 – with his ex-wife Jennifer Garner, who were also reportedly at the ceremony.
READ MORE: Law & Order: Organised Crime crew member shot and killed near series filming location in New York City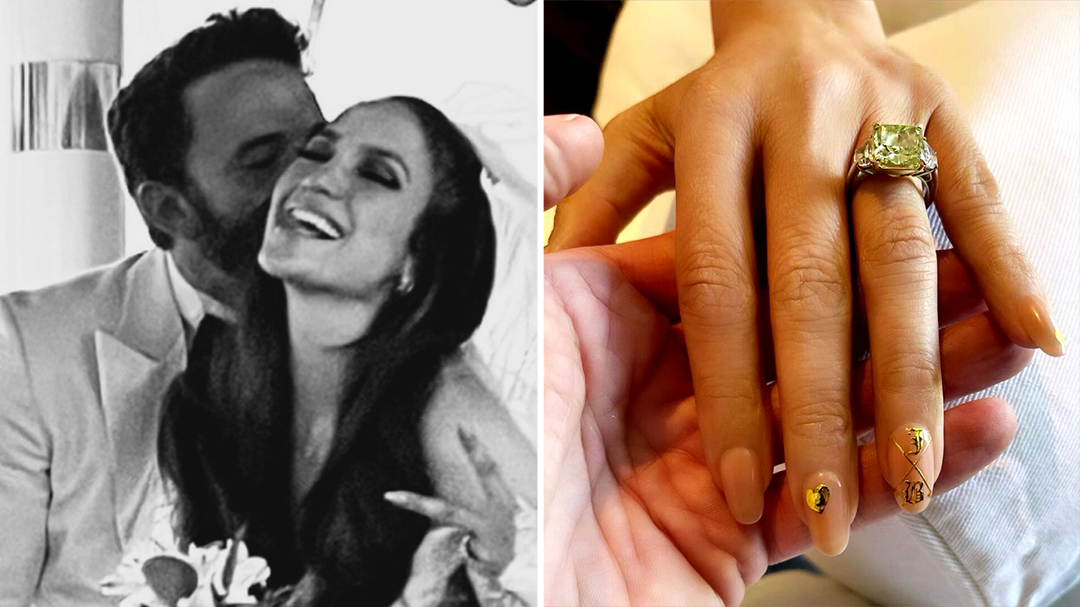 "She had on a nice, elegant, beige, lacy type dress. It had a train on it. The veil was beautiful," Portis continued of Lopez.
"Everything was very sleek and beautiful. She was stunning. She had a beautiful bouquet, white bouquet, that she had, and he had a boutonniere as well that matches that."
Lopez reportedly walked down the aisle to 'Here Comes The Bride,' which was being played over the chapel's Bluetooth speaker. The songstress said in a personal newsletter she wore a dress from an "old movie" while Affleck wore a jacket he already had in his closet, and she called the children the "best witnesses you could ever imagine."
READ MORE: Justin Bieber is coming to Australia, set to resume Justice world tour after his Ramsay Hunt syndrome diagnosis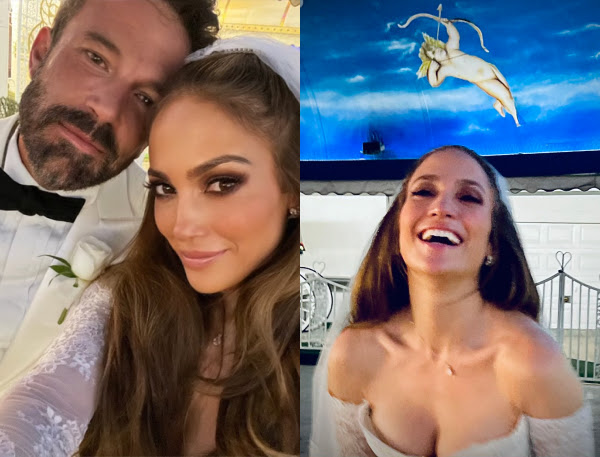 Ben Affleck is Jennifer Lopez's 'true love'
Lopez's mother Lupe Rodríguez, meanwhile, reportedly believes Affleck is Lopez's "true love."
The revelation came from Sunny Hostin on Monday's episode of The View, who said she wasn't surprised that Lopez and Affleck took the next step in their relationship as Rodríguez told her "Ben is [Lopez's] true love."
"I knew they would get back together. I knew that they were in love," Hostin said. "I've spoken to her mother, Lupe, about it. Lupe has always said that Ben is her true love, and we all have them, and I know this is going to last forever and that they're going to live happily ever after, and that's why she took his last name and she loves him."
READ MORE: What happened between Jennifer Lopez and Ben Affleck?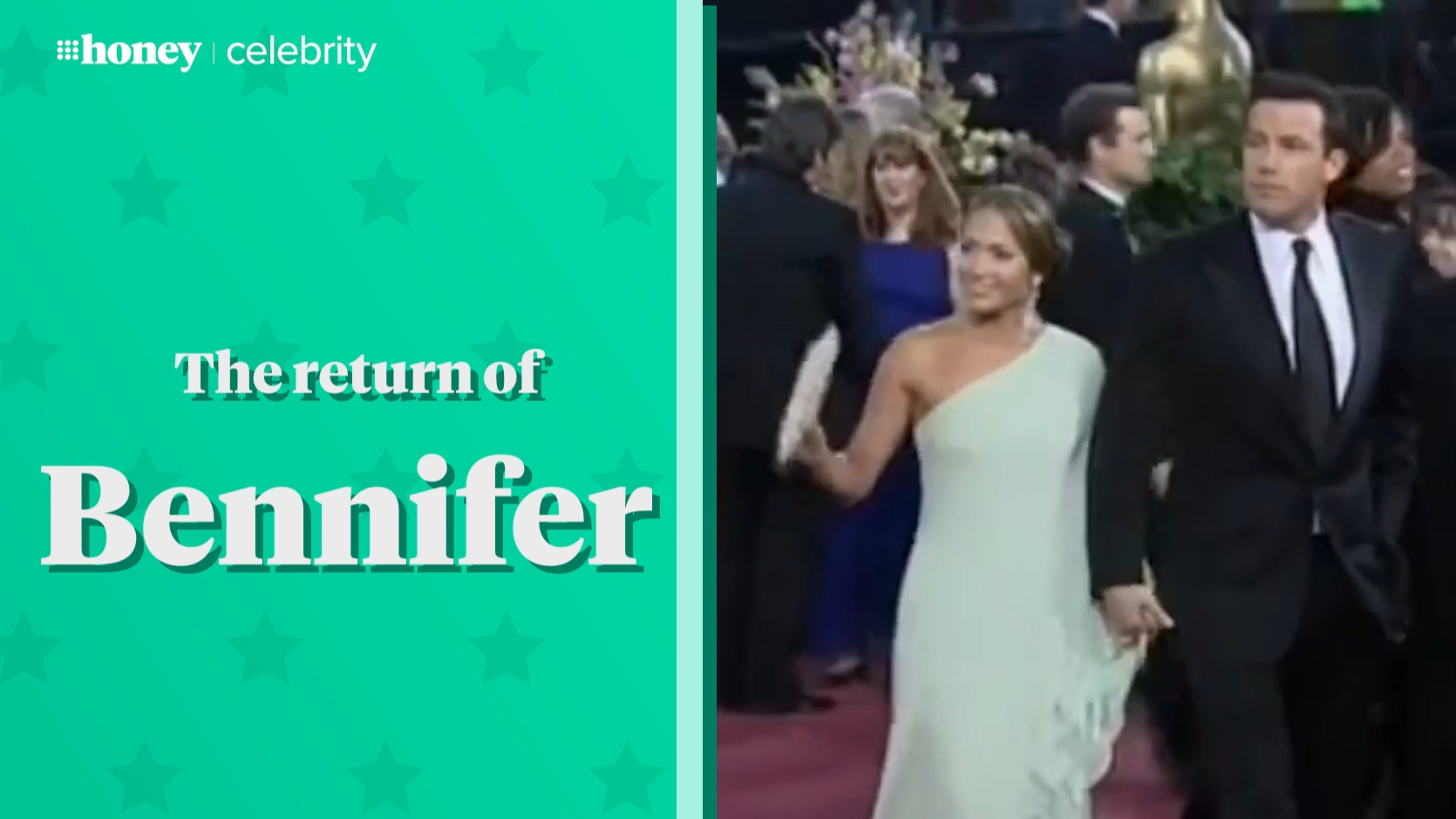 Lopez and Affleck confirmed they tied the knot in a personal newsletter Lopez sent out on Monday morning to her fans.
"We did it. Love is beautiful. Love is kind. And it turns out love is patient. Twenty years patient," Lopez wrote, adding it was the "best possible wedding we could have imagined" that they had "dreamed of long ago" and now it was finally real "at long last."
Last year, Lopez and Affleck rekindled their romance almost 20 years since they called off their first engagement, and their second engagement was announced by Lopez in a personal newsletter three months ago.
In between his time with Lopez, Affleck was married to Garner, while Lopez has been married to Ojani Noa, Cris Judd and Anthony.
For a daily dose of 9Honey, subscribe to our newsletter here.