Bindi Irwin is feeling grateful, especially when it comes to her husband Chandler Powell.
Sharing to Instagram overnight an adorable candid moment captured of Powell playing with their daughter, 19-month-old Grace Warrior, the 24-year-old mum-of-one captioned the clip, "Watching my husband become a Dad has been one of the best gifts life has given me."
Powell, 25, responded: "Our little family really is the greatest gift ❤ I love you."
Watch the video above.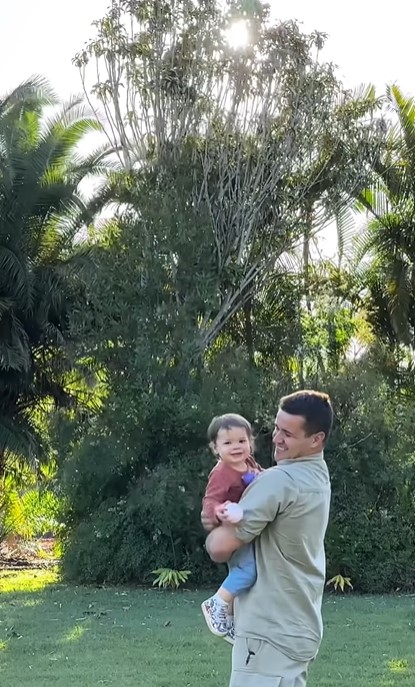 EXCLUSIVE: Meghan 'didn't like walking behind Kate and Camilla', biographer says
Commenters called the trio "family goals".
"So so cute! Such a beautiful moment to have and be able to rewatch when she's older too!" commented one.
"Gracie has grown sooooo much. They are just adorable together," said another.
"Beautiful family ❤️ I love how close all of you are…your Dad would be so proud of all of you.." another commented.
READ MORE: How Sydney mum Kristy banked $100 million over supermarket struggle
https://www.instagram.com/p/CkYFr7JhCod/?utm_source=ig_embed&amp
Irwin is not shy about how much she loves her family, recently sharing some snaps where the family wore matching Halloween costumes – but the group costume unintentionally landed her brother Robert Irwin in hot water.
The Irwin clan dressed up as characters from The Office, with Powell and Irwin dressed as couple Jim and Pam Halpert, with little Grace sporting a "World's Best Boss" T-shirt in an ode to Steve Carell's character Michael Scott.
Robert Irwin, 18, was dressed in a mustard yellow shirt and had large square glasses on, clearly dressed as the character of Dwight Schrute, played by Rainn Wilson in the hit TV series.
READ MORE: Single mention of Justin in Selena's documentary speaks volumes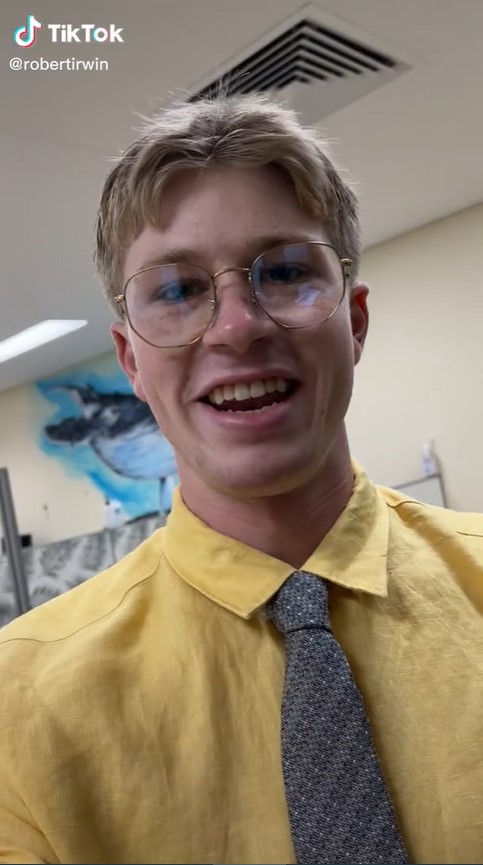 But in a TikTok video with Powell, where they both recite famous lines from the show, many commenters drew comparisons between the youngest child of Steve Irwin and serial killer Jeffrey Dahmer.
"Happy Halloween from Dunder Mifflin's Australia Zoo Branch!" the video was captioned, and the comments were flooded with messages condemning the young wildlife warrior for dressing as the serial killer – something that has been labelled a controversial move following the release of an even more controversial television series – despite the fact that he didn't.
Luckily, fans rushed to his defense.
"There's no way y'all see a blonde guy with glasses and immediately think of Dahmer," said one incredulous commenter.
"How could ANYONE think that this sweet baby angel of a human being could ever dress up as Dahmer?!" wrote another.
For a daily dose of 9Honey, subscribe to our newsletter here.