Nick Cannon and model Alyssa Scott have welcomed a baby girl into their family.
His 12th child, and second with Scott, Halo Marie Cannon was born on Wednesday, December 14, Scott shared in an emotional video on Instagram.
The happy news comes just one year after the couple lost their five-month-old son Zen.
"December 14, 2022. Our lives are forever changed," Scott wrote in the caption. "Zen is in every breath I take. I know his spirit was with us in the room that morning. I know he is watching down on us. He shows me signs every day. I will hold onto this memory forever."
READ MORE: 'Way too young': Beloved 80s performer dies in his sleep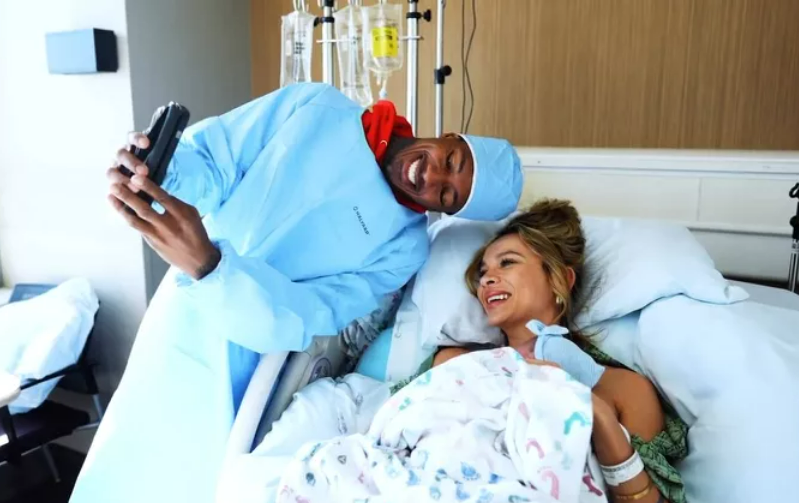 "I will remember the sound of Nick's voice saying 'it's a girl' and the look of everything we've been through flash across his face," Scott continued.
"I will remember the sound of her crying out with her first breath and feeling her heartbeat against mine."
"My sweet girl, I got my surprise!! We love you Halo Marie Cannon!"
READ MORE: Editing 'blunder' in Kardashian Christmas portrait
https://www.instagram.com/p/Cmw1X1tv5CU/
READ MORE: Everything you need to know about Nick Cannon's children
This is Scott's third baby. She has a four-year-old daughter, Zeela, from a previous relationship, and she welcomed her second child, Zen, with Cannon in June 2021.
However, three months after his birth, Zen was diagnosed with brain cancer when doctors discovered fluid building up inside his head along with a malignant tumour that required brain surgery.
Zen's health took a turn for the worst following surgery and in December 2021, he passed away. He was just five months old.
Cannon and Alyssa Scott confirmed they were expecting their second child together, his twelfth, a week before he welcomed his eleventh, daughter Beautiful, with Abby De La Rosa.
In 2022 alone, Cannon has welcomed five children.
For a daily dose of 9Honey, subscribe to our newsletter here