Without Suzi Quatro, there would be no Joan Jett, Debbie Harry and Chrissie Hynde.
Playing the boys at their own game, the Detroit-born rocker paved the way for female artists back in the '70s when clad in a leather jumpsuit, she defied the norm and became the first female bass player to front a rock band.
And she didn't let her small frame – she is only 1.57m tall – stop her from topping a then-male-dominated industry. 
READ MORE: Salma Hayek talks 25-year friendship with Puss in Boots co-star Antonio Banderas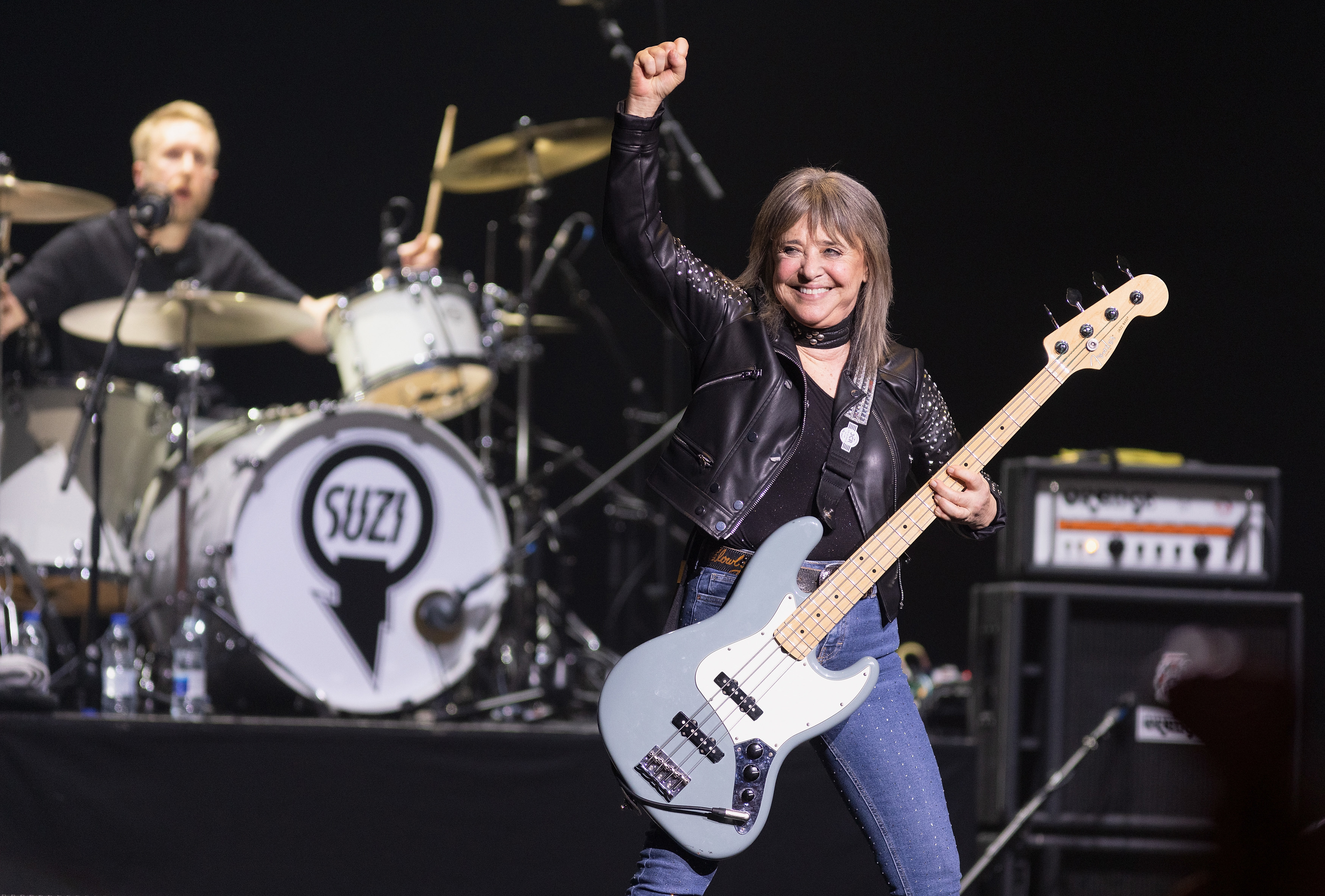 "If you go in there and are unsure of yourself, that's what you're gonna get that back," she tells 9Honey Celebrity recently during her most recent tour of Australia.
"But if you go in there, stand in your space, be proud and be comfortable in your skin, you're going to be fine. That's my message to everybody. Be who you are and then nobody can get to you as long as you stand in your truth, whatever that may be."
READ MORE: Why it took six Zoom sessions to convince Javier Bardem to star in musical
Quatro has since sold 55 million records, scored numerous number-one hits such as Can the Can and Devil Gate Drive, and performed worldwide including here in Australia, where she has toured a whopping 38 times.
Her latest tour Down Under came in November 2022, when she not only played various gigs across the country but also performed at the on-sea Super Cruise music festival Rock the Boat, aboard the Royal Caribbean's Ovation of the Seas. 
https://www.instagram.com/p/CkupY1tMQbz/?hl=enhttps://www.instagram.com/p/CksRtpMMX4C/?hl=en
Speaking to us while on board, Quatro said she will always have fond memories of Australia, which she calls her "second home". In our interview, the 72-year-old recalls the time notorious bikie gang Hells Angels fangirled over her by escorting the rocker from Sydney airport to her hotel.
"I didn't expect it. And the funniest part about that is they escorted us all the way to the hotel in Sydney – a very known hotel," she remembers.
"We went into the lobby and the cameras came in with this. And one of the Hell's Angels put his feet up on the table and [grunts] 'Hello.' His name was Guitar Zan."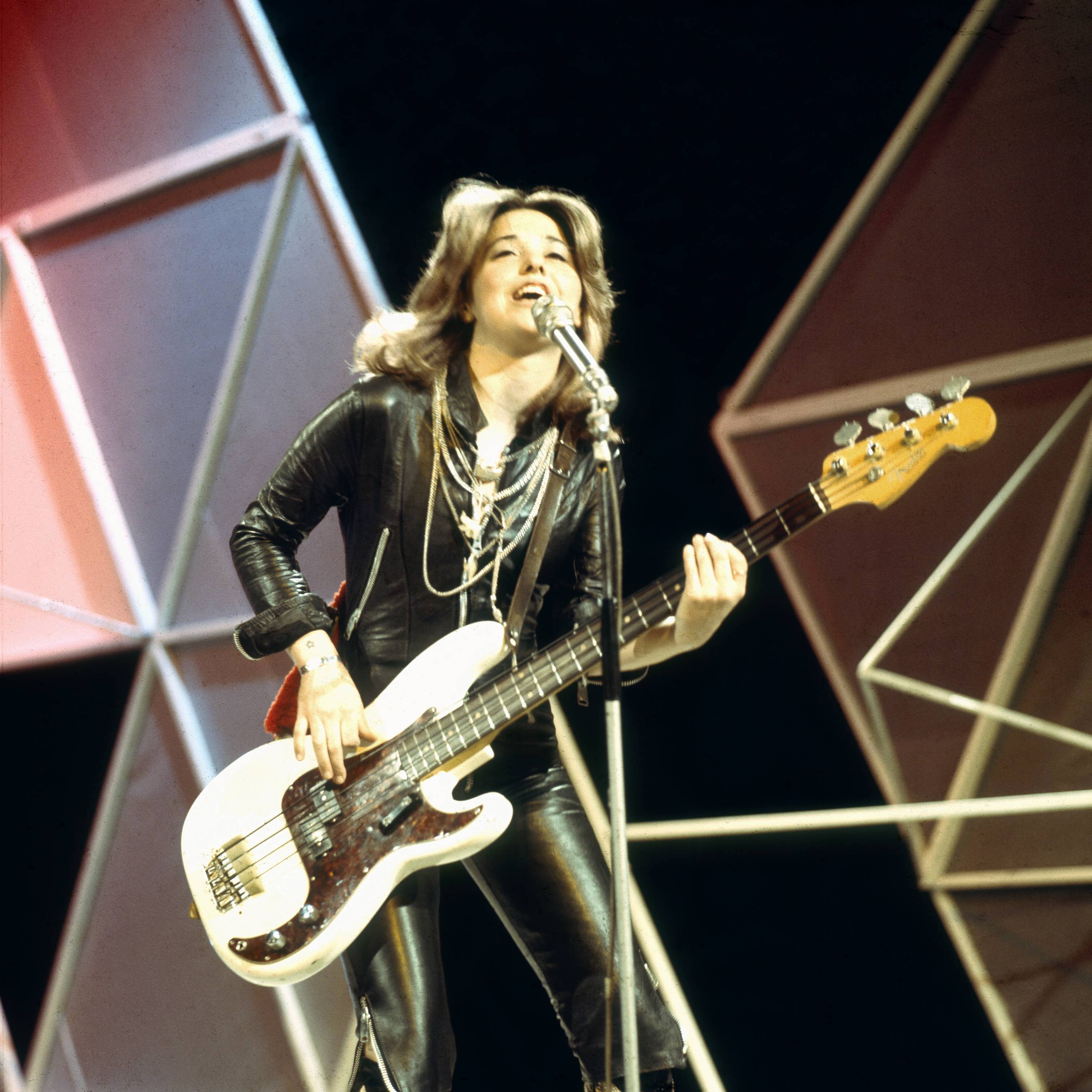 Quatro's career has gone from strength to strength over the years and she's ventured beyond the confines of music, also cementing herself as an author, radio host and actress.
One of her best-known roles in the '70s was on Happy Days, playing the recurring character Leather Tuscadero, the younger sister of Pinky Tuscadero (played by Roz Kelly), who was Fonzie's (Henry Winkler) girlfriend on the hit show. 
READ MORE: Singer Carly Rae Jepsen reveals first thing she'll do in Australia when she returns for new tour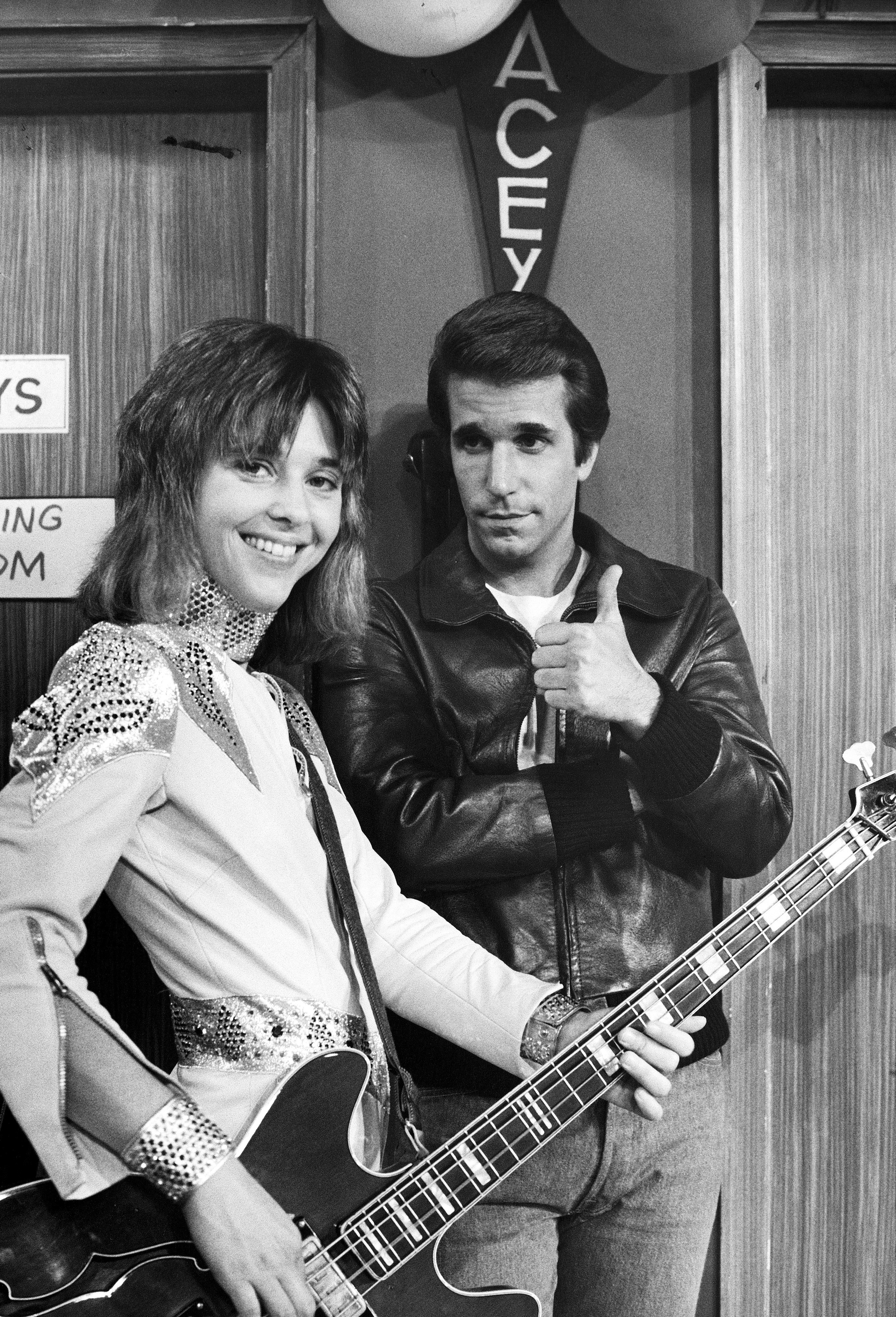 "If I can't create, I'm dead in the water," Quatro says of her creative ventures. "I have to create. If I feel a poem coming, I have to write it. I feel a song coming, I have to write it. If I feel a conversation with even a stranger coming, I have to have it. I'm one of those kinds of people – I need to do what I need to do."
"The best way to kill me is to not let me speak to you," she laughs. "That's the truth. If you told me to shut up, I'm dead."
Now after 58 years in the industry, Quatro's life story is about to be turned into a biopic – and she would love it if one particular Hollywood star portrayed her in the film. 
"I have a favourite but she probably won't [say yes]. I think she might be too old for it now, but I just fancy Scarlett Johansson," Quatro tells 9Honey Celebrity.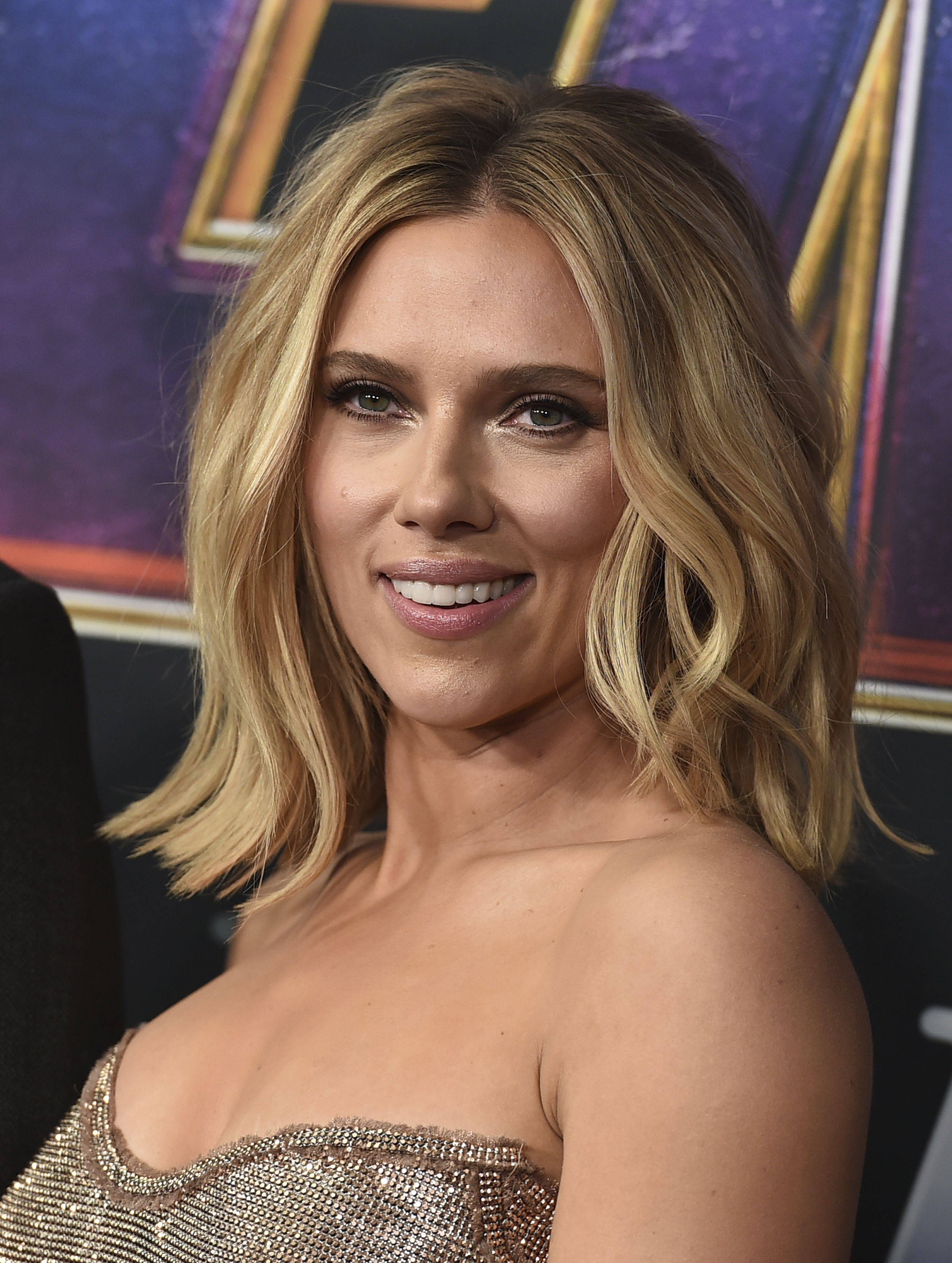 "Whatever this is, there's a vibe. I can't explain it to you. I just know it's here and whoever's gonna play me cannot act it. I don't care how good they are. They can't act it. I have to feel this. And I think she's got that. She's got something."
"I think she has sex appeal without trying – and I think I have that too. I never try to be sexy, but I'm told I have that. So I think that's what I sense in her so she could play it and play it correctly. Maybe I'll ask her."
For a daily dose of 9Honey, subscribe to our newsletter here.