In the mid-'90s, Hollywood's unlikeliest and most talked-about romances was between the 'King of Pop' Michael Jackson and Elvis Presley's daughter, Lisa Marie.
The couple had enough combined star power to command paparazzi, salacious rumours and headlines wherever they went.
Presley and Jackson first met in the 1970s in Las Vegas, but they didn't rekindle things until over two decades later.
READ MORE: The truth behind the infamous 'Bimbo Summit' front page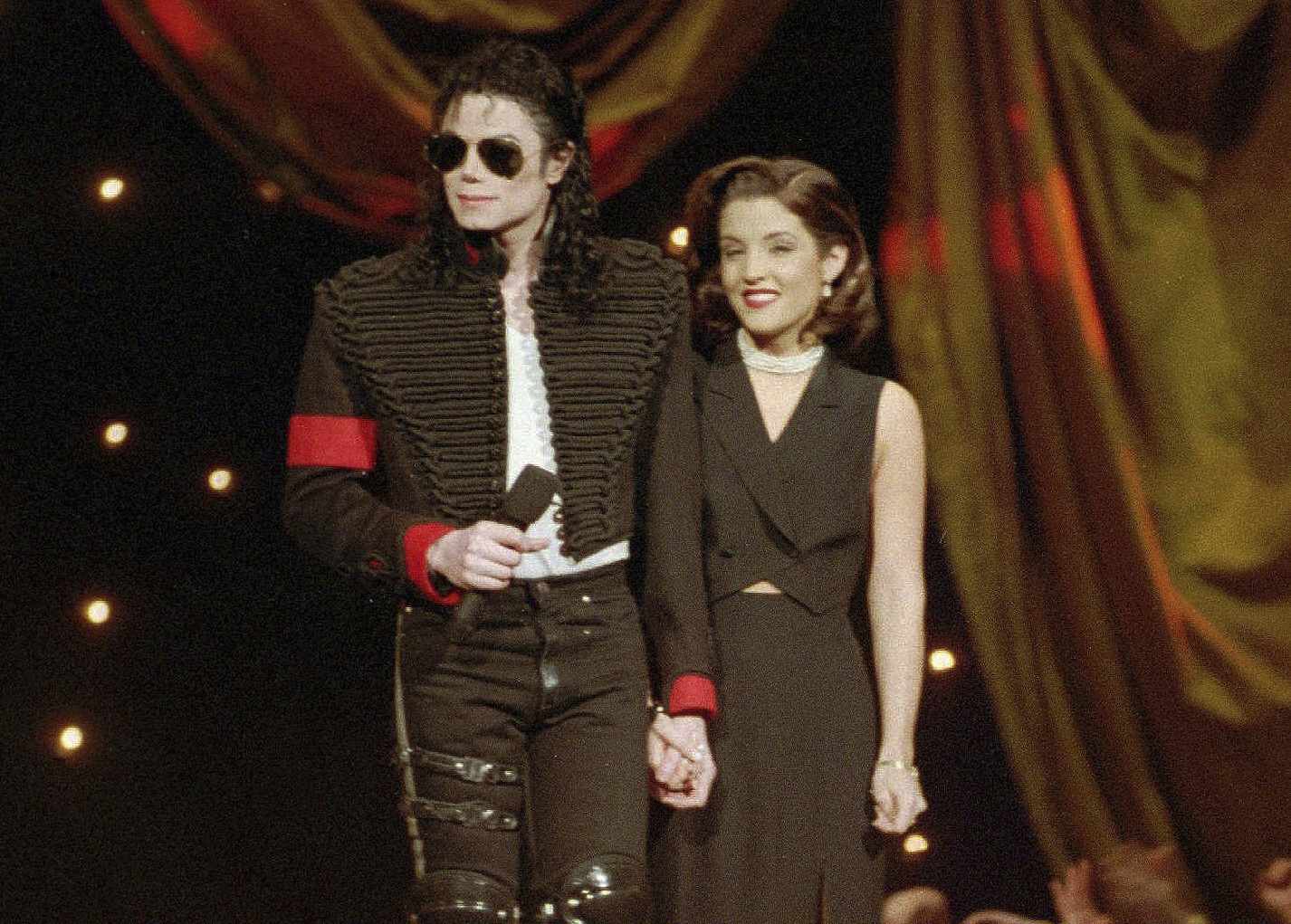 READ MORE: Freddie Mercury's incredible platonic love story with Mary Austin
The Thriller singer was embroiled in a sexual abuse accusation in 1993 when he turned to Presley for support and friendship.
After Jackson settled with his accuser Jordan Chandler's family for $23 million (approx. $32 million), the legendary popstar turned his attention to courting the only daughter of Elvis and Priscilla Presley.
It was January 1994, and the couple decided to jet off to the Dominican Republic, where they tied the knot in a shock union no-one saw coming.
For Presley, it was even more surprising as she had finalised her divorce from Danny Keough, the father of her two children, just 20 days earlier.
"My married name is Mrs. Lisa Marie Presley-Jackson. My marriage to Michael Jackson took place in a private ceremony outside the United States weeks ago," Presley announced in a shock statement to the media.
 "I am very much in love with Michael. I dedicate my life to being his wife. I understand and support him. We both look forward to raising a family."
The couple's unlikely marriage raised eyebrows in both Presley and Jackson's camps, which is perhaps why the pair decided to prove their love in front of millions of people in September 1994.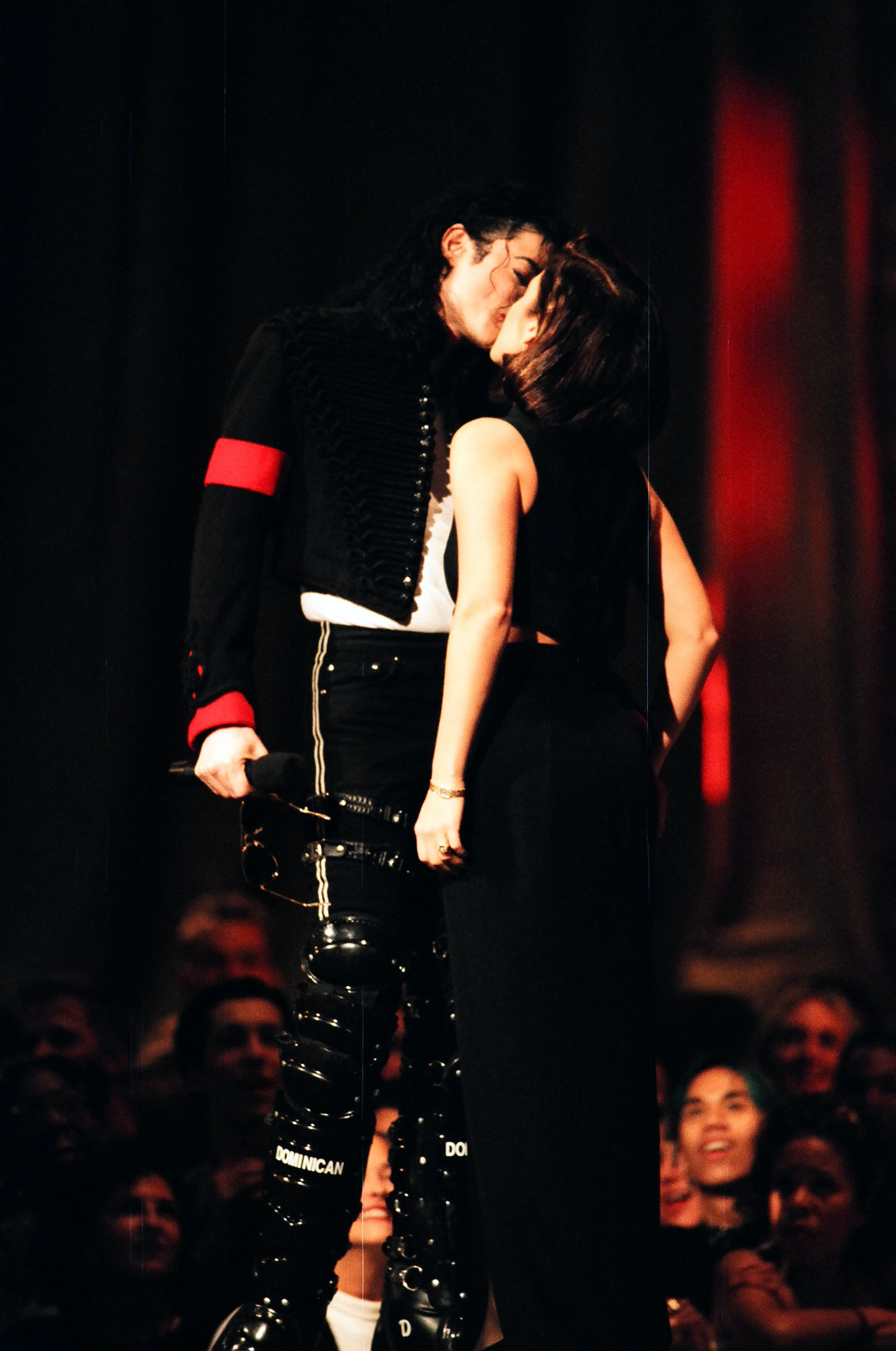 READ MORE: The moment 'Beatlemania' took over the world
Speculation about the validity of their marriage prompted the pair to engage in a PDA display that would still be spoken about 28 years later. 
Presley and Jackson famously attended the MTV Video Music Awards in September 1994, one of their most memorable public appearances as a married couple.
The VMAs on September 8, 1994, began with the newlyweds arriving on-stage to welcome the audience.
Jackson gave a speech, giving a less-than-subtle nod to he and his wife's vocal detractors.
"I'm very happy to be here," Jackson said, while standing beside Presley. "And just think, nobody thought this would last."
In an unexpected moment that would rival Britney Spears and Madonna's on-stage kiss at the 2003 VMAs, Jackson took off his signature glasses and planted a passionate kiss on Presley.
The crowd erupted in applause and cheers during their four-second kiss, which ultimately legitimised their romance in the eyes of the world from then on.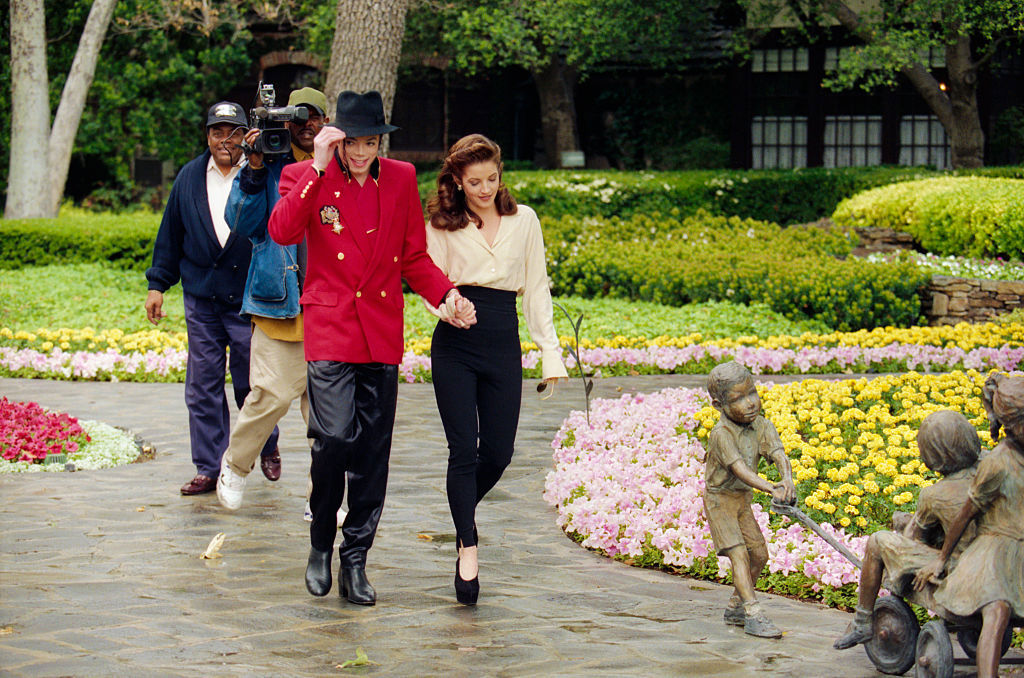 READ MORE: Grace Kelly's final public appearance before swapping Hollywood for royalty
It was naturally the most talked-about moment from the VMAs, which aired on televisions across America and beyond.
Newspapers around the world were plastered with photos of the couple's infamous kiss, which is now remembered as a defining moment in their short-lived marriage.
The only scandal that could rival the VMAs kiss was Presley and Jackson's joint interview with Diane Sawyer, in which she defended Jackson against his sexual abuse allegations.
In 1995, cruel tabloid rumours plagued the couple. Reports claimed the pair were not sexually active, which Presley and Jackson vehemently denied.
"Do we have sex?" the actress responded to a journalist's question during an interview. "Yes! Yes! Yes!" the couple replied in unison.
However, it appears there was some truth to the rumours of their rocky relationship. In 1995, after 20 months of marriage, the pair separated. 
Presley filed for divorce in January 1996, citing "irreconcilable differences".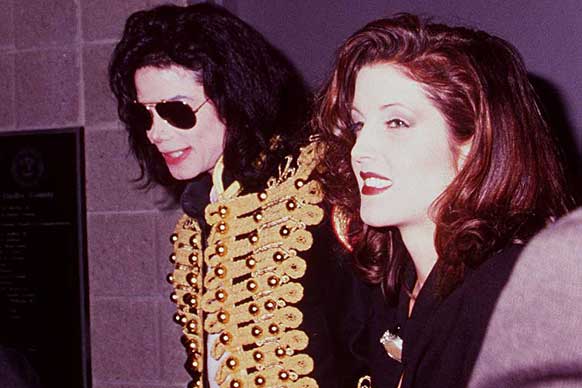 READ MORE: The bitter Hollywood feud between Bette Davis and Joan Crawford
"Michael Jackson and Lisa Marie Presley have mutually agreed to go their separate ways. However, they remain good friends," her publicist said in a statement. 
Jackson went on to marry nurse Debbie Rowe, while Presley later married her guitarist Michael Lockwood, with whom she had two children.
Presley reminisced on that VMA kiss in 2010, a year after the Black or White singer died.
"He knew I didn't love that," she told Oprah Winfrey. "I would be there, uncomfortably. And his hand was blue after we got off that stage…
"I had squeezed it so hard. … But as his wife, I needed to do some things like that."
Her relationship with Jackson and that iconic VMAs moment followed Presley's career until her death at age 54 on January 13, 2023, after suffering two cardiac episodes.
For a daily dose of 9Honey, subscribe to our newsletter here