George Clooney has revealed he was diagnosed with Bells Palsy as a teen and suffered from partial facial paralysis in a candid TV moment.
Appearing on Jimmy Kimmel Live! this week, the 61-year-old was presented with an old school photo of himself from the 1970s.
The picture shows Clooney with a mop of dark hair and wearing a button-down shirt with a loud pattern, but his smile is what caught viewers' attention.
READ MORE: Elton John fans furious as singer cancels shows at last minute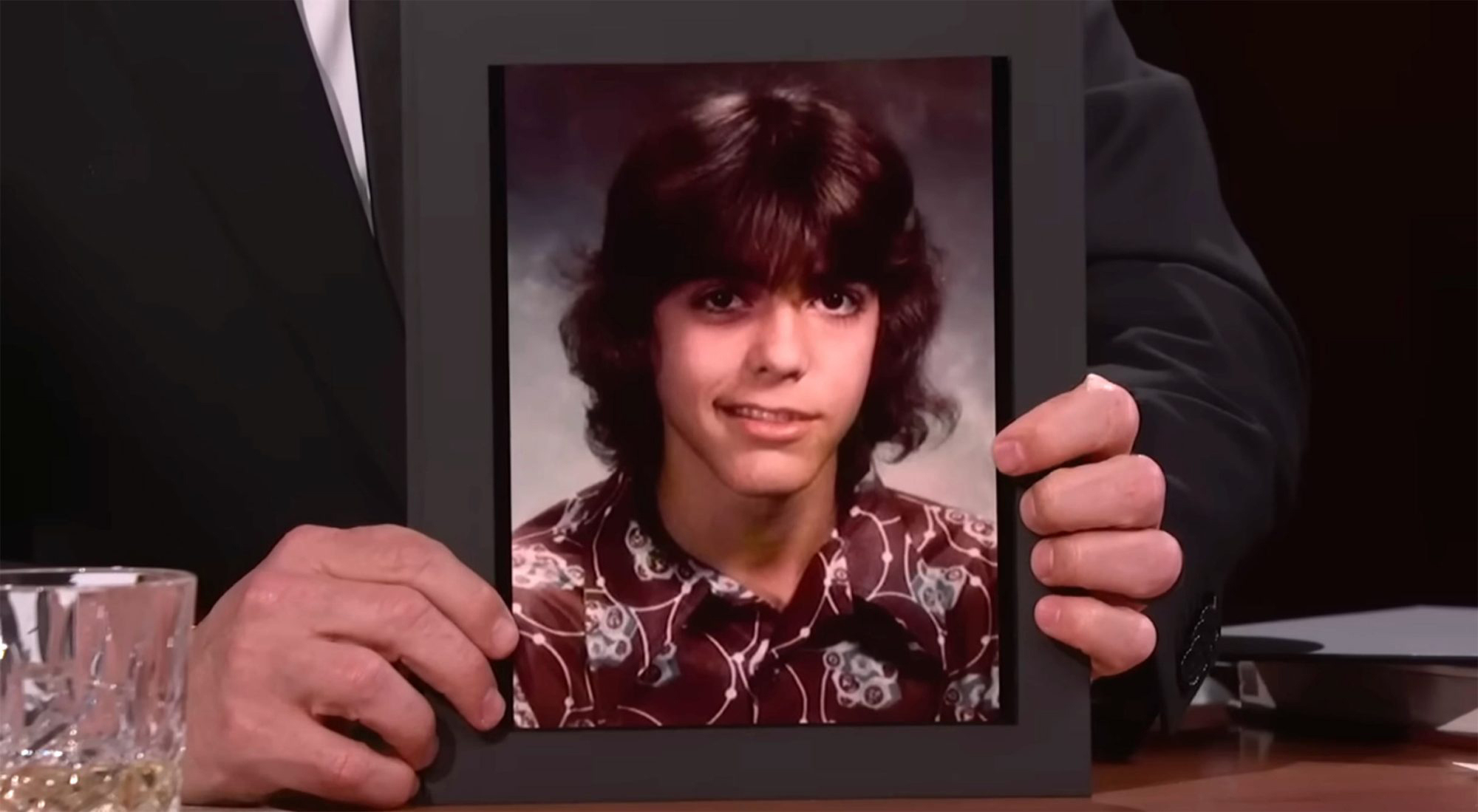 Unlike the roguish smirk he often wears today, the young star appeared with a lopsided smile in the photo, which Clooney revealed was due to the ailment he rarely discusses.
"Now wait, I want to point out something because you're going to laugh, gonna make a joke. I have Bell's palsy there and half of my face is paralysed," he told Kimmel.
Bells Palsy condition that causes sudden weakness in the muscles on one side of the face.
READ MORE: Australian TV legend Diana Fisher dead at 91
Reaching across the desk, Clooney covered half of the photo with his hand to show that one side of his face was paralysed when the photo was taken.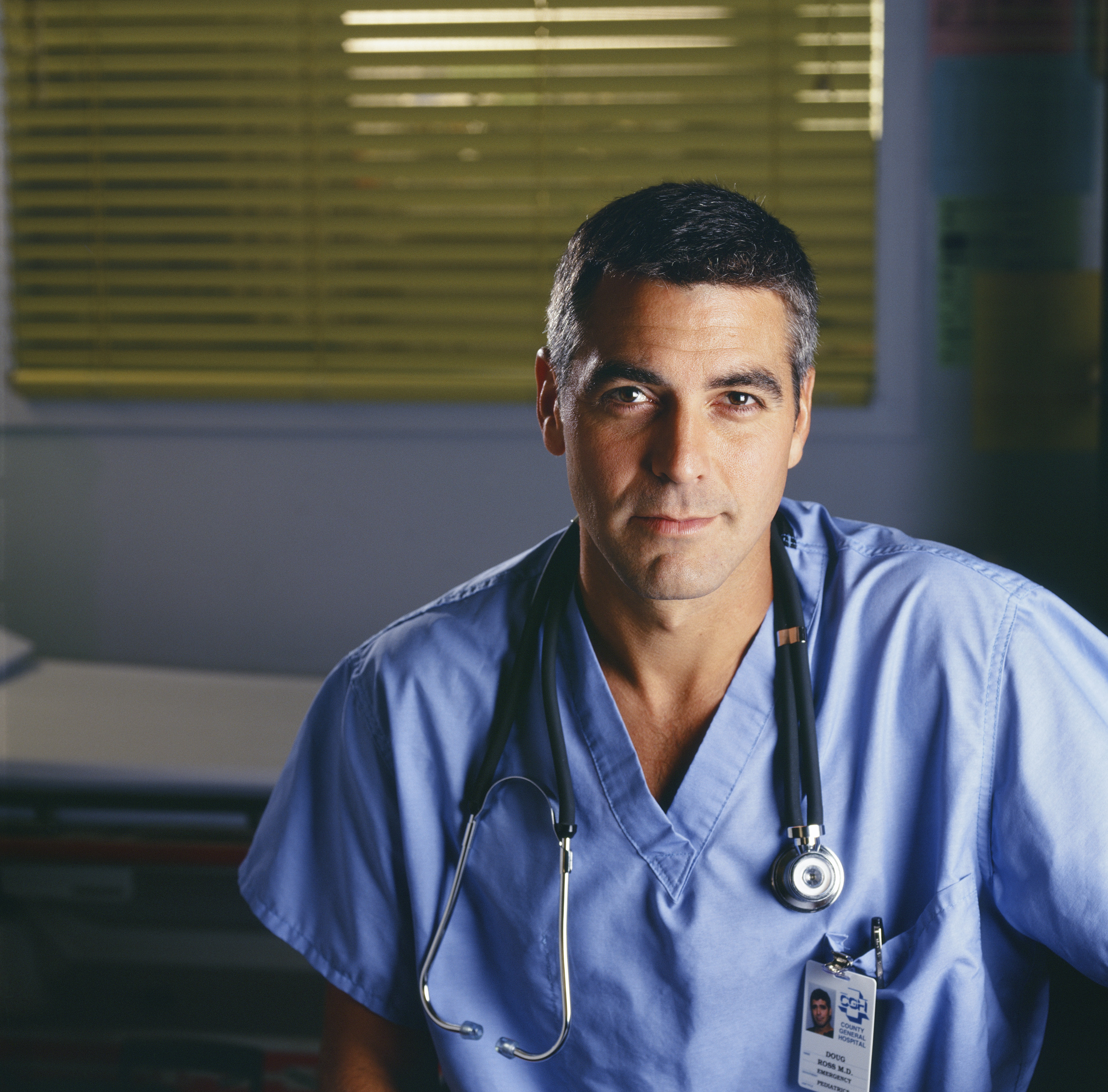 "If you go like this, on the other side, it's a completely different face. So now make your joke. Come on, funnyman. Come on, let me give you my sad face," he said.
Kimmel played it off as a joke, quipping, "You know what? I didn't have a joke, George, and you really brought everybody down."
READ MORE: Priscilla's shock bid to remove Lisa Marie's daughter from her estate
It's not the first time Clooney has opened up about suffering from Bells palsy as a teen, the actor previously telling Larry King the symptoms began slowly.
A Clooney had just watched The Pride of the Yankees, which ends with Lou Gehrig retiring from baseball due to ALS.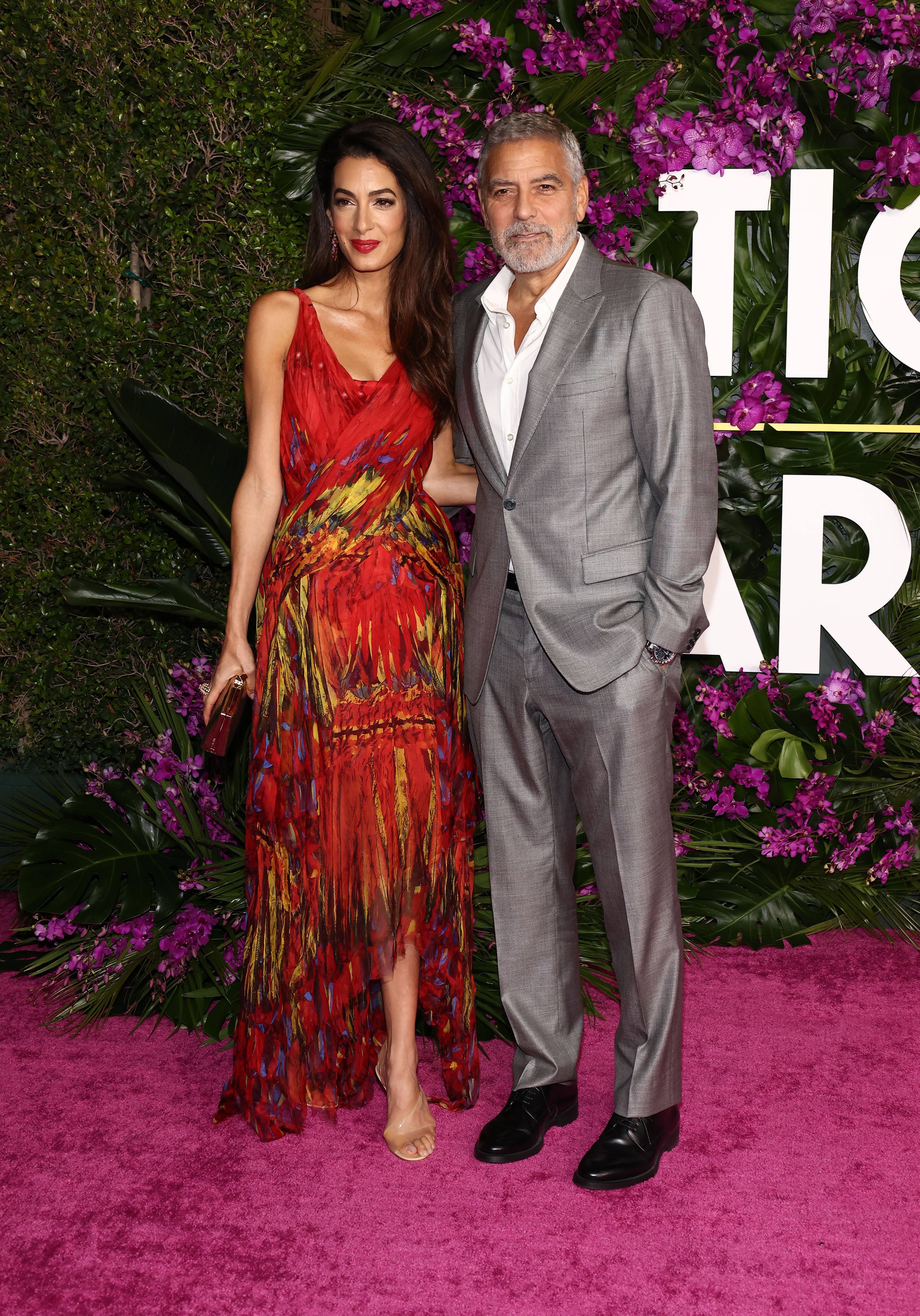 "[Gary Cooper] is trying to pick up a bat, and it falls out of his hand. And the next day, we were sitting in church, and I was in the back of the pew, and my tongue was numb," he said at the time. 
READ MORE: Man refuses wife access to 'his money' while on maternity leave
"And then we would always go out to dinner, go up to Frisch's Big Boy, which is, you know, that's where everybody went for lunch after church, after mass. And I was drinking, and milk was pouring out of my mouth.
"I thought, 'Oh, my God, I have Lou Gehrig's disease.' Because you know, I wasn't the brightest kid, and eventually, your eye and everything gets paralyzed."
Fortunately, Bells palsy is typically temporary and Clooney has long since recovered from the partial facial paralysis.
READ MORE: Actor Alan Cumming returns royal award in protest of 'toxic' monarchy
For a daily dose of 9Honey, subscribe to our newsletter here.