Pink is setting the record straight after many thought she threw shade at Christina Aguilera when looking back at their 2001 Lady Marmalade music video.
The 42-year-old made some seemingly negative remarks about the Dirrty singer in an interview with BuzzFeed UK, after she ranked the hit song in last place when asked to list her 12 most iconic music videos.
"Oh OK, well there's Lady Marmalade. I'm gonna put that right down here at 12," Pink said about the music video, which featured Aguilera, Lil Kim and Mýa. "It wasn't very fun to make; I'm all about fun, and it was a lot of fuss."
READ MORE: Law & Order star Richard Belzer dead at 78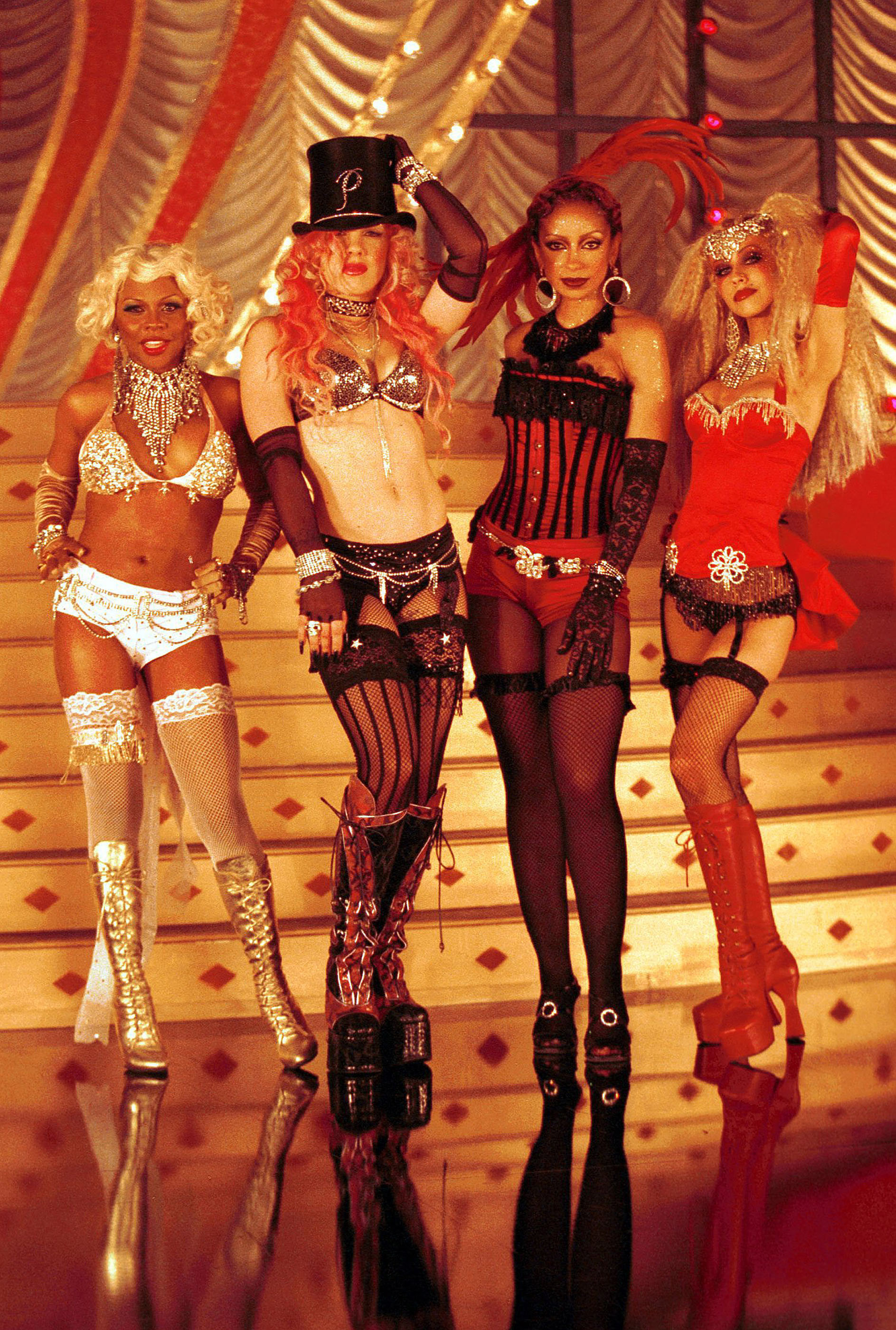 "There were some personalities… Kim and Maya were nice. I guess it is iconic, but I remember I kept crying because my skin didn't like the makeup. It was just… There was some annoying things happening that day."
It wasn't long before the BuzzFeed clip went viral and Pink was accused of shading Aguilera, 42 – accusations she has since addressed on Twitter. 
READ MORE: Rebel Wilson announces engagement to Ramona Agruma
"Y'all are nuts. Xtina had s–t to do with who was on that song," Pink tweeted. "If you don't know by now- I'm not 'shading' someone by telling it over and over and over what actually happened. I'm zero percent interested in your f—ing drama. If you haven't noticed- I'm a little busy selling." 
"Also- I kissed xtinas mouth. I don't need to kiss her ass," she wrote in a follow-up tweet.
https://twitter.com/Pink/status/1627111634807185412https://twitter.com/Pink/status/1627112976208613376
The kiss Pink was referring to was when she and Aguilera apparently were playing Spin the Bottle at a club many years ago. In 2019, Aguilera shed more details on the incident, claiming on Watch What Happens Live with Andy Cohen that Pink didn't want to kiss her. 
"I was excited about a kiss. I was like, 'Oh, kissing, like, all's good, maybe no, you know, whatever.' [Pink] put her hand up like this [holds hand over mouth]. I was like, 'Oh, that's what we're doing? Alright. She don't wanna get 'Dirrty.'"
However, Pink maintains a kiss did happen at one of her birthday parties, telling Variety in 2021 that Christina did kiss her.
"That was a fun party," Pink said. 
READ MORE: Saving Private Ryan actor in critical condition after brain aneurysm
Before Pink's most recent remarks, it was thought the duo had made amends. 
"She's so talented and deep down I've had bad days, too," Pink said in the same interview. "She's a really sweet person. We made up on The Voice. I mean, it was funny, I laughed. I hadn't seen her in years and years and years. We became mums. We grew up. We hugged it out. It's that simple. I feel so good about that." 
For a daily dose of 9Honey, subscribe to our newsletter here.