American actress Riley Keough has given a rare insight into her marriage to Australian stuntman Ben Smith-Petersen.
During an appearance on The Late Show with Stephen Colbert this week, the 33-year-old said she knew he was The One during a casual outing at an Aussie petrol station in the early stages of their relationship.
Riley, who is the daughter of the late Lisa Marie Presley and musician Danny Keough, said she often has premonitions in her life and career that come true – and she predicted Ben would become her husband during their second date.
Watch the clip above
READ MORE: Comedian's emotional first TV interview since son's tragic death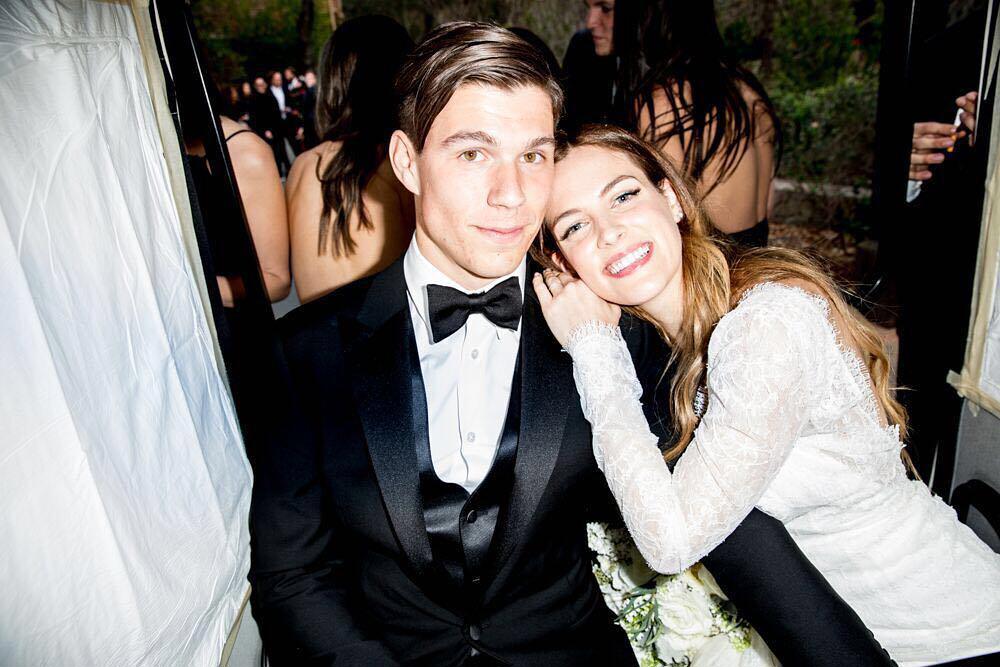 "I don't see the future, but I know certain things are going to happen," Riley said on the show while also promoting her new movie, Daisy Jones & the Six.
"Like when I met my husband, he came out of the gas station on our second date and I thought, 'I'm going to marry him and have kids with him.' I just knew. We didn't even say 'I love you' yet."
READ MORE: Rocker dies after secretly 'fighting with all his strength' in hospital
When host Stephen Colbert asked if she told Ben – a Byron Bay local – of her premonition and strong feelings at that exact moment, Riley laughed: "It certainly wasn't at that point. I thought, 'If I tell him now, he will leave me here in Australia at the gas station.'"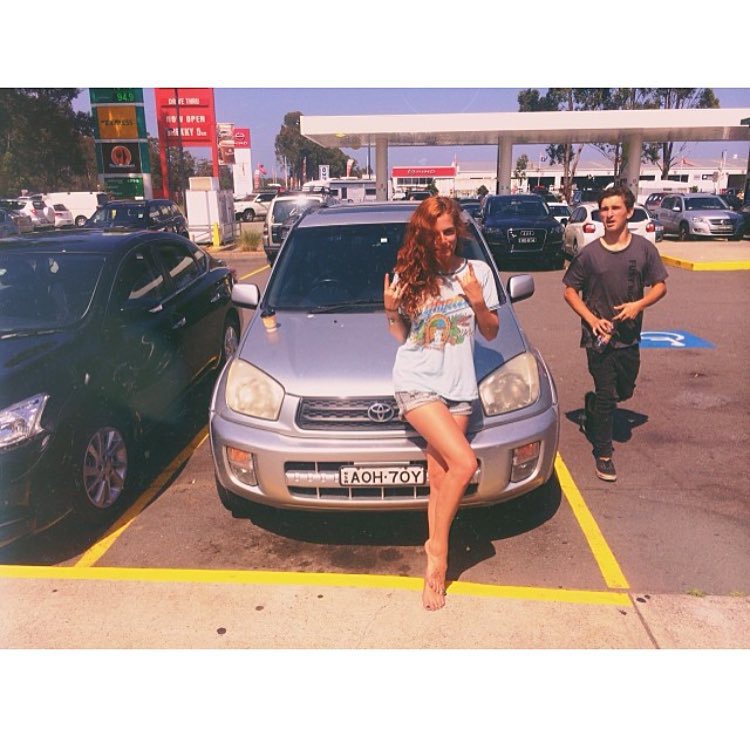 The couple first met while filming Mad Max: Fury Road in 2012 – her first blockbuster film where she played Capable, one of Immortan Joe's (played by Hugh Keays-Byrne) five wives. Ben was a stunt performer in the film.
READ MORE: Ed Sheeran dedicates song to Shane Warne during MCG concert
Although they were introduced on the set of the action film, they didn't start dating until the following year when connecting while doing re-shoots of the film in Australia.
By 2014 they were engaged and in 2015 they tied the knot.
https://www.instagram.com/p/BBWwF0Vi4cw/?hl=en
Last year, the couple secretly became parents to a baby girl, but they only shared that news this January at her mother Lisa Marie's memorial service. 
"Thank you for showing me that love is the most important things in this life," Riley wrote in a letter to her mother, as read by Ben at the service. "I hope I can love my daughter the way you loved me, the way you loved my brother and my sisters."
Lisa Marie, the daughter of legendary rocker Elvis Presley, died in an LA hospital on January 12 after suffering two cardiac arrests. She was 54. 
For a daily dose of 9Honey, subscribe to our newsletter here.