It was the celebrity scandal of the year in 2019. 
Hollywood actresses Lori Loughlin and Felicity Huffman were named by the FBI in what would soon be known as the infamous "college admissions scandal".
The Full House and Desperate Housewives stars were accused of bribing college officials to ensure their children were accepted into high-profile colleges in California and Boston.
During the investigation, the FBI had nicknamed the case "Operation: Varsity Blues". It blew wide-open the secret practice of the wealthy buying their way into elite colleges around the country. 
READ MORE: The heartbreaking way Elvis Presley reacted to the birth of his only child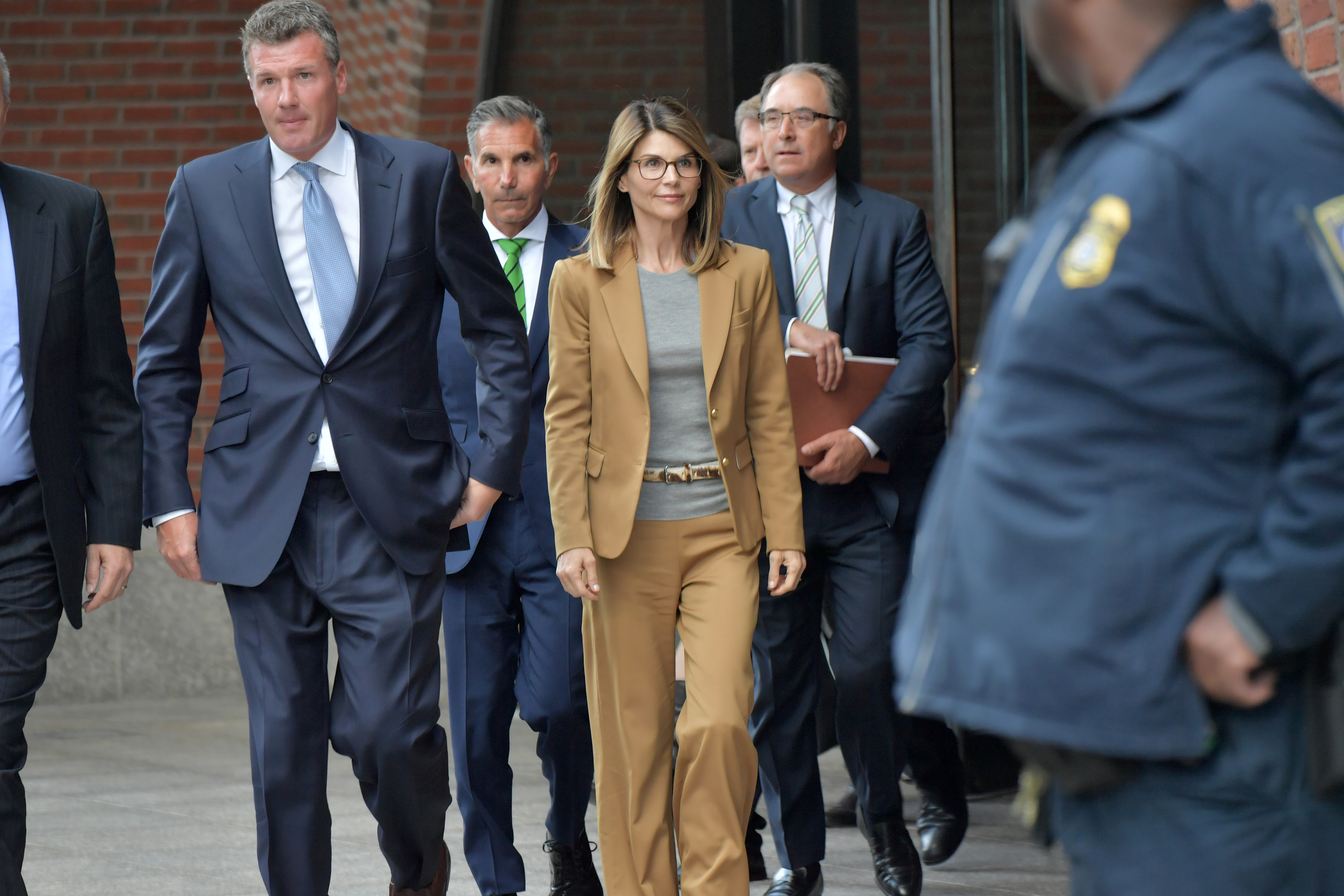 It was a black mark on the already complex and unfair American school system, where students from poorer or diverse backgrounds struggled to be accepted in or even afford a higher education.
Between 2011 and 2018, around 50 parents – including Loughlin and Huffman – had paid a total of $25 million (approx. $37m) in backdoor bribes to the people in charge of college admissions.
This included paying for falsified exam results and buying their children's entry into prestigious schools under fraudulent pretenses. It was the largest case of its kind ever prosecuted by the US government.
Loughlin and Huffman were two of dozens charged in the investigation, but the accusations levelled at the actresses made headlines because of their celebrity profiles.
It was '80s sitcom star Loughlin's charges that were of particular interest to the press.
Lori Loughlin and her husband, Mossimo Giannulli paid $500,000 (approx.$ 741,000) in bribes to get their two daughters Olivia Jade and Isabella Rose into the University of Southern California as crew team recruits.
But, as the FBI soon uncovered, neither of them had ever played the sport. 
READ MORE: Moment nobody saw during infamous Madonna and Britney kiss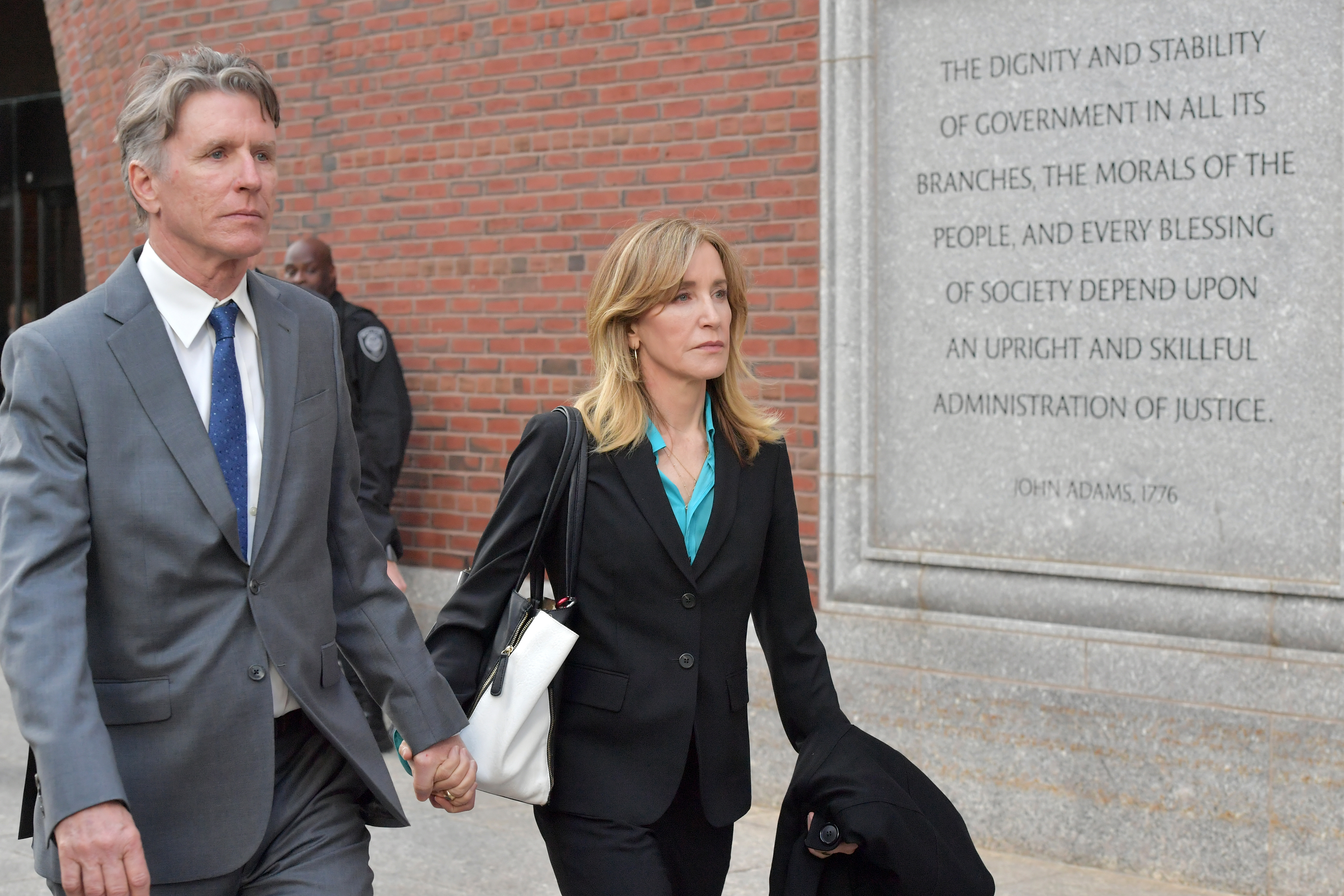 Loughlin and Giannulli worked with admissions consultant Rick Singer to create fake athletic profiles, including photoshopped pictures of the girls rowing.
The couple were arrested on fraud and bribery offences in 2019, the news sending shockwaves around the world.
Huffman, meanwhile, was accused of paying $15,000 (approx. $22,000) to boost her older daughter's Sophia Grace's SAT scores.
On May 22, 2020, Loughlin pleaded guilty to one count of conspiracy to commit wire and mail fraud, while Giannulli pleaded guilty to one count of conspiracy to commit wire and mail fraud and honest services wire and mail fraud
READ MORE: Ugly truth behind Frank Sinatra and Ava Gardner's wedding photo
Huffman also pleaded guilty to conspiracy to commit mail fraud and honest services mail fraud.
"I am ashamed of the pain I have caused my daughter, my family, my friends, my colleagues, and the educational community," Huffman said in a statement at the time.
"I want to apologise to the students who work hard every day to get into college, and to their parents who make tremendous sacrifices to support their children and do so honestly."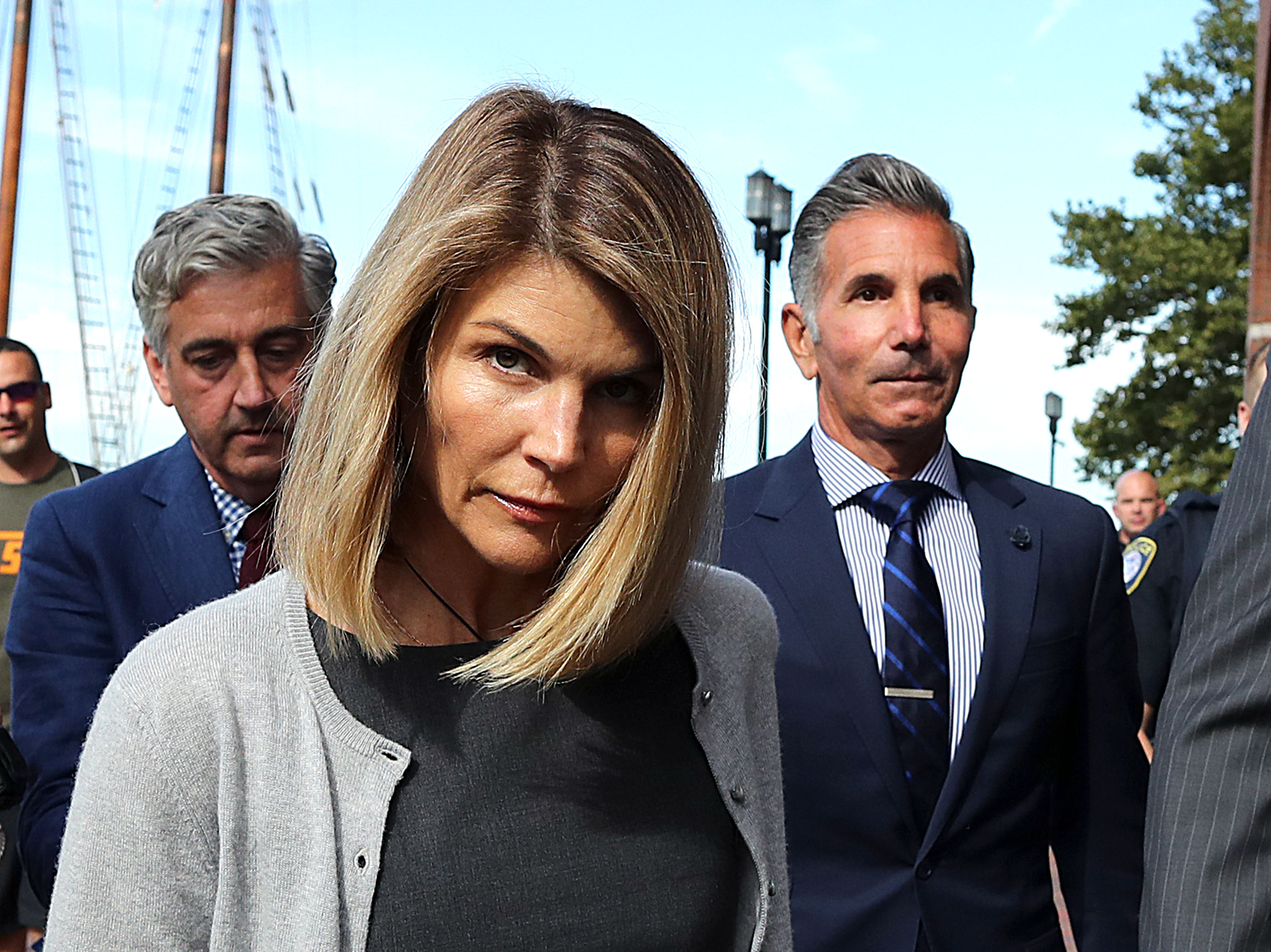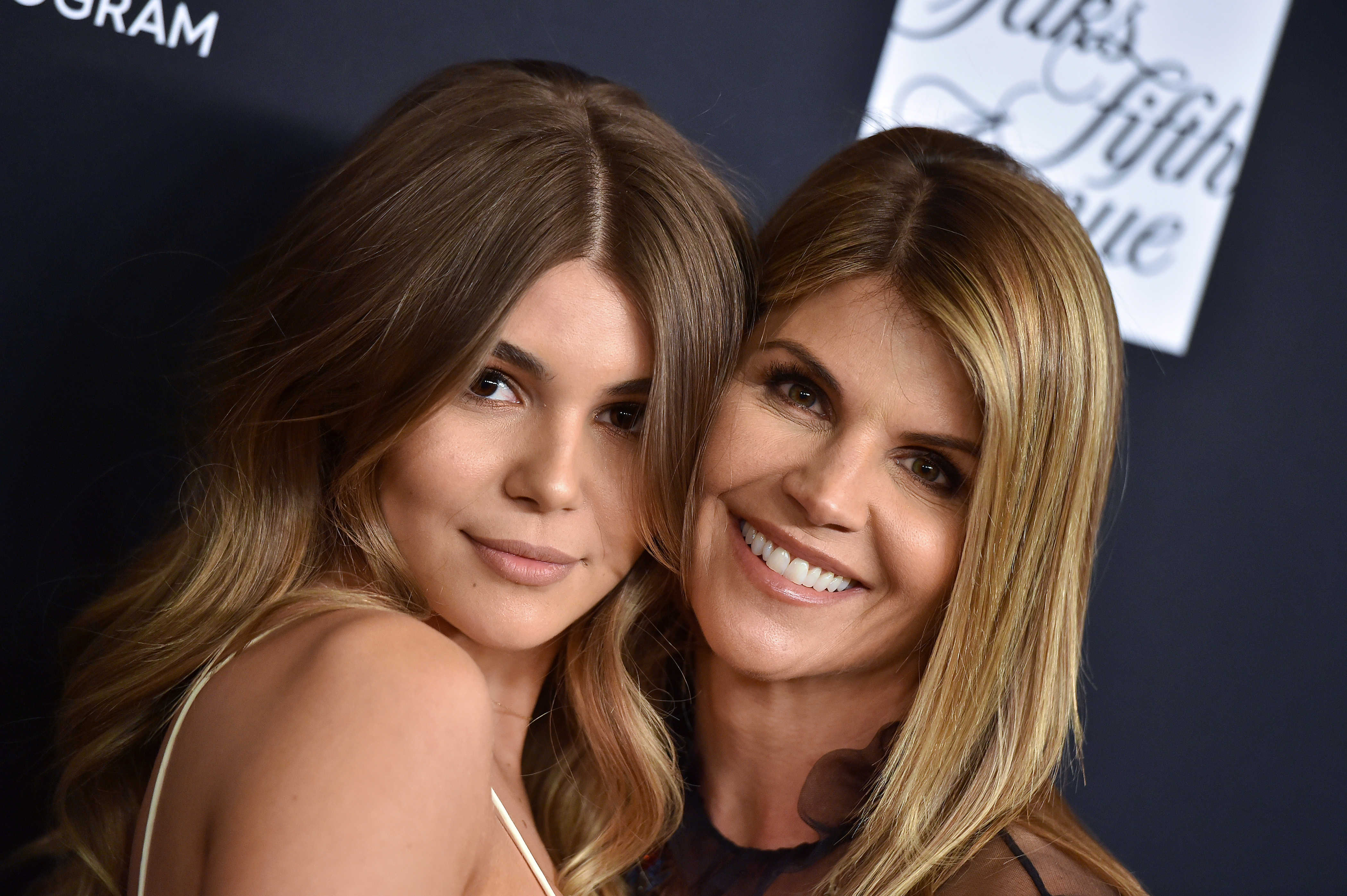 READ MORE: In 1994, this moment between Michael Jackson and Lisa Marie Presley shocked the world
Their guilty pleas meant there would be no need for a trial, however the press speculated over how hard prosecutors would punish the A-list defendants for their charges.
White collar convictions like mail fraud and bribery in the US could land people up to 20 years in jail.
During her sentencing, Loughlin expressed her regret – but it didn't stop her from landing behind bars.
"I have great faith in God and I believe in redemption. And I will do everything in my power to redeem myself, and use this experience as a catalyst to do good and give back for the rest of my life," she said in August 2020.
"I am truly, profoundly and deeply sorry. I am ready to face the consequences and make amends."
Loughlin was eventually sentenced to two months in prison, while her husband Giannulli received five months behind bars.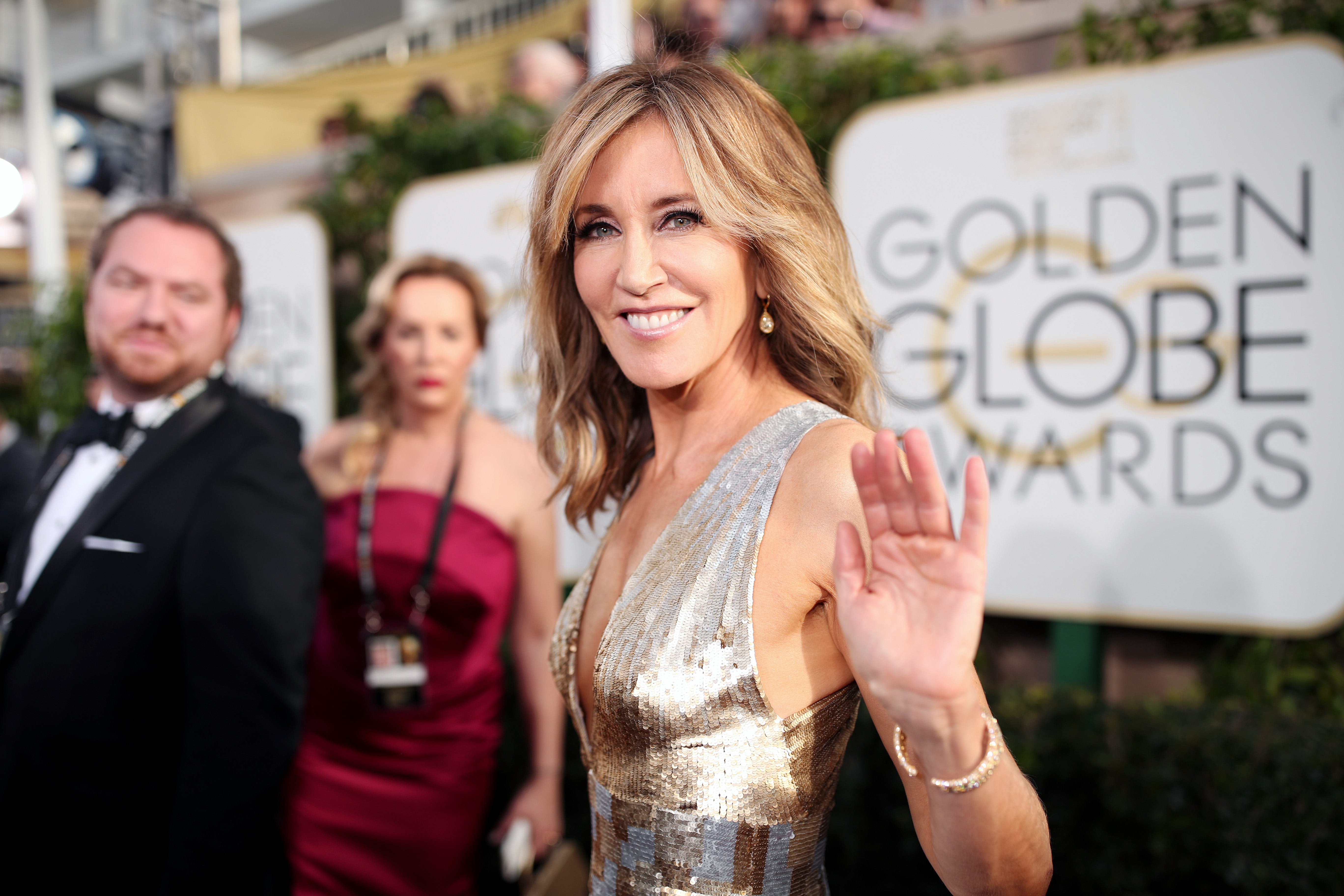 READ MORE: The tabloid front page that haunted the noughties 'it girls' for 15 years
Huffman was only sentenced to 14 days, while some parents involved in the scandal received no jail time at all.
During the sentencing of another parent, real estate mogul Toby MacFarlane, U.S. District Judge Nathaniel Gorton summed up the public sentiment regarding the bribery, which had been an unfettered secret practice for years.
"Those who work the hardest or make the best grades rightfully get accepted into the best schools," he said.
"You had the audacity and the self-aggrandising impudence to use your wealth to cheat and lie your way around the rules that apply to everyone else."
After serving time behind bars, Loughlin, 58, returned to acting in 2022. And in January 2023, Huffman, 60, returned to the screen in the courtroom drama, The Good Lawyer.
For a daily dose of 9Honey, subscribe to our newsletter here.