If there's one thing for sure, this is certainly "the worst kept secret" on the airwaves at the moment.
Alas, the rumours are true, Kate Ritchie has been announced as the new co-host on Fitzy & Wippa, Nova's top-rated breakfast radio show.
Hosts Ryan 'Fitzy' Fitzgerald and Michael 'Wippa' Wipfli, announced the news on the air, and shared a brand new photo of the three of them with the caption, "Look who's come to breakfast."
Watch the clip above
READ MORE: Bruce Willis' wife fires back at claims she's using his illness for fame
https://www.instagram.com/p/CplSeaahFmO/
READ MORE: Lisa Vanderpump 'gobsmacked' over cheating scandal
Ritchie's mega swap from Nova FM's Kate, Tim and Joel, which she's hosted for a total of eight years, proves a major shock. But already, her replacement on the show with Tim Blackwell and Joel Creasey has been announced.
The job's gone to Aussie singer Ricki-Lee Coulter.
With Ritchie, 44, in their company, Fitzy and Wippa took the chance to welcome her formally to the role.
"We have a new team member joining the Fitzy & Wippa show," Wippa announced.
"I can't believe this, I've just picked up the sheet here and it doesn't say the Fitzy & Wippa show, it says Fitzy & Wippa with Kate Ritchie!" Fitzy added.
https://www.instagram.com/p/ClOCVtiyC7y/
For a daily dose of 9Honey, subscribe to our newsletter here
"Oh my goodness," the actress said, "I have been in this studio before, there are so many things that are fresh about this, but you're old mates," she said.
In an official press release, Ritchie said of the move: "I am so excited to be joining Fitzy and Wippa in the very competitive breakfast slot. I'm a huge fan of the show and I've been great mates with the boys for years.
"The past eight years on Drive has been an important part of my life but I'm thrilled to take on this new challenge by returning to breakfast radio in my hometown. I can't wait to wake up Sydneysiders beside two of the industry's much-loved breakfast announcers."
https://www.instagram.com/p/ClM9nDByVk-/
READ MORE: Chaim Topol, Fiddler on the Roof star, dies aged 87
Fitzy and Wippa said of the news, "We've been annoying Kate around the office for over ten years, now we get to do it every morning. We are excited for our audience to hear how funny Kate thinks we are. Nova listeners have always loved Kate and now she'll be served up every weekday."
The announcement comes just a week after KIIS FM hosts Kyle Sandilands and Jackie 'O' Henderson claimed that the rumoured shake-up at Nova was causing tension.
One week prior it was widely reported that to make way for Ritchie on the Fitzy & Wippa breakfast show, its current anchor Sarah McGilvray was pushed to the side.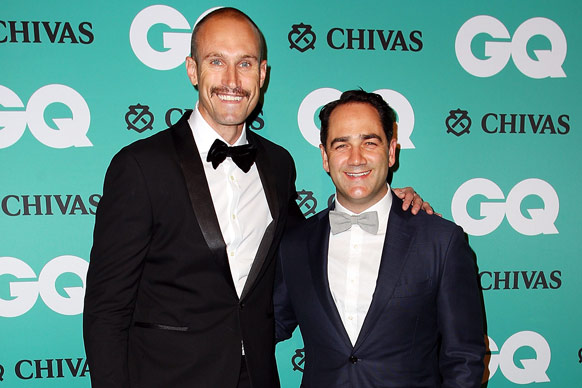 The move upset the original show co-hosts as they are good friends with McGilvray.
"They're all topsy-turvy over at Nova, apparently. All s–t's gone loose over there," Sandilands speculated at the time. "I think they're putting that chick from Home and Away on the breakfast show is what I've heard."
He added: "This is what I heard, right? We probably shouldn't even be talking about this on air, but we will 'cause everyone cares about this stuff. I heard that Kate wasn't…" he began but was briefly censored by producers seemingly for legal reasons.
"… and Nova had her on a contract and didn't know what to do with her, so a–e-holed Sarah, who's doing a great job, to squeeze Kate in with Fitzy & Wippa – and they weren't a fan of that either."