Almost every Academy Awards evening has a memorable moment – last year it was the infamous Oscars slap and back in 2014 it was the celebrity "selfie".
In 1974, however, it was an unlikely scandal involving film legend Elizabeth Taylor, actor David Nivan and a ballsy streaker.
At the 46th Academy Awards nearly 50 years ago, late actor Niven was about to introduce Taylor to the stage to present the Best Picture winner.
It's likely no-one could remember the winner of that particular Oscar (it was The Sting) because a naked man storming the stage stole the world's attention.
READ MORE: A-list celebrities embroiled in the college admissions scandal of 2019
Watch the video above.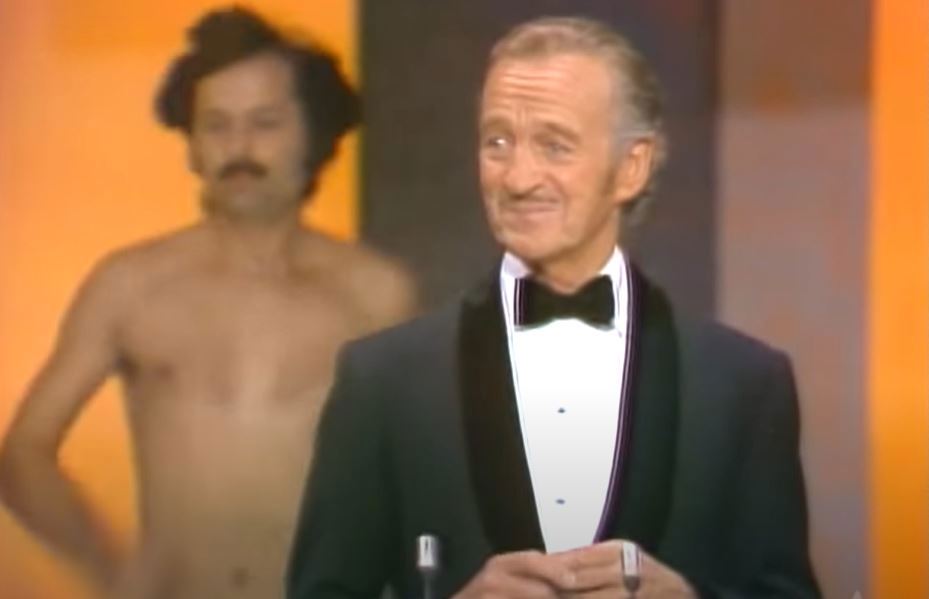 READ MORE: The heartbreaking way Elvis Presley reacted to the birth of his only child
Nivan was as surprised as the audience when 33-year-old Robert Opel emerged from backstage, buck-naked and flashing the peace sign.
The shocked host was stunned into silence for several moments as the audience erupted into fits of laughter.
"Well, ladies and gentlemen, that was almost bound to happen," Nivan quipped after recovering from the shock.
"But isn't it fascinating to think that probably the only laugh that man will ever get in his life is by stripping off and showing his shortcomings?"
Opel disappeared off the stage and the Oscar ceremony quickly returned to regularly scheduled programming.
Nivan then did his job and finally introduced the Cleopatra actress to the stage, who made her own wisecrack about the streaker.
"That's a pretty hard act to follow," she laughed, before presenting the final award of the night.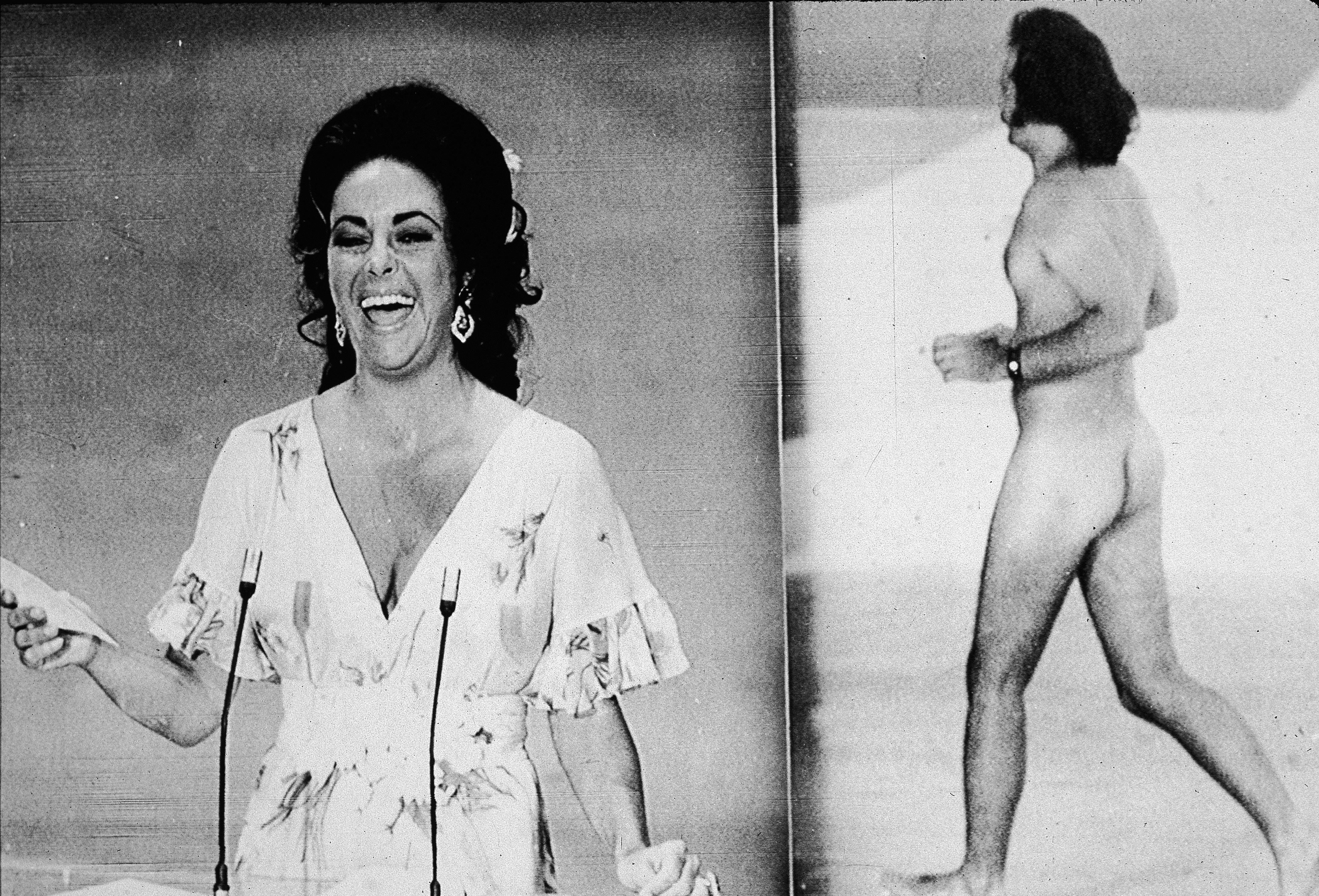 READ MORE: Moment nobody saw during infamous Madonna and Britney kiss
Actress Pam Grier had the task of being an "Oscar guardian" backstage and recalled Taylor's reaction to the streaker to The Philadelphia Enquirer.
"When the streaker went across the stage, she just started laughing," Grier said,
Instead of being taken to a prison cell for trespassing, Opel ended up in the press room.
There, dressed in a blue jumpsuit, he identified himself as Robert Opel (his surname was actually spelt Oppel, but he dropped the second P as to not embarrass his family). 
"It just occurred to me that it might be an educative thing to do," he told reporters. 
"You know, people shouldn't be ashamed of being nude in public. Besides, it's a hell of a way to launch a career."
It remained unclear exactly why Opel had decided to run naked across the stage at Hollywood's night of nights.
However, it was later revealed he snuck backstage by pretending to be a journalist.
Theories emerged that the streaker was an organised stunt, particularly given how quick Niven was to think of a punchline in response.
There was even a rumour the Oscar writers had pre-written the line in the event of a streak.
But Niven's son Jamie disagreed. "No, no. That was spontaneous," he told The New York Times in February 2023.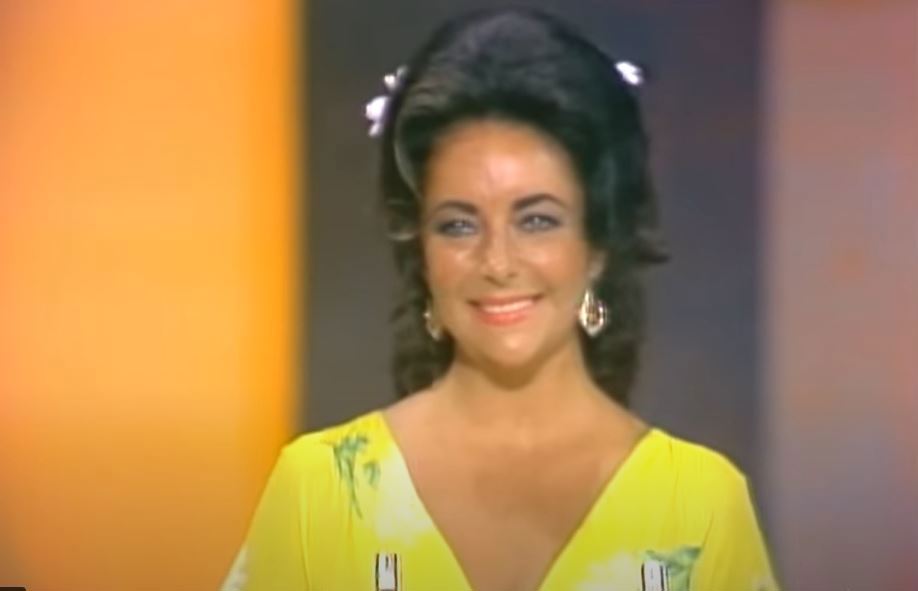 READ MORE: Ugly truth behind Frank Sinatra and Ava Gardner's wedding photo
Opel himself became an instant celebrity, appearing on The Mike Douglas Show the day after his streak.
"Was this a setup?" Douglas asked him on the show. "The press keeps asking that," Opel responded. "Nobody believes that it wasn't a set-up."
You know, people shouldn't be ashamed of being nude in public. Besides, it's a hell of a way to launch a career.
"I thought it was very interesting that Elizabeth Taylor could be flustered by the sight of a nude man in any context," Opel also told gay newspaper, the Advocate.
It appeared Opel's nudity was an act of protest or social activism, however the exact reason may never be known. "It was a social comment," Opel's nephew, Robert Oppel, told EW in 2018.
However, Opel's fame and activism ambitions were short-lived. Tragically, just five years later in 1979, he was murdered during an attempted robbery at his home in San Francisco.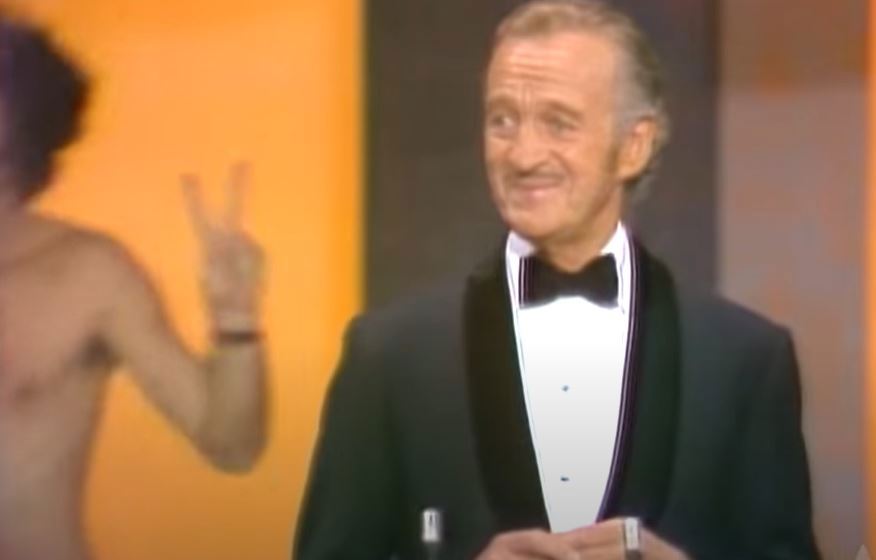 READ MORE: In 1994, this moment between Michael Jackson and Lisa Marie Presley shocked the world
The burglars had burst into his studio apartment, demanding drugs and money. When he refused, they fatally shot him.
The killers were identified as Maurice Keenan and Robert Kelly. Keenan was sentenced to death, but it was later commuted to life in prison, and Kelly was sentenced to 25 years to life.
His life may have ended in tragedy, yet Opel's daring stunt at the Oscars is remembered mostly with fondness – it and was certainly one of the Academy's strangest moments in its 94-year history.
"Robert was dream fulfilment to Oscar viewers," Jack Fritscher, friend and editor at the San Francisco newspaper Drummer, told the NYT. 
"Every year, his memory puts an edge of suspense on the Oscars, like a promise that something unscripted and exciting and sexy might happen."
For a daily dose of 9Honey, subscribe to our newsletter here