The Presleys can't go on with suspicious minds.
Baz Luhrmann's Elvis may have lost out on all eight Academy Awards it was nominated for, but Priscilla Presley has bigger fish to fry – on April 13, the matriarch will face off against her granddaughter Riley Keough in a Los Angeles court as the two battle over Lisa Marie Presley's multi-million-dollar trust, and the coveted keys to Graceland.
Previous reports indicated the grandmother and granddaughter are "not talking" and are more divided than ever, with Riley reportedly "seeing a new side of" Priscilla eight weeks on from Lisa Marie's death – and now, insiders are reportedly fearing Priscilla could "gang up on" Riley with Lisa Marie's ex-husband Michael Lockwood.
READ MORE: Popstar's biting on-stage words for topless protestor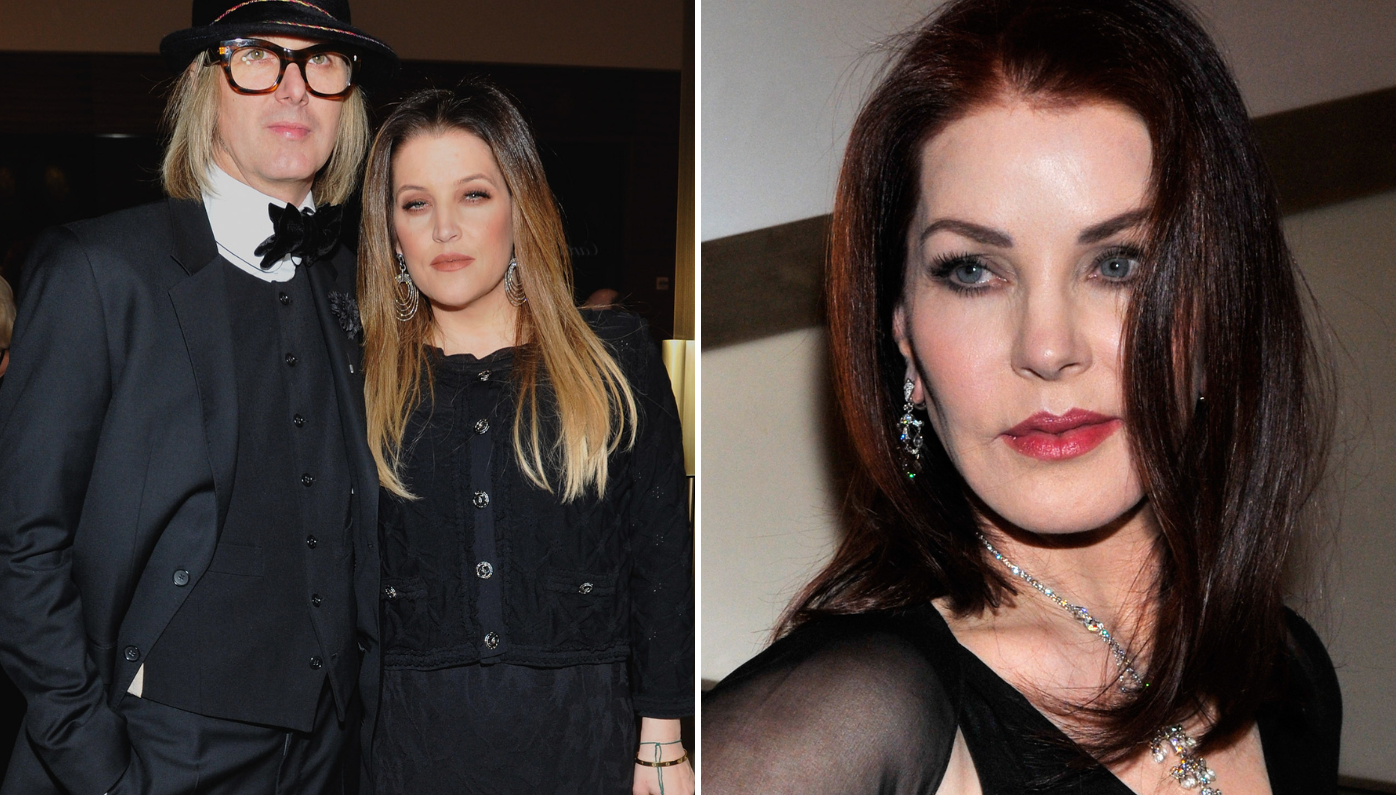 Over the weekend, it emerged 61-year-old Lockwood – who is the father of Lisa Marie's 14-year-old twin daughters Harper and Finley Lockwood – had asked, per court documents, a judge to appoint him "guardian ad litem" over the twins, which would give him the authority to speak on behalf of Harper and Finley in the legal stoush.
Sources, according to Page Six, are now saying Lockwood's move is "nothing new", as although Lisa Marie, by all appearances, wanted nothing to do with her ex-husband, Priscilla and Lockwood "have always been close."
Those same sources claim Lockwood, whom Lisa Marie split from in 2016, was not invited to his ex-wife's funeral at Graceland in January, but Priscilla got him into the event.
READ MORE: Chilling moment ex predicted Michael Hutchence's death
Lisa Marie died on January 13 aged 54 hours after being rushed to hospital following a suspected cardiac arrest.
Prior to her death, the only child of Priscilla and Elvis Presley had been at odds with Lockwood since she filed for divorce in 2016.
In 2017, Harper and Finley were put into state custody for unknown reasons – at the time, Lisa Marie alleged Lockwood had child pornography on his computer, which his lawyers denied.
In 2018, Lisa Marie requested primary custody of the twins, but in 2020, after her son Benjamin Keough died aged 27, Lockwood requested custody of Harper and Finley, citing fears that Benjamin's death would cause Lisa Marie to relapse.
READ MORE: Bindi Irwin's update following endometriosis surgery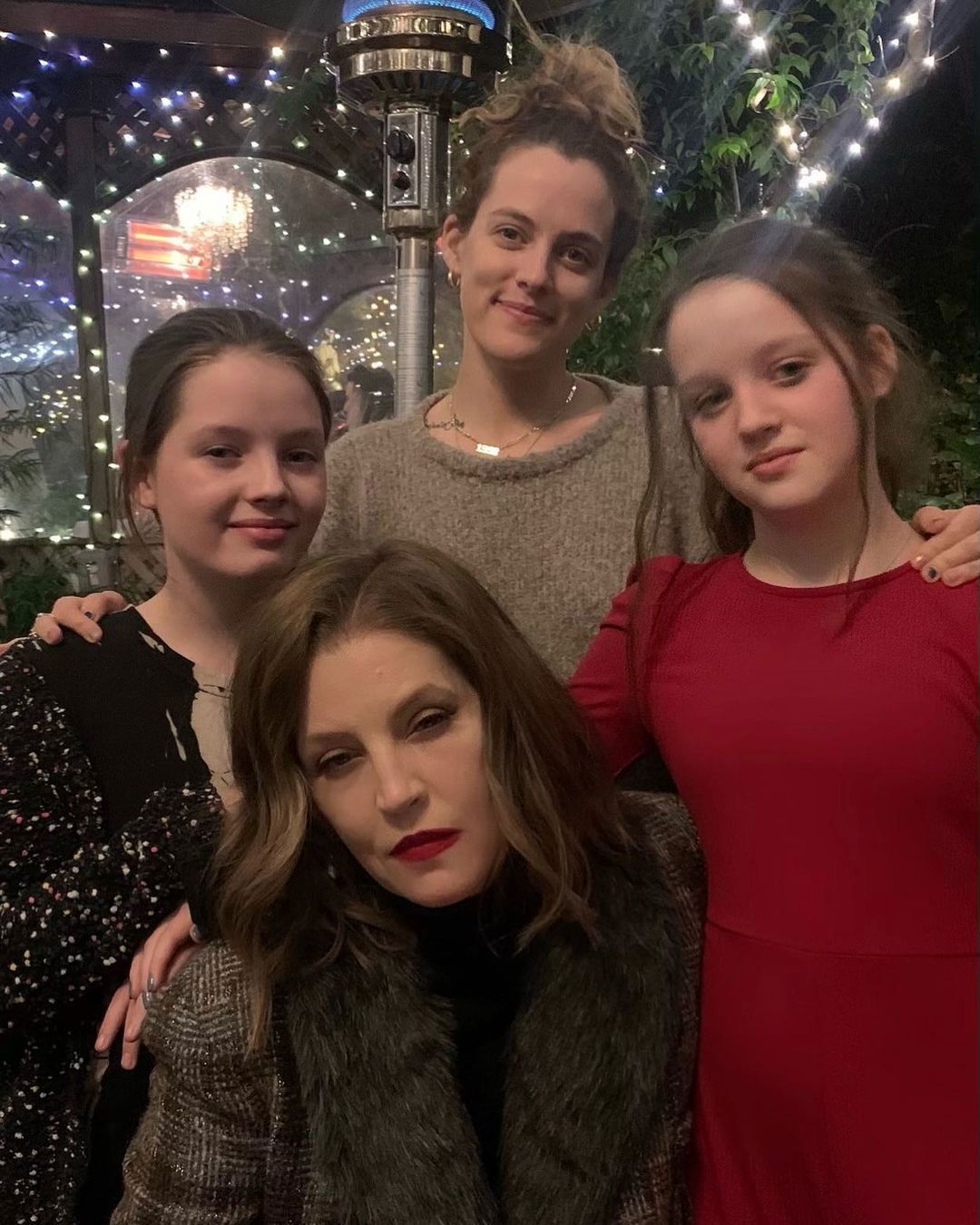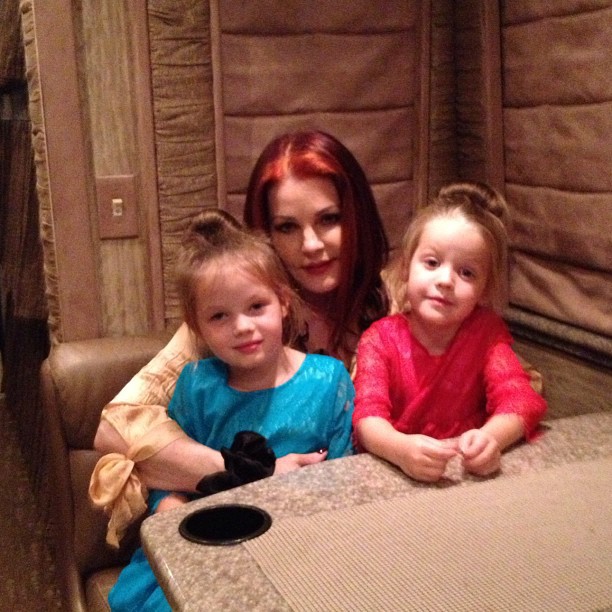 Following Lisa Marie's death, her mother, Priscilla, 77, and eldest daughter, Riley, 33 – whom Lisa Marie welcomed with ex-husband Danny Keough, 58, who is also the father of Benjamin – have been fighting for control over Lisa Marie's estate.
Priscilla is arguing against the validity of Lisa Marie's will and trust, from which she was removed in 2016 but didn't find out about that fact until Lisa Marie's death, by claiming her late daughter's signature on the 2016 amendment appeared "inconsistent".
The 2016 amendment named Riley and Benjamin as co-trustees of Lisa Marie's trust, but following Benjamin's death in July 2020, Riley remained the sole trustee.
And, initially, after Lisa Marie's death, her representative confirmed Elvis' Memphis estate, Graceland, which is where Lisa Marie is buried, would go to her three daughters: Riley, Harper and Finley.
That is now in question, and Priscilla and Riley's court hearing is scheduled for April 13.
For a daily dose of 9Honey, subscribe to our newsletter here.