Barbie fans have been treated to a sparkling new teaser trailer of the highly-anticipated film, which stars Margot Robbie as the real-life Mattel doll.
The Australian actress, 32, was cast as the iconic toy in the live-action film and the trailer offers a glimpse into Robbie's stunning transformation.
Barbie, which will be released worldwide in July 2023, boasts an all-star cast, including popstar Dua Lipa, Kate McKinnon, Simu Liu, and Will Ferrell.
You can watch the trailer above.
READ MORE: M*A*S*H star dies nine days after suffering stroke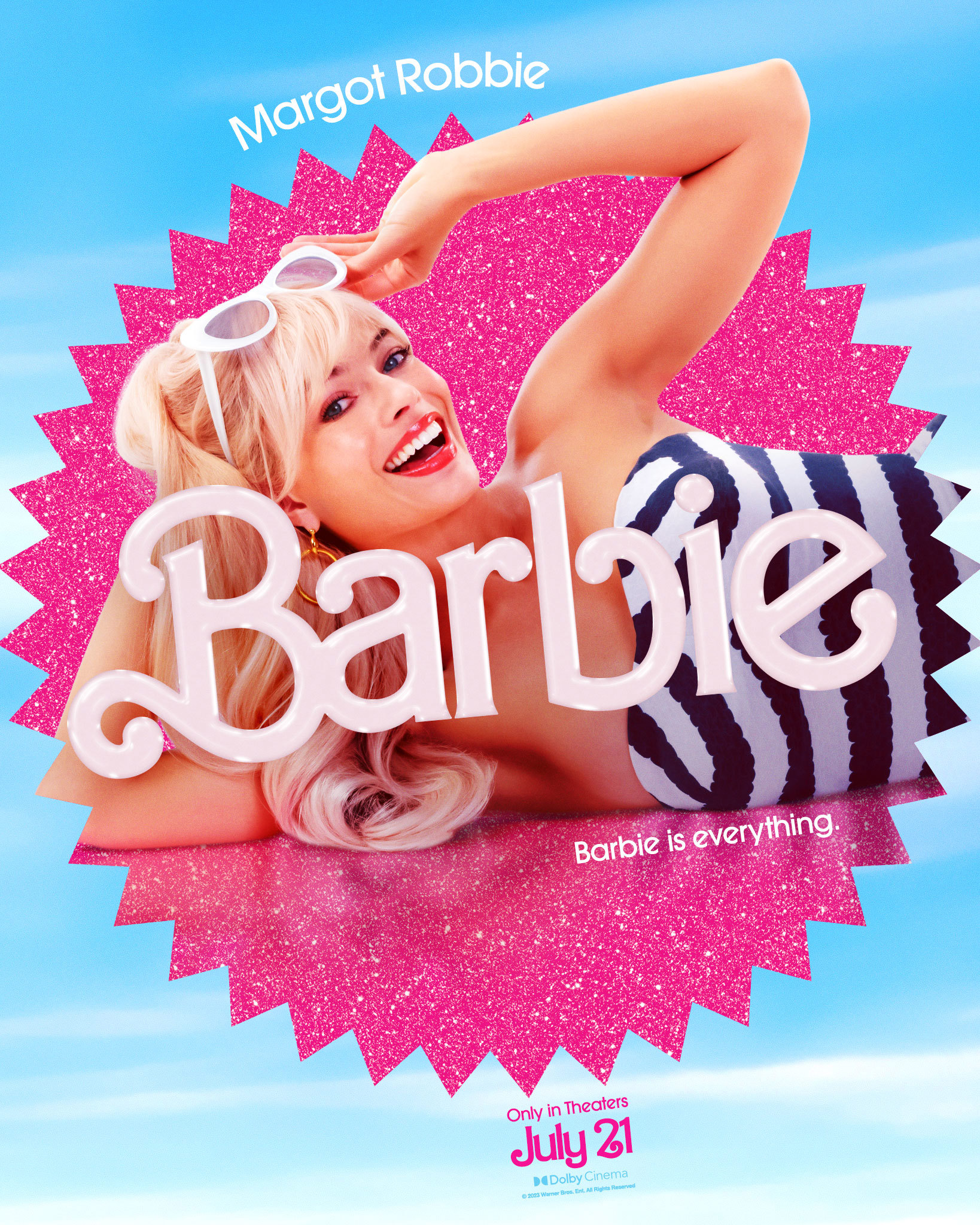 READ MORE: Rupert Murdoch splits from fiancée two weeks after announcing engagement
Lipa is making her acting debut as a mermaid version of Barbie in the film.
The new trailer shared first looks at Robbie and Gosling as their doll characters, as well as introducing Ferrell as Mattel CEO and Helen Mirren as the film narrator.
The movie will portray several versions of Barbie as well as a handful of actors who will play the doll's male counterpart, Ken.
"Meet our Barbies and Kens," the film's official account shared on Twitter.
Each Barbie is given a job or a role. For example, actress Emma Mackey's Barbie character has a Nobel prize in physics, while Alexandra Shipp's doll is a celebrated author.
True to Gerwig's feminist leaning, the Ken dolls are labelled with: "He's just Ken."
Unsurprisingly, fans were delighted by the new trailer and movie posters and the photos have already gone viral on Twitter.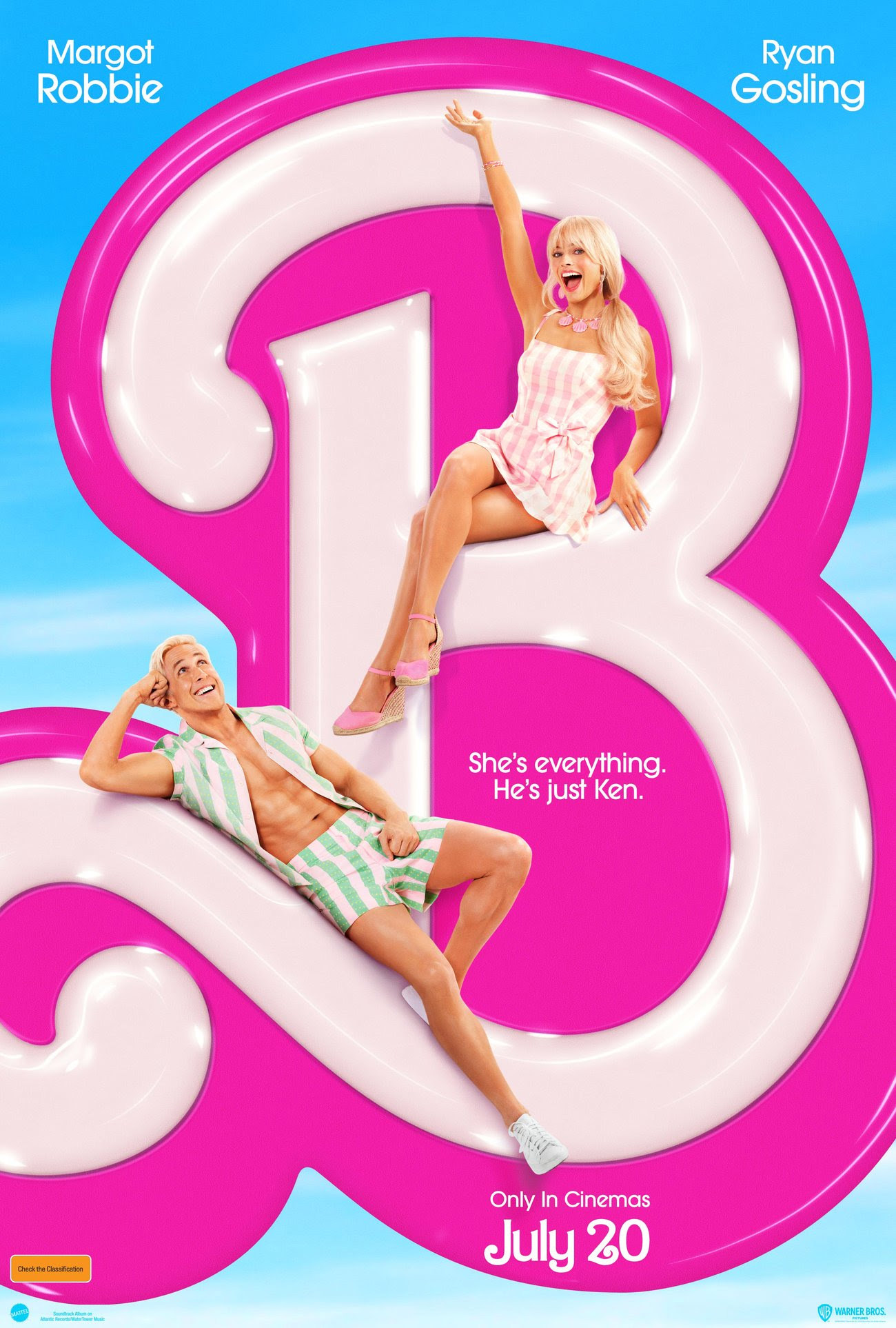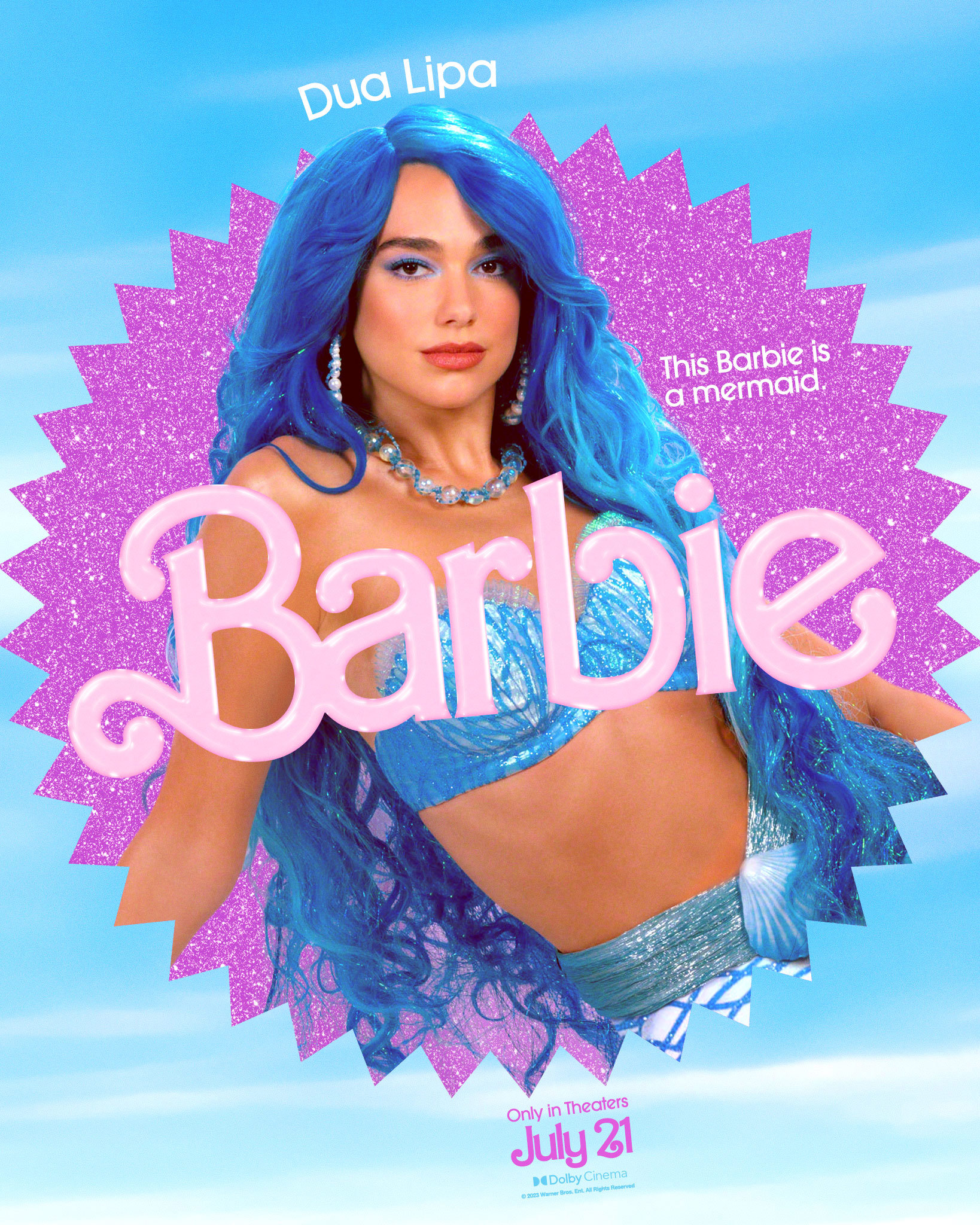 READ MORE: AFL star welcomes first child with new girlfriend less than two years after divorce
The trailer depicts Robbie and Gosling's characters leaving "Barbieland" for the real word and the hilarious hijinks they get themselves into.
Despite the full cast being officially announced, the exact plot of the film is still yet to be confirmed.
In 2022, photos were first leaked from the set showing Robbie dressed as Barbie and they subsequently went viral on social media. 
https://twitter.com/barbiethemovie/status/1643238238356905984
READ MORE: Shakira's ex Gerard Piqué lashes 'angry' messages after ugly split
The paparazzi pictures showed Robbie and Gosling filming in roller skates on California's Venice Beach.
Speaking to Jimmy Fallon about the leak in September last year, the former Neighbours star said she was horrified the photos were shared online without her knowledge.
"I can't tell you how mortified we were, by the way," Robbie admitted. 
"We look like we're like laughing and having fun, but we're dying on the inside. Dying. I was like, this is the most humiliating moment of my life."
For a daily dose of 9Honey, subscribe to our newsletter here