Jeremy Renner has been through a hellish ride in 2023, having narrowly survived a horrific snow plough accident on New Year's Day.
The Marvel star, who plays Hawkeye in the Marvel Cinematic Universe and has done so since 2011's Thor, has remained active on his social media since the accident, which saw him crushed by his own 6.35-tonne snowcat while trying to help a neighbour.
The 52-year-old officially returned home from hospital after an 18-day stay, and has repeatedly assured fans he's doing well despite the fact he broke over 30 bones during the incident.
Renner is also set to reveal even more details in a sit-down interview with Diane Sawyer, which, according to sneak peeks, includes the admission that as he lied in hospital in critical condition, he wrote his "last words" to his family on his phone.
Here's what we know about Jeremy Renner's snow plough accident, and how he's recovering.
Watch the video above.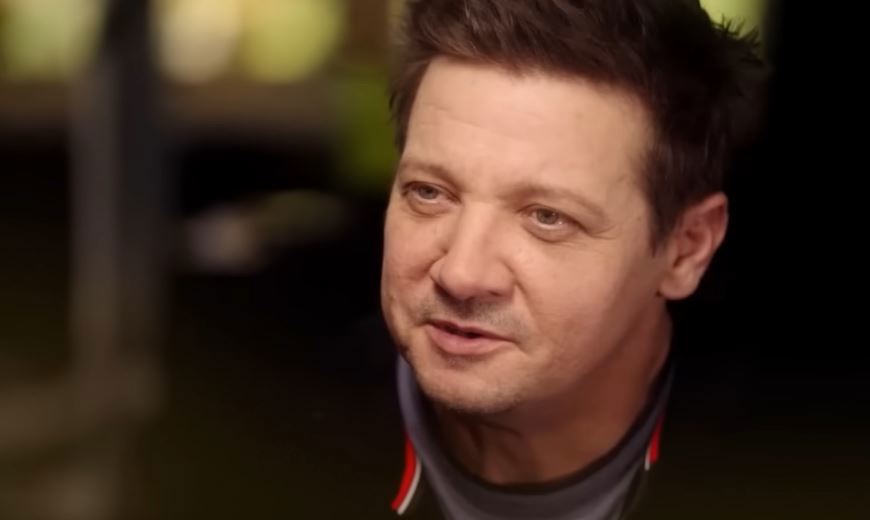 READ MORE: TV star accidentally reveals secret marriage to girlfriend on red carpet
Jeremy Renner wrote his 'last words' to his family while in critical condition
In a snippet of Renner's interview with Diane Sawyer shared to Twitter ahead of the full sit-down's release, the Avengers star says he wrote messages on his phone that would have been his "last words" to his family while lying in his hospital bed in critical condition.
"I'm writing down notes in my phone – my last words to my family," Renner told Sawyer in the clip.
Renner, who was run over by his snow plough on New Year's Day saving his nephew, said he believes he would have died in the accident had his nephew not been with him.
"If I was there, on my own, that would've been a horrible way to die," Renner told Sawyer. "And surely, I would've. Surely. But I wasn't alone – [I was with] my nephew. Sweet Alex. And the rest of the cavalry came."
Audio from 911 call for help released
The new preview, released by Good Morning America overnight on April 5, also included never-before-heard audio of the 911 call made by Renner's neighbour, who requested aerial transportation for Renner, who was said to be in "rough shape".
"Someone's in front of my house on the ground and got run over by a Snowcat, he's been crushed," the caller says, as heard in the clip.
"Send paramedics, ambulance … Listen to me. I need – you might wanna get Life Flight out here immediately. He's in rough shape."
This is the second sneak peek released by ABC America, with the first showing Renner choking up as he said he would get run over by the snow plough again if it meant being able to save his nephew's life. He also revealed he was "awake for every moment" of the accident.
Renner also thanked those in his area for helping him in the immediate aftermath of the accident on Instagram ahead of the interview, saying he has been "overwhelmed by such goodness" as he recovers and credits their "immediate actions" for why he's still alive.
"Thank you will never be enough to express my gratitude… so I can offer up some 'Free Snowcat Rides' up at the house if you're interested ??" Renner joked.
READ MORE: Actor secretly engaged to Kim Kardashian's stylist less than one month after romance confirmed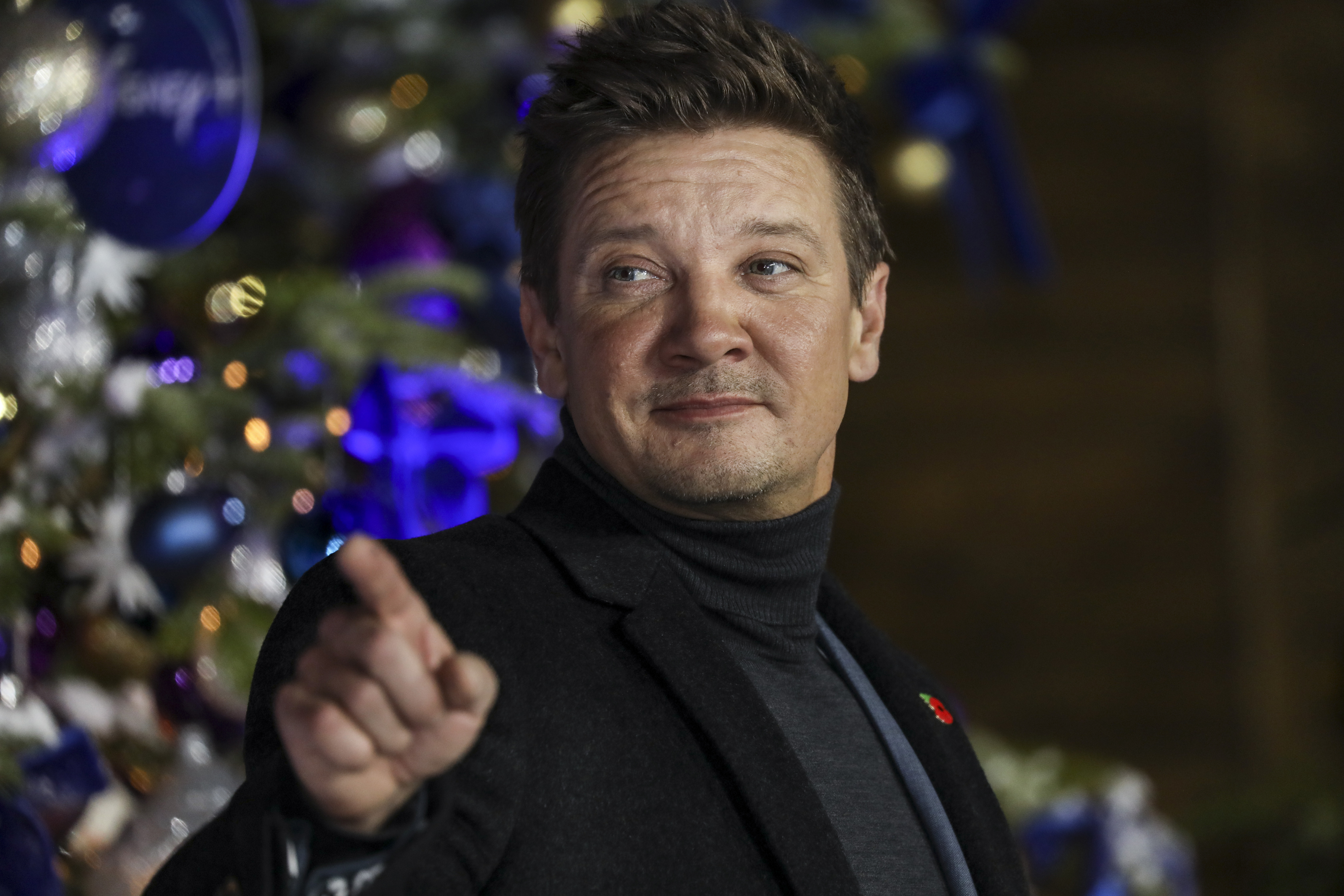 'My body can recover'
On March 27, Renner shared footage of himself completing physiotherapy in hospital several months after the snow plough accident.
In the clip, the Mayor of Kingstown actor can be seen walking with assistance on a slow treadmill, as a physiotherapist guides him along.
"I now have to find OTHER things to occupy my time so my body can recover from my will," Renner captioned the video.
Renner's physiotherapist encouraged him as he gently walked on the machine.
"You're totally doing the walking motion," he can be heard telling the actor.
Plenty of fans and friends took to the comment section to praise Renner for his hard work and resilience after such a brutal injury.
READ MORE: Olympian shocks fans with surprise baby news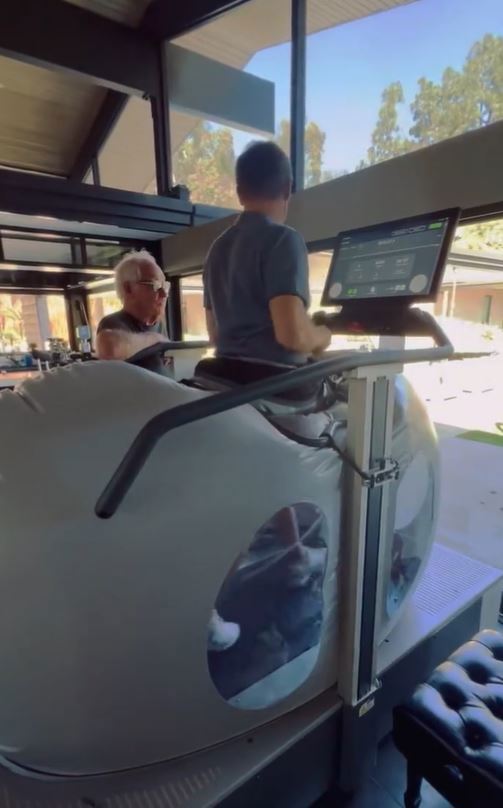 Recovery mode after breaking over 30 bones
The Marvel star took to Instagram with another update for his fans, alongside a picture of himself lying in a hospital bed.
Renner revealed the snow plough "tragedy" resulted in over 30 broken bones and thanked his loved ones for their help and support through his recovery.
"Morning workouts, resolutions all changed this particular new years …. Spawned from tragedy for my entire family, and quickly focused into uniting actionable love," he wrote.
"I want to thank EVERYONE for their messages and thoughtfulness for my family and I …. Much love and appreciation to you all."
https://www.instagram.com/p/CnroWavLUqa/?hl=en
Renner added: "These 30 plus broken bones will mend , grow stronger, just like the love and bond with family and friends deepens . Love and blessings to you all."
Fans and friends took to the comment section to wish Renner well, including some of his very famous co-stars.
"You're a champion mate! We love you," Chris Hemsworth wrote. "Sending you love," model Heidi Klum added.
Chris Evans joked: "That's one tough mf'er. Has anyone even checked on the snowcat???Sending so much love."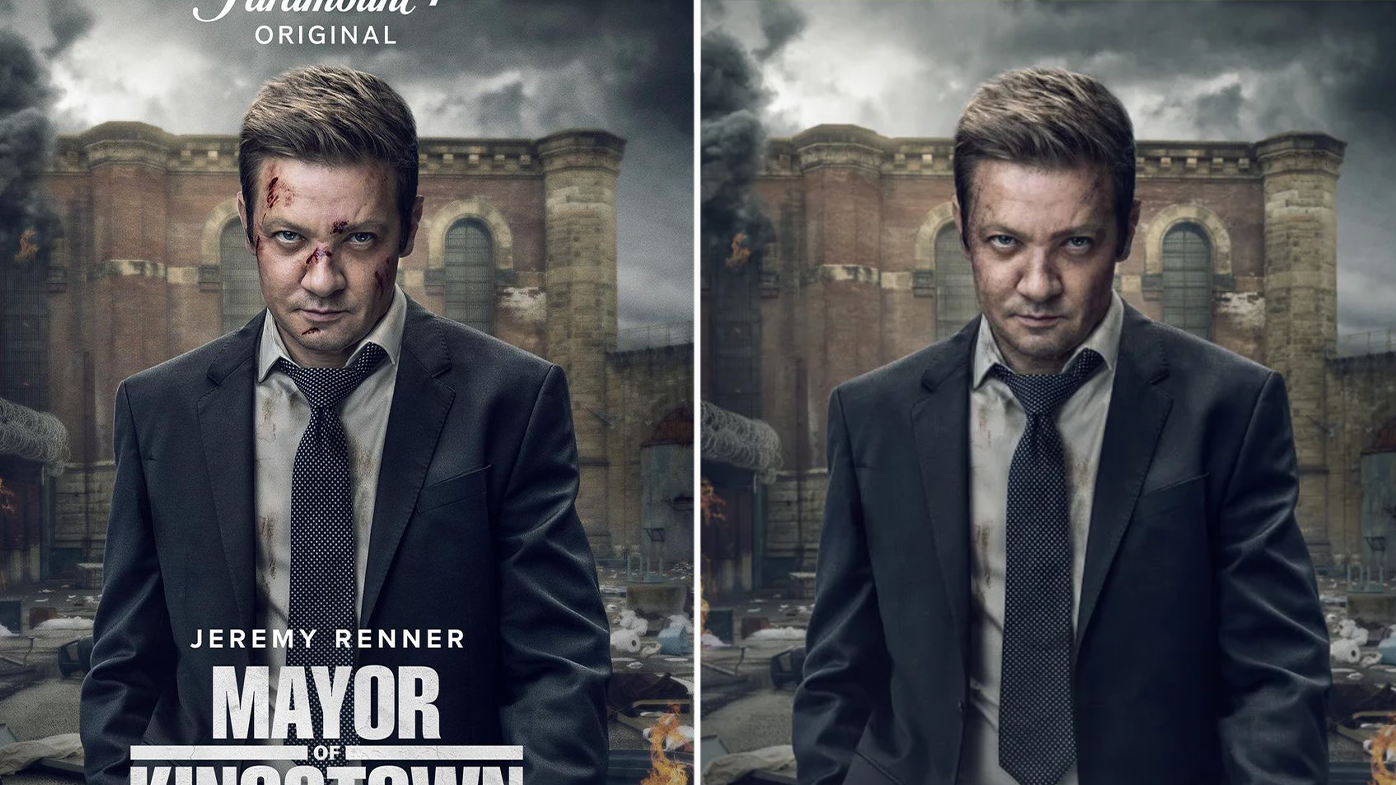 Paramount+ changes promo images out of respect for Renner
The latest update to Renner's story is one from Paramount+, the network owner of Renner's series Mayor of Kingstown.
Paramount+ has made the decision to wipe the original promotion of the violent series, which showed a picture of Renner with bloody marks to his face, of those injuries.
In the new image, Renner no longer sports the injuries.
"It's good of the network," the series' co-creator Hugh Dillon told The Hollywood Reporter. "Everybody is sensitive to Jeremy."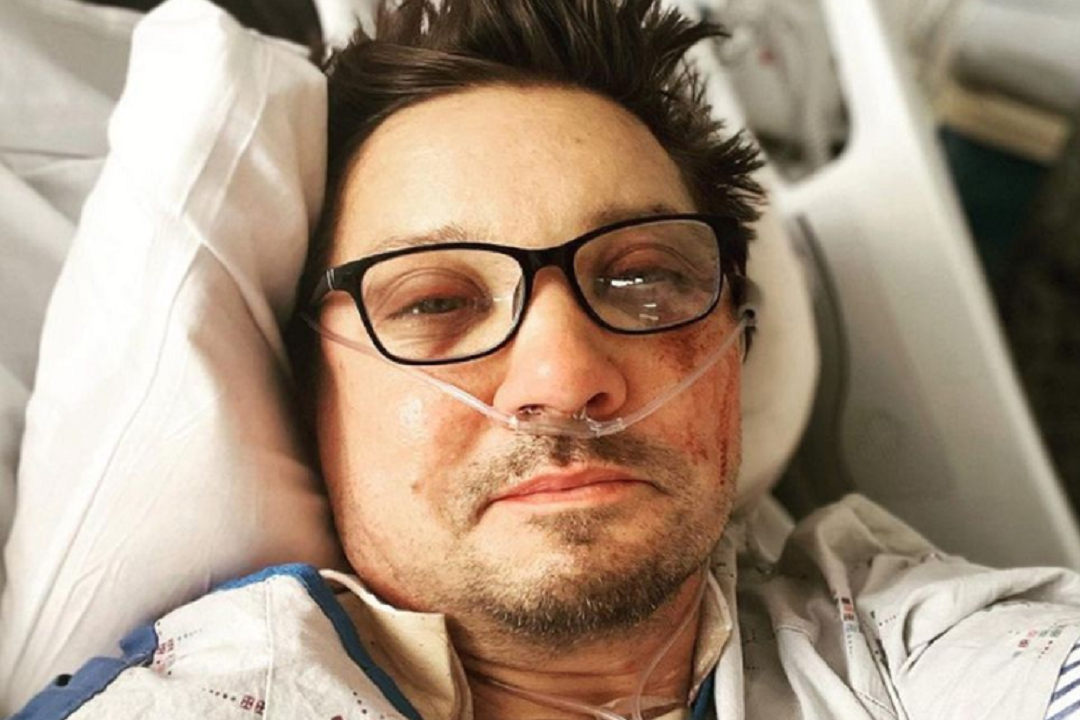 What happened to Jeremy Renner?
Renner was rushed to hospital in a critical condition on January 1, having suffered "blunt chest trauma and orthopaedic injuries" after he was run over by a Snowcat while helping a family member whose vehicle had become lodged in the snow.
Washoe County Sheriff Darin Balaam later told the media that Renner had used his Pistenbully snow groomer, a 6.35-tonne vehicle he owns, to tow another personal vehicle that had become snowbound on a private road he shares with neighbours.
"After successfully towing his personal vehicle from its stuck location, Mr Renner got out of his (snowcat) to speak to his family member," Balaam said.
"The Pistenbully started to roll. In an effort to stop (it), Mr Renner attempts to climb back into the driver's seat. It's at this point that Mr Renner is run over."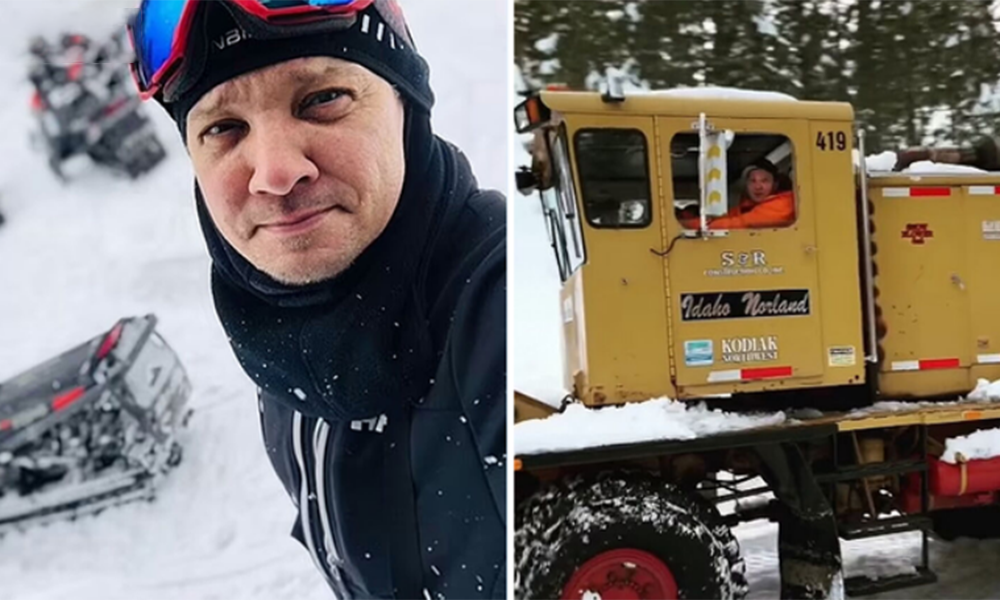 Renner now sustains injuries to his chest and body
After the incident, Renner suffered "blunt chest trauma and orthopaedic injuries". It has not yet been reported how serious the injuries are, what they are exactly, nor where his orthopaedic injuries have occurred.
Renner underwent two surgeries for the blunt chest trauma and orthopaedic injuries after he was crushed by the snow plough.
As well as his role as Hawkeye, Renner has gained fame for his roles in The Hurt Locker in 2008 and The Town in 2010
The actor nabbed Academy Award nominations for both films, first for Best Actor for his performance in The Hurt Locker and then for Best Supporting Actor for playing a hot-headed robber in The Town,
He is also known for starring in The Bourne Legacy, The Immigrant, American Hustle and now his hit series, Mayor of Kingstown.
Renner also reprised his role as Hawkeye for Disney's Hawkeye TV series, where he stars alongside Hailee Steinfeld.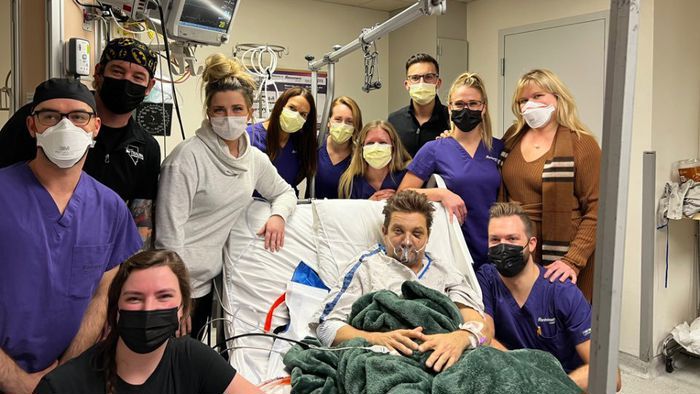 Renner's family says he's 'crushing all the progress goals'
Throughout his recovery, Renner has been surrounded by family and is receiving constant love from fans online.
Speaking to People, his sister Kym Renner assured he is on the way up.
"We are so thrilled with his progress. If anyone knows Jeremy, he is a fighter and doesn't mess around. He is crushing all the progress goals. We couldn't feel more positive about the road ahead," she said.
https://www.instagram.com/p/Cf9NQAxL3in/?hl=en
Renner shares a daughter, Ava, nine, with his ex-wife, Sonni Pacheco. Pacheco and Renner were married from 2014 to 2015.
Renner notably thanked his fans for all of their support on Instagram days after the accident, and shared the now well-known selfie of him lying battered in his hospital bed.
"Thank you all for your kind words," he shared. "I'm too messed up now to type. But I send love to you all."
For a daily dose of 9Honey, subscribe to our newsletter here.