Popstar Bebe Rexha is taking aim at body shaming on the internet.
The I'm Good singer, 33, slammed TikTok and its algorithm which suggested search topics about her weight in a recent post on Twitter.
"Seeing that search bar is so upsetting. I'm not mad cause it's true. I did gain weight," Rexha shared, alongside a screenshot from TikTok.
"But it just sucks. Thank you to all the people who love me no matter what."
READ MORE: Reese Witherspoon has 'no regrets' after announcing divorce from second husband Jim Toth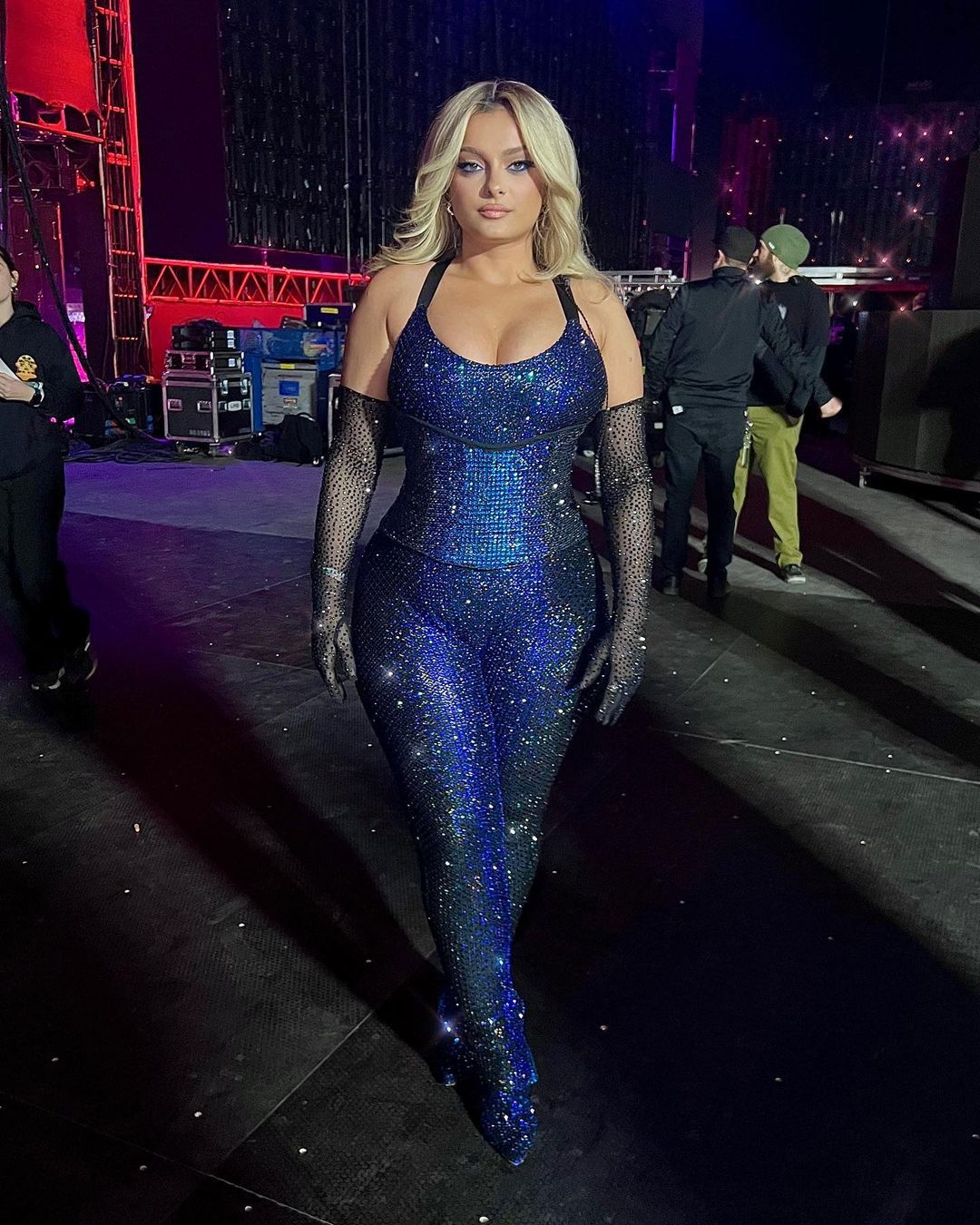 READ MORE: Ozzy Osbourne in rare public outing amid health battle
The hitmaker shared a photo of a TikTok video featuring one of her performances.
Above the comment section is a suggested search topic: "bebe rexha weight".
According to TikTok, the app will show suggestions of trending topics or predictions of what a user might be searching for.
Users can report a suggested search through the app if it is unhelpful or inappropriate.
In a separate tweet, Rexha addressed the fact she had battled with her weight in the past.
"I've always struggled with my weight. A b—- likes to eat," she wrote. "I'm working on myself everyday. Just discouraged a bit right now."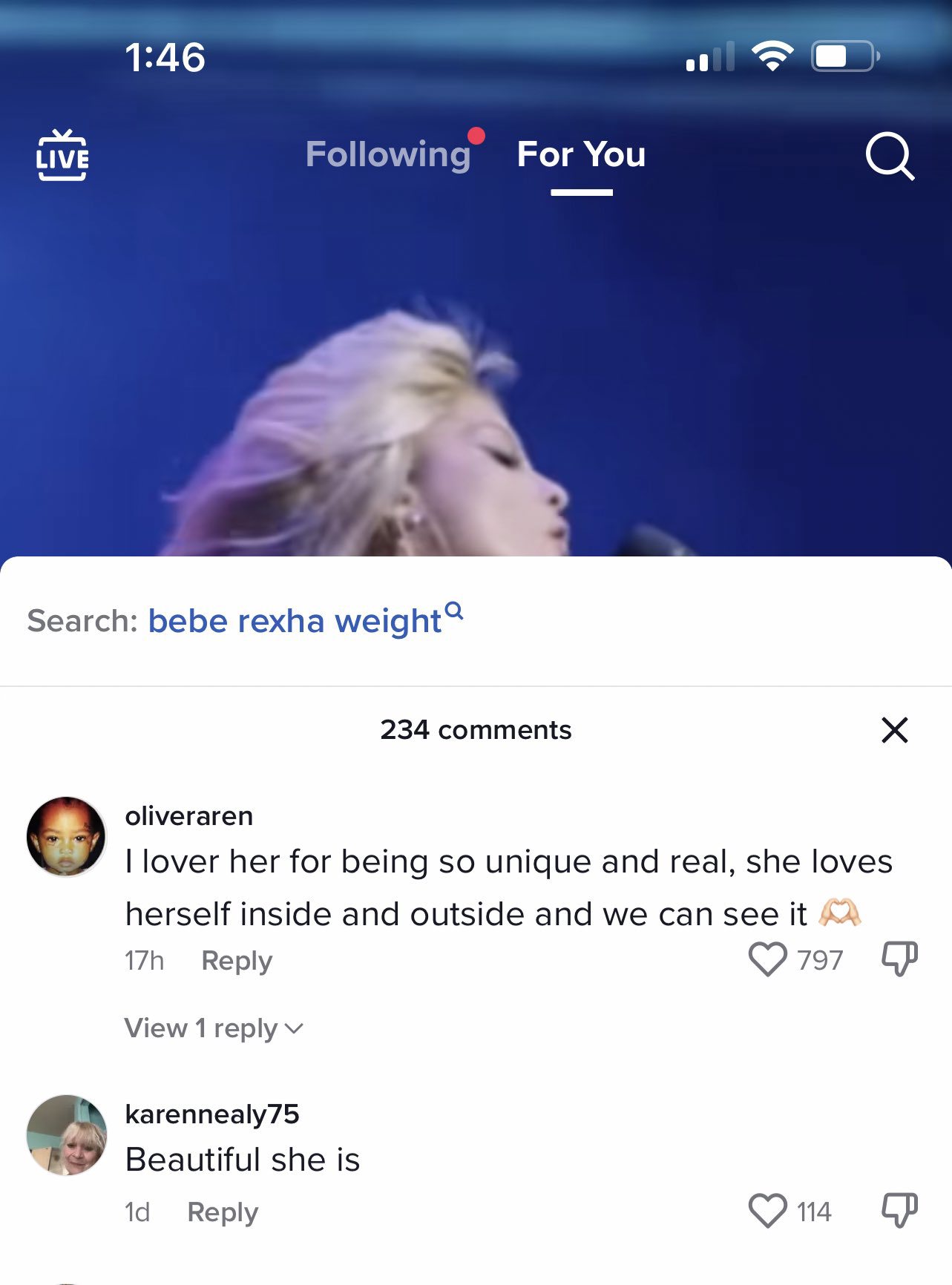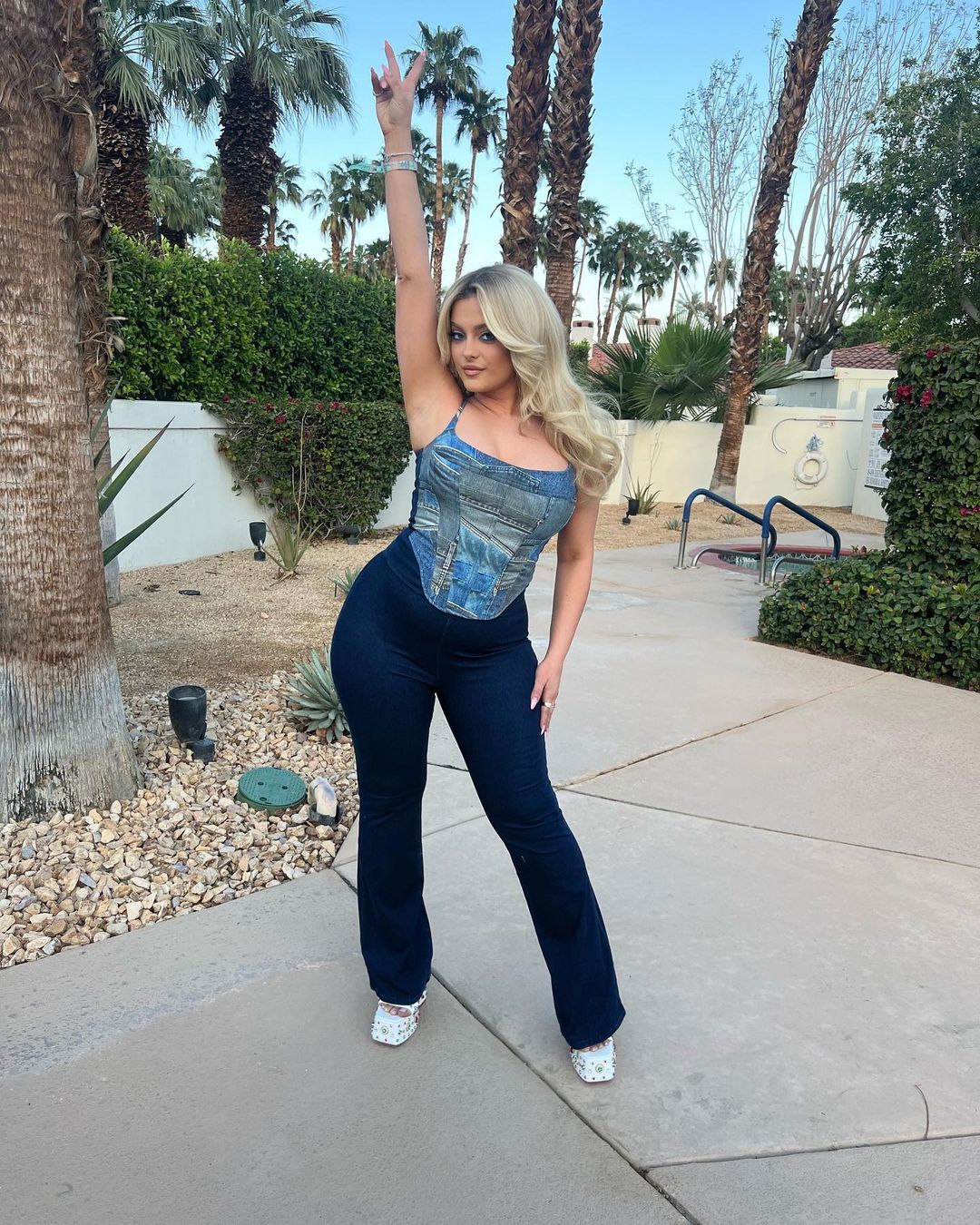 READ MORE: Katy Perry stops mid-concert for famous audience member
Despite the upsetting mention of her weight, Rexha's fans were kind in the comment section of the original TikTok video.
"I love her for being so unique and real, she loves herself inside and outside and we can see it," one of the messages read.
Fans and followers on Rexha's Twitter were also quick to share their support and encouraged the popstar to ignore speculation about her weight.
"You are perfect and beautiful Bebe! I'm sending you an extra huge hug for any, even tiny bit this upset your heart!," YouTuber Kandee Johnson wrote.
"You look amazing, don't let that get to you! Dream body fr," another added.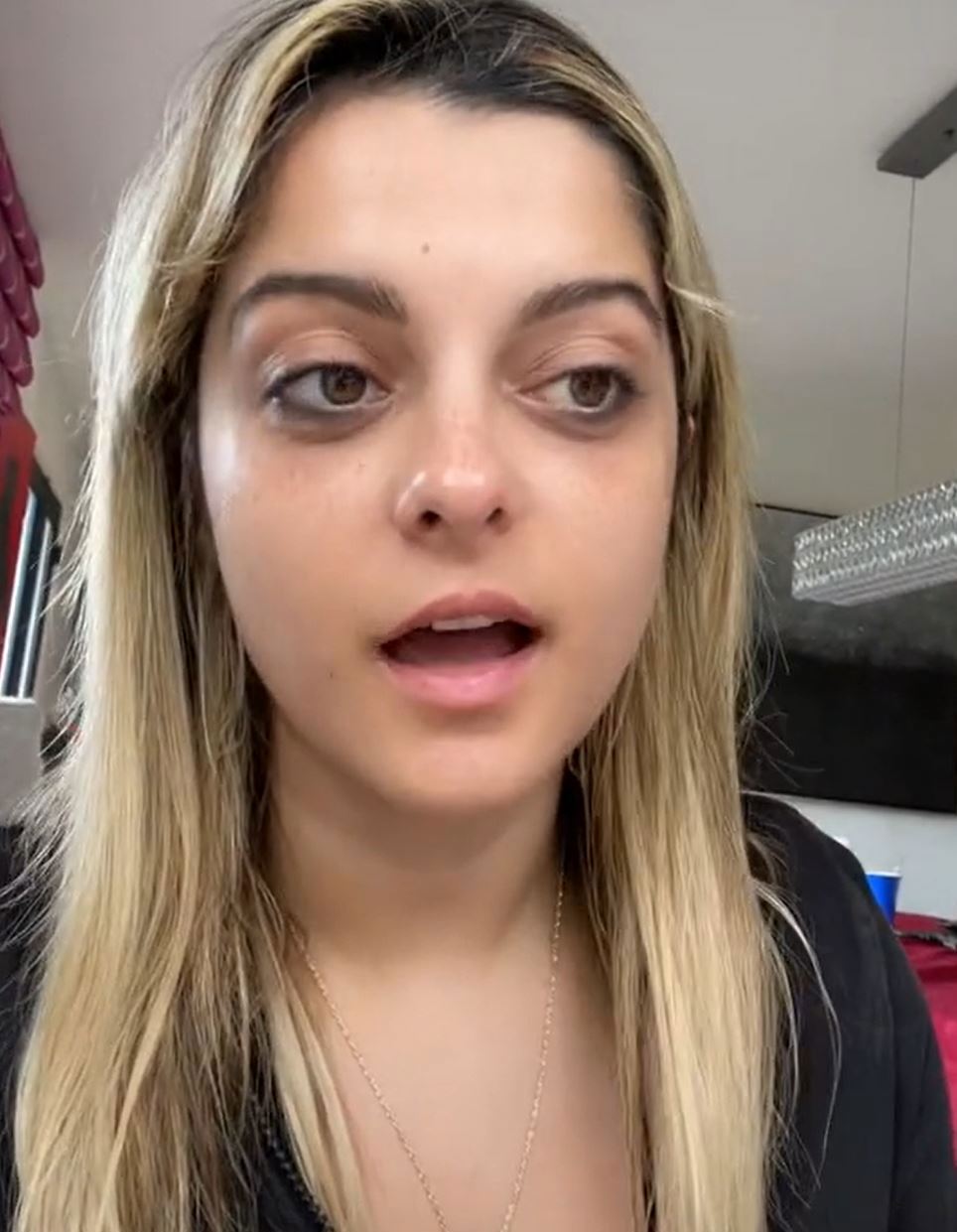 READ MORE: The text Candice Warner sent Ben Fordham after cricket scandal
Rexha has also previously spoken about her relationship with her body, sharing on TikTok in 2021 that she was struggling with weight gain.
"I weighed myself just now and I don't feel comfortable sharing the weight 'cause I feel embarrassed," Rexha said in the emotional video.
"I just feel disgusting, you know, like in my own body."
The singer continued: "I don't feel good in my skin, and when I don't feel good, I don't want to post, and that's really honestly the reason I haven't been posting in the last year or so as much as I used to."
For a daily dose of 9Honey, subscribe to our newsletter here.