Following the death of Irish singer-songwriter and activist, Sinéad O'Connor, celebrities, rock legends and friends are coming out in droves to pay tribute to the outspoken star.
Bryan Adams took to Twitter to remember the late singer with a simple but sweet tribute, while Smashing Pumpkins frontman Billy Corgan took to Instagram to remember the singer.
"Fiercely honest and sweet and funny, she was talented in ways I'm not sure she completely understood. But Sinéad stands alone as a figure from our generation who was always true to the piercing voice within and without," he wrote.
READ MORE: Music superstar Sinéad O'Connor dies aged 56
https://twitter.com/bryanadams/status/1684292530639343617https://twitter.com/Billy/status/1684280760730267648
READ MORE: S Club announce new look and new song after bandmate's death
"And for that I always admire and respect her. And never forget that she was once cancelled for an act of simple resistance. Her crime? Tearing up a photo," Corgan concluded, referring to O'Connor's contentious Saturday Night Live performance in which she tore up a photograph of the Pope in protest of the Catholic church.
Jamie Lee Curtis praised the late singer for her talents and her unwavering support of child abuse victims.
Boy George simply said that he was "devastated".
"The world has lost an artist with the voice of an Angel. Ireland has lost an iconic voice and one of our absolute finest, by a long shot," MMA and UFC fighter Conor McGregor wrote on social media before adding, "and I have lost a friend."
READ MORE: Why Sinéad O'Connor ripped up a photo of the Pope live on television
https://twitter.com/TheNotoriousMMA/status/1684280494618279936https://www.instagram.com/p/CvK4vjlRw-J/https://www.instagram.com/p/CvK_Sb4RSp_/https://www.instagram.com/p/CvK4lfcPGeg/?hl=enhttps://twitter.com/FINALLEVEL/status/1684273104334520320
American rock band Garbage also paid tribute to the late singer.
"I'm heartbroken. This disgusting world broke her and kept on breaking her. Godspeed dear fragile dove. Thank you for all the beauty and all the wise teachings you offered up to us. I wish you nothing but peace and I will love you for all of time," a statement to the band's Instagram reads.
Rapper Ice T also took a moment to remember the Nothing Compares 2 U singer.
A number of high-profile Irish celebrities, sportspeople and politicians have also paid tribute to the late star.
The president of Ireland, Michael D. Higgins, released a statement acknowledging the incredible impact of O'Connor's career on Irish culture and history.
READ MORE: Ryan Reynolds drops in at UK PM's house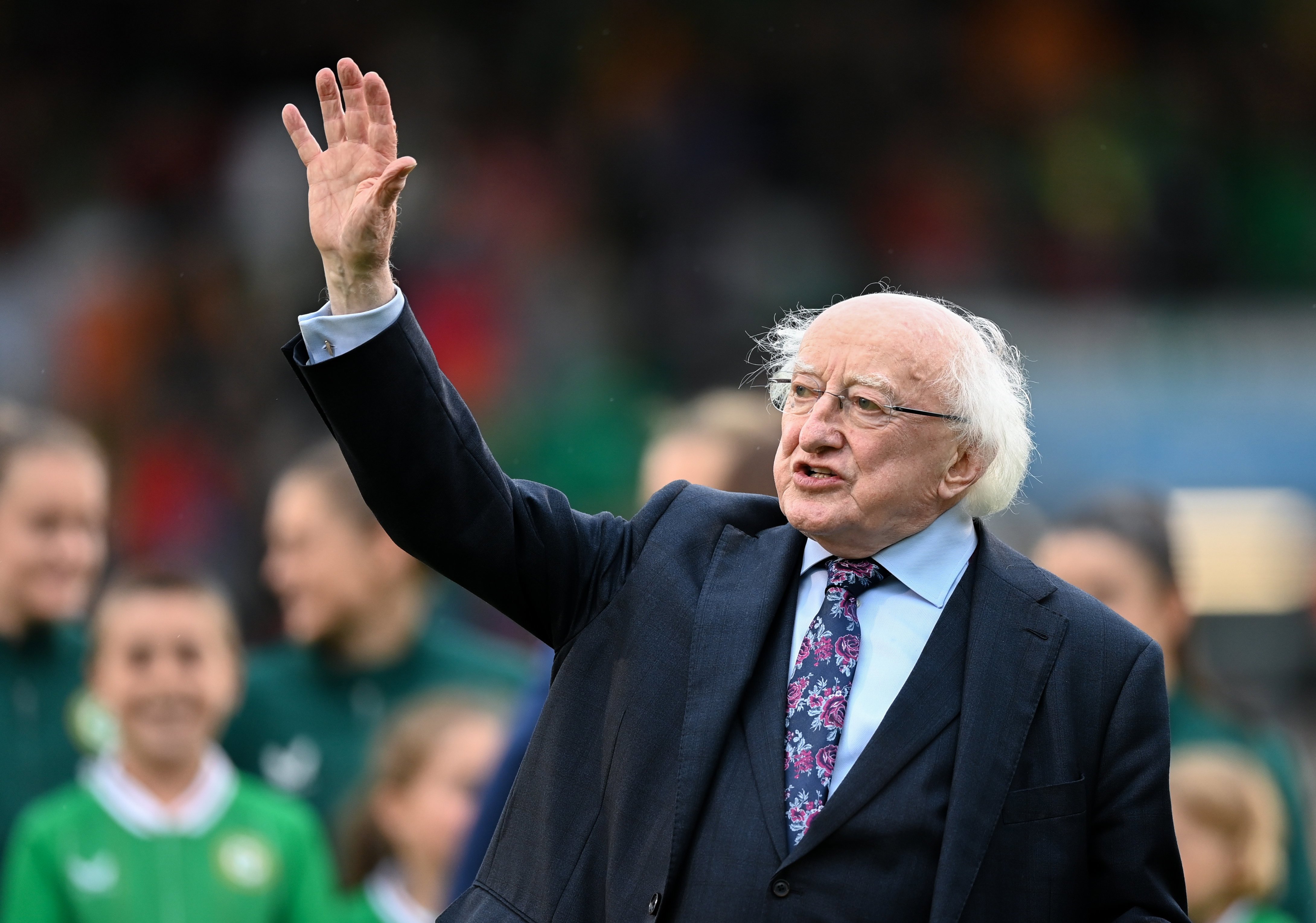 "My first reaction on hearing the news of Sinéad's loss was to remember her extraordinarily beautiful, unique voice. What was striking in all of the recordings she made and in all of her appearances was the authenticity of the performance, while her commitment to the delivery of the song and its meaning was total," the statement reads.
"To those of us who had the privilege of knowing her, one couldn't but always be struck by the depth of her fearless commitment to the important issues which she brought to public attention, no matter how uncomfortable those truths may have been."
Irish writer Marian Keyes remembered O'Connor as a "unique wonder".
READ MORE: Kevin Spacey cleared of all nine sexual assault charges in UK
https://twitter.com/mariankeyes/status/1684267161026453518?s=46&t=w1jiI8YzqU83rW2Lbpjl-whttps://www.instagram.com/p/CvLISJqgFvi/?utm_source=ig_web_copy_link&igshid=MzRlODBiNWFlZA%3D%3Dhttps://twitter.com/metheridge/status/1684270450388393991?s=46&t=w1jiI8YzqU83rW2Lbpjl-whttps://www.instagram.com/p/CvLCphGIQud/?hl=en
Law and Order: SVU star Mariska Hargitay posted a snap of the late singer to her Instagram with the caption: "Rip Sinéad."
American singer-songwriter Melissa Etheridge recalled her first meeting with a "small, shy Irish girl".
Irish television personality, Ryan Tubridy also paid tribute to late singer saying that he had just spoken to her "days ago".
Sinéad O'Connor's family confirmed that the Irish singer-songwriter and activist has died aged 56.
In a statement to RTE, the singer's family said: "It is with great sadness that we announce the passing of our beloved Sinéad."
"Her family and friends are devastated and have requested privacy at this very difficult time," the statement concluded.
No cause of death has been provided.
For a daily dose of 9Honey, subscribe to our newsletter here