Michael Bublé made a surprise appearance at a Foo Fighters show on Saturday in San Francisco.
In what was part of a long-running gag, Foo Fighters frontman Dave Grohl asked the audience if they know the words to Bublé's 2009 single Haven't Met You Yet while introducing the crowd to drummer Josh Freese.
The percussionist, who has played with a number of artists, including Bublé, has been performing with Foo Fighters following the death of their late bandmate, Taylor Hawkins.
"The last couple shows – I always look out [into the crowd] – someone's like 'I know the Bublé song,' 'I'll come up and sing,' 'I know the Bublé song,'" Grohl told the crowd in a clip shared to social media.
Watch the video above.
READ MORE: Ashley Olsen welcomes first child after 'secret pregnancy'
"And every time someone f—ing says they know the song, they don't know the f—ing song. Do you know the f—ing song? Who knows the f—ing song?"
Bublé then popped up in the audience holding a sign, reading, "I [heart] Bublé."
"Hold on a second – we got a superfan. This motherf—er better know the song."
For a daily dose of 9Honey, subscribe to our newsletter here.
Bublé stepped up to the mic and began singing the song with Freese on drums.
"OK, this guy's pretty good," Grohl joked. "This guy's pretty good."
READ MORE: Fleetwood Mac star on losing his restaurant in Maui wildfires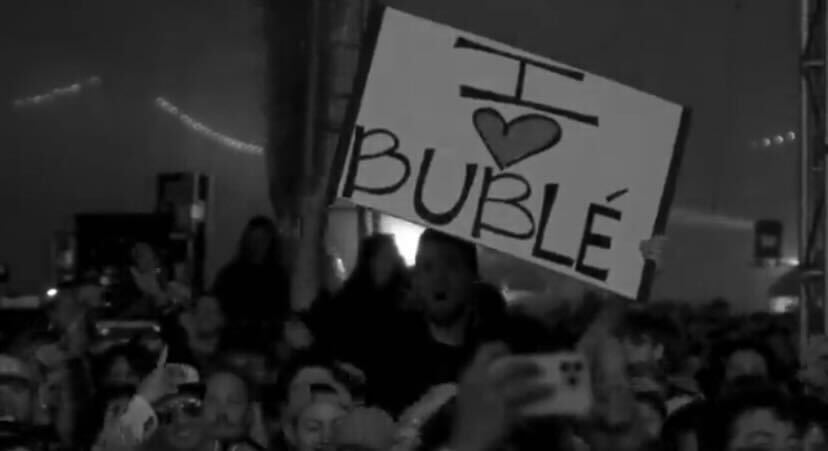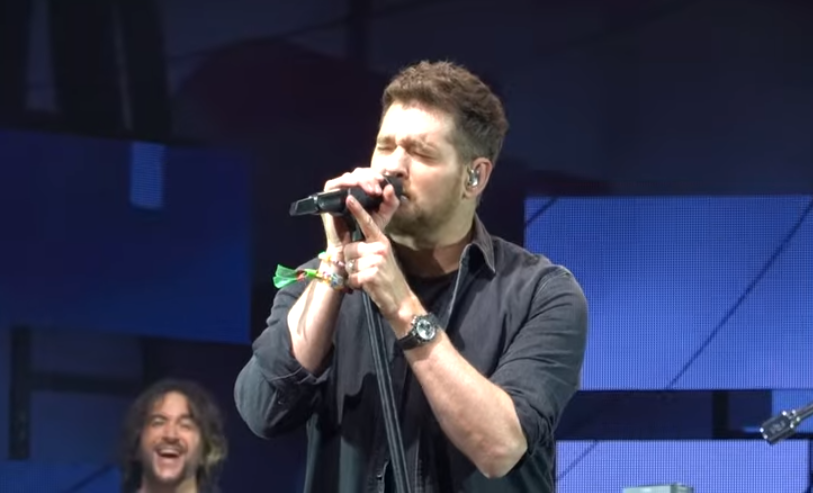 They finished the song before Grohl finally introduced Bublé and explained the effort the Canadian crooner had made to be there.
"This bad-ass motherf—er flew in today from Argentina to f—ing sing that song to you guys," Grohl said. "'Cause there's no such thing as taking a joke too far."