Tori Spelling has been hospitalised with a mystery health condition.
Spelling, 50, shared a photo on Instagram showing her hospital admission band and intravenous device, writing: "4th day here and I'm missing my kiddos so much…"
This follows reports the 90210 star was forced to move out of her family home in Los Angeles due to a dangerous mould issue.
READ MORE: Nicole Kidman and Reese Witherspoon photo causes controversy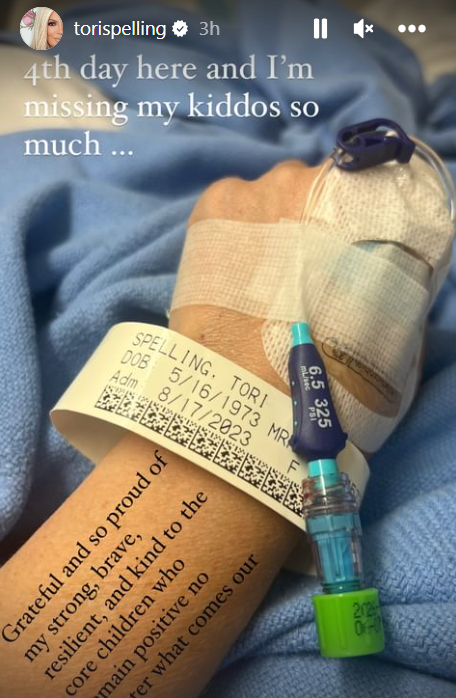 Despite the move it seems their health problems continue, with Spelling hospitalised again this week and the actress sharing previous photos of her children receiving treatment at their local urgent care.
It appears that only Spelling is in hospital this time. She wrote: "Grateful and so proud of my strong, brave, resilient, and kind to the core children who remain positive no matter what comes our way."
For a daily dose of 9Honey, subscribe to our newsletter here
The hospital band shows Spelling was admitted on August 17.
The actress shares five children with husband Dean McDermott. Rumours the couple are on the rocks have been circulating for the past few months, however neither party has confirmed they are divorcing.
READ MORE: Cult-favourite slides slashed by 20% in fashion sale
Spelling shared her housing issues earlier this year which saw her move into an RV at a caravan park citing "financial difficulties" and housing crisis. The actress was photographed staying in a California campground with her kids – Liam, 16, Stella, 15, Hattie, 11, Finn, 10, and Beau, 6 – in early August.
A source denied the move was permanent.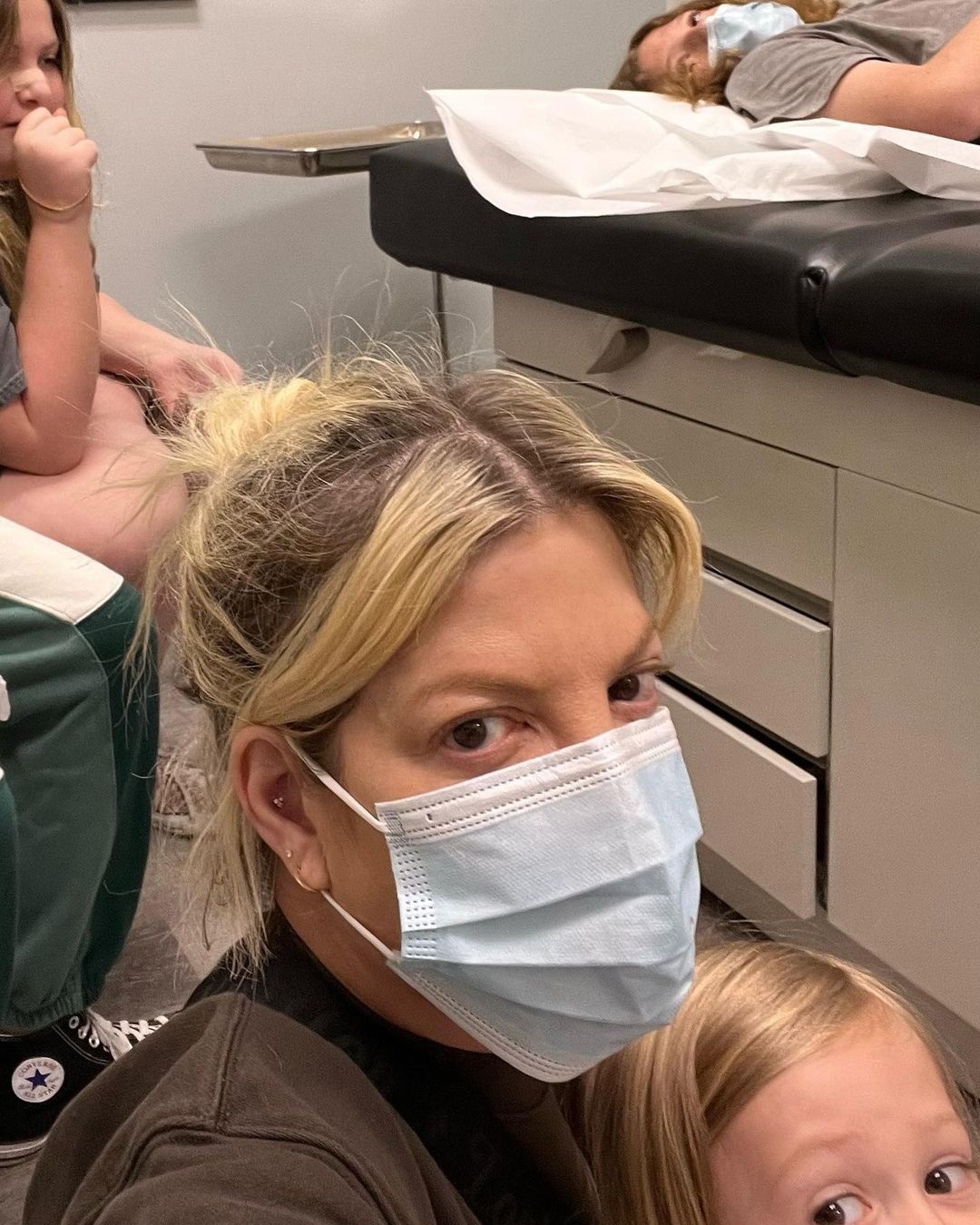 "Tori is trying to have a summer vacation with her kids on a budget that works for her," a source told Us. "Tori knows she's going to get attention with her downgraded glamour vacation, but it's also realistically all she can afford at the moment."
Following the van photos being published, Spelling's mum, Candy Spelling, was inundated with messages shaming her for not buying a house for her daughter.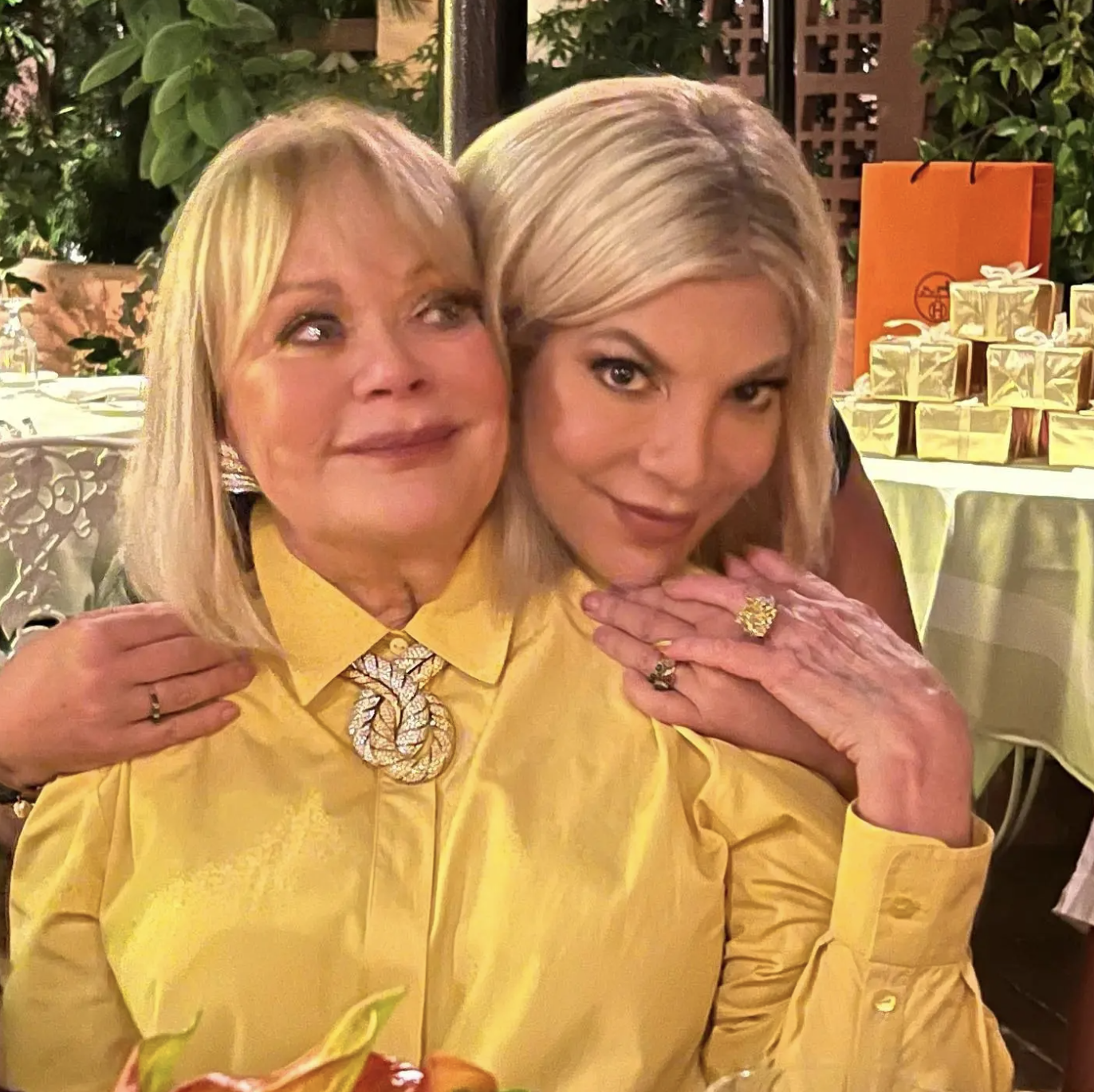 The 77-year-old Broadway producer shared a photo to Instagram from the balcony of her $47 million penthouse, which brought on a flood of comment. One person wrote: "Candy call Tori. She's living in an RV. How could you have endless resources and leave your daughter like this?"
After another called Candy a "spiteful hateful woman," she ultimately turned off the comment function on her Instagram profile.