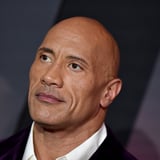 On Aug. 8, wildfires exploded across the Hawaiian island of Maui, burning entire neighborhoods and forcing thousands of people to flee their homes. A series of fires broke out across the island over four days, creating billions of dollars of damage, scorching thousands of acres, and killing at least 115 people, per the Associated Press. The fires have destroyed entire communities, ruining countless livelihoods, leaving hospitals overflowing with burn victims, and forcing thousands of people into shelters, according to CNN.
On Aug. 31, Dwayne Johnson and Oprah Winfrey announced that they'd come together to support recovery efforts by kicking off a new fund with a $10 million donation. The fund, called The People's Fund of Maui, will provide Hawaii residents above the age of 18 who were affected by the fires with a monthly $1,200 stipend. The fund was created with "guidance, insights, and the blessing of community elders, leaders and residents including Hōkūulani Holt-Padilla, Keali'i Reichel, Archie Kalepa, Ekolu Lindsey, Kimo Falconer, Tiare Lawrence, Kaimana Brummel, Kaleikoa Ka'eo, Brian Keaulana, Kaimi Kaneholani, Henohea Kāne, Paele Kiakona, Ed Suwanjindar, Shep Gordon, and Jason Momoa," according to The Hollywood Reporter. Reps for Johnson and Winfrey did not immediately respond to POPSUGAR's request for comment.
In an Aug. 14 Instagram video, Johnson, who has strong family ties to Hawaii, discussed his devastation regarding the fires. "I'm completely heartbroken over this, and I know that all of you are too," he said, urging fans to pitch in by donating to recovery efforts. "Everything that I've seen transpire over these past couple of days, everything that continues to transpire, hour-by-hour, minute-by-minute, it's all heartbreaking." He added a message of support for everyone affected by the fires. "Resilience, resolve is our DNA," he said. "Our ancestors are in our blood. This is who we are. This is what we do."
Winfrey, meanwhile, has faced some criticism because she owns more than 2,000 acres of land on the island. Some local Hawaiians spoke out when she purchased 870 acres of land in March; they argue that she and many other wealthy landowners in Maui are gentrifying the island and taking away land that should belong to Hawaiians. Winfrey is far from the only star who owns land on the island; Jeff Bezos, Paris Hilton, Stevie Nicks, and many more also have property there.
While many celebrities have been sharing donation resources and generating support for the recovery efforts, some have been criticized for their responses to the fires. Winfrey was originally criticized when she brought a camera crew with her to visit a shelter on Maui shortly after the fires broke out, though the crew did not actually go inside, per Deadline. Fans also criticized Hilton and her husband, Carter Reum, for vacationing in Maui less than a week after the fires broke out.
Auli'i Cravalho, who recently opened up to POPSUGAR about her deeply rooted connection to Hawaii, shared her feelings about the disaster shortly after the fires broke out. "On a personal note, I feel numb and close to tears every time I talk about this," she wrote on Instagram. "Of all the natural disasters we have faced; earthquakes, hurricanes, tsunamis and flooding… to say we were under-prepared for this disaster is an understatement." She also referred fans to Maui Ola, which features a number of organizations people can donate to at the top of its website.
Meanwhile, Momoa shared a link to the Hawaii Community Foundation's Maui Strong Fund (which Hawaii Gov. Josh Green has also directed supporters to) in an Aug. 11 Instagram post and has steadily been sharing updates on his Stories. As Hawaii continues to mourn and begins to rebuild, many Hawaiians – Momoa among them – have also started encouraging tourists to visit the islands. On Aug. 31, Momoa shared an Instagram Story featuring a post that advised people to travel to Hawaii, and he also shared a screenshot of a text urging tourists to visit. (Green's emergency proclamation "strongly discouraged" nonessential travel to West Maui through the end of August.) The text also suggested that visitors spend time volunteering and supporting local businesses while there and suggested that tourists should educate themselves on how to respectfully visit the island.
Ways to Support Maui
The Maui Strong Fund is a respected organization and a great option for donations. The Maui Food Bank is also accepting donations of cash and supplies. Maui Ola also has a list of organizations to donate to, including the fire relief funds United For Maui and the Kākoʻo Maui Fund, which matches all donations.
It's also helpful to donate directly to Hawaiians and local businesses, and many have started GoFundMes in order to crowdsource support, though it's important to only donate to verified funds to avoid scams.