Shannon Berry has been a star on the rise for years.
The Perth actress packed her bags and left high school early at 16 to pursue her acting dreams on the other side of the country in Melbourne.
It was there she landed a two-season role on the hit Aussie drama Offspring in 2016.
READ MORE: Naomi Watts opens up on losing her dad at age seven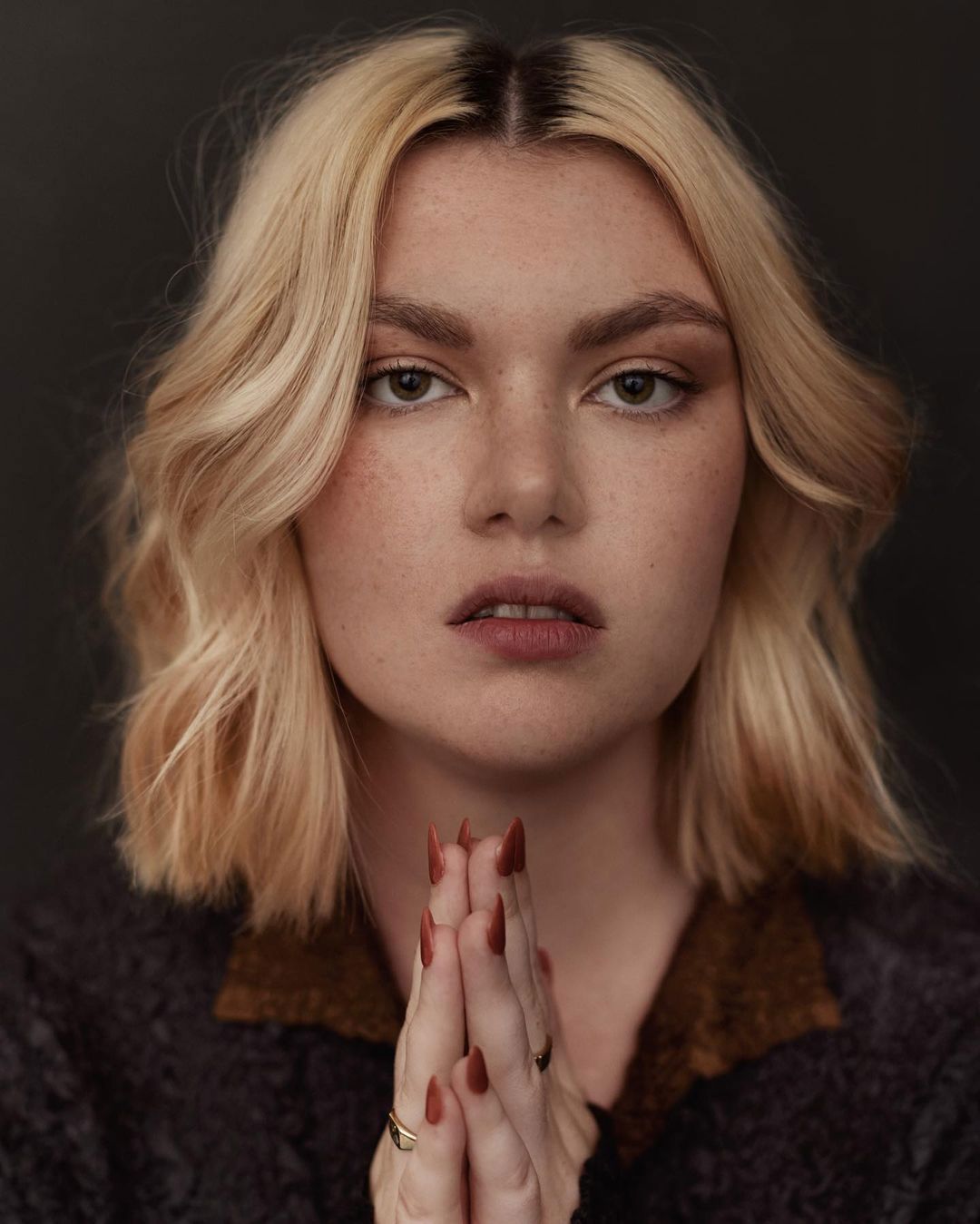 Two years after her debut TV role, Berry was cast in the reboot of Romper Stomper, written by Australian screen icon Geoffrey Wright.
Her big break came in 2020 when she starred as the rough and tough 'Dot' in the breakout American series The Wilds.
The unexpected hit drama follows a group of girls from all different walks of life surviving on a deserted island after their plane crashes.
The first season premiered with an impressive 93 per cent rating on Rotten Tomatoes and was helmed by Aussie talent including Rachel Griffiths and newcomer Mia Healey.
But just as Berry's career is taking off, the actress is unable to say anything about her next venture.
READ MORE: Taylor Swift and Travis Kelce: A comprehensive timeline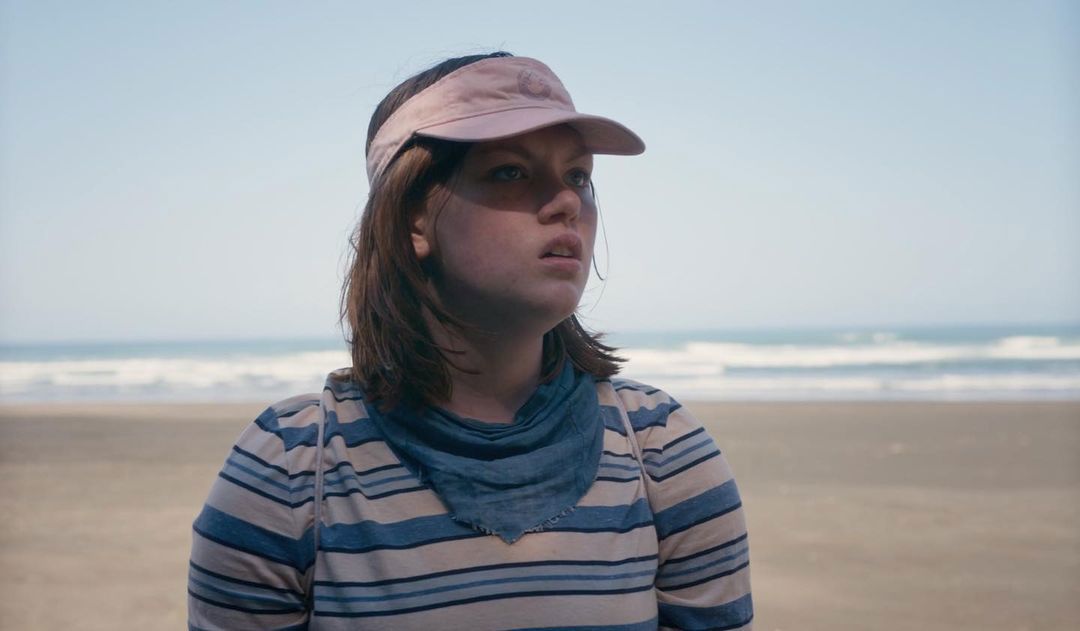 "I can't," the 24-year-old tells 9Honey Celebrity when asked to share what is next for her.
The Australian actress says while she is "excited to see what's next," she can't speak about her upcoming project due to the SAG-AFTRA strike guidelines that prevent actors from promoting their work.
However, that hasn't stopped the actress from continuing to find success here on her home soil.
Berry's latest feature film in her line-up of projects is the Australian comedy-thriller, Slant.
The film is set in 1990s Melbourne and features screen royalty such as Sigrid Thornton and Pia Miranda.
Since Slant is an Australian and independent film, Berry is able to discuss the feature without violating her union membership.
For a daily dose of 9Honey, subscribe to our newsletter here.
For the Aussie up-and-comer, she says the feature film was "the [sic] funnest movie [she's] ever been a part of."
"I take a lot of joy in playing the disruptive kind of force and the person that no one really wants to cross paths with and when they do, they're like, 'this girl is crazy,'" Berry says.
The film premiered July 26 at The Ritz in Randwick before embarking on a nationwide Q&A screening tour.
Berry joined her castmates in her Perth hometown on August 3 before the tour wrapped a few days later.
While the screening tour came to an end last month, the film's official Instagram account has announced Slant will be back and bigger than ever.
The film is slated for a wider cinema release nationwide from October 12 following the positive audience response it received on tour.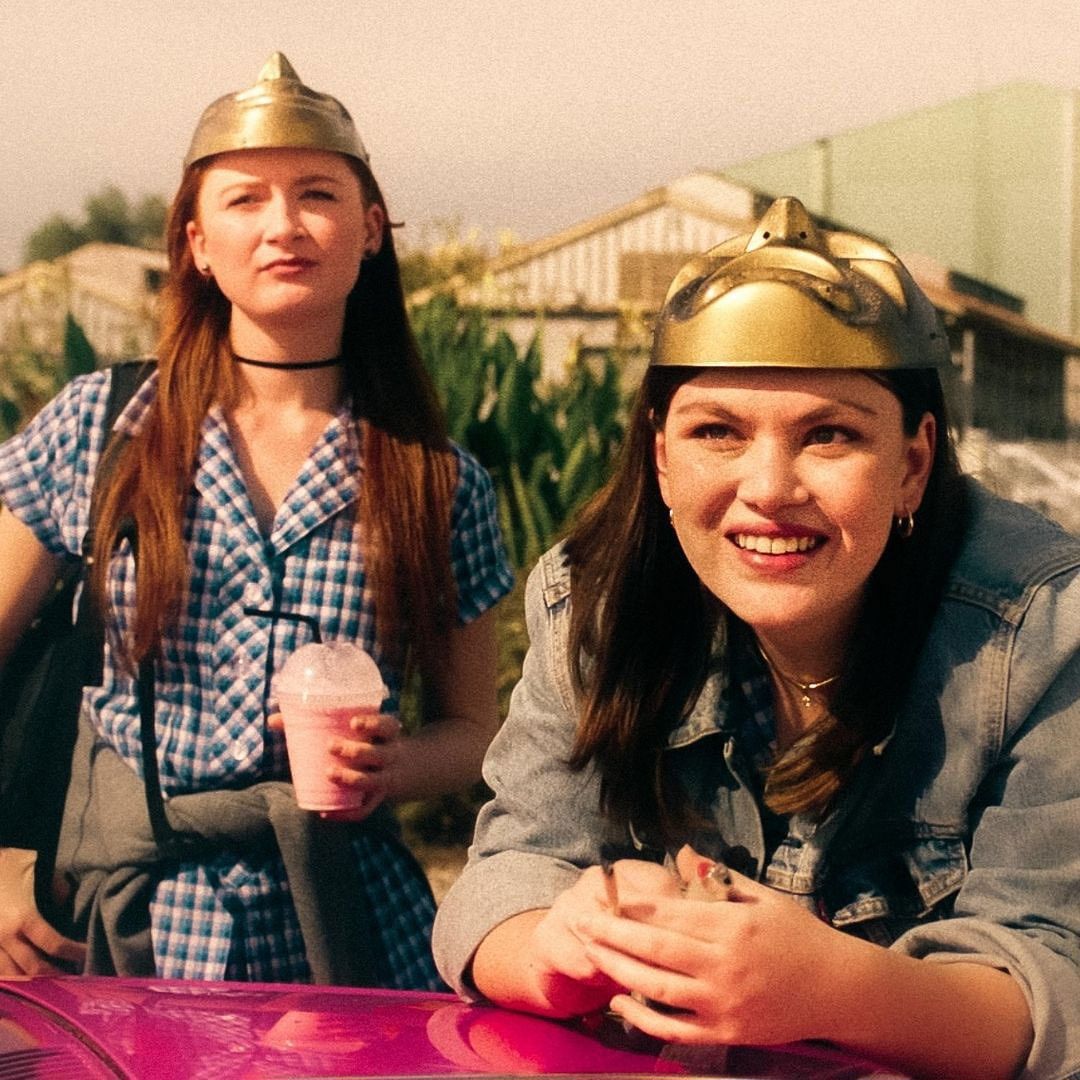 READ MORE: After 146 days, the WGA writer's strike is set to come to an end
In the film, Berry plays Pia Miranda's wild niece Samantha.
For the 24-year-old, working with Miranda was a nostalgic experience most young Aussies can likely relate to for one special reason.
"I feel like most English classes in Australia at one point watch the movie and read the book Looking for Alibrandi," Berry says.
Miranda famously plays the titular Josephine Alibrandi in the film adaptation of the 2000 Australian classic.
"So meeting her was like this huge moment where I just remember being in, I think, primary school, watching that movie for the first time and just absolutely loving it," she gushes.
"It's kind of like a 'meet your hero' moment, which was just so wonderful."
Berry added that working with Miranda, who comes from a similar YA background to The Wilds star, was "super insane".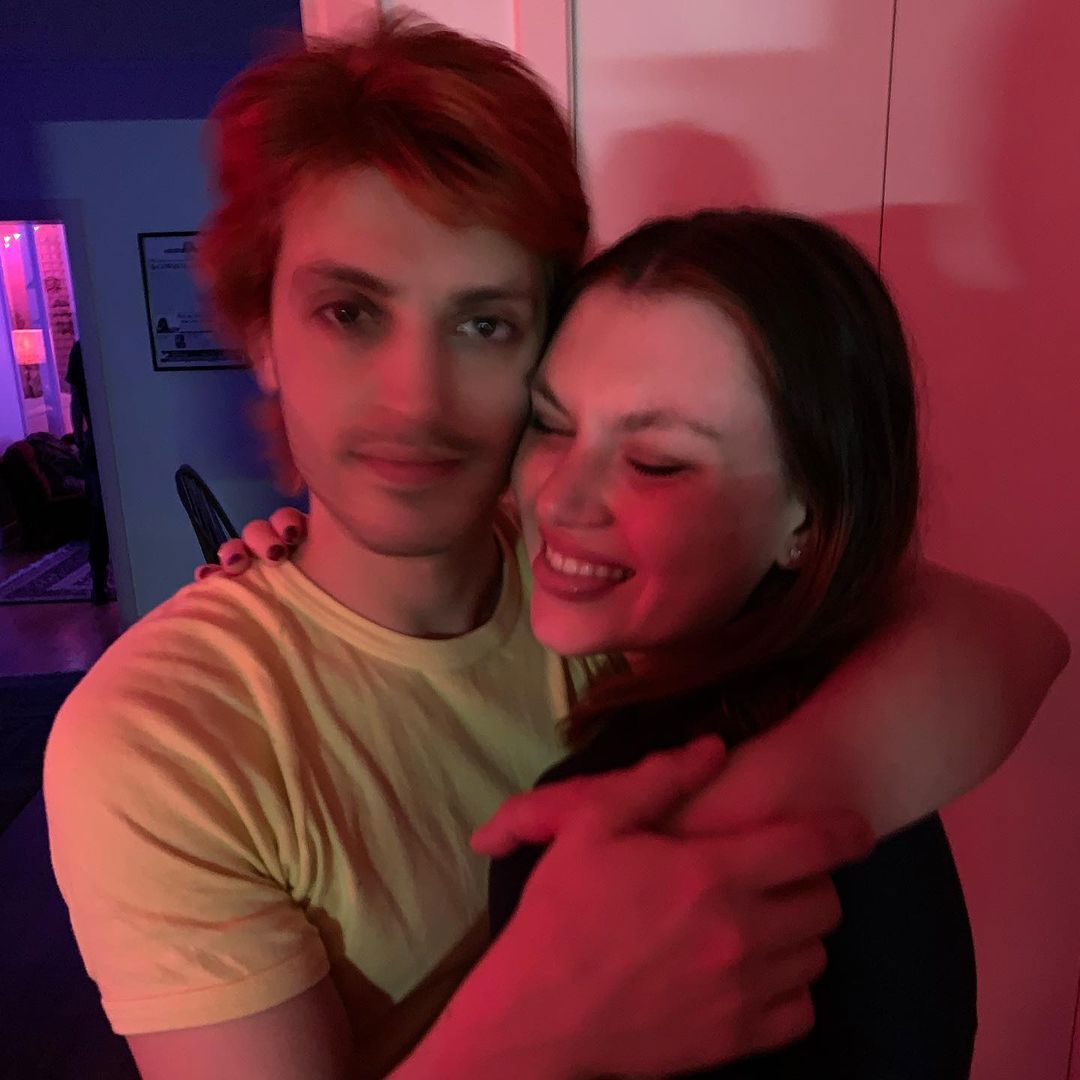 Berry's character is an unruly teenager who is going through adolescence while also grieving the loss of her mother.
To play such an "up and tough teenager", Berry credits the film's writer and her close friend Michael Nikou for allowing her to bring a "spontaneity" to the role.
Without giving too much away, Berry says there's one scene she shares with Nikou, who is also the on-screen lead, where some improv made it to the final cut.
READ MORE: Accusation that left Sophie Turner 'shocked and hurt' after divorce
Let's just say the hilariously outrageous moment involves a tape recorder, and will leave your jaw hanging on the floor. 
"That whole scene just came from us throwing ideas around at his house and being like, how can we take this scene to the next level?" Berry says.
"It started out purely as a joke and then turned into the scene that we see in the movie today. Something that I said on a whim, he was like, we'll actually put that in."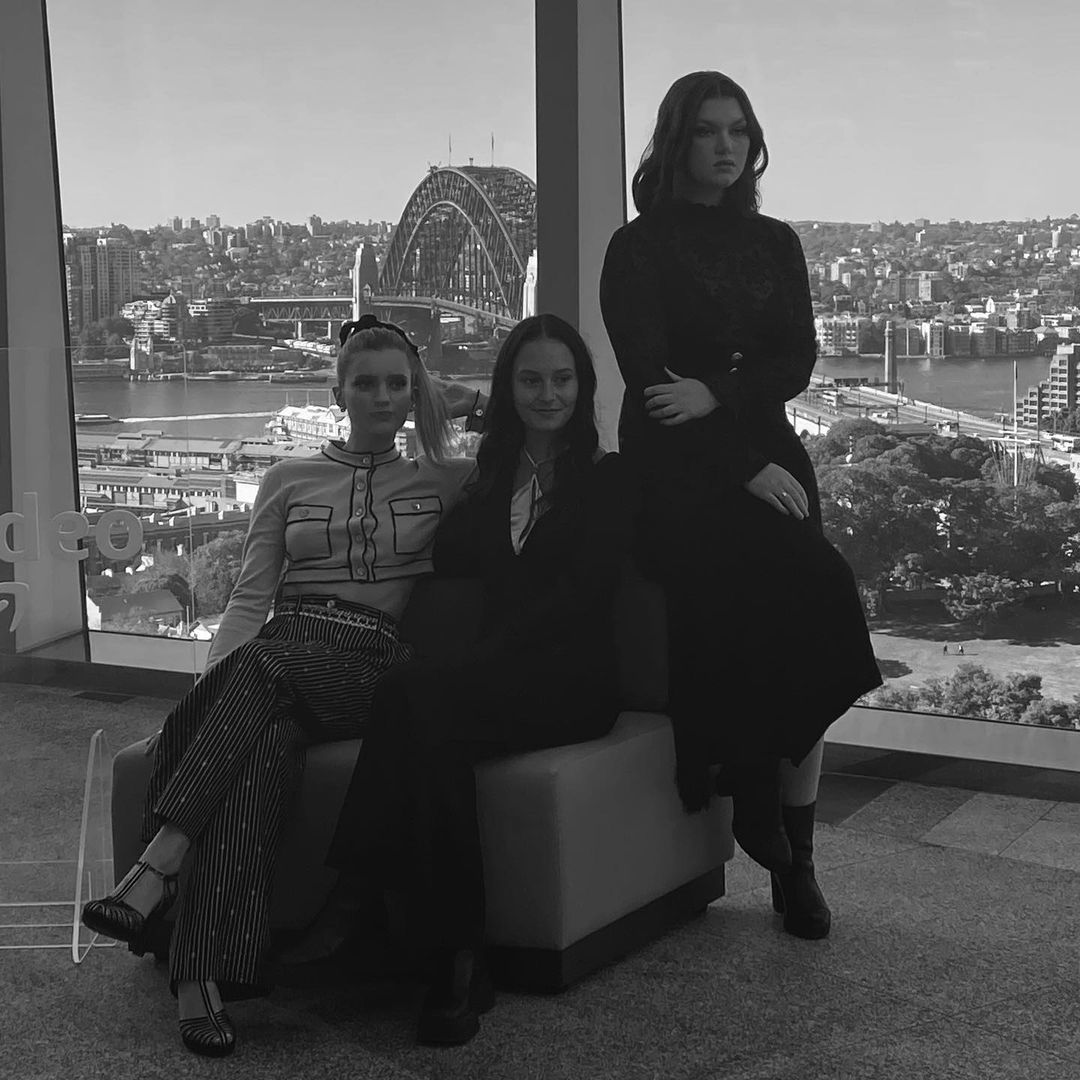 Berry has worked with some incredible Aussie and Kiwi talent over the years from the set of Slant to rising stars Mia Healy and Erana James on The Wilds.
While she remains tight lipped about her next project due to the SAG-AFTRA guidelines, Berry did spill on who would be her dream Aussie actor to work with next.
When asked if there's an actor or actress from Down Under she would like to star alongside in the future, Berry excitedly had an answer ready to go.
"Murray Bartlett," she tells 9Honey Celebrity.
"I would love! He's just such a phenomenal actor, and he's doing such amazing things."
Bartlett has found fame in the popular series The White Lotus, the HBO hit The Last of Us and Tales of the City, among other impressive credits to his name.
"I would love to cross paths with him one day in the future, if I'm ever so lucky," the rising star added.
Slant opens in select cinemas nationally on October 12.