Swifties, are you ready for it?
A limited number of tickets for Taylor Swift's Sydney shows have now gone on sale, with what's suspected to be millions of fans hoping to secure less than 100,000 "partially-obstructed" view seats available.
Fans were in a panic as Ticketek's website opened the sale at 10am AEDT, with the site flickering between two screens. At 10.25am AEDT, availability was already down to single seats only.
It's understood that if your screen goes from the 'Taylor Swift Ticketek Lounge' to 'Welcome to Ticketek', you need to click the button that says 'Click Here For Taylor Swift Tickets' to continue back through to the lounge and nab your place in the queue.
Watch the video above.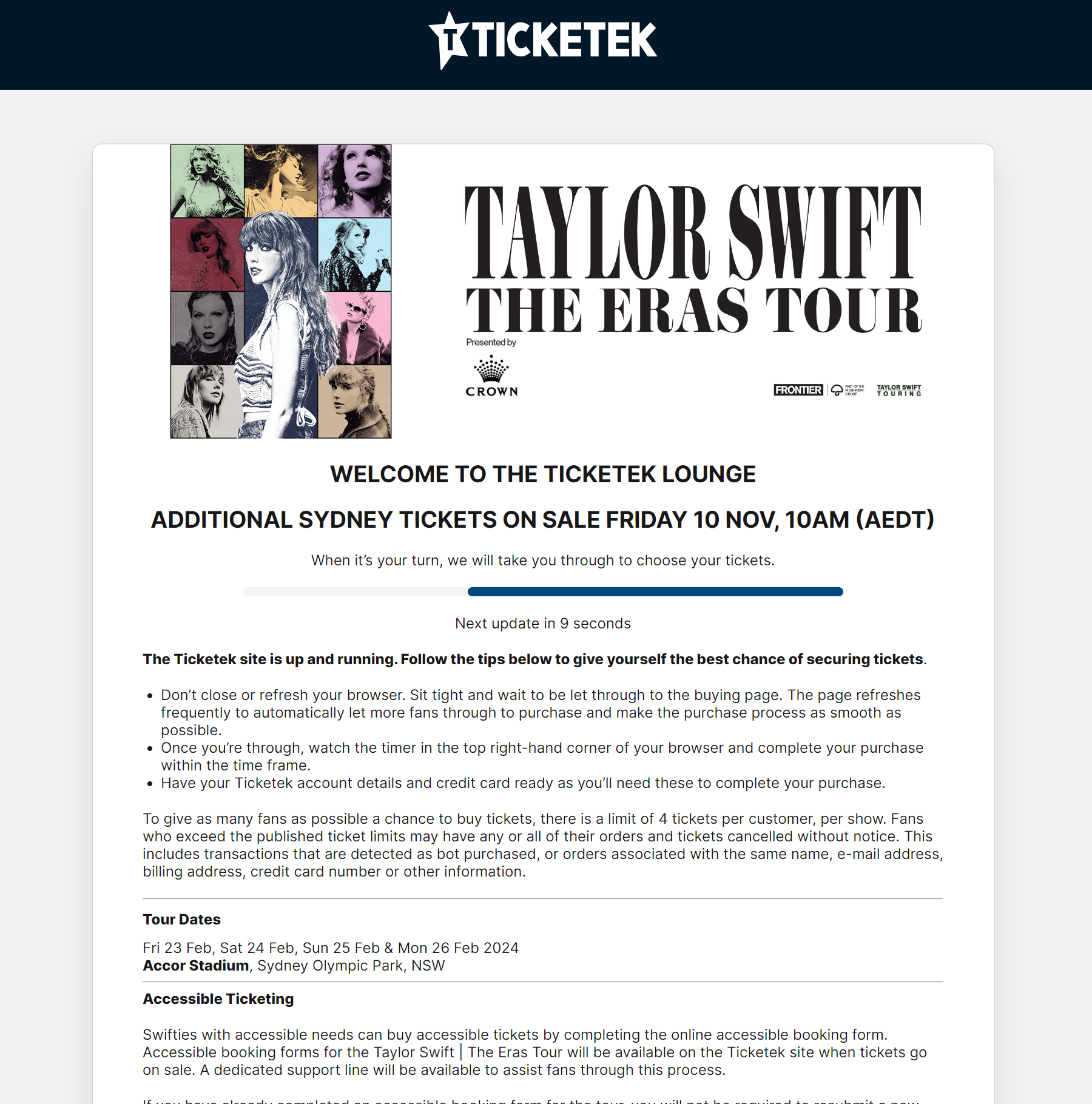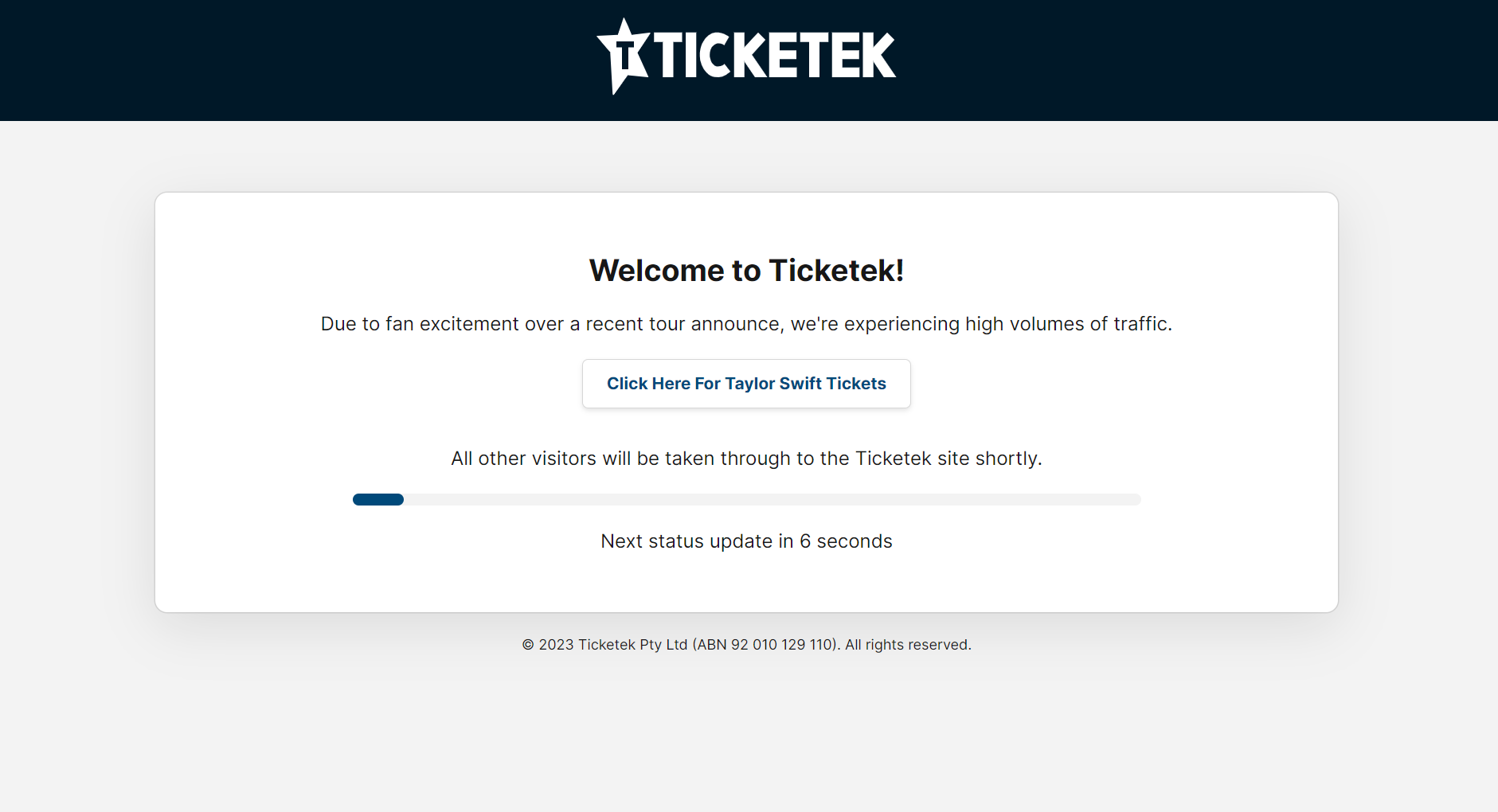 READ MORE: Brooke Shields shocked after learning of diagnosis
Yesterday, it was announced there would be a limited number of tickets available for purchase today to Swift's previously sold out Australian leg of the Eras Tour – and fans anxiously counted down the seconds until they went on sale ever since.
Some savvy fans actually chose to forgo the dreaded Ticketek online lounge, choosing instead to take their chances securing tickets in-person.
It's a loophole that was discovered during the original sale in June – it was forgotten in all the fanfare surrounding websites crashing and hours-long virtual queuing, but you can actually purchase tickets from one of the very few brick-and-mortar box offices throughout the country.
READ MORE: This 10-year-old girl would become one of Australia's biggest stars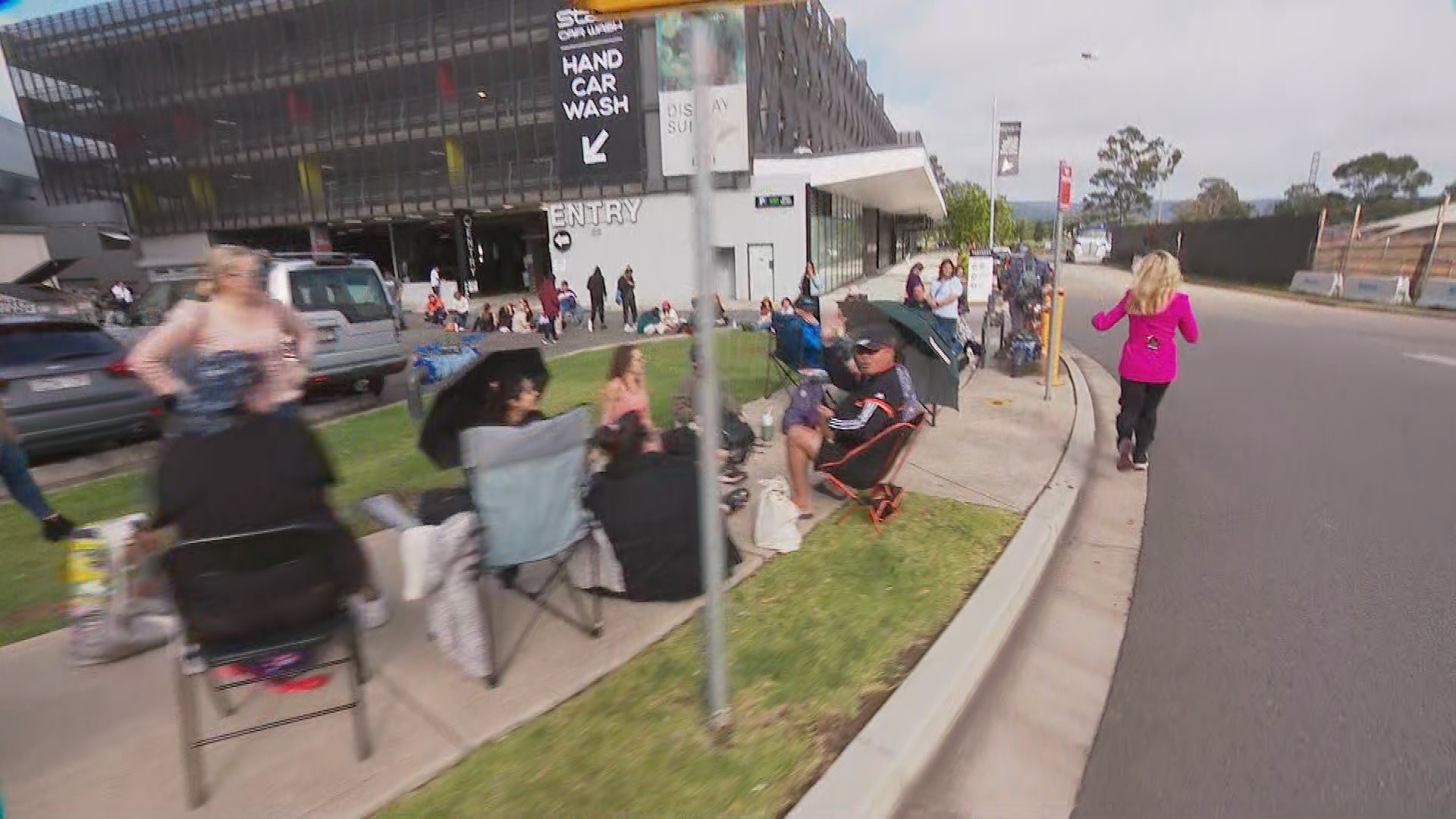 NSW fans swarmed the Penrith Panthers League Club, some even camping out overnight in what was described as an "unofficial Swiftie Slumber Party".
Today correspondent Lara Vella was on the ground at Penrith this morning.
From their deck chairs, fans explained to her they had been camping out – with sleeping bags – in the line since 8pm last night, with hopes of securing a 'partically obstructed view' seat to the show. 
"It just goes on, and on, and on, and on," Brooke Boney said as Vella ran down the queue.
READ MORE: Here's what 'partially obstructed' Eras Tour seats mean.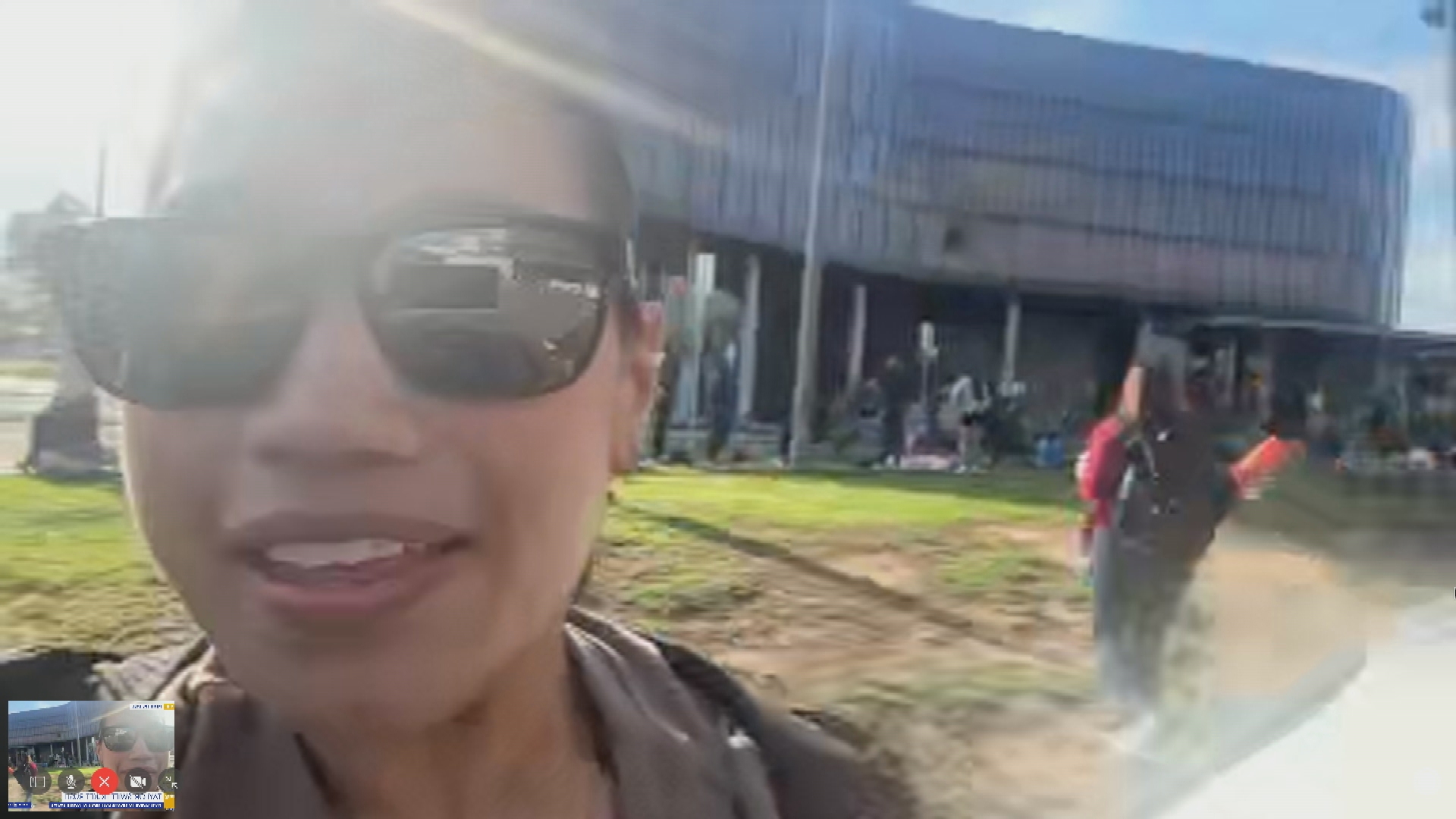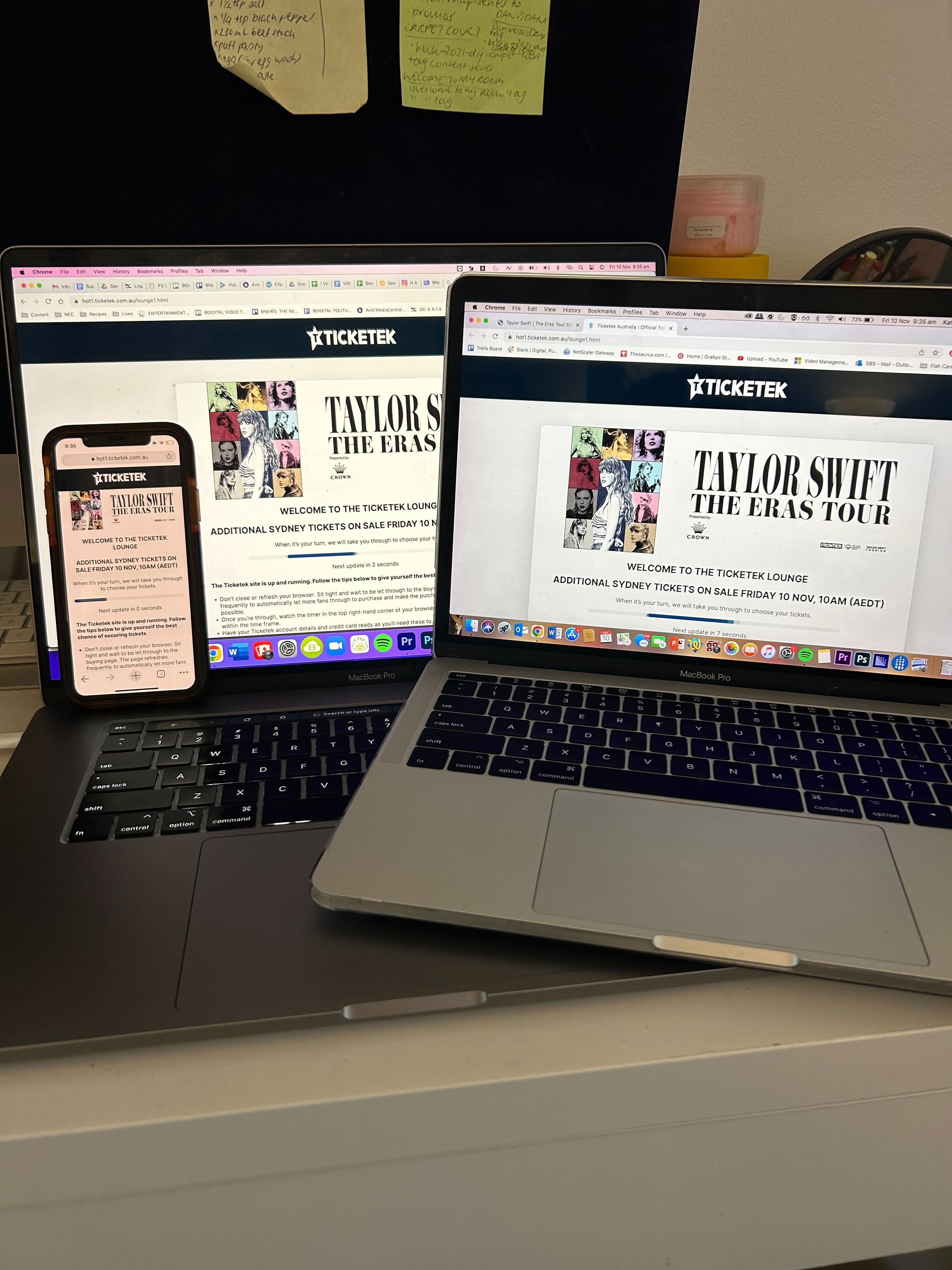 Swift superfan Katrina is one of those who lined up for hours with hopes of snagging a ticket.
"Oh my god, the line is so long," she said on Today this morning.
Katrina explained that she was willing to wait, since she missed out on tickets in the original sale.
"I was 12 hours in the [Ticketek] queue," she said. "Failed, everything failed!"
Those that weren't able to make the Penrith pilgrimage, meanwhile, were already in the Ticketek virtual waiting room before 10am AEDT – some with multiple devices set up at once.
READ MORE: Everything you need to know ahead of the Black Friday shopping frenzy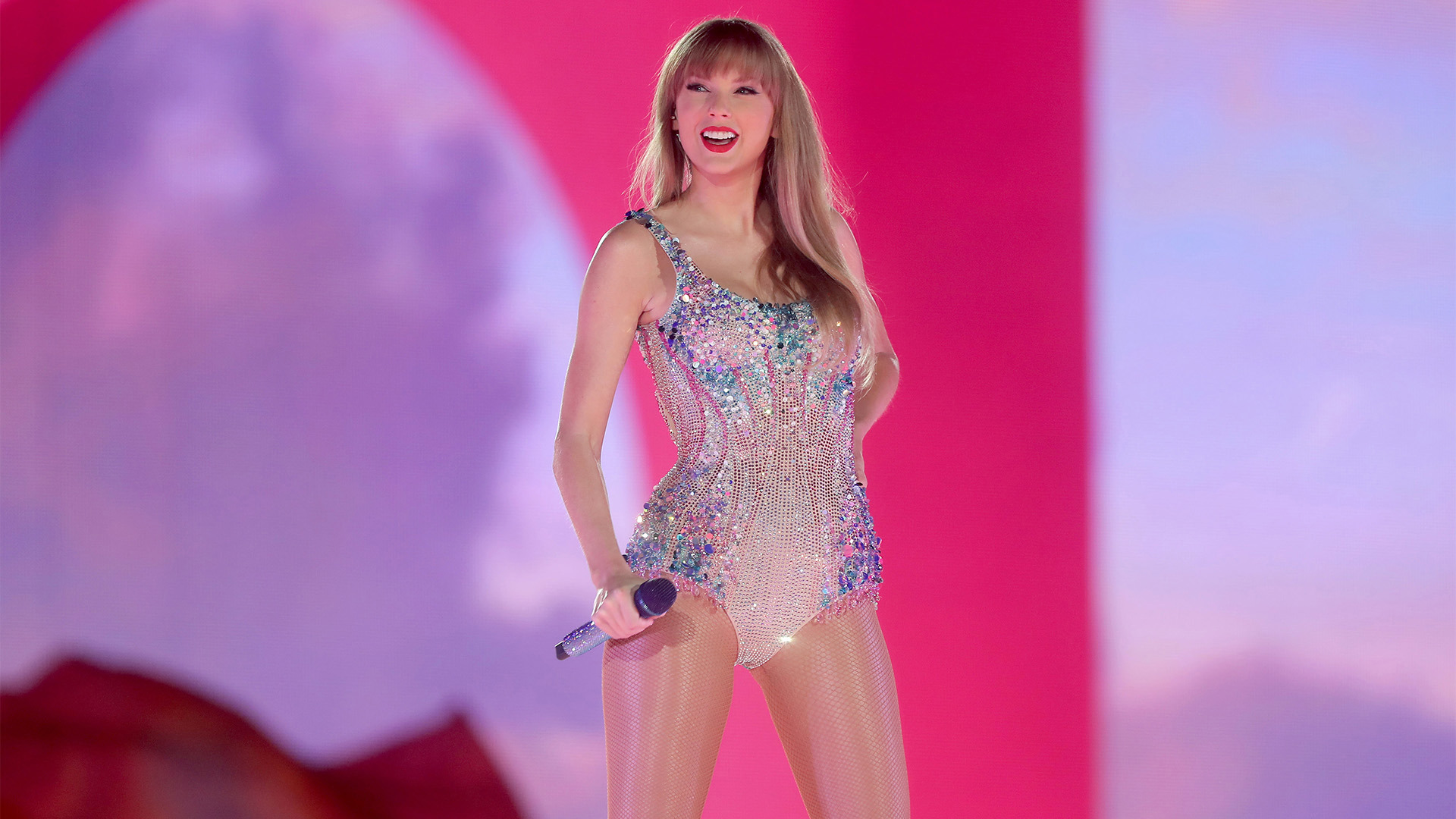 Since March, Australian fans have tuned in to grainy live streams and watched TikTok after TikTok of Swift's US leg of the tour, patiently waiting for it to finally be our turn. 
It wasn't until June that the pop superstar announced that she would be bringing her highly-anticipated show Down Under, and it was then that chaos ensued. 
Swift announced that the Eras Tour would visit only two cities in Australia, Melbourne and Sydney.
During the exclusive American Express presale on June 26, Swifties swarmed to the AmEx site with such ferocity the whole website crashed.
Just a few days later, throughout the Frontier Touring presale and the general public sale, fans were tormented by the site of the Ticketek waiting room plaguing their screen for hours.
For a daily dose of 9Honey, subscribe to our newsletter here.
There were less than 700,000 seats available for the Australian leg of the tour, and more than four million people trying to snag, at the very least, one – meaning those brave enough to enter the Ticketek queue were facing very slim odds.
Thankfully, for those who missed out, Frontier Touring announced more tickets are being released today (November 11).
A limited amount of tickets would be available to all seven of her Sydney and Melbourne shows, but they are 'obstructed view' seats.
READ MORE: Save hundreds on all the best Amazon deals we've spotted this month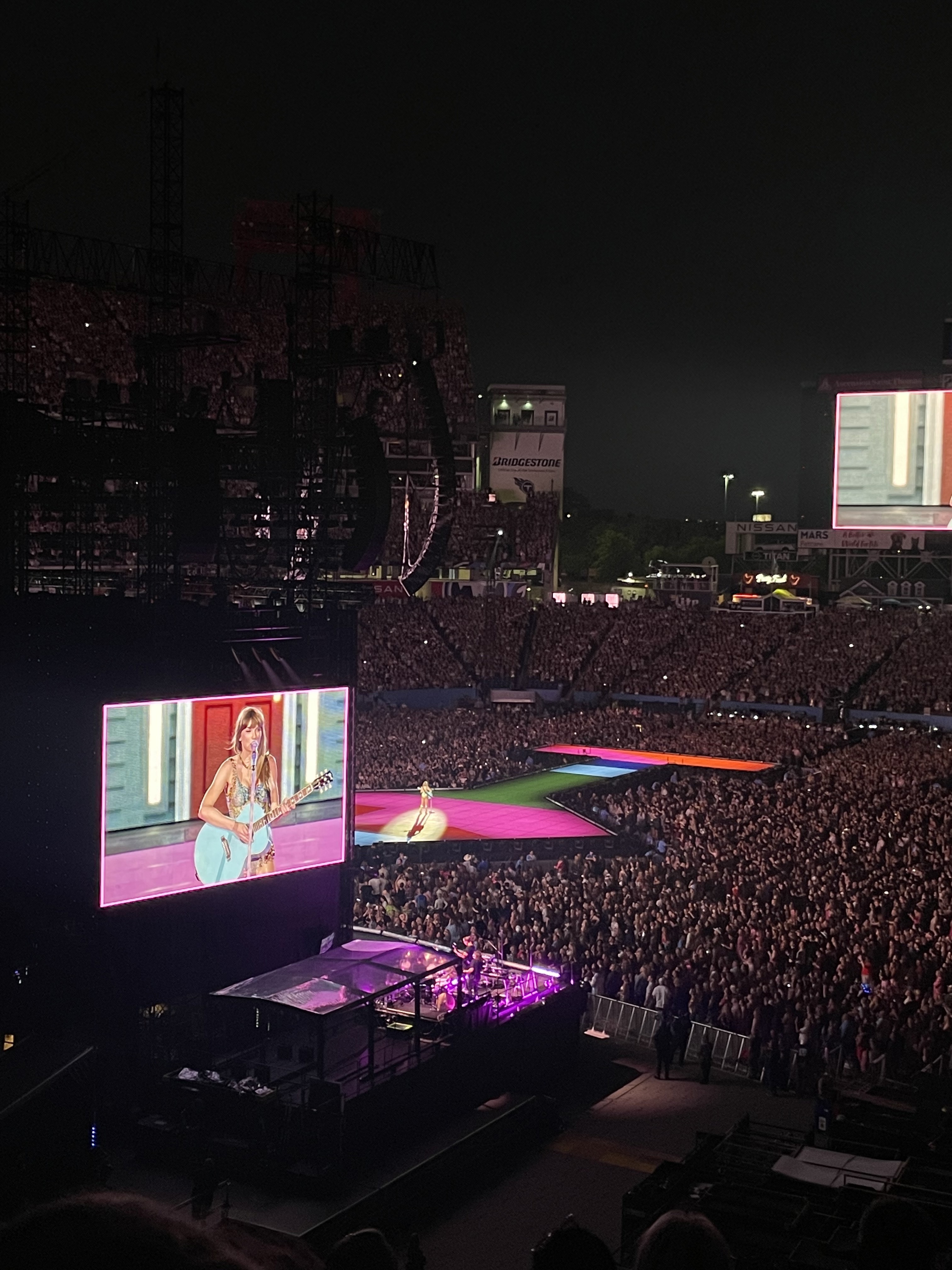 According to the Ticketek website, with partially-obstructed view tickets "you may not be able to see the entirety of the stage from your seat."
However: "In some instances, side screens will be visible from these seats to help enhance the view."
Going off of images from previous shows taken from 'obstructed view' seating, it seems as though you'll still be able to see the majority of the runway and will hopefully have a screen to help you out for the rest – and hey, any seat is better than no seat, right?
According to Ticketek, the pricing is as follows:
Melbourne
D Reserve Side View – Partially Obstructed – $199.90
E Reserve Side View – Partially Obstructed – $159.90
F Reserve Side View – Partially Obstructed – $119.90
G Reserve Side View – Partially Obstructed – $79.90
Sydney
C Reserve Side View – Partially Obstructed – $239.90
F Reserve Side View – Partially Obstructed – $119.90
G Reserve Side View – Partially Obstructed – $79.90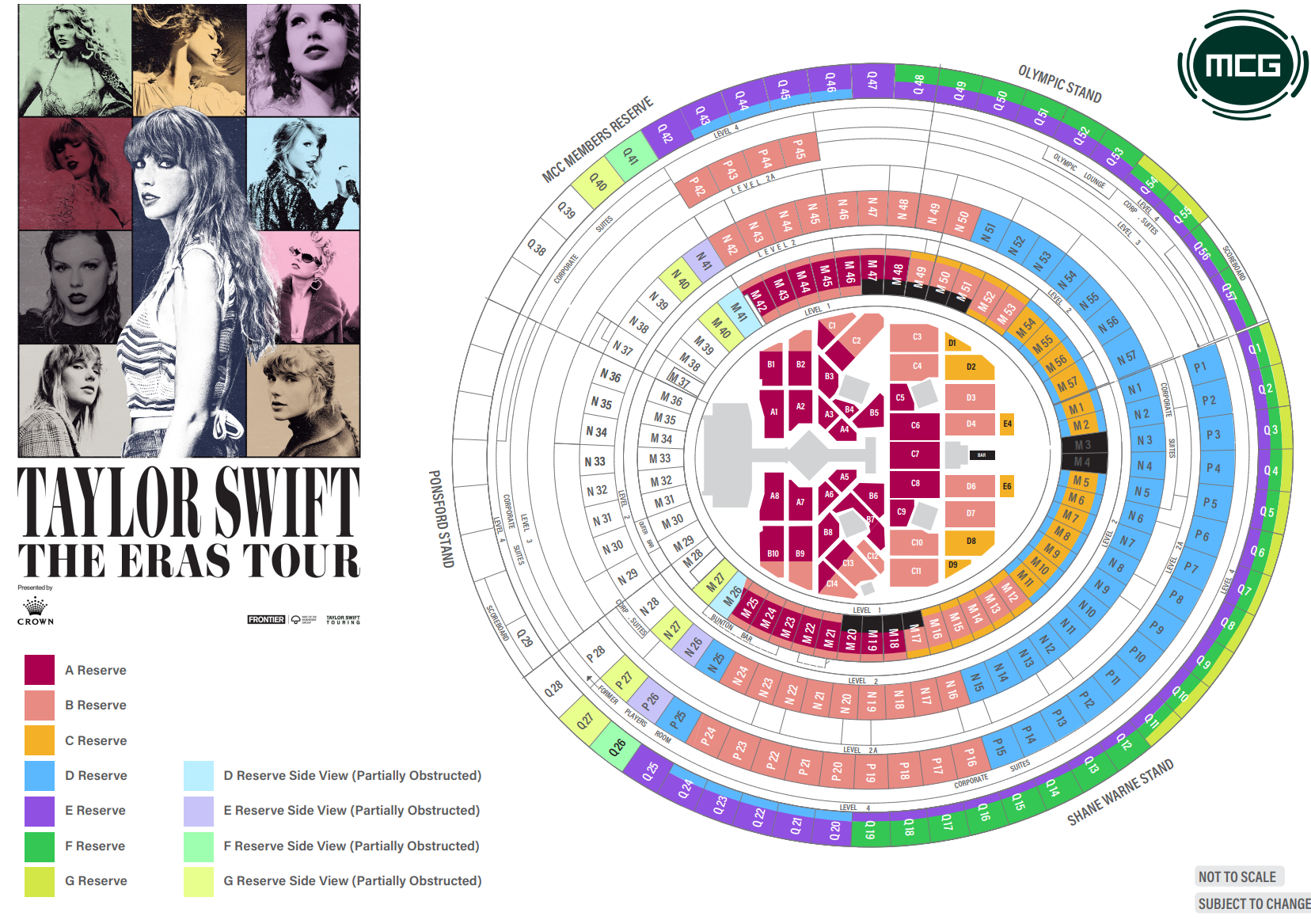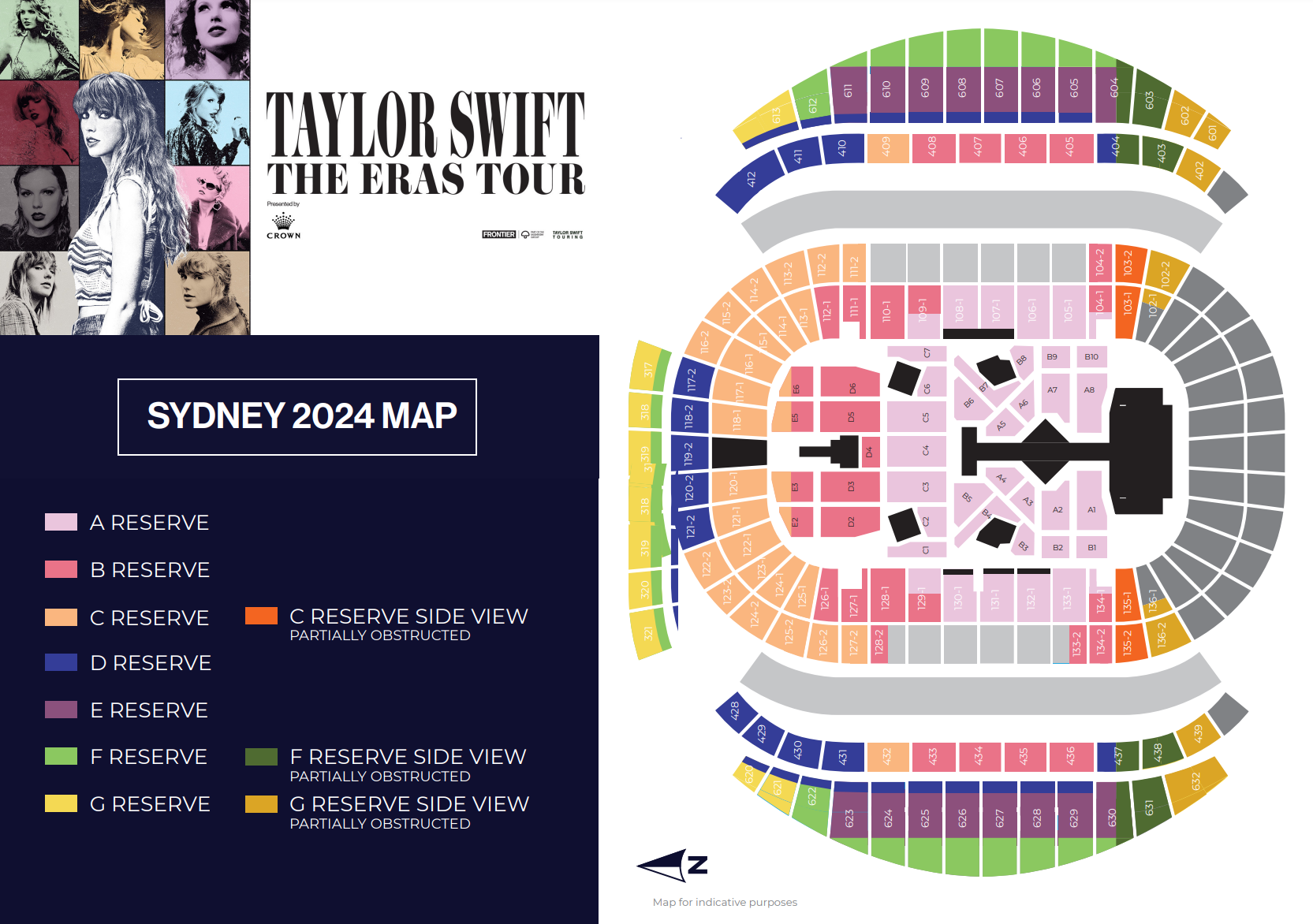 But getting these tickets are no small feat. The demand is high, and the supply is much lower than the original sale.
Swifties, it's time to set up your devices, get your finances in order, and prepare yourself to sit in that waiting room one more time. 
Tickets to both shows will be available via Ticketek. Sydney shows went on sale at 10am AEDT and Melbourne will be available from 4pm AEDT.
So to those preparing – good luck, we'll see you on the other side.