There's always been speculation around Adele's love life, largely thanks to the megastar singing about heartbreak and romance over the years in her hit songs.
Recently, the rumour mill has been sent into overdrive with whispers the British star, 35, is now married to her American sports agent boyfriend, Rich Paul, 41.
Rumours began circling after she called him her "husband" while performing in Las Vegas as part of her residency, and she only added fuel to the fire when she posted a series of pictures of herself showing off what seemed to be a 10-carat diamond ring on her wedding finger. 
Now, it's been claimed the singer has 'confirmed' the marriage rumours during a comedy show.
READ MORE: NFL star Travis Kelce reveals how he and Taylor Swift really got together.
https://www.instagram.com/p/CyaGLR3uR9w/?igshid=MzRlODBiNWFlZA%3D%3D&img_index=2
According to two submissions sent to celebrity gossip account Deuxmoi, Adele announced her marriage during her good friend Alan Carr's comedy show in LA.
"It was super small and intimate, maybe 75 people," wrote one of the sources.
"Adele was sitting right behind me with a friend having the best time. She didn't care if people knew she was there, [she] was heckling him, they're best friends.
"When he asked if anyone got married recently she yelled 'I did'."
The source also added, "[It] was super cute all around and was super sweet."
The second source reported the exact same situation, explaining the singer 'confirmed' her marriage in response to a question posed by Carr.
The songstress is known to keep her private life close to her chest, and prior to her current relationship with Paul, the only confirmed relationship we knew of was the one with her ex-husband Simon Konecki, with whom she shares a son.
Let's take a look at everything we know about Adele's dating – and marital – history.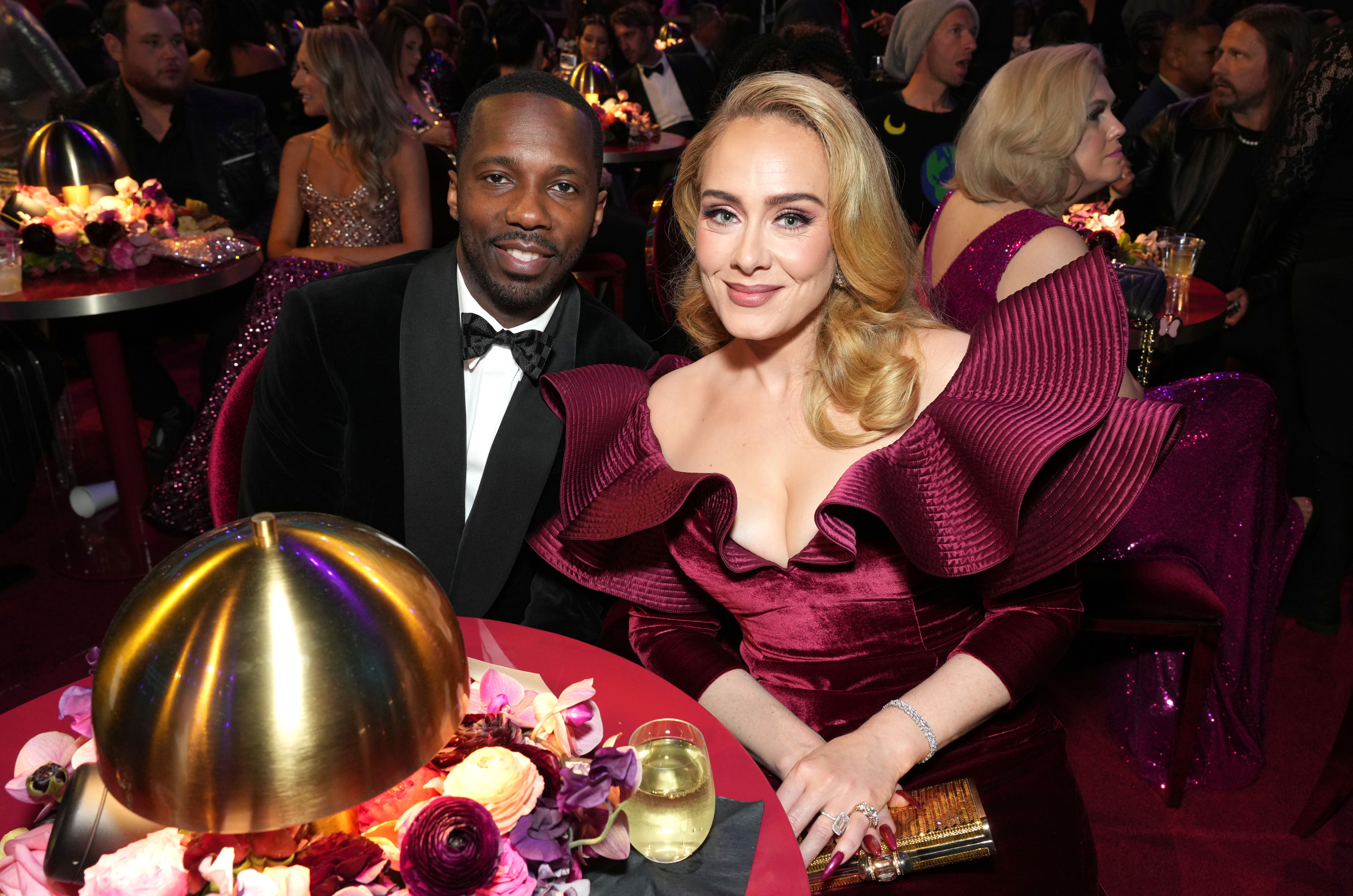 Rich Paul 
According to US Weekly, during her show on September 23, Adele called herself Paul's "wife".
"I've spent a lot of my time trying to understand and also enjoy American football," she began.
"I'm not the greatest wife when it comes to football, even though my partner absolutely loves it."
During the September 16 show, a concertgoer jokingly proposed to the crooner in a video captured by another fan.
Adele replied to the fan's tongue-in-cheek proposal by saying, "You can't marry me. I'm straight, my love, and my husband's here tonight," referring to Paul.
The fan asked Adele if she'd be willing to "try", to which the singer quipped, "No, I don't want to try! I'm with Rich… you're crazy, leave me alone."
READ MORE: Prince William's real feelings about Harry missing Christmas.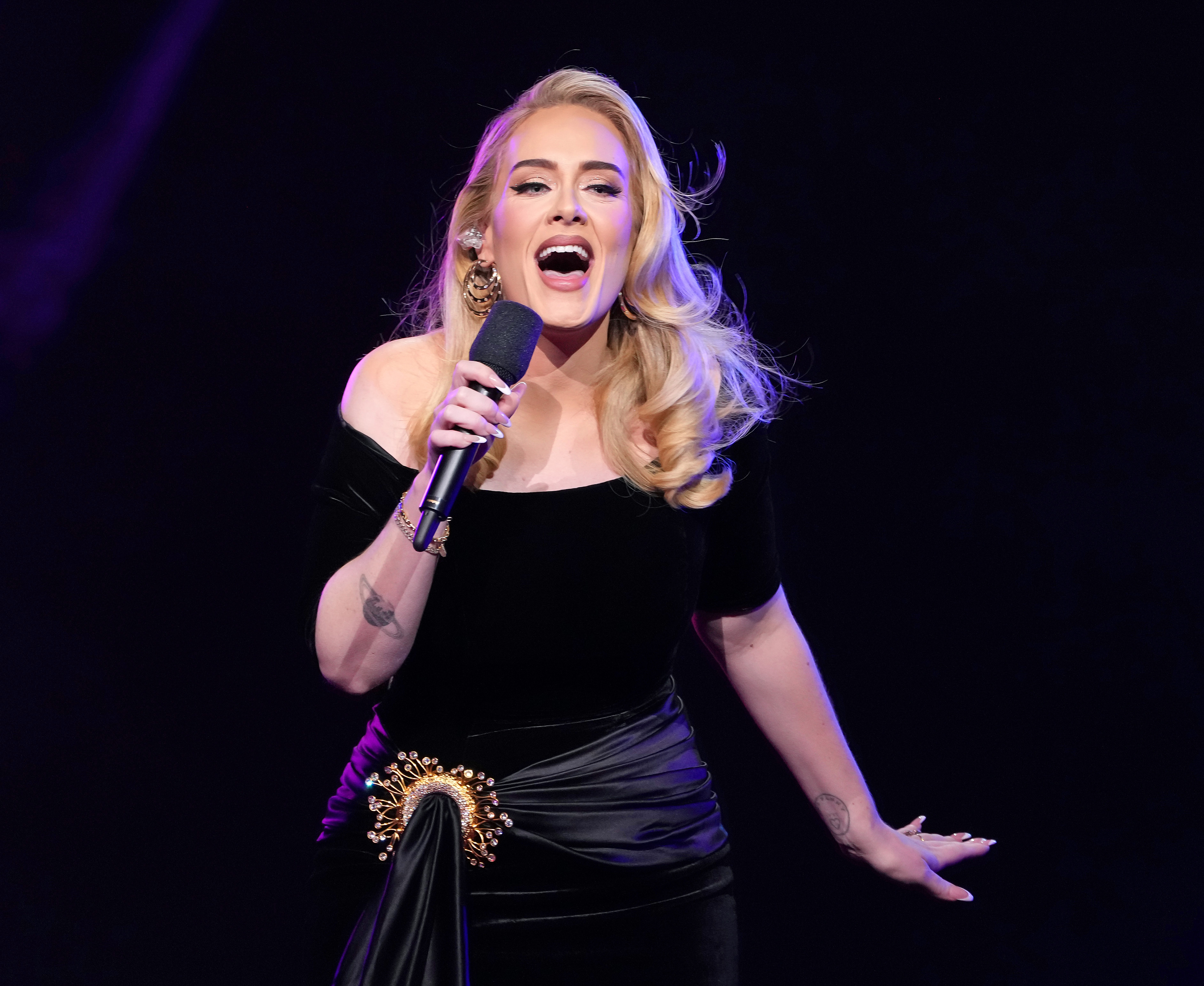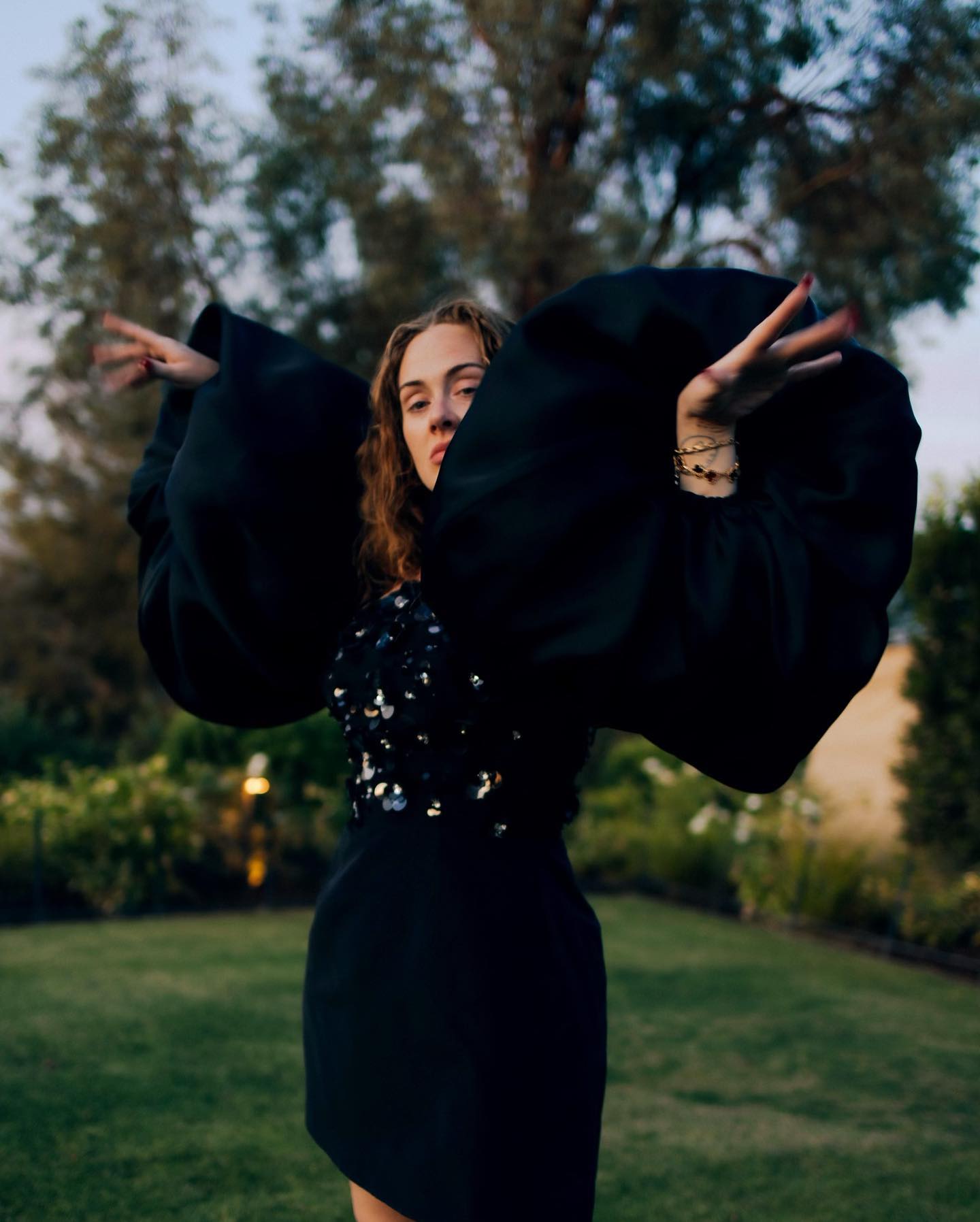 The clip was posted to TikTok and fans immediately began speculating whether the songstress was joking or serious about marrying her beau of two years.
Last week, Paul did little to dispel rumours they're married while promoting his new memoir on CBS Mornings with Gayle King.
"When I see her [Adele], should I say, 'Hi, Mrs. Paul?'" King asked.
Paul replied with a laugh while keeping mum, "You can say whatever you want."
He added: "We're in a good space. Happy."
However, he didn't want to touch too much on their personal life, saying: "It's not for the media. It's not for paparazzi. It's for us."
On October 15, Adele shared a series of herself backstage ahead of performing in Vegas as part of her residency and showed off a huge diamond ring.
"Weekend 31," the post was captioned.
In one shot, she holds up Paul's new memoir while giving fans a good look at her ring.
"It's the rock for me," one fan commented underneath. 
And now, the singer has reportedly 'confirmed' the rumours.
Celebrity gossip account Deuxmoi was sent two separate submissions from attendees at Alan Carr's LA comedy show, both explaining that Adele announced her marriage in response to one of Carr's questions.
"She didn't care if people knew she was there, [she] was heckling him, they're best friends," wrote one source. "When he asked if anyone got married recently she yelled 'I did'.
"[It] was super cute all around and was super sweet."
Adele has attracted persistent marriage rumours since she first began dating Paul in July 2021, when the pair were spotted on a date.
The couple met at a mutual friend's birthday party and immediately hit it off.
READ MORE: Brigitte Nielsen hits back at critics who say she's 'too old' to be a mum to her daughter.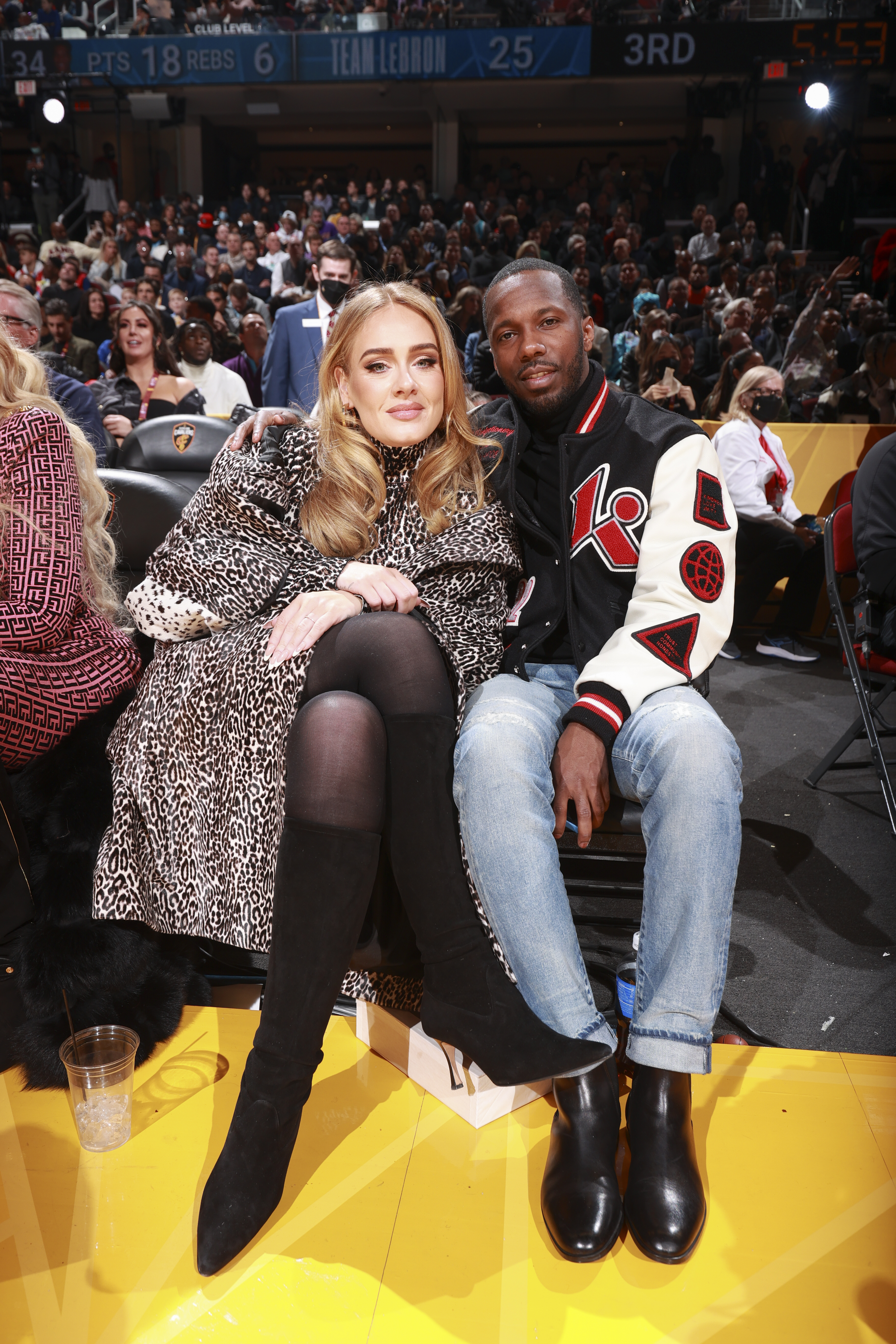 "I was a bit drunk," Adele revealed in a 2021 interview with Vogue. "I said, 'Do you want to sign me? I'm an athlete now.'"
"He was dancing. All the other guys were just sitting around. He was just dancing away," the singer added.
Last year, rumours began to fly that Adele and Paul had secretly tied the knot.
Adele cleared those rumours in an interview with Elle in which she said "I'm not married. I'm not married!…I'm just in loooove! I'm happy as I'll ever be."
"He's just hilarious," she later told Oprah. "Oh, he's so funny, he's hilarious, yeah. And very smart. You know, he's very, very smart. It's quite incredible watching him do what he does. And just the easiness of it."
She also said her romance with Paul is the first time she's loved herself and also the first time she's "been open to loving and being loved by someone else."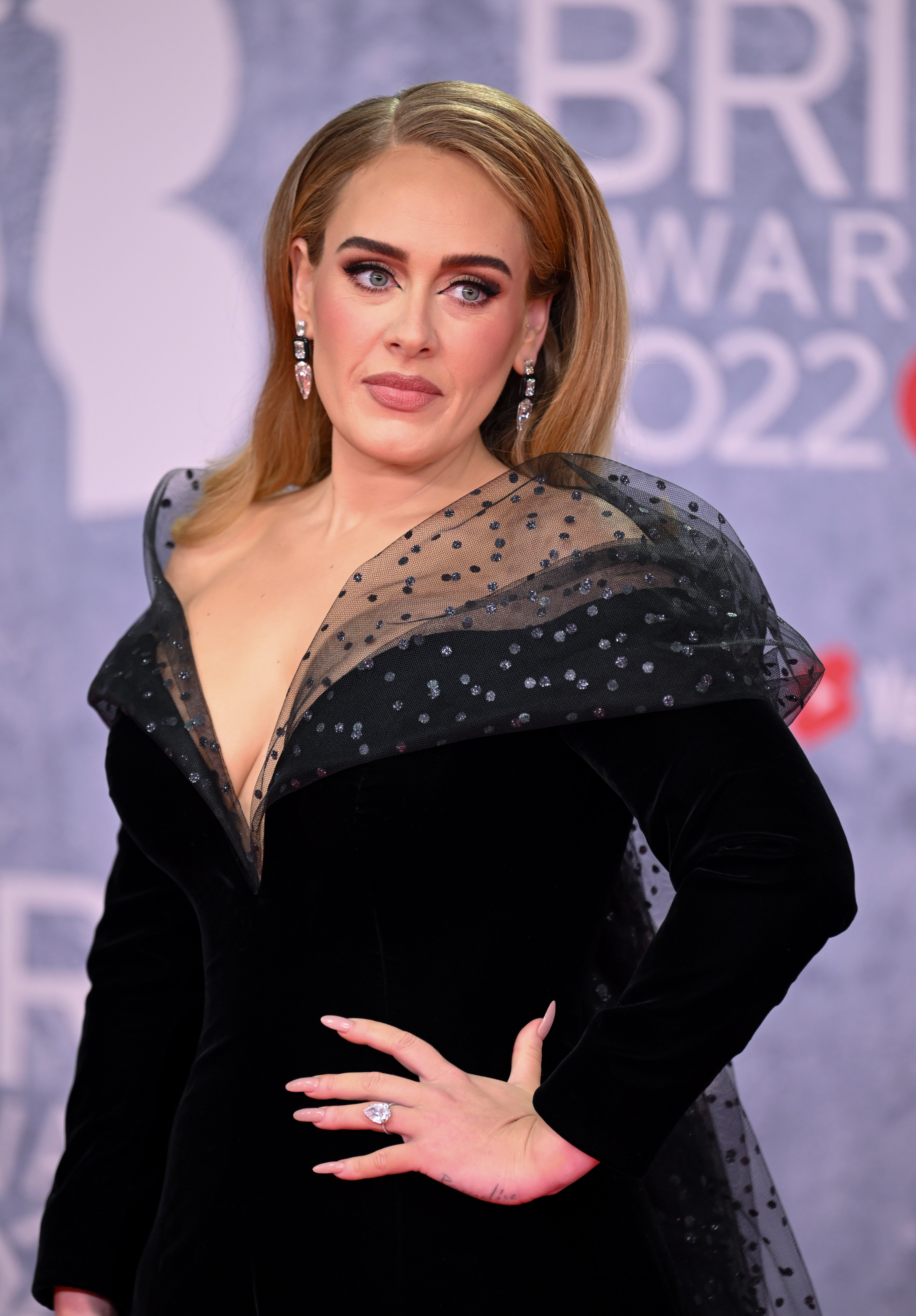 Breakup rumours swirled prior to her performance at the BRIT Awards in February 2022, which she seemingly shut down in a cheeky Instagram post.
"Hiya, so I'm really happy to say that I am performing at the Brits next week!! Anddddd I'll also be popping in to see Graham for a chat on the couch while I'm in town too! I'm looking forward to it!" Adele wrote.
She then added: "Oh, and Rich sends his love ♥️"
At the BRIT Awards, she then sparked engagement rumours when she sported a giant diamond ring on her left ring finger, which still haven't been confirmed.
When asked about it on national television a few days later, an appearance where she still wore the large sparkler, she coyly responded, "As if I would ever tell anyone if I was or wasn't."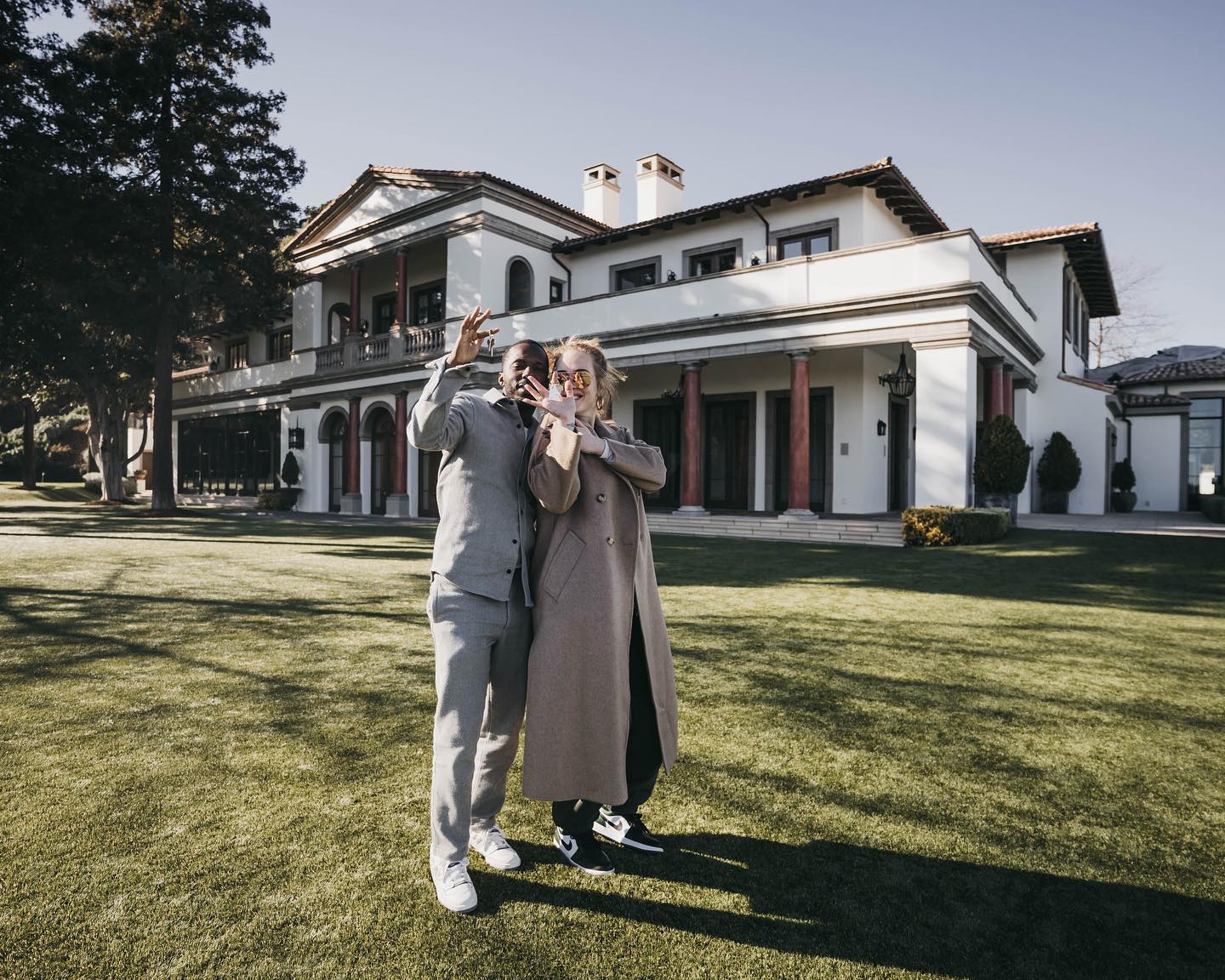 In May, Adele shared a series of snaps with Paul on her Instagram, with the lead photo being of the couple posing in front of a house together, holding up a set of keys.
"Time flies 💋 ✨ ♥️," the caption read.
It is unclear when the photos were taken, though in January, the megastar bought Sylvester Stallone's sprawling Beverly Hills estate for $80 million.
Since then, both Paul and Adele have spoken about wanting to have more kids.
Paul, 40, has three children from a past relationship, and Adele has her ten-year-old son Angelo Adkins with her ex-husband.
The songstress recently spoke to BBC's Desert Island Discs about how she "love[s] being a mum."
"I definitely would like a couple more kids," she said. "It would be wonderful if we can. If not, I've got Angelo. I just want to be happy."
Just a few weeks ago, she told fans at her Vegas residency that she's "ready to be a mother again soon".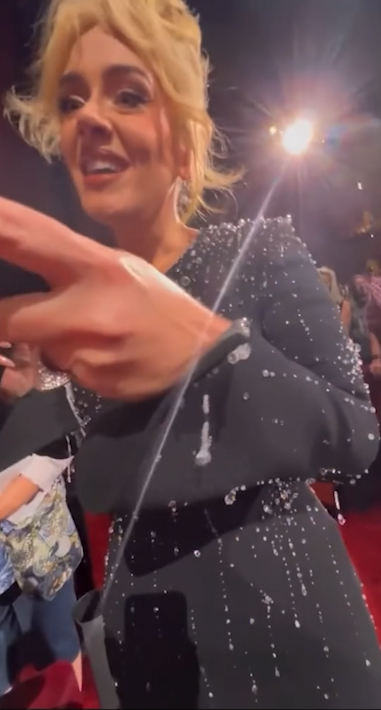 Footage of the star talking about her plan to expand her family was posted on TikTok
"I really want to be a mother again soon," she told a pregnant fan.
Talking about baby names with the fan, she said that keeps a list of her favourite names on her phone.
"I've actually been writing lists. So every time I see a name that I like, I write it down in my phone,'' she said.
Adele added that partner Rich Paul loves the name Parker.
"I can't say Parker, because Rich likes that name!" she added.
Paul is also celebrating the release of his new memoir, Lucky Me: A Memoir of Changing the Odds, which details Paul's rough upbringing, with a mother suffering from drug addiction and often not returning for several days in a row.
In his book, he explains a number of other childhood traumas, which he told People resonated with his partner, Adele.
Paul said the Rolling in the Deep singer had an "emotional" response to reading it.
"I think a lot of it probably hit home, so yeah, it was a difficult read [for her]." 
Adele has also been open about her own childhood struggles in the past.
Her father disappeared when she was young, only coming back into her life in her 20s – once her career had taken off.
In an interview with Oprah in 2021, Adele spoke about the interaction she had with her father shortly before he passed: "I went to go and see him in Wales and I wanted to play him To Be Loved. My main goal in life is to be loved and love."
"I wanted to go back to my dad and tell him, 'You're the reason I haven't done that yet.' He was the reason I didn't fully access what it means to be in a loving, loving relationship with somebody."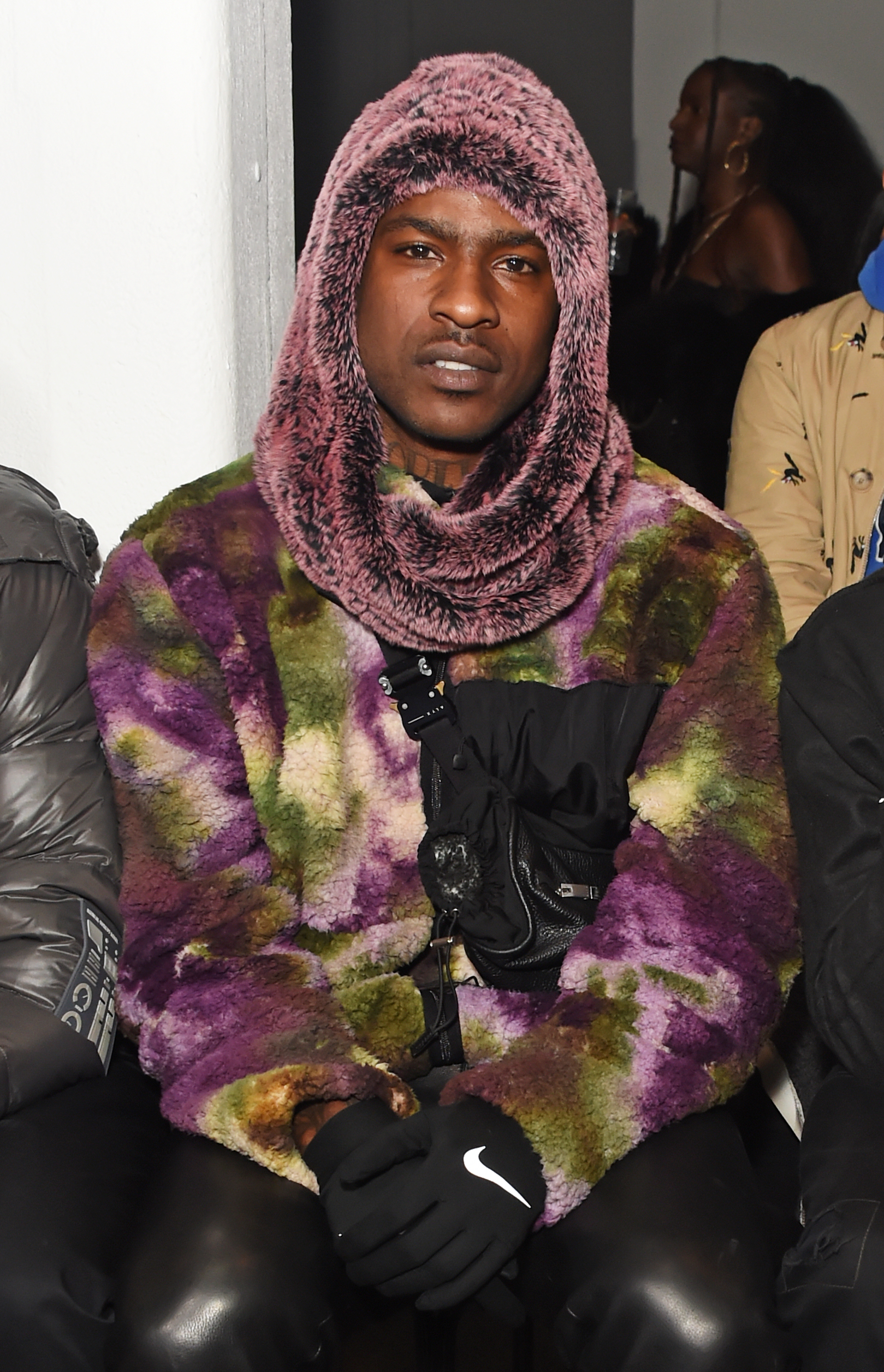 Skepta
In September 2019, rumours flew that Adele was dating British rapper Skepta. It was widely reported the pair – both from Tottenham, London – dated for five months after her marriage came to an end. They have since split.
Lyrics from Skepta's 2019 song 'Mic Check' are reportedly about the singer: "Can you handle the fame? You know you're f—ing with a star. When you're f—ing with me, they talk about you in the press." This, however, has not been confirmed.
On June 29, 2020, Skepta left a flirty message for Adele in the comments of one of her Instagram posts, causing fans to wonder if the pair were back on.
Then in October 2020, reports circulated that they were officially dating — but Adele was quick to put those rumours to bed, joking she was "going back to my cave now to be the (single) cat lady that I am."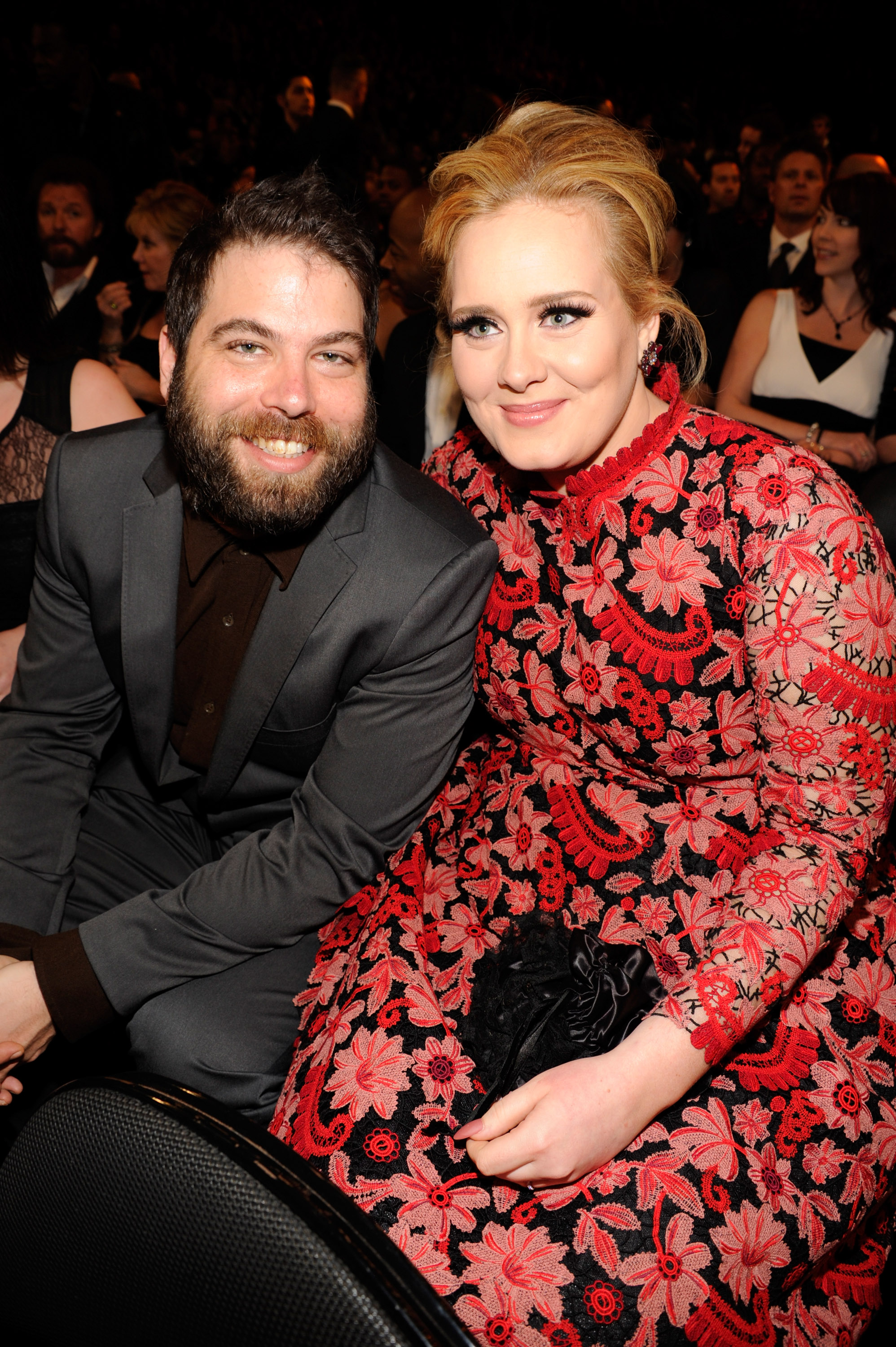 Simon Konecki
Adele began dating Simon Konecki in 2011, and they welcomed their son, Angelo, in 2012. In 2016, after five years of dating, Adele and Konecki tied the knot.
She confirmed the wedding in one of her acceptance speeches at the 2017 Grammys, calling Konecki her husband.
In March 2017, at a concert in Brisbane, Australia, she told the crowd, "I'm married now. I've found my next person."
However, it was short-lived.
"Adele and her partner have separated," a statement read from the singer's publicist in April 2019. "They are committed to raising their son together lovingly. As always they ask for privacy. There will be no further comment."
It's believed the couple did not sign a prenup before marrying in April 2016. They reportedly live across the street from each other for the sake of their son.
In 2022, Adele revealed she had a secret boyfriend after her divorce – but the identity of the mystery man remains unknown.
READ MORE: Adele says her weight loss left some fans feeling 'very betrayed'
https://www.instagram.com/p/Cfg8owHgD4h/
Mr 21: The man behind Adele's album, 21
Adele fans coined the phrase 'Mr 21' for the man behind the singer's hit songs 'Rolling in the Deep', 'Set Fire to the Rain', 'Turning Tables' and 'Someone Like You' from her second album, 21.
The pair apparently dated from 2008 to 2009, and in an interview with Out, Adele said she would have given up her "career, friendships and hobbies" to be with him.
"He was my soul mate," she said. "We had everything – on every level we were totally right. We'd finish each other's sentences, and he could just pick up how I was feeling by the look in my eye, down to a T, and we loved the same things and hated the same things, and we were brave when the other was brave and weak when the other one was weak.
"And I think that's rare when you find the full circle in one person, and I think that's what I'll always be looking for in other men."
In an interview with Vogue in 2012, Adele admitted that while he "was great", the relationship was never going to work.
"And for ages I was like, 'As if he deserves any f—ing kudos for inspiring my record'," she said. "But now, after some time, it only seems right that the person who so far has had the biggest impact on me [and] has now changed my life for f—ing ever with this album – deserves a little credit.
"I can do things that I never dreamed I'd be able to do. If I hadn't met him, I think I'd still be that little girl I was when I was 18. And the best thing is, I now know what I want for myself and from someone else. I didn't know what I wanted before."
'Rumour Has It' was written about friends who believed rumours following her split from Mr 21.
"People might think it's about blogs and magazines and papers, but it's not," she said of the track. "It's about my own friends believing stuff that they hear about me, which is pretty mortifying, really."
It's been rumoured Mr 21 is Alex Sturrock, Adele's photographer throughout her An Evening with Adele tour.
'Someone Like You' was written after Adele learned the man had become engaged to someone else following their split.
https://www.instagram.com/p/CfbzWxTgJUs/
The cheating boyfriend who inspired Adele's album, 19
Adele's first-known love was the man who inspired her debut album 19. Adele dumped the anonymous boyfriend after he cheated on her. In an interview with The Guardian in 2008, she revealed she dumped him via text.
"I prefer people to write it down in a message or text or email," she said, explaining that she hates confrontation. "When I broke up with my boyfriend I did it by text. 'Babe, I can't do it no more.'"
He inspired the songs 'Chasing Pavements', 'Cold Shoulder', 'Melt My Heart to Stone', 'First Love', 'Right as Rain' and 'Tired'.
In 2011, Adele revealed the man wanted a cut of her royalties for being the inspiration behind 19.
"For about a week he was calling and was deadly serious about it," Adele told The Sun. "Finally, I said, 'Well, you made my life hell, so I lived it and now I deserve it.' He really thought he'd had some input into the creative process by being a pr–k. I'll give him this credit – he made me an adult and put me on the road that I'm travelling."
Adele's song 'Daydreamer', however, is about a different boy: A bisexual friend she had fallen in love with who, at her 18th birthday party, told her he felt the same way only to leave four hours later with one of her gay friends.
She recalled thinking, "'We're not even going out yet and you've cheated on me already!' So 'Daydreamer' is about everything I wanted him to be. The daydream of him."
For a daily dose of 9Honey, subscribe to our newsletter here.