Braunwyn Windham-Burke made history last year when she became the first Real Housewives star to come out as gay.
The 42-year-old, who has been married to her husband Sean for over two decades, told GLAAD last year that she'd always known deep down that she was gay, but had never been comfortable enough to say it.
https://www.instagram.com/p/CNxrV7aFJN2/
Here's everything to know about Braunwyn Windham-Burke, her dating history, her husband, her seven kids, and how she came out.
Who was Braunwyn Windham-Burke's girlfriend?
The Real Housewives of Orange County star introduced fans to her girlfriend Kris last December on the same day she came out as gay. However, reports claim the pair split earlier this month but are "still friendly".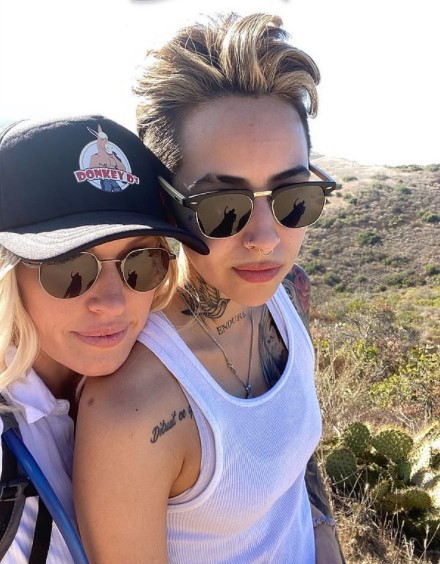 They began dating in the second half of last year, after apparently meeting on a dating app. Windham-Burke has said that Kris had spent time with her husband and kids.
"It's only as weird as you make it," she said. "I don't know how we are making it all work right now, but we are."
What happened with Braunwyn Windham-Burke's husband?
Braunwyn and her husband, Sean, are still married after over 20 years together. They plan to remain together even now that she has come out as gay and is dating other people.
"Sean and I are still married, I plan on staying married," she said in an interview with GLAAD. "I love Sean. I love him dearly, he is my person, he is my family. But I'm not attracted to men and I never have been."
The couple share seven kids: Hazel, 2, Koa, 4, twins Caden and Curran, 7, Jacob, 15, Rowan, 18, and Bella, 20.
https://www.instagram.com/p/CNSdRLllU2v/?utm_source=ig_embed
Earlier this year, when a fan asked on Instagram if she was "staying married" or "moving forward", Braunwyn confirmed they were trying to maintain an open relationship.
"We are trying to do both," she explained. "He's my best friend and family. We know it might be impossible, but we're going to try and make this 'open' marriage work."
A month later, the reality star admitted that while Burke is allowed to date other women, she would be "heartbroken" if he were to fall in love with someone else.
"We're working through this," she shared. "We can't figure this out on our own. This is a lot. We're a little bit crazy, but this is hard and we're working it out."
"I am kind of a jealous person. Sean knows this, we talk about it in therapy," she later added. "This is actually the biggest thing we're working on in therapy."
https://www.instagram.com/p/CKsYsowl3Y6/?utm_source=ig_embed
In another response, she said "We've been together since we were teenagers. I don't know what life without him is like, and that scares me. That scares me a lot."
How did Braunwyn Windham-Burke come out?
Windham-Burke came out in an interview with GLAAD, revealing it has taken her more than four decades to comfortably talk about it in public.
"I'm just now starting to feel like I'm becoming the woman I'm supposed to be," she said. "I've always known it, but it took me, personally, 42 years to be comfortable in my own skin to say that."
She said a producer on Real Housewives helped her begin to accept her truth, after there was a scene on the show where Braunwyn made out with another female cast member, Tamra.
"I had a scene with Tamra that everyone kind of talked about," she said. "When we were getting ready for the reunion I was talking to a producer that I trust a lot, his name was James, and he said, 'How do you feel about this? Was it a drunken mistake or is this a part of who you are?' And I said, 'This is who I am.'"
Braunwyn Windham-Burke's relationship history
Braunwyn and her husband met when they were just teenagers. They began dating at the age of 18 and got married four years later.
https://www.instagram.com/p/CMaEjyPFiP3/?utm_source=ig_embed
The couple welcomed their first child, Bella, within the first year of their marriage, then they went on to have six more kids over the next two decades.
During the RHOC reunion in 2019, Braunwyn admitted she and Sean separated for a short time after she cheated on him and left him with their three kids.
She left and moved to Hawaii. "I told Sean I was done. I just didn't want to be a single mom anymore. He traveled 25 days a month," she admitted to Andy Cohen at the reunion.
After a few months apart, Sean flew down to Hawaii and re-proposed to Braunwyn –– he then quit his job and became a stay-at-home dad.
Braunwyn has revealed that when Sean turned 35, they decided to have a threesome, which ended up becoming a regular occurrence for the couple.
She came out to Sean during 2020's COVID quarantine, which is when she met and started dating Kris.
https://www.instagram.com/p/CNXl7Pol9zA/
What is Braunwyn Windham-Burke's net worth?
The reality star reportedly has a net worth of about US$3 million (approx. $3.9 million).
She joined Real Housewives in 2019, and also runs a blog called Barefoot in Heels.
Her husband Sean is the current president of a business organisation called ChannelStars.
Are Tamra and Braunwyn still friends?
Braunwyn Windham-Burke and Tamra Judge are no longer Real Housewives co-stars, but they remain as good friends as ever. Last December, after Braunwyn came out as gay, she thanked Tamra on Instagram as being one of the only Housewives to support her.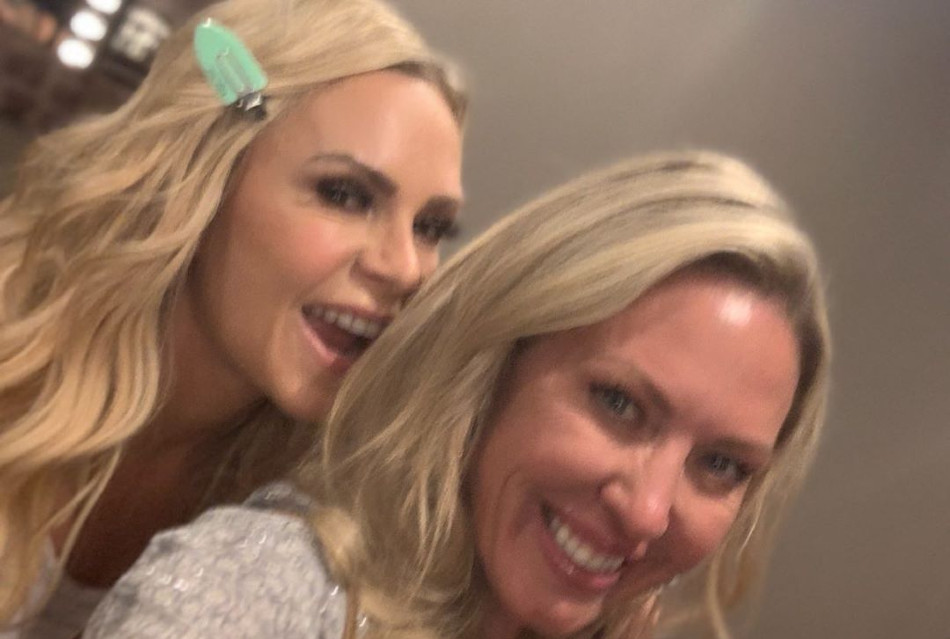 "Tamra has been the only person from RHOC that has been there for me, she knew I was sober and kept it to herself, she knew we were struggling with our daughter's mental health issues and listened, she got me through a day that was so hard I was physically shaking."
Tamra left the Real Housewives cast in 2020 after being on the show for 12 years.