Kim Kardashian's birthday card to Kourtney Kardashian may have needed a quick fact check!
Kourtney, who recently celebrated her 42nd birthday, shared a photo of Kim getting her age wrong in her message.
"So Kim thinks I'm 41," Kourtney, 42, said in her Instagram Story. "I guess last year really didn't count."
READ MORE: Katie Holmes shares rare photos of her daughter Suri on her 15th birthday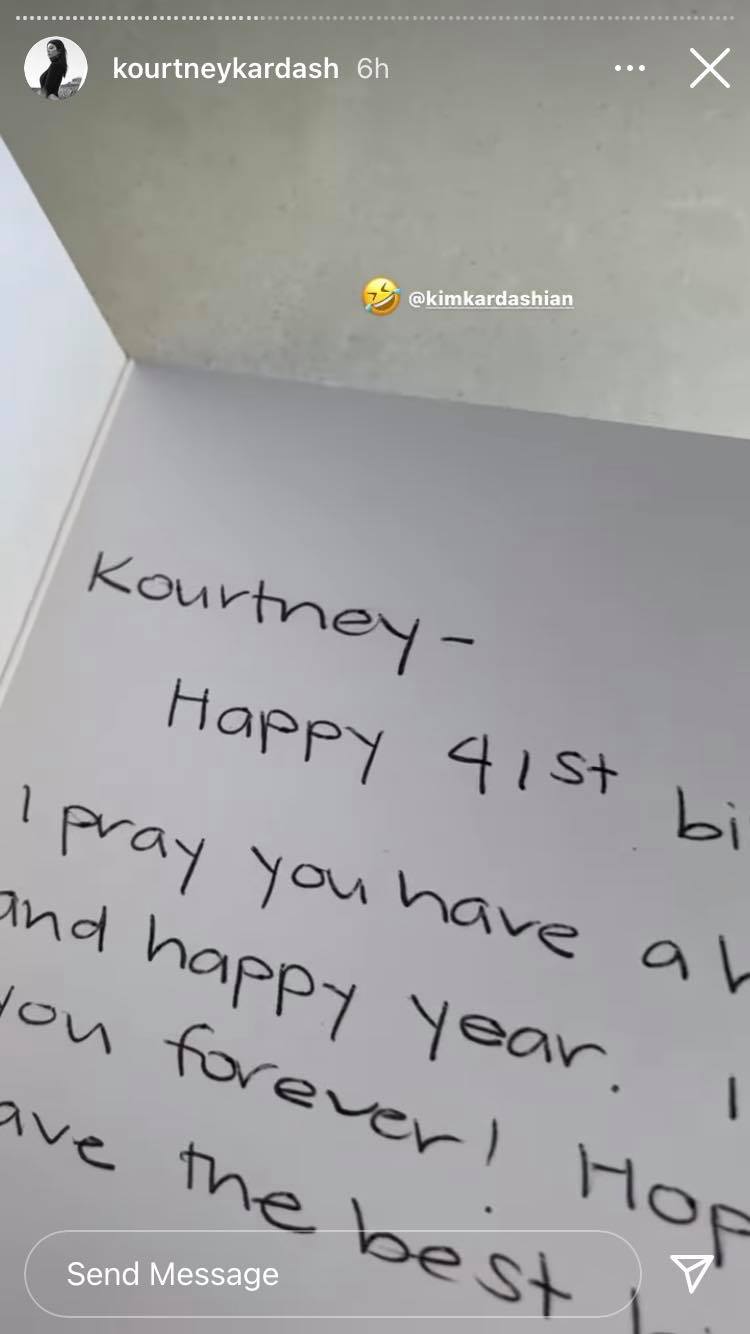 Kim, 40, replied to the error on her own Instagram, writing, "My bad," with a face-palm emoji.
The SKIMS founder also shared a lengthy message to her sister on the special occasion, with several photos of them from over the years.
"Happy Birthday to my Armenian Queen @kourtneykardash! The person on this planet I've known the longest! The person that will try any beauty treatment with me LOL about Kourt…There's NO ONE like you!" Kim captioned her Instagram post.
READ MORE: Travis Barker flaunts relationship with Kourtney Kardashian on her 42nd birthday: 'You're a blessing'
https://www.instagram.com/p/CNz_vHggc3V/
She continued, "You always know what you want in this life and will never conform to what others ideals are and I admire that so much! You always stick up for what's right and have become the best therapist a girl could ask for! I love you too the end of time and beyond! Have the best birthday, you deserve it all!!!"
Kourtney's new boyfriend Travis Barker also penned a loving tribute to his girlfriend on the special occasion.
"I F—ING LOVE YOU!," Barker, 45, captioned a slideshow of images of the couple. "YOU'RE A BLESSING TO THIS WORLD…HAPPY BIRTHDAY, @kourtneykardash."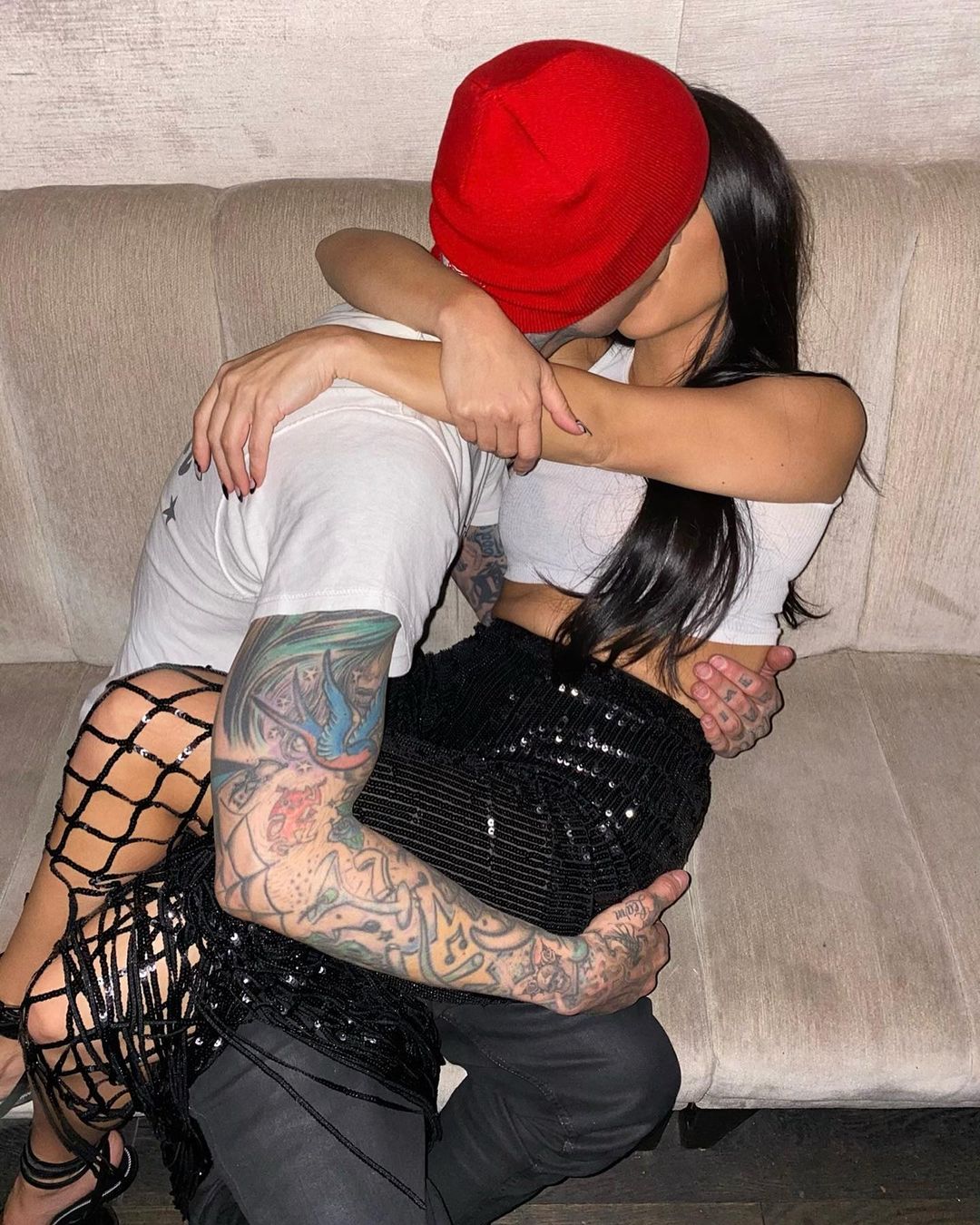 Kim also shared a video of an extravagant arrangement of white tulips on the floor of Kourtney's home, with a hanging installation of gardenias from her boyfriend.
"Ok, I just walked into the most gorgeous flower arrangement. You can smell the entire house," Kim said in an Instagram clip. "This is so beautiful. I've never seen anything like this."