Actress Alice Evans has shared text messages allegedly exchanged between her estranged husband Ioan Gruffudd and their eldest daughter amid the former couple's bitter divorce.
Taking to her Instagram page, the 53-year-old 102 Dalmations star shared messages Gruffudd, 48, allegedly sent to 12-year-old daughter Ella, in which he reprimands her for hacking his Instagram account and, in a separate exchange, allegedly explains why he can't see her.
"This isn't a kind and loving father daughter relationship. A lot needs to happen before something like this can become possible," Gruffudd allegedly writes to Ella in one of the messages.
READ MORE: Original Mouseketeer and 'troublemaker' dies at 77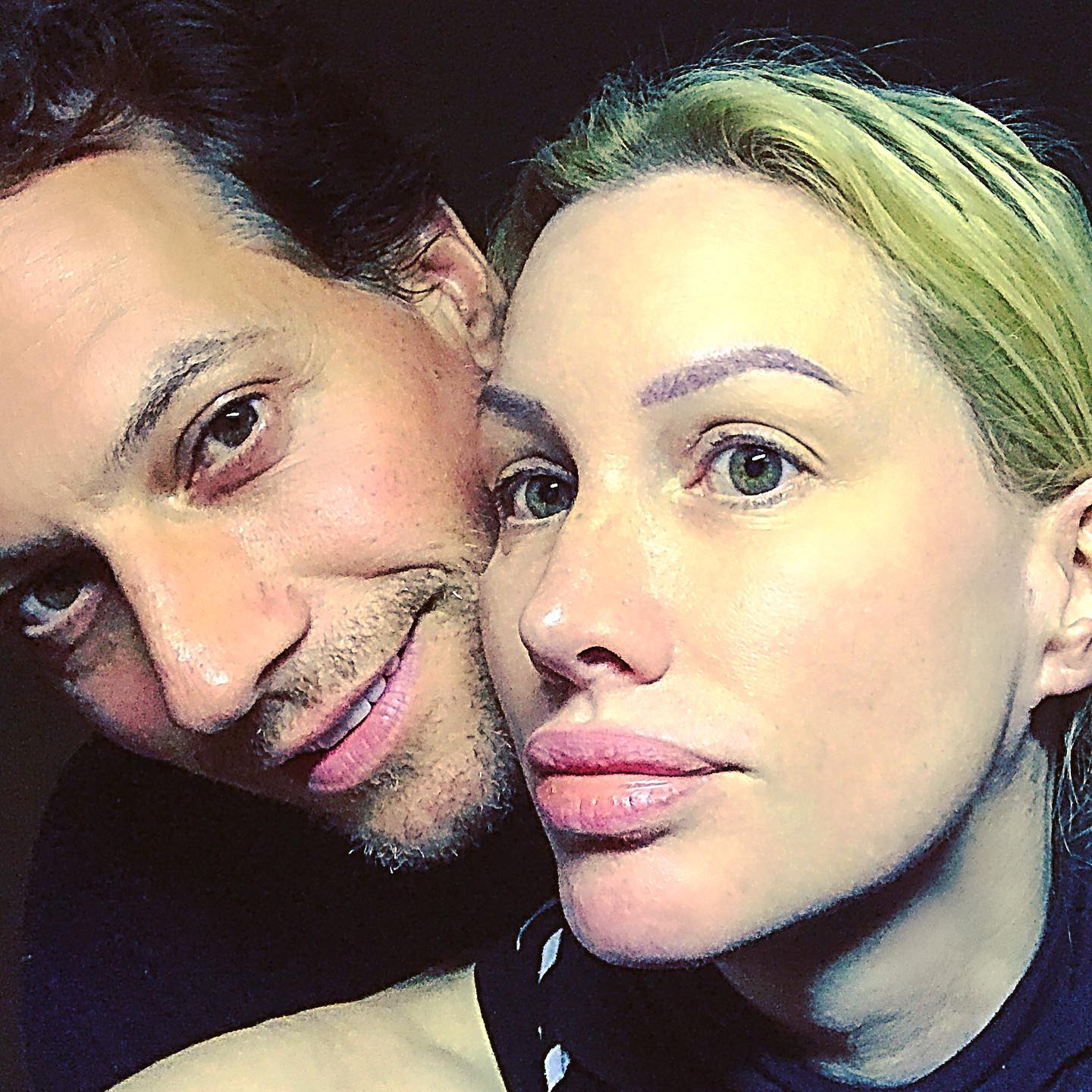 Evans' screenshots and sharing of the alleged text messages follows Gruffudd's court filing for joint custody of Ella and her eight-year-old sister, Elsie, which, according to court documents, includes an accusation from Gruffudd that Evans has been attempting to prevent him from communicating with his daughters, as well as allegations of verbal abuse.
Gruffudd's petition for joint custody came months after Evans filed for full custody of the children, in a split that's been ongoing since last year.
"Anybody see a slight difference in the way my husband is presenting his relationships with his kids and the reality? This is just ONE text. You still all believe him?" Evans wrote on Instagram alongside a screenshot of a message allegedly sent by Gruffudd to Ella.
In the message, Gruffudd allegedly wrote: "Hi Ella. No, I won't be taking you to a concert. The last time you and I spoke you threatened me with calling child protective services. You then hacked my Instagram and posted disgusting comments that made the newspapers. This isn't a kind and loving father daughter relationship."
"A lot needs to happen before something like this can become possible," Gruffudd's alleged message continued. "I am in therapy, you will need to go back into therapy as well. Until then, we cannot move forward like nothing happened as your actions have been far to serious."
The messages preceding and following that text message were not shared. Gruffudd has not publicly responded to Evans' sharing of the screenshots nor her claims as of yet.
READ MORE: Anya Taylor-Joy reportedly wed Malcolm McRae in secret before returning to Australia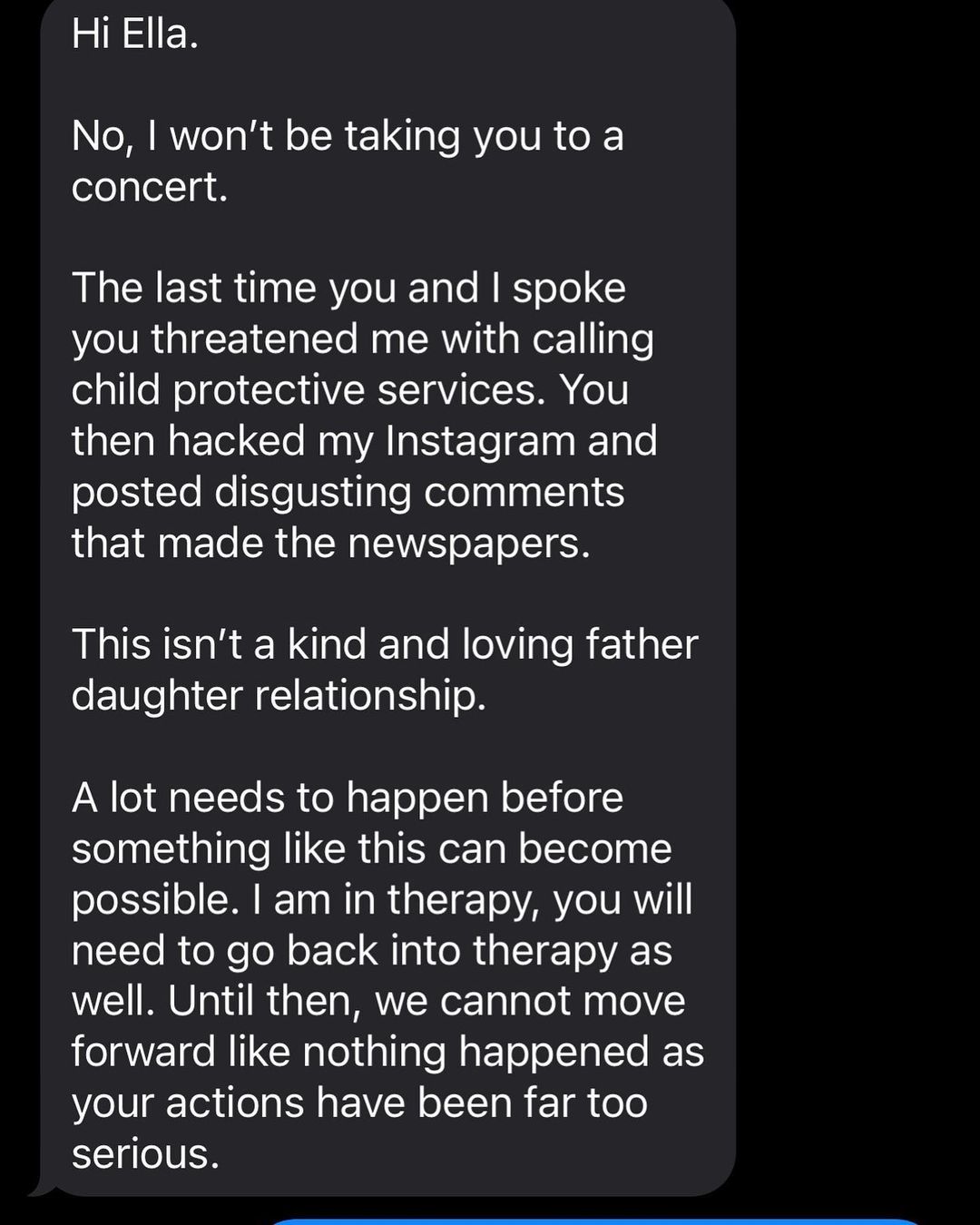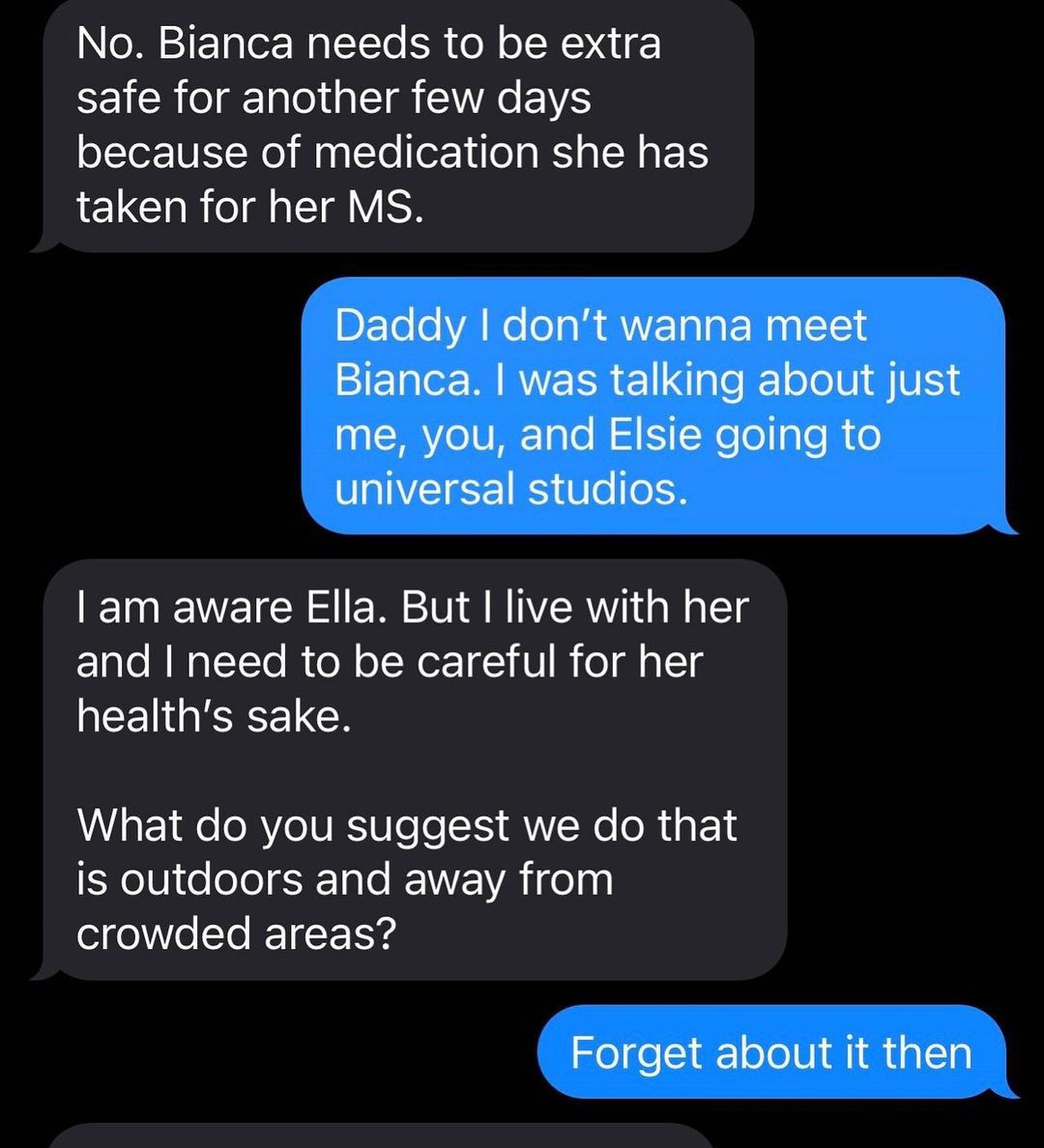 In addition to Evans re-sharing a loving email allegedly sent to her by Gruffudd days before he allegedly told her he wanted to break up in August 2020, Evans also shared another alleged conversation between the Fantastic Four actor and Ella, where Gruffudd allegedly explains why he can't take her to Universal Studios.
"No. Bianca needs to be extra safe for another few days because of medication she has taken for her MS," Gruffudd allegedly wrote to Ella, according to Evans' screenshot. Australian actress Bianca Wallace, 29, is Gruffudd's girlfriend, and has multiple sclerosis.
"Daddy I don't want to meet Bianca. I was talking about just me, you, and Elsie going to Universal Studios," Ella allegedly wrote back.
"I am aware Ella. But I live with her and I need to be careful for her health's sake. What do you suggest we do that is outdoors and away from crowded areas?" Gruffudd allegedly replied, to which Ella allegedly said, "Forget about it then."
"What happens whenever my eldest asks to see her Dad," Evans captioned the post. "Some bulls–t reason that he can't. By the way, I have been 50-80% bedbound with [fibromyalgia] for the past 13 years. He would say to me over and over when I told him I was sorry I couldn't come to an event 'I didn't sign up for this! I didn't sign up for life with a chronically sick person!' #liarslie."
READ MORE: Harry praises mum, Nelson Mandela in emotional UN speech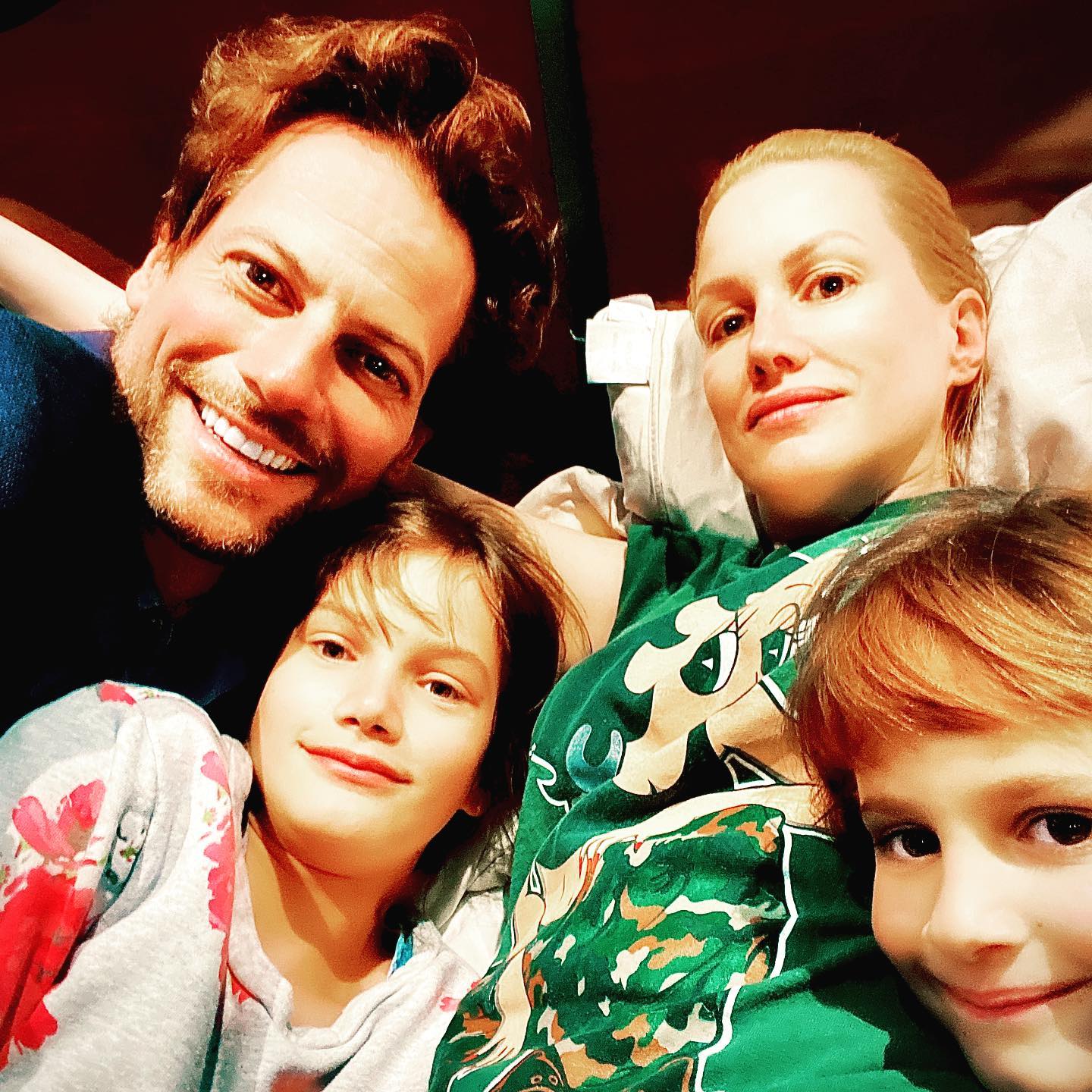 Evans also broke down in tears on her Instagram Stories as she flipped through a court document from the divorce, where Gruffudd appears to speak about his previous claims she verbally abused him throughout their 14-year marriage.
"I've just started to read this declaration from Ioan. It is utterly disgusting and absolutely packed with lies, saying that he was the major caregiver and that I would get up at 11am and drink," Evans says in a video message to her followers.
"That's just not true, just absolutely not true. I've looked after these girls every day of their lives since they were born. I think I've been away like nine nights.
"He's refused to contact them for the last week. He met somebody else and he left us that's the truth. I just have to go on here and say that you can't say these things about people. I know so much about him and I would not say this," she claimed.
READ MORE: Russell Crowe takes his kids to the 'office'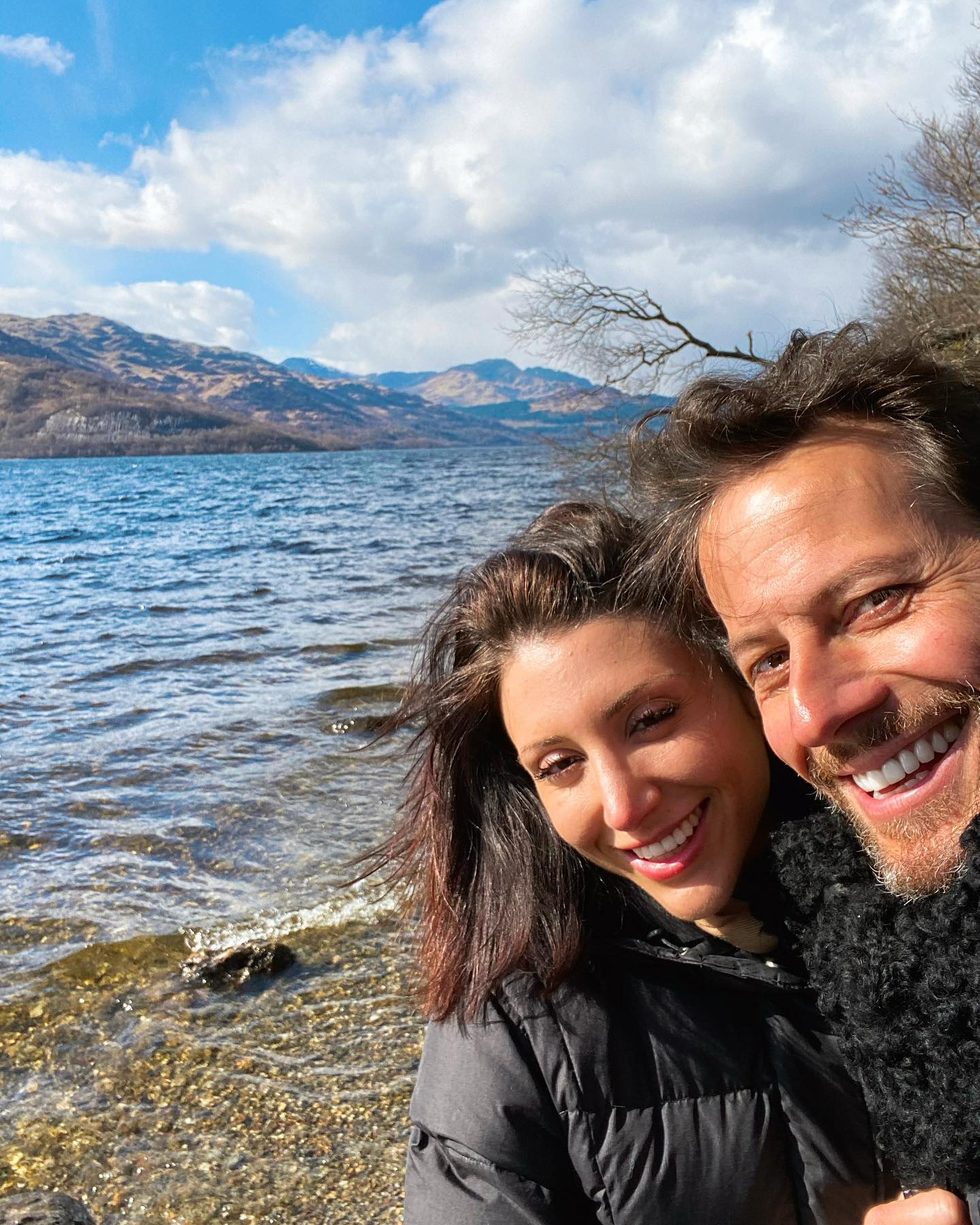 Earlier this month, Gruffudd requested joint custody of the children in a Los Angeles court, which included claims he had not seen Ella since July 2021. He also claimed Evans had been "interfering in [his] relationship with them" and alluded to Evans' "false social media narrative."
Gruffudd also asked the judge for Ella and Elsie to attend therapy as he is concerned about the effect of the split on them.
The actor split from Evans in January 2021, and filed for divorce in March 2021.
Months later, Gruffudd began dating 30-year-old Australian actress Wallace, however, Evans has accused the couple of conducting a three-year affair behind her back, which they have denied. Both Wallace and Gruffudd have a restraining order against Evans.
For a daily dose of 9Honey, subscribe to our newsletter here.