Kylie Jenner has revealed her son's name is still Wolf on his birth certificate amid rumours she had already changed it.
Keeping fans in limbo, Jenner, 25, hinted she may reveal his new name in season three of The Kardashians. Speaking in the season two finale, she said: "This year has been very transformative for me.
"There's so many amazing things that I'm really excited about, [to] hang out with my babies and really dive in to my work.
"My baby's name is still Wolf, I'll let you guys know when I change it. Maybe I'll tell you guys in season three."
READ MORE: Why G Flip didn't invite their family to ARIAs
The mum-of-two and her partner Travis Scott welcomed their second child in February 2022 and later shared his name with fans by posting a black Instagram Story with the words "Wolf Webster" in white.
Taking to social media weeks later, Jenner broke the news about her change of heart, posting a statement on her Instagram story that read: "FYI our son's name is not Wolf anymore. We just really didn't feel like it was him.
"Just wanted to share because I keep seeing Wolf everywhere."
Jenner previously opened up about the "pressure" she felt at the hospital to name their baby boy Wolf.
"We really didn't have a name [going in]," the makeup mogul confessed to "momager" Kris Jenner in a September episode of their Hulu show.
"We thought it was going to come to us when we saw him, and it didn't."
READ MORE: NeNe Leakes confirms son Brentt Leakes is home for the holidays two months after suffering stroke and heart attack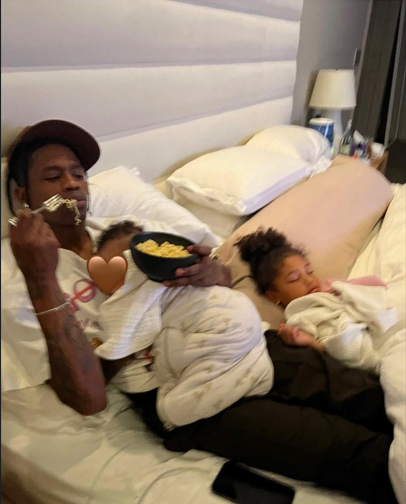 Jenner also admitted to feeling overwhelmed when it came time "to sign the birth certificate," noting that her son needed some kind of identification "or else they register him without a name or Social Security number."
The Kylie Cosmetics CEO hasn't only withheld her son's name from fans, she has also remained secretive about her son's identity by not yet revealing his face on social media.
READ MORE: Sex and the City star engaged to friend of 41 years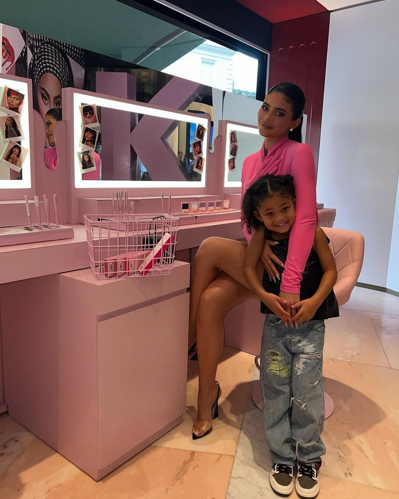 READ MORE: ARIA Awards 2022: Full list of winners and nominees
While some fans create conspiracies and speculate the new name, others have taken to social media to call out the entitlement people feel to celebrities and their private lives.
This rhetoric has been echoed by other celebrities such as Blake Lively, who announced her pregnancy on Instagram so that "the 11 guys waiting outside my home for a unicorn sighting will leave me alone."
Other celebrities such as George Clooney, Ashton Kutcher and Gigi Hadid have also publicly called for more respect of privacy, particularly when it comes to children.
For a daily dose of 9Honey, subscribe to our newsletter here.