Nick Kyrgios has credited his girlfriend Costeen Hatzi for helping him reform both on and off the tennis court.
Chatting on Logan Paul's podcast Impaulsive, the tennis ace admitted he struggled both in his professional and personal life in recent years, and it wasn't until he reassessed his inner circle that he began to see positive changes. 
"For me, it's really hard to bring someone on your team, especially now," the 27-year-old told Paul and his co-host Mike Majlak. "Everything I've created has been my best friend and I've got a tight-knit group. I just can't bring someone else into the team now. I think it's just too far gone."
And among those in his close-knit entourage is his girlfriend of 14 months, Hatzi, who he says definitely helped in many ways.
READ MORE: Liam Neeson slams talk show for 'uncomfortable' interview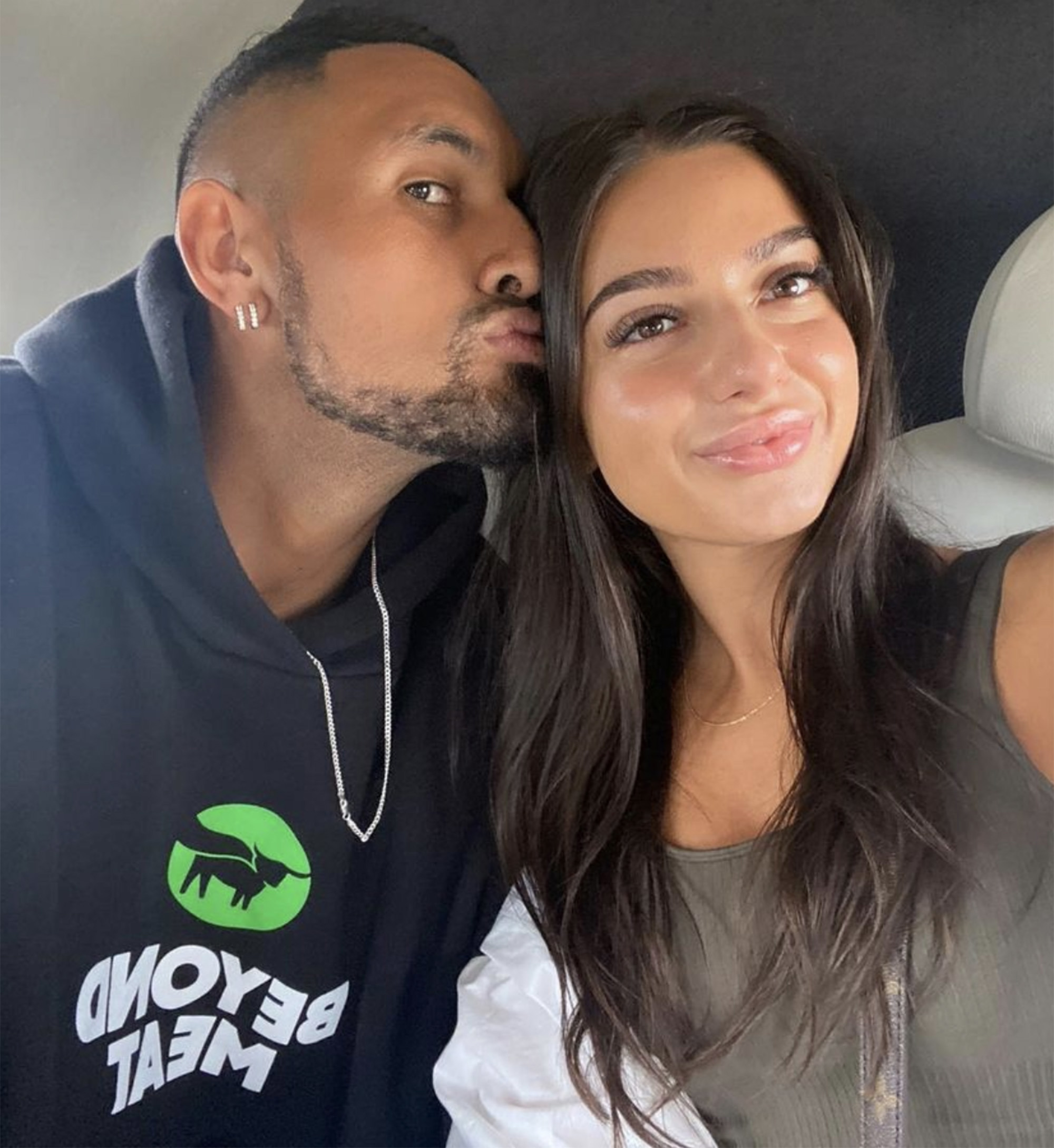 "I think she definitely played a part in it," Kyrgios said. "I don't think I listen to her. I feel like she gave me confidence. She was like, 'You can really do [this].' Just things like that, just being present at times."
"[She said], 'You've got the talent here and you can actually go this far' after I lost a bit of belief in myself."
READ MORE: Former Miss Universe Australia' ex speaks out four months after shock split
During his darkest times, Kyrgios said he turned to substances to help him cope. His drinking got out of control and at times he was drinking during tournaments. 
"It was pretty much every day," he recalled. "About three, four years ago, I reckon I was drinking five, six times a week and still competing at the highest level, which was really unhealthy."
https://www.instagram.com/p/Cm-OFJtSsol/?hl=en
"It was like I would wake up and just be like I have to play [Rafael] Nadal in a couple of hours or like Stefanos Tsitsipas, these top guys. It's just not sustainable.
"I won a tournament doing it and it's funny because the media was like, 'Has Kyrgios turned a corner?' It was like the worst I'd ever been."
Kyrgios says now his drinking is under control and he will have a drink only in social or family settings. 
READ MORE: Emmy-nominated Hill Street Blues star dies aged 83
"My brother got married two days ago so I had drinks there," he shared. "Now I feel like more under control."
When asked by Paul if Hatzi also helped him become sober, the tennis star said it was a combination of his love and life.
"Yeah, but I feel like I was just ready to move to the next phase of my life," he said. 
For a daily dose of 9Honey, subscribe to our newsletter here.