Presenting your baby to photographers outside the hospital is usually a move reserved for members of the royal family.
However, in 1968, the King of Rock and Roll Elvis Presley and his equally-famous wife Priscilla outdid the British monarchy after the birth of their daughter, Lisa Marie.
Priscilla went into labour with her only daughter in the early hours of February 1 in Graceland. The Unchained Melody crooner was still asleep when Priscilla woke him from his slumber, urging him to take her to the hospital.
READ MORE: Moment nobody saw during infamous Madonna and Britney kiss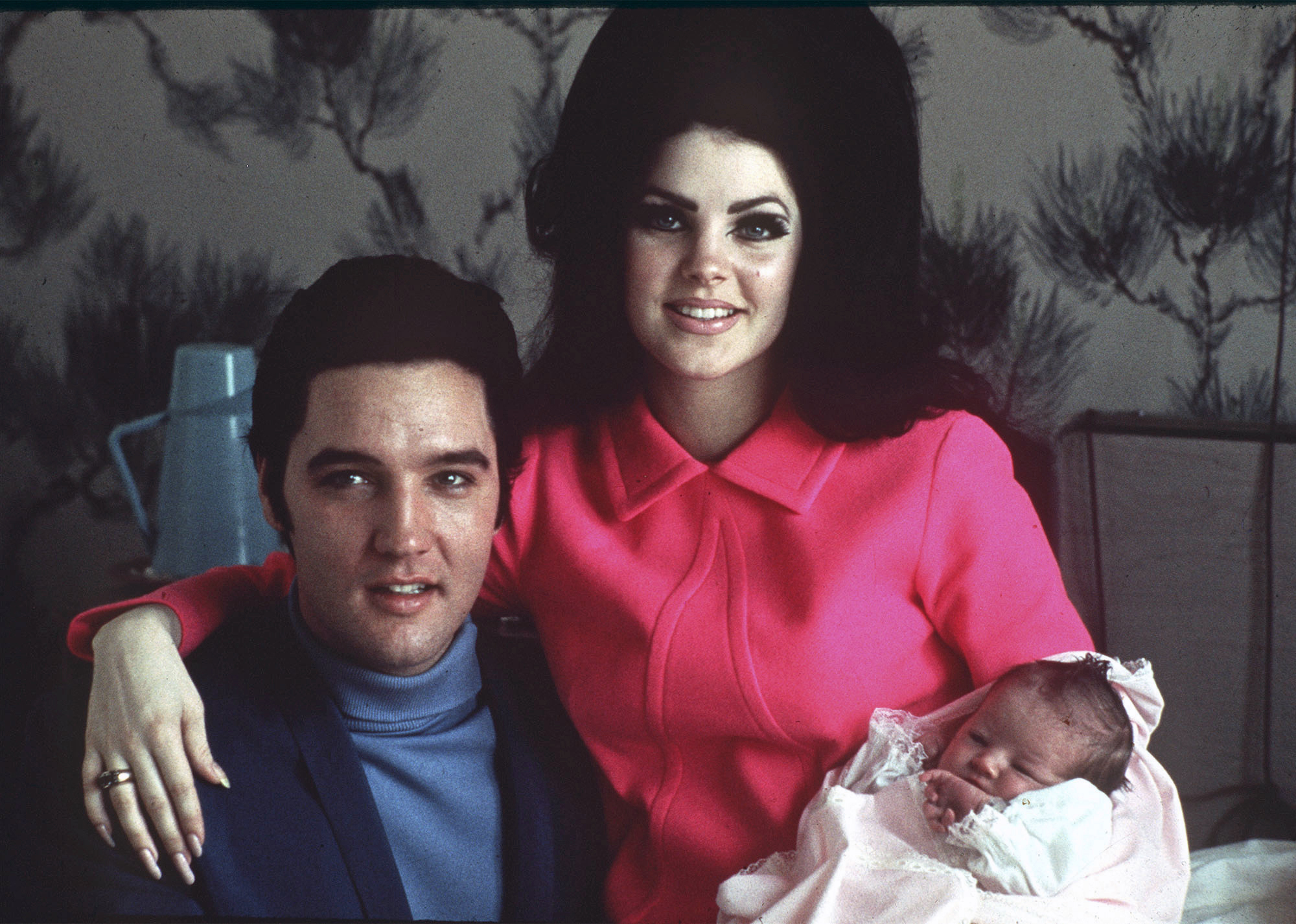 READ MORE: In 1994, this moment between Michael Jackson and Lisa Marie Presley shocked the world
Surprisingly, Elvis didn't react with a sense of urgency. In the 2005 book Elvis by the Presleys, Priscilla recalled her ex-husband desperately searching for his beloved cigar before the birth of his first child.
"Elvis won't leave without the cigars," she said. "[He is] moving around the house in slow motion while I'm crossing my legs." 
"He finally finds his cigars, but now he's lulling around the kitchen, getting a bite to eat. Elvis is acting like we've all the time in the world."
His heart was so full of love and pain that night. I will never forget it as long as I live.
In fact, Priscilla had so much time before they left, she gave birth in a full face of makeup.
As Priscilla and Elvis eventually left Graceland, they were followed by a caravan full of paparazzi. Unsurprisingly, the press were desperate to catch a glimpse of the music icon's first child.
After Priscilla gave birth to Lisa Marie, the new parents had police escort them out of the hospital as they greeted waiting paparazzi.
READ MORE: Ugly truth behind Frank Sinatra and Ava Gardner's wedding photo
The photos of Priscilla, still sitting in her wheelchair, as she cradled her baby girl are now one of the more memorable photographs from the Presley family legacy.
Priscilla and Elvis beamed as they introduced Lisa Marie to the world, camera bulbs flashing incessantly. 
"I'm a shaky man," Elvis told reporters outside Baptist Memorial Hospital in Memphis Tennessee.
His daughter's birth had a profound impact on the Jailhouse Rock singer. Friend and former co-star Nancy Sinatra once recalled how he reacted to Lisa Marie's birth.
"When Lisa Marie was born, E.P. phoned me to say how he was so moved by the experience," Nancy wrote on her website.
"He felt it was not fair that she would have such great blessings and the same child born in a ghetto that very night would suffer poverty and want, and God knows what else, perhaps all her life".
"His heart was so full of love and pain that night," she added. "I will never forget it as long as I live."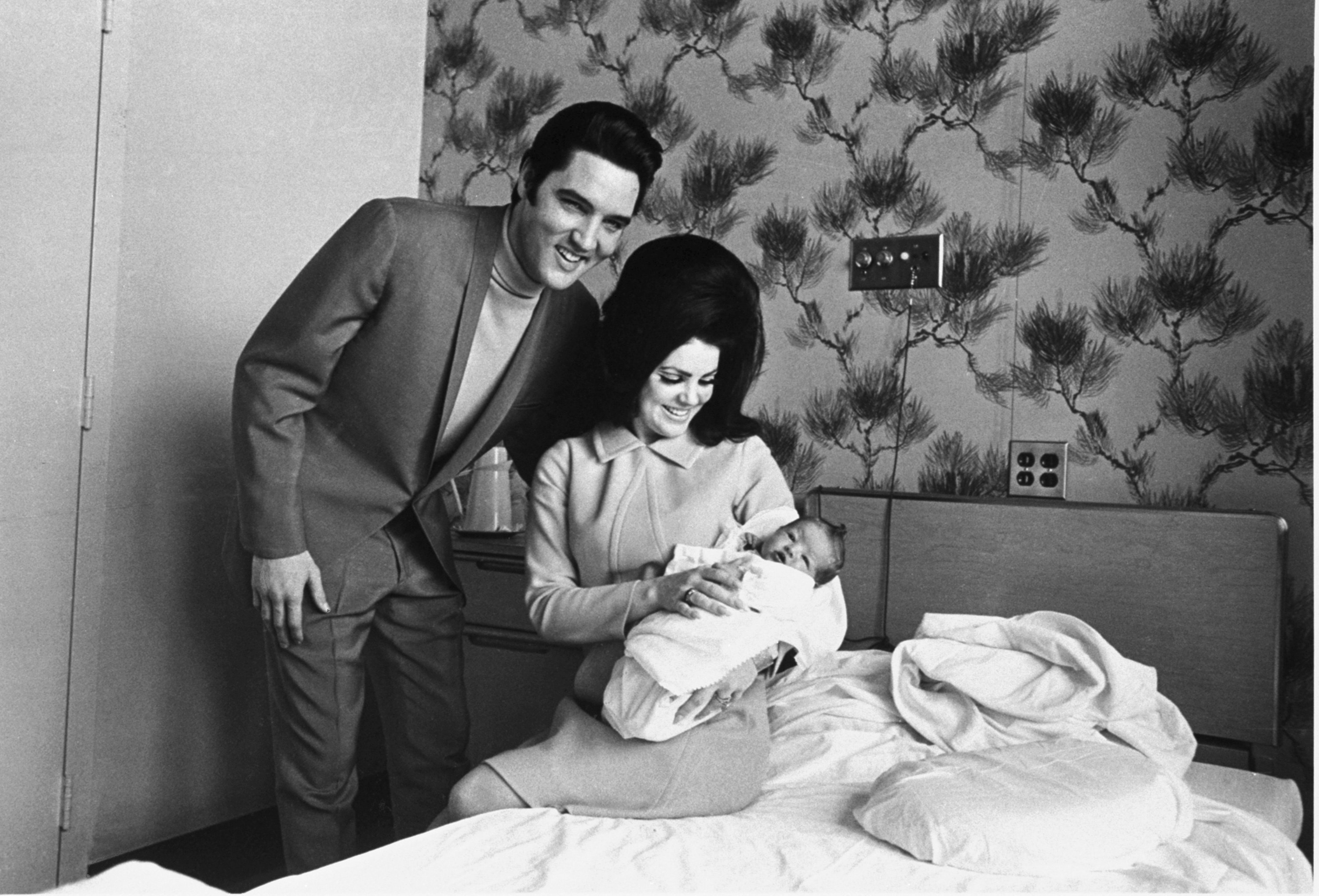 Elvis had a particular tenderness for his only daughter during the early years of her life.
In Elvis by the Presleys, Priscilla said the musician struggled with discipline.
"Twice he spanked her on her bottom," she remembered. "Once she coloured a velvet couch with crayons, and once she ignored his warnings and got too close to the edge of the pool. 
"The spankings were restrained and also warranted. But poor Elvis was a mess afterwards. You would have thought he had committed murder."
Lisa Marie was laid to rest in Graceland alongside her late father after her death aged 54 last month.
Friends and loved ones took solace in the fact the late Lisa Marie would perhaps be reunited with Elvis.
"Elvis is there waiting for her," singer Dolly Parton wrote in her tribute. "Hopefully they are up there being happy together, and hopefully Priscilla will find some peace through the love that we all have for her."
For a daily dose of 9Honey, subscribe to our newsletter here