It seems Robert Irwin has "politely rejected" an American tourist who is besotted with Australia's own crocodile wrangler.
"I think you're so cute and I was wondering if I can have your number," Megan Grass can be heard telling Irwin after he finished a show at Australia Zoo, in a video that went viral earlier this week on TikTok.
Grass and Irwin spoke on-camera for a while, before Irwin had to get back to work – and this morning, Grass appeared on Today to provide an update on their connection. Watch the original video and her interview above.
READ MORE: New videos indicate Kim Kardashian didn't 'ruin' iconic Marilyn Monroe dress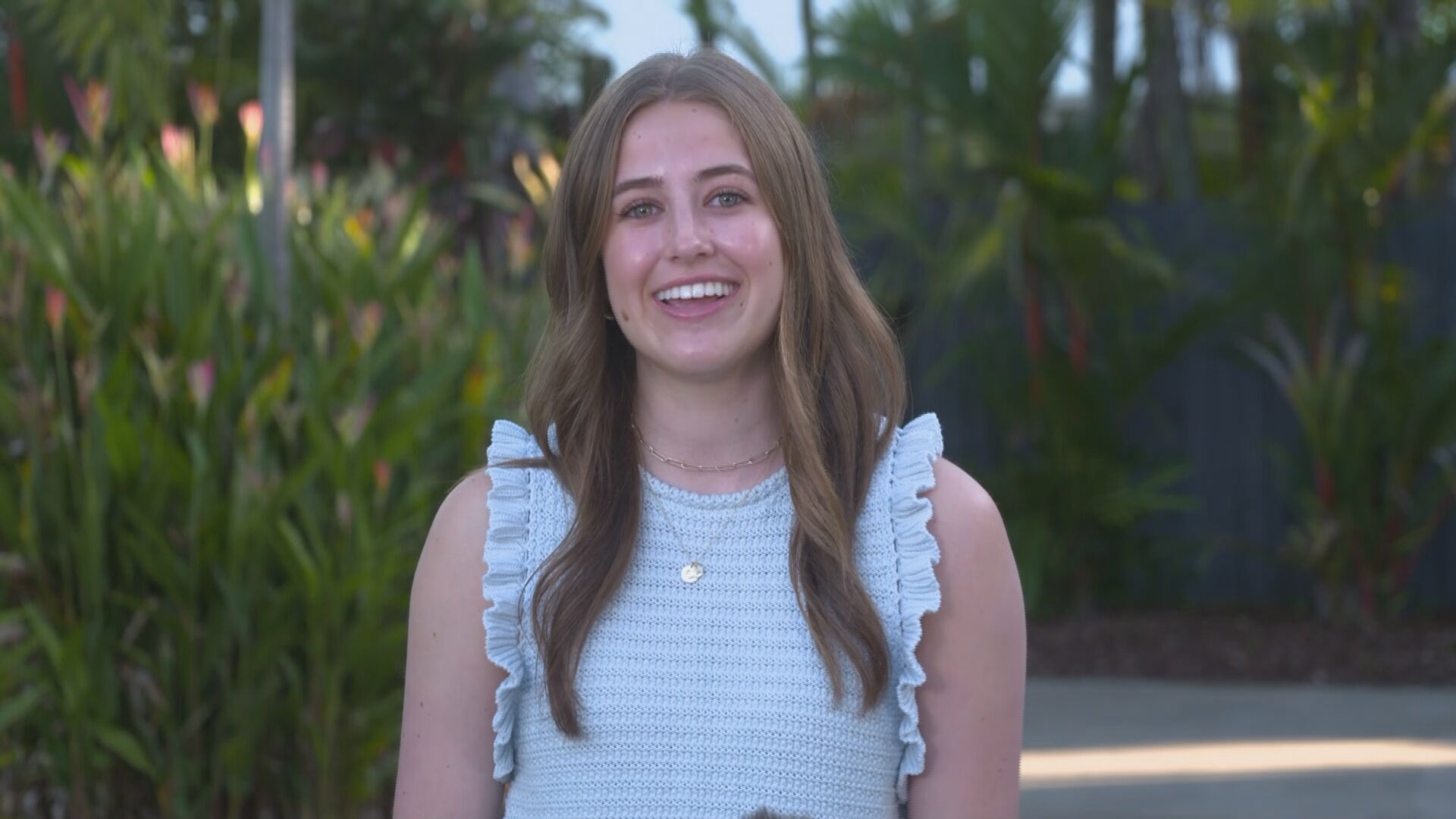 In the original video, Irwin can be seen walking closer to where Grass was seated to hear her, and laughed once he realised what she was saying.
"Well, I'm very flattered," he begins to respond. "Um, thank you. Where are you visiting from?"
Grass confirms she is visiting from America, and when pressed by Irwin, says she is from Utah.
"Cool, Utah's great!" Irwin says, before explaining the "easiest" way to get into contact with him, which is to message him on Instagram so his people can monitor it rather than try to contact him by mobile as his phone number is "hit and miss."
After Irwin revealed this, Grass said she already tried to message him on Instagram the night before to tell him she was coming to Australia Zoo.
"Oh no!" Irwin says, before asking her for her name so he can search for the missed message and waving goodbye to her.
READ MORE: Pete Davidson reportedly spotted at Cairns casino
https://www.instagram.com/p/CeOImE5h6UF/?hl=en
This morning, however, Grass confirmed she still hasn't heard back from Irwin.
Speaking to Today's Karl Stefanovic and Brooke Boney live from Port Douglas, Grass said although Irwin hasn't responded to her, she still thinks her "bold move" paid off.
"I think it definitely paid off because I got the opportunity to meet Robert, which is really cool," Grass said. "I definitely was not expecting it to blow up the way it did but it was a really cool experience all together and Robert was so sweet about it."
Grass says she was not expecting to receive the attention she got when her video "blew up on TikTok, as she only shared it so her friends and family could see she met Irwin.
"I just think he's literally the sweetest person ever, like I was a stranger who asked for his number and he didn't have to be polite about it but he definitely was," she said when asked what she loves about Irwin. "I just think he's a great guy all together."
READ MORE: Ryan Gosling debuts Ken for Barbie movie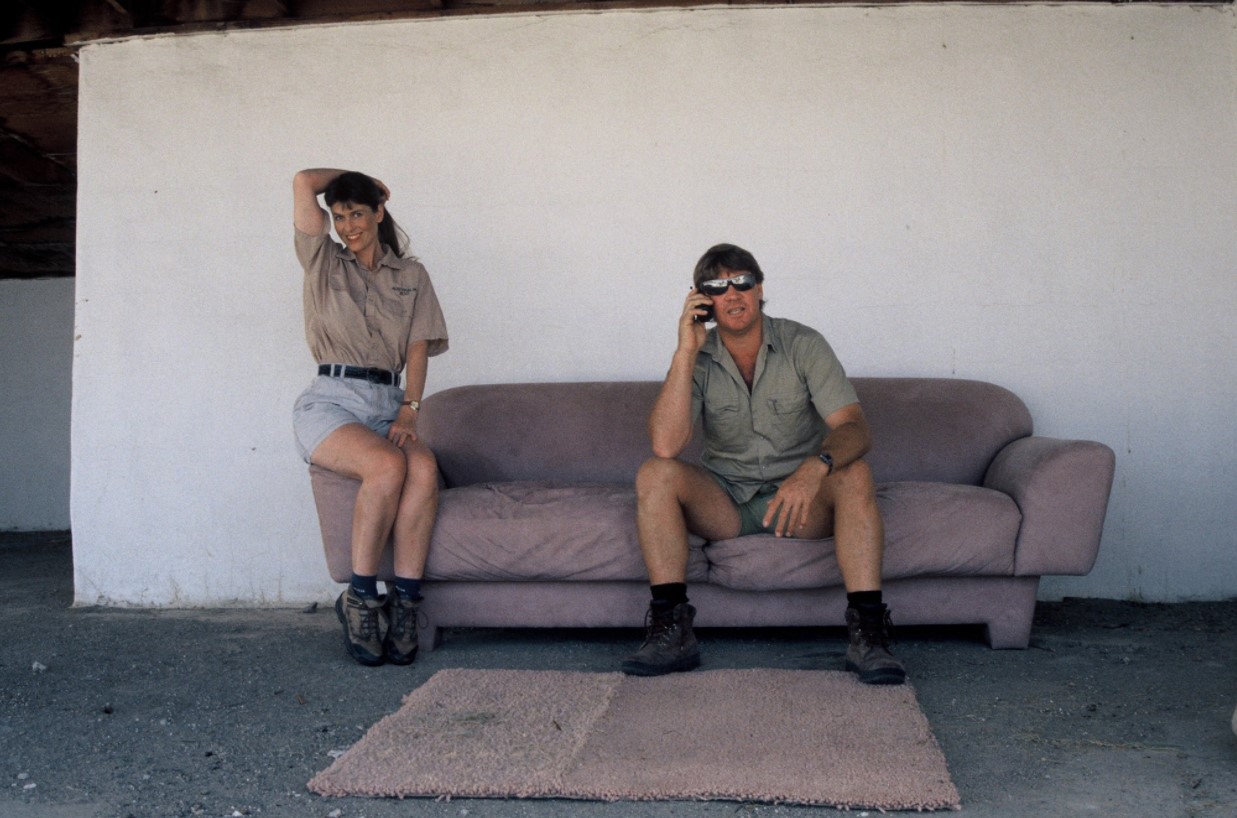 Grass said that romantic interest is not necessary for her connection to Irwin to be reciprocated, telling Stefanovic and Boney she would be "down to be his friend."
She's not taking Irwin's lack of response personally, however, saying, "Robert's also like really busy and if he sees it, he sees it, and if he doesn't, it's totally okay."
Grass left a message for Irwin on the show: "Thank you so much for being so sweet about it."
She also said if he's ever in need of someone to hold a koala, she's his girl.
It's not the first time someone from the United States has caught the attention of an Irwin – in fact, Steve Irwin and Terri Irwin met when she visited Australia Zoo as a tourist from Oregon, and decades later, Bindi Irwin met her husband Chandler Powell, from Florida, when he visited Australia Zoo and went on a tour conducted by her.
Bindi Irwin and Chandler Powell married seven years later, and are now parents to one-year-old daughter Grace Warrior Irwin Powell.
For a daily dose of 9Honey, subscribe to our newsletter here.