It's a boy!
Former AFLW star Moana Hope and wife Isabella Carlstrom announced the arrival of their second child on Sunday, with Hope, 34, writing at the time, "Oh how wonderful life is now that you are in the world. We are so in love."
Meanwhile, Carlstrom wrote, "Thank you for choosing us. I love you my darling."
Last night, the couple announced their child's sex and name, three days after he was born – welcome to the world Ahi Joseph Carlstrom.
READ MORE: Alec Baldwin defends his upcoming interview with Woody Allen
https://www.instagram.com/p/CfTTrVwJvDx/?hl=en
Baby Ahi was born on June 24, 2022, delivered by Hope with her wife by her side.
"[Hope] you are incredible, I'm so unbelievably proud of you," Carlstrom wrote on Instagram.
"You went to hell and back to get our beautiful boy safely to us. I don't have words to describe what it feels like to share this experience with you and understand each other on such a deep level," the model, who carried and delivered their first child Svea in 2020, continued.
READ MORE: Machine Gun Kelly recalls suicide attempt while on the phone with Megan Fox in new documentary
https://www.instagram.com/p/CfTTuU4vzBX/?hl=en
"You're so strong and I love you very much," Carlstrome wrote publicly to her wife. "You're such a natural and Svea and Ahi are so lucky to have you as their Mum. Ahi, we all love you so much everything and shines a little brighter now that you're earth side."
Hope revealed she endured almost 24 hours of labour, and Ahi, when he was born, weighed almost four kilograms.
"We are proud parents of this beautiful little baby boy," Hope wrote on Instagram.
The former athlete said labour was "the hardest and most challenging thing" she had "ever done" in her life, emotionally and physically, but "it brought us to the most beautiful little boy. 💙"
READ MORE: Johnny Depp's rep responds to reports Disney is luring actor back to Pirates of the Caribbean franchise with $433 million deal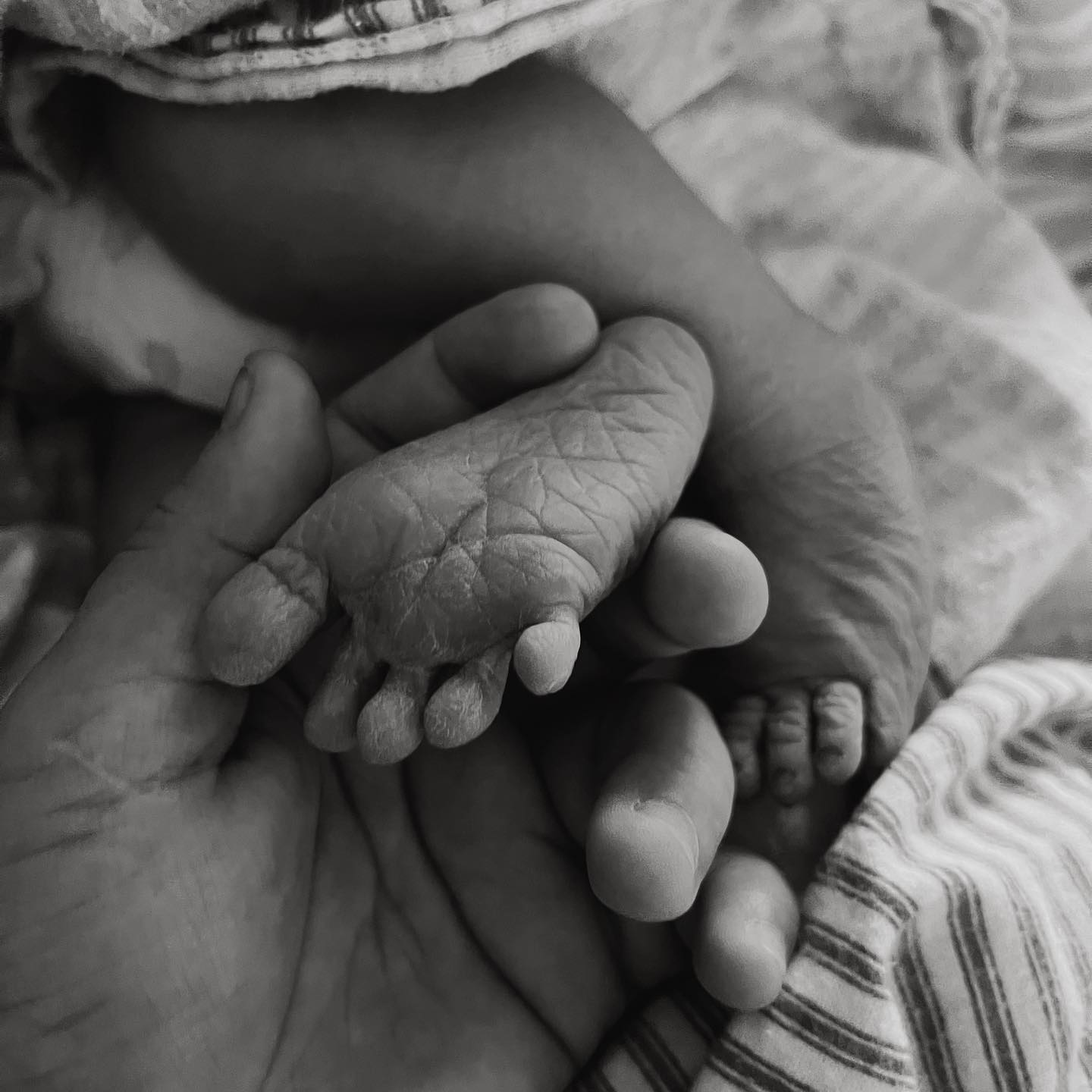 "You my little guy are perfect and your Mums love you. 👩‍👩‍👧‍👦🌈♾️❤️," she said.
Hope and Carlstrom are already parents to daughter Svea Hope Carlstrom, who was born in November 2020.
In the sweet snaps announcing the arrival of their second bundle of joy, Carlstrom can be seen nursing both Svea and Ahi, and the family-of-four were photographed bonding on a hospital bed shortly after Ahi's birth.
Ahi is a Māori name meaning fire, a nod to Hope's heritage. Svea, meanwhile, is a Swedish name meaning "of the Swedes," a nod to Carlstrom's heritage.
Both children were conceived through IVF, using the same sperm donor, according to Hope's fertility specialist at Monash IVF Dr Gareth Weston.
Weston said in a statement: "It's been our privilege at Monash IVF to guide and support Moana and her wife Isabella through their fertility journeys, including helping them choose a suitable sperm donor for them, to help them fulfil their family dreams. To see them now with their two beautiful children is so heart-warming."
For a daily dose of 9Honey, subscribe to our newsletter here.