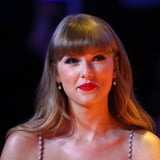 Taylor Swift has denied plagiarizing any part of her hit song "Shake It Off." The singer is currently being sued by songwriters Sean Hall and Nathan Butler, who wrote the 2001 song "Playas Gon' Play" for the group 3LW. They also sued Swift back in 2017 for the same reason, though a judge dismissed the case at that time.
Swift filed a motion on Aug. 8 asserting that she had never heard of 3LW before their lawsuit. "The lyrics to 'Shake It Off' were written entirely by me," Swift wrote in the declaration, first shared by Billboard. "Until learning about Plaintiffs' claim in 2017, I had never heard the song 'Playas Gon' Play' and had never heard of that song or the group 3LW."
She went on to elaborate on the inspiration behind her song, writing that "prior to writing 'Shake It Off,'" she had "heard the phrases 'players gonna play' and 'haters gonna hate' uttered countless times to express the idea that one can or should shrug off negativity. I recall hearing phrases about players play and haters hate stated together by other children while attending school in Wyomissing Hills, and in high school in Hendersonville," she added, noting that "I do not own and have never listened to the albums 'Now That's What I Call Music! 6' or 'Now That's What I Call Call Music! 7.'"
The "Folklore" singer, who recently came under fire for a different reason – topping a list of celebrity private-jet users – has also been steadily rerecording and rereleasing her music over the past few years. Most recently, "Bad Blood (Taylor's Version)" appeared in "DC: League of Super-Pets," out on July 28. So far this summer, Swift has also appeared on stage with Haim, released a new song called "Carolina" for the movie "Where the Crawdads Sing," and attended an intimate birthday dinner with Selena Gomez.