Mark Wahlberg has been slammed online by viewers after he was chosen to present a Screen Actors Guild Award to the cast of Everything Everywhere All At Once.
The Father Stu actor, 51, handed the SAG trophy for Outstanding Performance by a Cast in a Motion Picture to the predominantly Asian cast. Critics have called out the SAG-AFTRA labour union for choosing a man who had previously been jailed for a hate crime against two Vietnamese-American men in 1988.
When he was 16, Boston-born Wahlberg spent 45 days in prison for race-related hate crimes. The actor has previously shared his regret over the "mistakes", however SAG viewers weren't impressed with the choice of presenter.
Watch the video above
READ MORE: Hayden Panettiere's brother Jansen's official cause of death revealed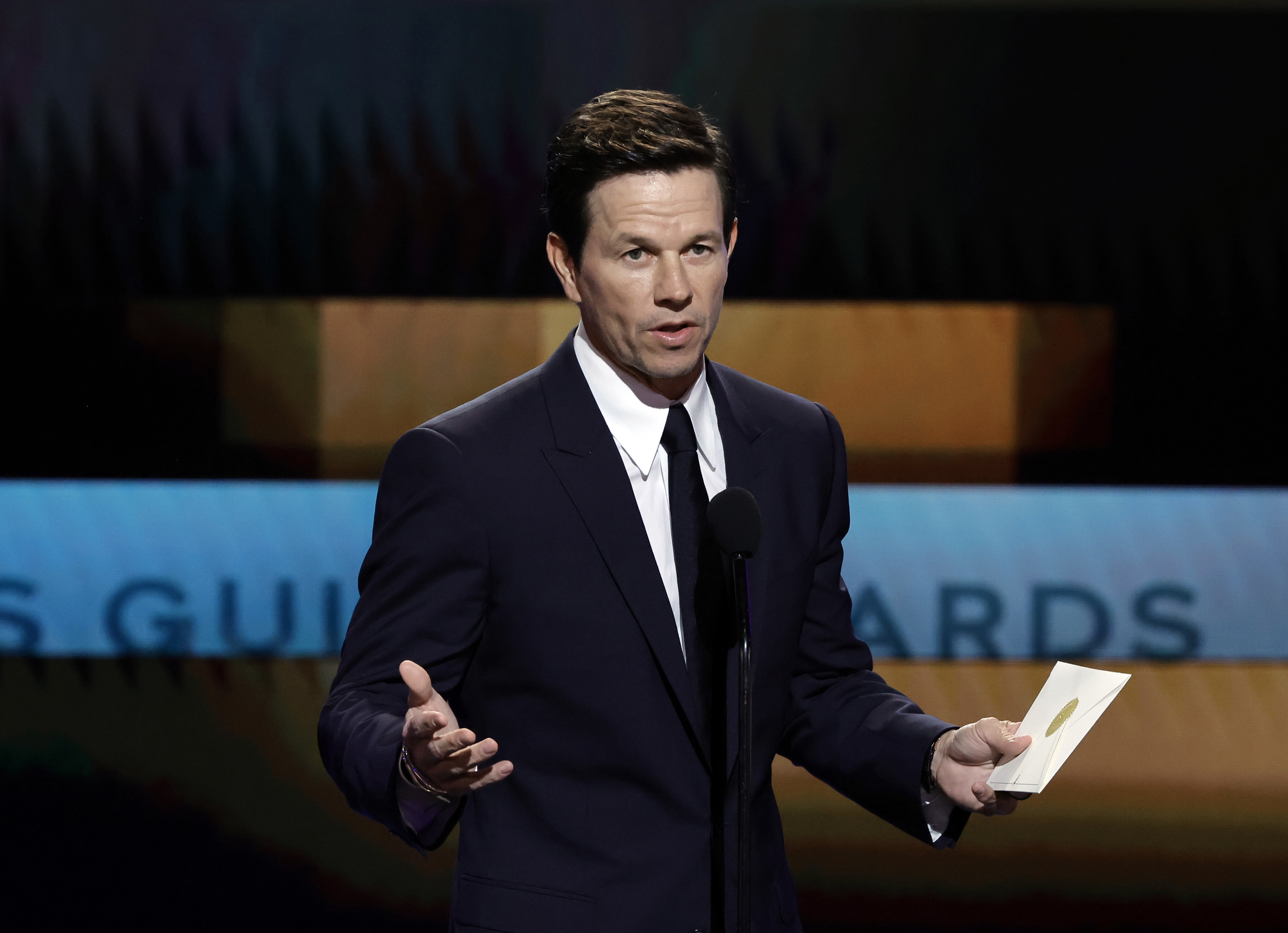 READ MORE: Adele reportedly engaged to sports agent Rich Paul and 'planning summer wedding'
Vocal social media users questioned why the SAG-AFTRA board would choose Wahlberg for this particular job, as Everything Everywhere All At Once stars include Malaysian-born icon Michelle Yeoh, Vietnamese actor Ke Huy Quan and Stephanie Hsu, who has Chinese heritage.
"Mark Wahlberg was arrested for hate crimes. He's racist. An Asian man lost his sight after Mark beat him and another Asian man to the brink of death," one incensed Twitter user wrote.
"Having him present an award to Everything Everywhere All at Once seems extremely sinister."
"How ironic that Mark Wahlberg, who attacked Asians when he was a young man in Boston, announced the big winner of the #SAGAwards2023: the mainly Asian American ensemble cast of #EverythingEverywhereAllAtOnce Wahlberg did not seem happy," a second added.
Another wrote: "I gotta say, having Mark Wahlberg, who literally went to jail as a teen for committing a hate crime against a Vietnamese man, present an award to the cast of Everything Everywhere All At Once was certainly a choice."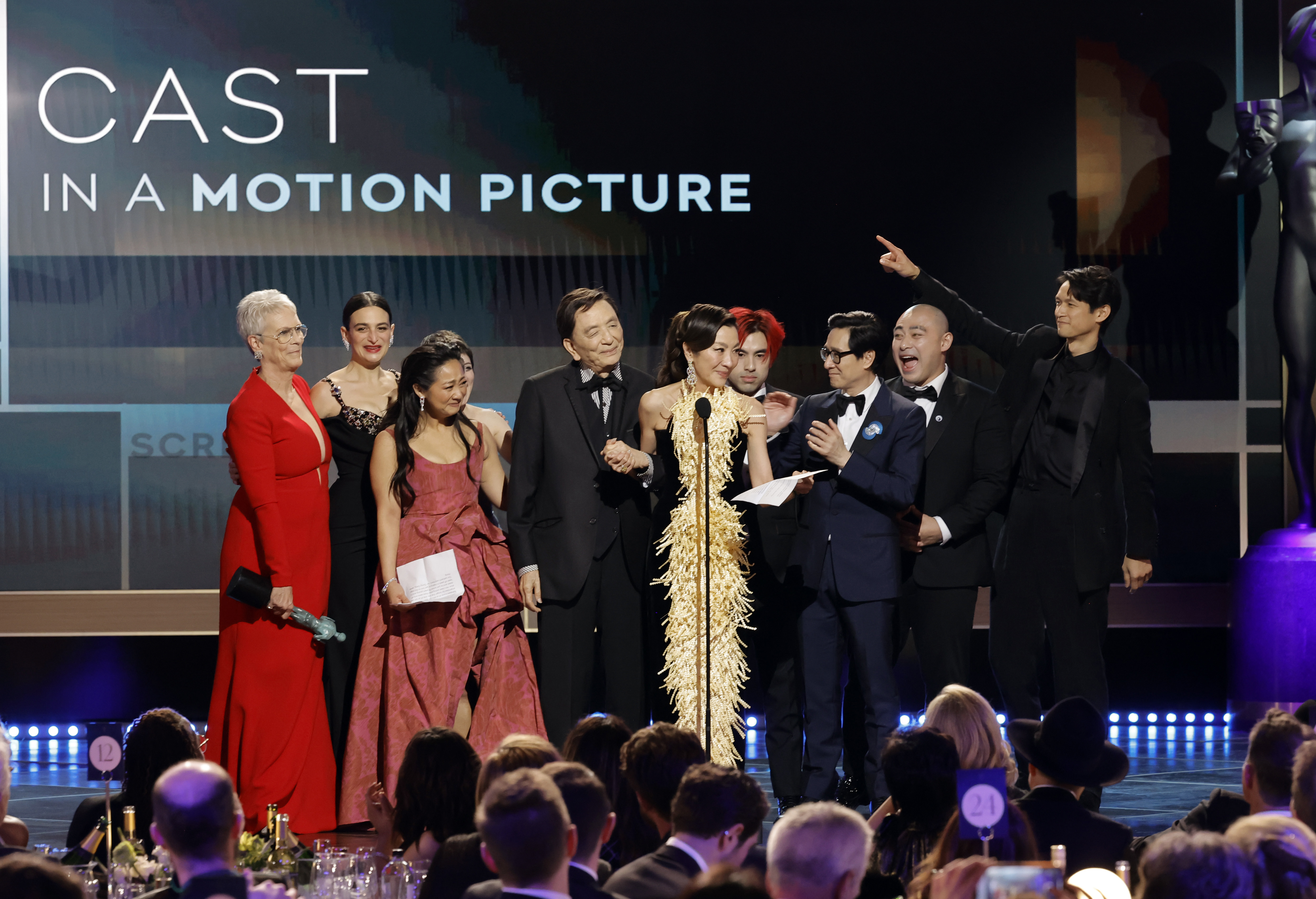 READ MORE: Restaurant that denied Russell Crowe entry announces cheeky dress code change
However, amongst the fury online were a few quiet Wahlberg defenders. 
"So everyone is reacting over Mark Wahlberg presenting an award to a film with a predominantly asian cast because of a crime he did over 30 years ago to an asian bec of his drug issues then served time and did peace with the offended party and turned his life around," one said.
Everything Everywhere All At Once swept this year's SAG awards, earning a record four wins, including the gong presented by Wahlberg.
The lead actress, Michelle Yeoh, also became the first Asian woman in history to win the Outstanding Performance by a Female Actor in a Leading Role.
READ MORE: The 29th Annual Screen Actors Guild Awards nominees and winners list
Neither Wahlberg nor a member of the SAG-AFTRA board have commented on the social media criticism.
Wahlberg has previously spoken about his teenage conviction in 2020, after he unsuccessfully appealed to have the 1988 attack wiped from his criminal record.
"I took it upon myself to own up to my mistakes and go against the grain and not be a part of the gang any more – to say that I was going to go and do my own thing," he told The Guardian.
"I would hope that people would be able to get a second chance in life."
For a daily dose of 9Honey, subscribe to our newsletter here.