Selena Gomez has vowed to "never become a meme again" after her sour reactions at the MTV VMAs made headlines.
The singer, 31, was sitting front row at the MTV Video Music Awards, which aired in Australia on Wednesday.
She was caught on camera making a series of faces when she heard singer Chris Brown's name being called out and while watching Olivia Rodrigo perform.
READ MORE: Shakira pulls out knives for wild performance at MTV Video Music Awards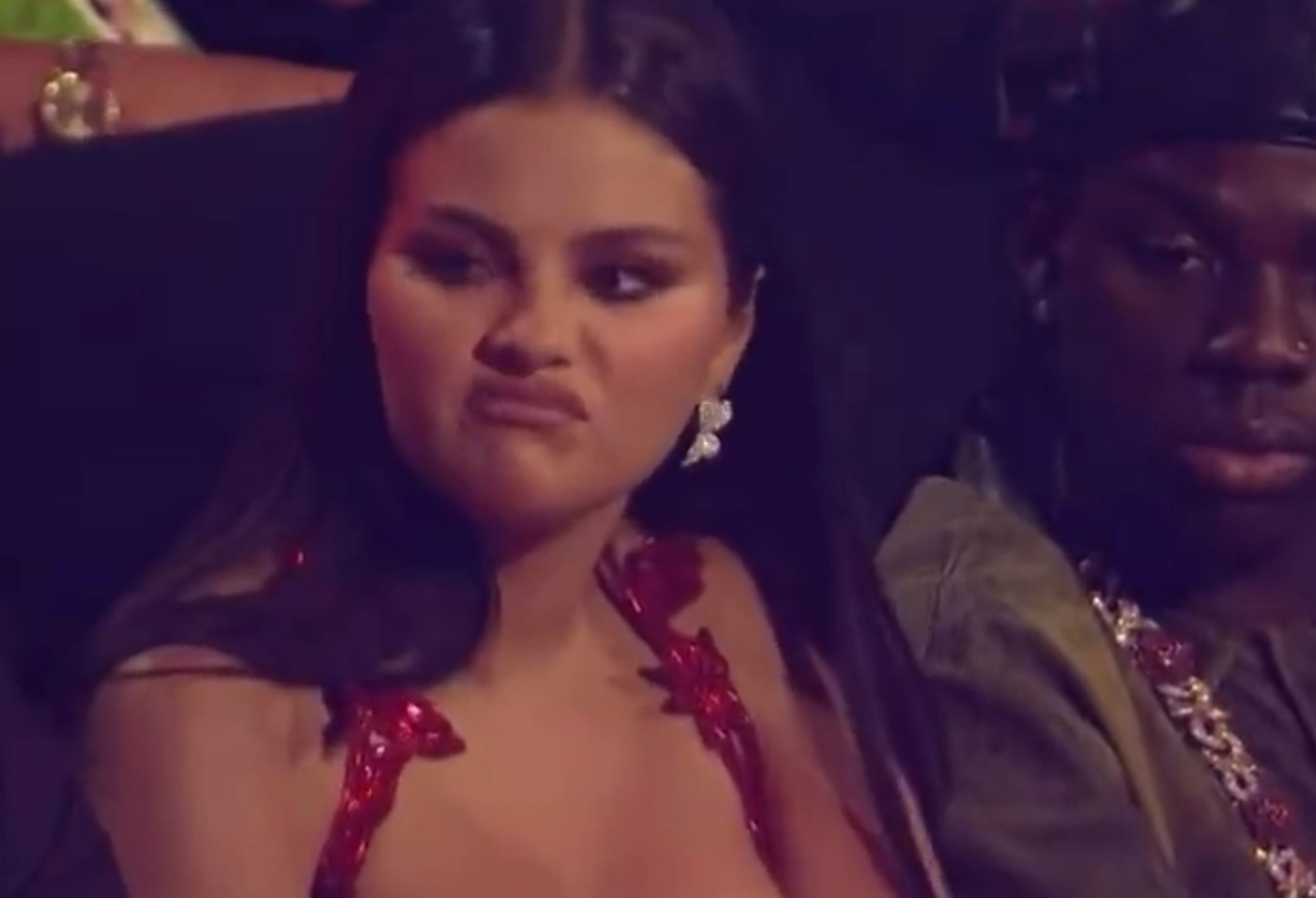 READ MORE: MTV VMAs 2023 Nominations: Full list of winners and nominees
In an Instagram Story after the event, she told fans, "I will never be a meme again. I'd rather sit still than be dragged for being myself."
"Much love."
Gomez, who was sitting next to Taylor Swift at the star-studded event commented on a video of her reaction to Brown's nomination shared on an Australian Instagram page.
READ MORE: Megan Thee Stallion and Justin Timberlake appear to have heated exchange backstage at the 2023 MTV VMAs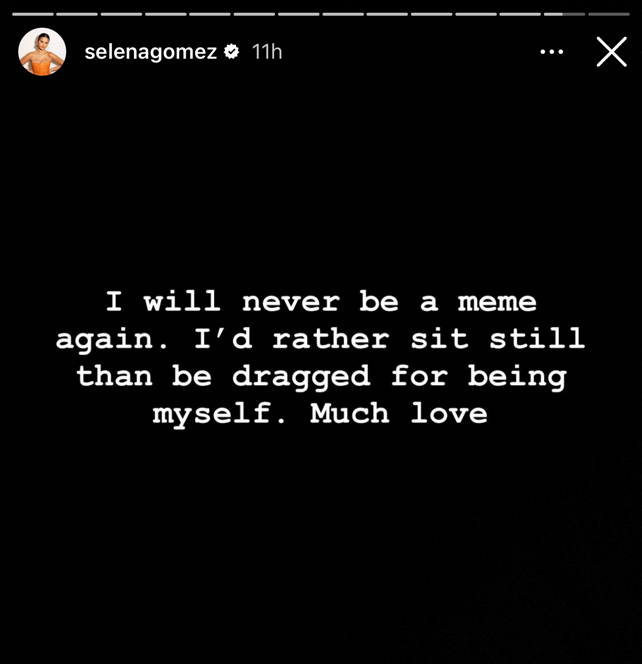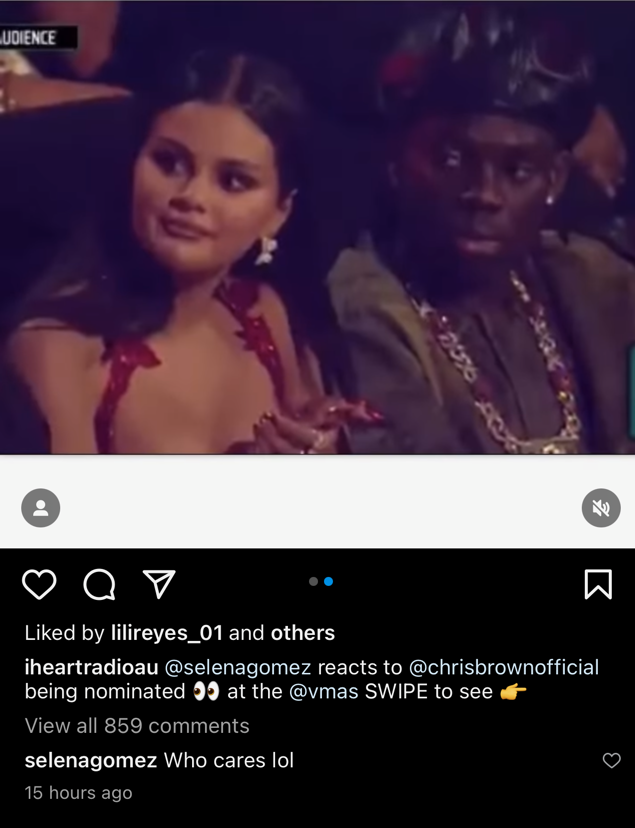 For a daily dose of 9Honey, subscribe to our newsletter here
"Who cares lol," she wrote under I Heart Radio's post.
Gomez also looked concerned and covered her ear during Olivia Rodrigo's performance at the VMAs, where the set collapsed in a staged-moment that was said to mirror the singer's music video for hit Vampire.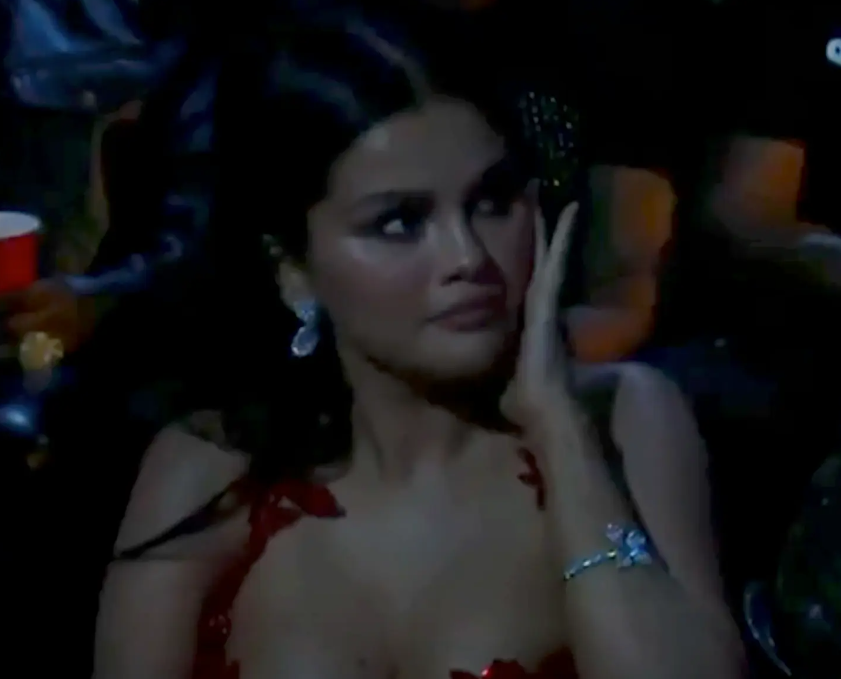 She said the reaction was because she "heard a loud noise" and that it "scared" her. 
Gomez won her first VMA in 10 years for her collaboration with rapper Rema.
The hit Calm Down scooped the award for Best Afrobeats and was also nominated for Song of the Year and Best Collaboration.