Harry Styles is officially on the way to being an honorary Aussie after his latest costume choice at his Melbourne concert last night.
The former One Direction singer donned a Bunnings hat, a staple Down Under, on top of his flashy stage outfit – albeit it was backwards, as many fans pointed out online.
An image of him at his Melbourne edition of his Love on Tour show last night has been widely circulated, with the person posting to Twitter writing, "Harry has no idea the cultural significance of wearing a #Bunnings hat."
Watch the video above.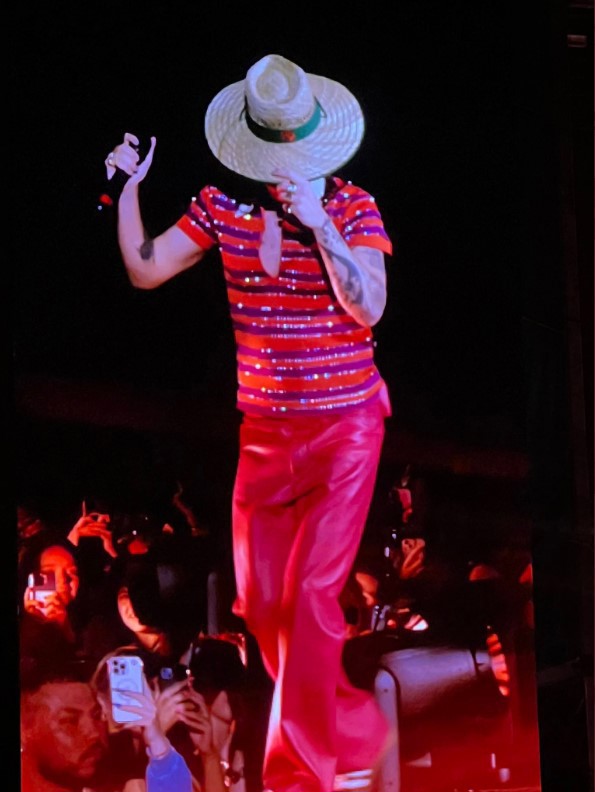 READ MORE: Secret Maria Thattil was scared to share with 'strict Catholic priest' dad
"Psst Harry. You've got the hat on the wrong way round buddy," said one commenter.
"Ignorance is no excuse for this unfortunately. He must be educated. The misappropriation of our sacred dress is not welcome," another joked.
"I'm surprised he's not performing MJ Beat It (by 10 per cent)," joked another commenter, refencing the hardware store's famous slogan.
This isn't the only Aussie tradition Styles has taken part in during his time down under. During his concert in Perth, the 29-year-old took part in the time-honoured tradition of a shoey, albeit with water instead of alcohol.
READ MORE: Kylie Minogue headlines Sydney World Pride concert with special guest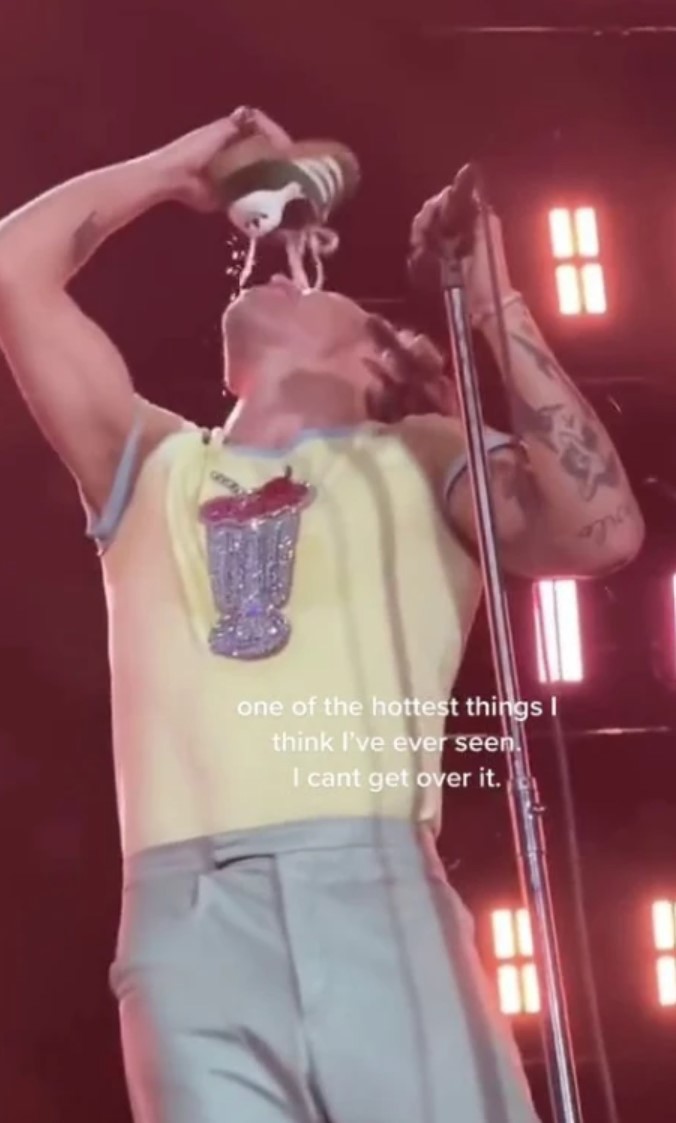 "This one of the most disgusting traditions I've ever witnessed," he playfully told the crowd before taking off his sneaker, filling it with water, and drinking from it on stage.
"I feel like a different person. I feel ashamed of myself. It feels so personal. Such an intimate moment to be shared with so many people. I'll be discussing this with my therapist at length," he joked, post-shoey.
He also belted the Australian classic, Daryl Braithwaite's hit anthem Horses, to the surprise of his fans.
READ MORE: Jelena Dokic reveals 'trauma and fear' after 'escaping' home at 19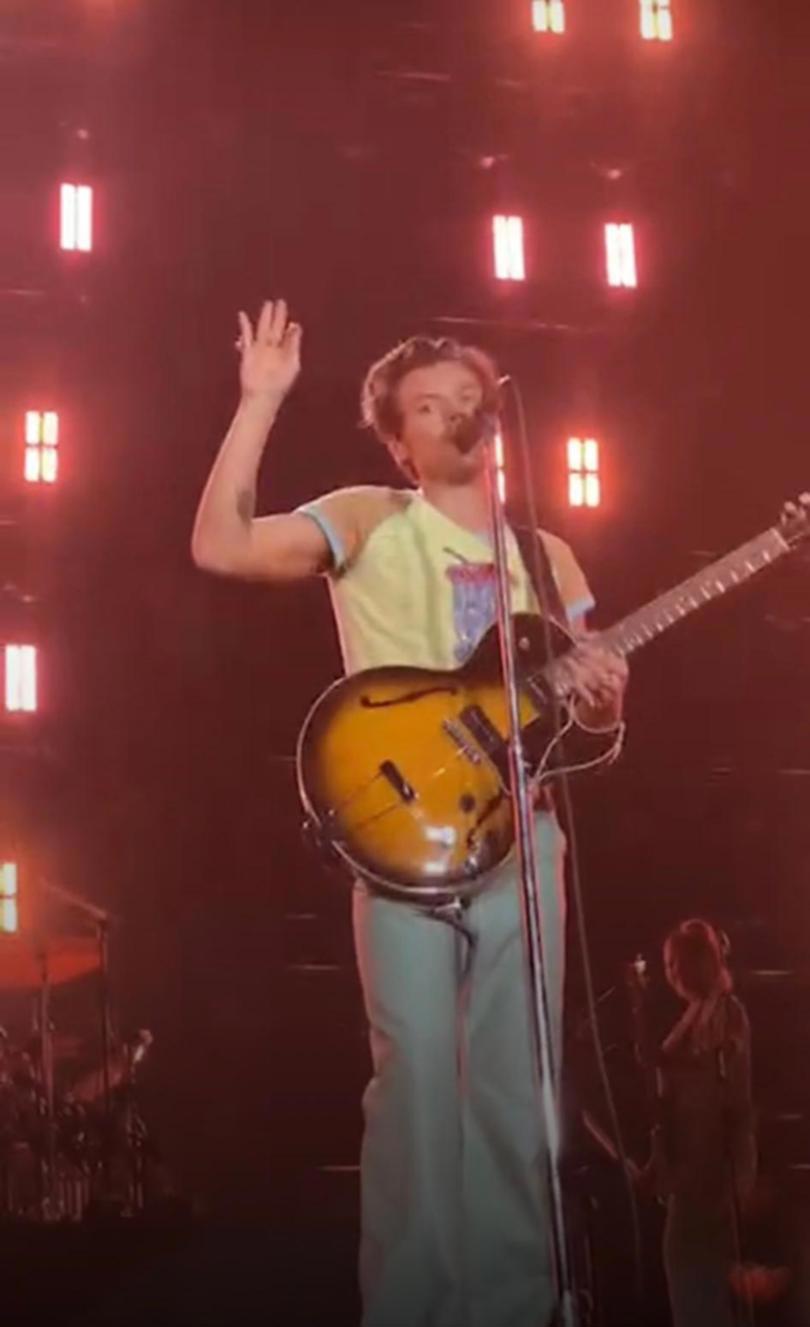 "I can feel the Aussie coursing through my veins," the singer commented after his performance, "You don't hear that song very much but when you get here, it's like catnip."
It turns out Styles will also become an honorary Kiwi as well, with the New Zealand government confirming that he will be required to complete census on the night of March 7, just like the rest of the country.
Styles is set to perform at Auckland's Mt Smart Stadium on that Tuesday night.
READ MORE: Study reveals surprising red flag of cheating in a relationship
https://twitter.com/2023Census/status/1628612359563661312
The question was first posed by New Zealand magazine Coup De Main, who tweeted"Important question for @2023census: Will @harrystyles also have to do the census on March 7 with the rest of New Zealand?"
"Kia ora @coupdemain CC: the country. Thank you for this important query," replied the Twitter account @2023census.
They wrote: "Everyone who is in Aotearoa New Zealand on census night (Tuesday, March 7), needs to be counted in the census. This includes tourists, visitors, and former members of One Direction."
For a daily dose of 9Honey, subscribe to our newsletter here.